The Class of 2020 after their Crossing Over ceremony celebrating their entry into Middle School in 2016.
UPDATE FROM HEAD OF SCHOOL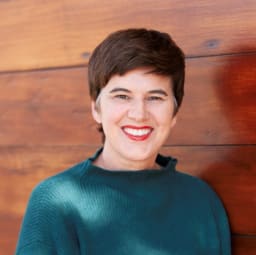 Over the past week, Mrs. Matthews has had the opportunity to address families with students in all grade levels during a series of fireside chats. These sessions included a Q&A covering a wide range of topics. In case you were unable to join Mrs. Matthews, we invite you to read the transcript of her remarks as well as a compilation of the most frequently asked questions of the Q&A segment and community surveys.
UPCOMING EVENTS
The outdoor Sheepfold ceremony for members of the Class of 2020 and their families will take place on Sunday, May 17, at 2:00 p.m.
Middle School Zoom Hall Meetings including third-trimester Penguin Awards and Humanitarian Awards will be held on Friday, May 22. Fifth grade will meet from 10 - 10:20 a.m., sixth grade from 10:30 - 10:50 a.m. and seventh grade from 11 - 11:20 a.m.
We look forward to seeing Middle School families on Thursday, May 21, and Lower School families on Friday, May 22, as you drive-though to drop off school materials and pick up items. Please see the detailed email from your division head for your appointment window. Contact your division head if you did not receive an email.
Lower School conferences will take place between Monday, May 18, and Thursday, May 21. Optional Middle School conferences for parents and students can be scheduled between Monday, May 18, and Friday, May 21. Middle School families should reference Mrs. Jordan's May 11 e-mail for instructions on how to sign up.
2020-2021 STUDENT PHYSICALS
In order to make preparations for the best possible learning environment for our students, starting school year 2020-2021, St. John's will require a medical certificate (physical form) to be completed for students entering grades PK, K, 1st, 3rd, 5th, 7th and all students new to the school.  The information obtained from these forms will be held confidential and will only be communicated to those who need to know in order to care for your student.
The form needs to be returned to Nurse Amy Johns by July 15, 2020 and must have been completed within the last 12 months. If your child's physical with their pediatrician was completed after June 1st, 2019, you should submit the form to your child's doctor's office for completion. Most pediatricians are safely conducting well-child visits such as annual check-ups right now. However, since this is a new policy for our school and given the long period of stay at home orders, we realize it may be difficult for some to get this accomplished by July 15 this year. Please contact Amy Johns if you have any concerns.
Note that it is likely that vision, hearing, and spinal screenings will not take place at school next year due to COVID-19 physical distancing concerns, so please do have these important screenings done by your child's physician as indicated on the form.
Forms can be sent to:
Amy Johns, BSN, RN
848 Harter Rd.
Dallas, TX 75218
Fax: 214-320-0205
ajohns@stjohnsschool.org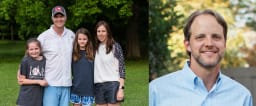 ST. JOHN'S IS GRATEFUL FOR YOU!
We would like to extend special thanks to the PA and the Crusader Club for all of the hard work that they have put in this year. The dedication and sacrifice that every volunteer so generously poured into events filled the school with excitement and energy. We are so grateful for your time, generosity and enthusiasm!
Special thanks to outgoing PA President Shannon DeVilbiss and Crusader Club President Byron Johnson.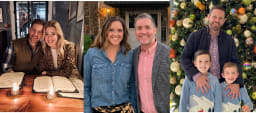 NEW PARENT ORGANIZATION LEADERSHIP
We look forward to working with new PA President Brook Henry, PA President-Elect Becky Clarke, and booster club President Jason Cassady along with their fabulous teams.
TEACHER GIFTS - PLEASE CONSIDER THE SJES CARES FUND
During this week's Fireside Chats with Head of School Meshea Matthews, parents posed questions about year-end teacher gifts. This year, if you would like to recognize your child's teacher with a gift, please consider a donation to the SJESCares Fund. This emergency fund, established to meet financial needs created by the COVID-19 pandemic, will provide much-needed tuition assistance to help families bridge the gap, as well as sustain faculty compensation and program resources for our exceptional curriculum and programs. A gift to the fund shows your gratitude for the impact teachers have on our students' lives and sustains our St. John's community. Teachers will be notified by the school that a gift has been made in his or her honor and generous gifts will be recognized in the annual report.
If you have something else in mind, please know that the campus is closed due to COVID-19 screening protocols, and arrangements to drop off a gift should be made with the division heads. Due to potential conflicts of interest and issues of fairness, St. John's employees are not permitted to accept gifts that are estimated to be worth more than $50 including gifts where parents pool resources to purchase a more expensive gift. We appreciate your recognition of St. John's outstanding faculty!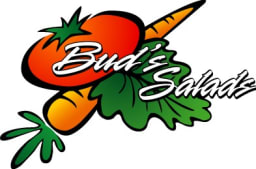 SJES AND BUD'S SALADS PARTNER IN SUPPORT OF ST. PHILIP'S COMMUNITY CENTER
St. John's has partnered with St. John's family-owned business Bud's Salads to arrange for the donation of fresh produce for the Aunt Bette's Food Pantry at the St. Philip's Episcopal School and Community Center as a part of our last produce basket sale.
Let's close out our school year by helping those in Dallas in need of food during this difficult economic situation. Your $20 donation will provide a large basket of fresh produce for the food pantry and donated produce will be delivered directly to St. Philip's community food pantry.
Produce baskets ordered for St. John's families will be delivered to the school for pick up between 9:00 am -11:00 am on Saturday, May 23. 
Purchase your produce basket or donate a basket to the food pantry here.
AMERICAN FLAG COLLECTION DRIVE
St. John's alum Jack DeGroote of Boy Scout Troop 70 is working on his Eagle Scout project. To benefit the Dallas community, he is collecting American flags to be retired in the proper manner. If you would like to retire a flag, please contact Jack at 214-301-8556 or 22218@jcpstudents.org.
A THANK YOU FROM HRI
Bill Holston, the Executive Director of The Human Rights Initiative, mentioned SJES in a recent article for D Magazine. HRI is a St. John's service-learning partner that provides legal and social services for local asylees and refugees.

"As a service project, [St. John's] did a toiletry drive for our clients. As vulnerable as many of us feel, our clients are especially vulnerable. And this gift from families at a local school will help restock those shelves. I'm especially grateful for the support of our agency at this time. I think it says a lot about you, if in a time of vulnerability, you think about others. That is what will get us through this thing."

Read the article here.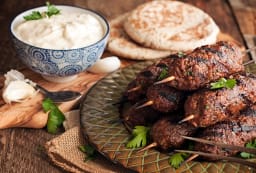 RESTAURANT OF THE WEEK
Maya's Modern Mediterranean, located at 9540 Garland Rd. Suite C362 in Casa Linda Plaza is the St. John's featured Restaurant of the Week. They are open Monday – Sunday from 11 a.m. – 9 p.m. and are offering takeout, curbside delivery, and are delivering through Caviar, Uber Eats and Grubhub. They are featuring family packs for 4-6 or 8-10 people and bottles of wine are 10% off with purchase. Online orders can be placed by visiting their website at www.mayasmediterranean.com or by phone at 972-707-0646.
PRAYER FROM SHANNON NEWSOM, SEVENTH GRADE RELIGION TEACHER
Lord, we come before You this morning with open hearts and minds.  
We lift up those among us who are in need right now.   
Lord, You search and know our hearts.   You promise that nothing can separate us from Your Love:
"…Neither death nor life…nor things present nor things to come, nor powers, 39 nor height nor depth, nor anything else in all creation, will be able to separate us from the love of God in Christ Jesus our Lord."
– Romans 8:38-39
God, restore and renew us in this great promise.
For, here we are, Lord:
You hear our cry. 
You bear forth light in the darkness.
You call us by our name.
You lead us
And, You hold us in your heart. 
Always and forever.
In Jesus' name we pray,
Amen.
ST. JOHN'S EPISCOPAL SCHOOL | STJOHNSSCHOOL.ORG | 214-328-9131