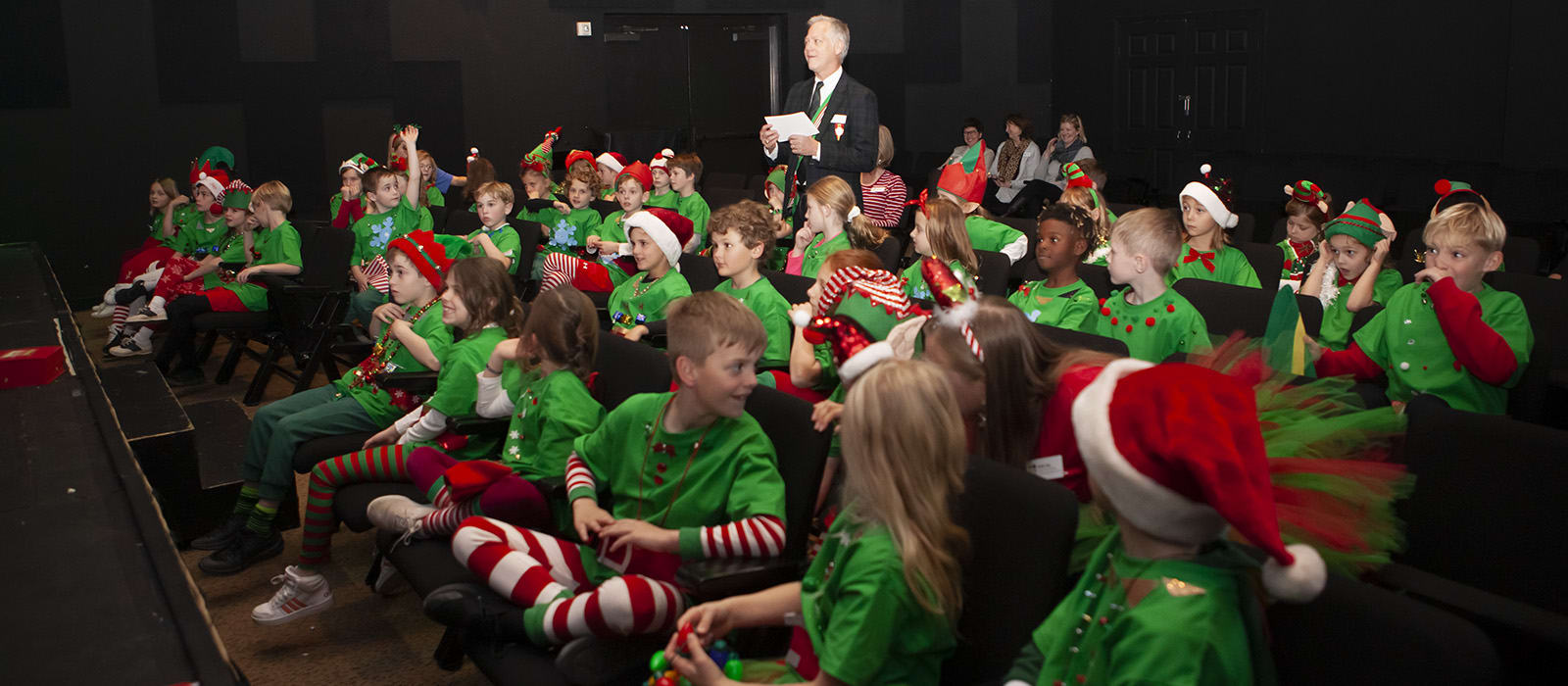 Second grade students anticipate their interviews for jobs at the North Pole .
NEWS & NEXT WEEK'S EVENTS
THANK YOU FROM THE PARENTS ASSOCIATION
On behalf of the Parents Association, we gratefully thank all of the parents and families who contributed to this year's St. John's Faculty Appreciation Fund, helping to give a joyous holiday to so many. We are blessed with an incredible faculty and staff, and your gifts are deeply appreciated by everyone at St. John's!
We also want to thank everyone who contributed to the Faculty Appreciation Breakfast on Wednesday morning. Your generosity made for a special start of the day that was enjoyed by all.
Finally, here is a special holiday message from the St. John's faculty and staff.
CHRISTMAS BREAK
Christmas break will begin Monday, December 23, and continues through Monday, January 6. Classes will resume on Tuesday, January 7, at 8:00 a.m. Have a fun and safe holiday!
2020-21 CALENDAR
View the preliminary calendar for the 2020-21 school year. The preliminary calendar includes major holidays and the beginning and end of the school year.
JANUARY BIRTHDAY AND JULY HALF-BIRTHDAY BLESSINGS + LUNCH MENU
The birthday blessing schedule for pre-k through eighth grade January birthdays and first through eighth grade July half-birthdays is posted on ParentsWeb (School / Resources). You will also find the monthly lunch menu in ParentsWeb (School / Resources), as well as under the Current Families page of the website. See the January menu.
AFTER SCHOOL PROGRAM – NEW OPTIONAL CLASSES START JANUARY
As part of the After School Program, we offer a variety of optional after-school classes for an additional fee. Spring classes will begin the week of January 27 unless otherwise noted. Students may attend ASP before or after their optional classes at no additional charge. For class descriptions, dates/times and instructor information, view the ASP page. To enroll your child in the ASP and/or optional classes, print, complete and return the contract to school. Payments can be made by check (checks made payable to SJES) or through ParentsWeb. Contact ASP director Lani Jones with questions.
CARDBOARD TUBES
The staff of the IDEA Lab wants to thank all the students and parents who've saved their cardboard tubes for us. Please don't stop! It only takes one project to use up all of our tubes. Now that you're wrapping your Christmas gifts, remember to also save those longer tubes for us. We are looking forward to our continued work with robotics, STEM projects, and coding. Merry Christmas from the IDEA Lab!
2018-19 YEARBOOK
We are sorry for the delay in production of the 2018-19 yearbook. We expect to have the yearbook ready for distribution by late January. The 2019-20 yearbook is already well underway.
CRUSADER CLUB BASKETBALL CLINIC
It's not too late to join the coaches from Blade Basketball for a skills clinic over the break! Register now to reserve your spot. This clinic will meet Thursday and Friday, January 2 and 3, in the main gym from 9:00 a.m. - noon. The skills clinic is open to grades 2-8 and participants do not need to be St. John's students. Coaches will break out students by grade and skill level for individualized instruction. Email Sarah Donahue with any questions.
UNIFORM RESALE
Save the date! Uniform resale will take place on Thursday, January 9, from 2:00 to 5:00 p.m. in Parish Hall. Stock up on gently used school items during Uniform Resale. Uniform donations in good condition may be dropped off in the baskets by the front reception desk. See the flyer for more information. Additionally, the PA needs help with this all-volunteer effort and asks for parents to volunteer for a shift.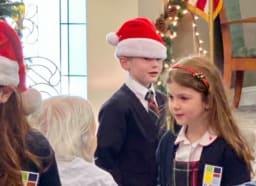 ASP CHOIR FIELD TRIP
The After School Program Choir went on tour to perform for the residents of the Juliette Fowler Community and CC Young. The Christmas spirit was in the air as they sang traditional hymns and modern-day Christmas tunes. Thank you to our gracious hosts for inviting us to come and sing.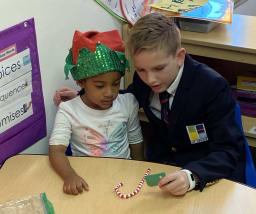 MI ESCUELITA VISIT
The fifth grade visited Mi Escuelita last week for their traditional Christmas party with the preschoolers. Together, they played math games, read books, and created Christmas ornaments. Students also donated new and gently used picture books. 
BAKE SALE RESULTS
The fifth grade baking club raised nearly $300 from Friday's Middle School bake sale and received another $300 in matching funds. Proceeds were used to purchase toys for children served by Community Partners.
PARENTS IN PRAYER
Come join a welcoming group of parents as we forge new relationships with each other while encouraging discussions of our faith, hardships, testimonies, and prayer requests. The meetings will be theme-based. Please come, the doors are open, all are welcome and we look forward to worship and round table discussion. We will meet in the Chapel of Our Savior, accessible through the courtyard between Parish Hall and the church, on Tuesday, January 14, at 8:00 a.m. Please contact Emily Evans or Ashley Martin with questions.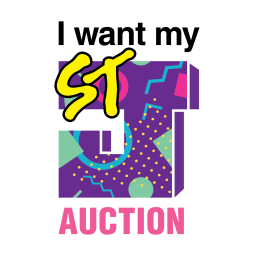 AUCTION 2020: I WANT MY ST. JOHN'S
Have you heard it through the grapevine that our auction website went LIVE? Please join the Parents Association's 2020 Auction, I WANT MY ST. JOHN'S AUCTION as we party hardy all night long (all night!) on Saturday, March 7, at Gilley's South Side Ballroom to celebrate the most excellent decade ever- the '80s!
You can help us make I WANT MY ST. JOHN'S AUCTION a totally, like, huge success by considering an opportunity for your company or your family to support the event at one of our rad sponsorship levels. Each level is offering GNARLY perks! Sweet dreams are made of nights like these, and we couldn't do it without your support! So please plan to celebrate your glory days with us on March 7. Purchase your tickets and T-shirts now and stay up on all of the latest news on the auction website. 
CHRISTMAS EVE SERVICES
St. John's Church invites you to attend Christmas Eve services on December 24. The Family Eucharist is at 5:00 p.m. with a reception to follow in the Parish Hall. A Solemn High Mass begins at 8:00 p.m. in the church. The nursery is available for children 5 and under for both services. Merry Christmas!