NEWS & THIS WEEK'S EVENTS
We hope all of you enjoyed a wonderful Thanksgiving! We have many activities planned and wanted to remind you of news and events that are happening in between our regular newsletter cycles.
TUITION ASSISTANCE DUE DECEMBER 6
The FACTS financial aid application portal for the 2020-2021 school year is open. For currently enrolled students, the deadline for application is Friday, December 6. Please contact Director of Finance & Financial Aid Linda Wilson or Finance Assistant Lani Jones with any questions regarding our financial assistance program.
MIDDLE SCHOOL SPELLING BEE
Twenty-five fifth through eighth graders will participate in the Middle School Spelling Bee on Tuesday, December 3, at 8:05 a.m. in the main gym. The winner of this Bee will move on to the Dallas County Private School Spelling Bee, which will be the evening of Tuesday, February 18 at Good Shepherd Episcopal School. See the participant list.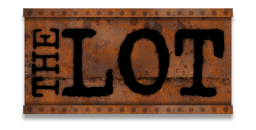 ST. JOHN'S FUNDRAISER AT THE LOT
Please visit one of our neighborhood favorites, The LOT, for a St. John's fundraiser on Tuesday, December 3. Whether it's lunch or dinner, dine in or pick up, The LOT will donate 15% of sales to our school. Don't forget to mention St. John's when you place your order, and be sure to enter to win a gift certificate while you're there!
ADMISSION OPEN HOUSE
St. John's will be hosting an admission open house on Wednesday, December 4, from 9:30 to 11:00 a.m. Please continue to refer your friends and family who are interested in St. John's for the 2020-2021 school year.
INVITATION TO RETIREMENT RECEPTION FOR NANCY JACOBS
Please join us for a come-and-go reception honoring retiring Admission Director Nancy Jacobs Wednesday, December 4, 3:30 – 5:00 p.m. in Parish Hall. See the invitation and read Nancy's bio.
WHAT WOULD JESUS BREW?
Father Houk will host a discussion for St. John's dads on Thursday, December 5, in the Parish Hall from 8:00 to 10:00 p.m. Beer will be served.
DECEMBER BIRTHDAY AND JUNE HALF-BIRTHDAY BLESSINGS + LUNCH MENU
The birthday blessing schedule for pre-k through eighth grade December birthdays and first through eighth grade June half-birthdays is posted on ParentsWeb (School / Resources). You will also find the monthly lunch menu in ParentsWeb (School / Resources), as well as under the Current Families page of the website. See the December menu.
NOMINATIONS FOR PARENTS ASSOCIATION COUNCIL
The Parents Association wants YOU! The Nominations Committee is excited to meet soon to begin to slate PA Leadership for 2020-2021. Nominate yourself or a friend to serve on the PA Council. There are jobs that fit all interests, skill sets and schedules. Please see the online Nominations form, which also includes descriptions of each position. All individuals who would like to be considered for a position on the PA Council are asked to fill out the online form. For questions or additional information, please contact the PA Parliamentarian Kristi Bare. All submissions are due no later than 5:00 p.m. on Wednesday, December 4.
ST. JOHN'S HOLIDAY APPRECIATION FUND
Considering a holiday gift for your child's teacher? In lieu of a personal gift, the Parents Association encourages you to contribute to the St. John's Holiday Appreciation Fund, which is now open. Donations are neither required nor expected, but always appreciated. The fund serves as an inclusive, easy way for parents to show their appreciation and for all faculty to feel parents' gratitude. Donations, which have no monetary limit, received by Friday, December 13, will be divided and hand-delivered before Christmas. You may use the link above or drop a check off at the front desk. When you contribute to the fund, you will receive a printable certificate to include in a Holiday card to your teachers, letting them know about the donation.
CRUSADER CLUB BASKETBALL CLINIC
Join the coaches from Blade Basketball for a skills clinic over the break! Registration is open now. This clinic will meet Thursday and Friday, January 2 and 3, in the main gym from 9:00 a.m. - noon. The skills clinic is open to grades 2-8 and participants do not need to be St. John's students. Coaches will break out students by grade and skill level for individualized instruction. Email Sarah Donahue with any questions.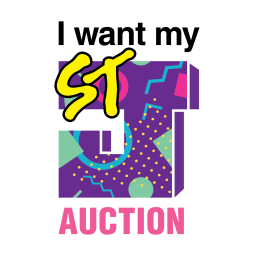 AUCTION 2020: I WANT MY ST. JOHN'S
You are, like, totally invited to put on your coolest leg warmers and most righteous muscle shirts, break out the Aqua Net and join the Parents Association 2020 Auction as we party hardy all night long (all night!) on March 7th at Gilley's South Side Ballroom to celebrate the most excellent decade ever - the 80's!
Whether you were a skater, jock, prep, new waver, valley girl, punk, mall chick or a dweeb to the max, it makes no difference now as we gather together to look totally boss and relive our glory days. Sweet dreams are made of nights like these, so be sure to get your tickets for this lame-o night of grody food, some hoser DJ and way cheesy vibes.
Psych! As if! It's going to be totally sweet! There will be a rad band, gnarly bites, far out cocktails and the 80's mall favorite - the glamour shots photo booth. Bodacious!
So grab your hoverboard or hop in your VW Rabbit and come on down to Gilley's South Side Ballroom! Tickets and Sponsorships are available now.