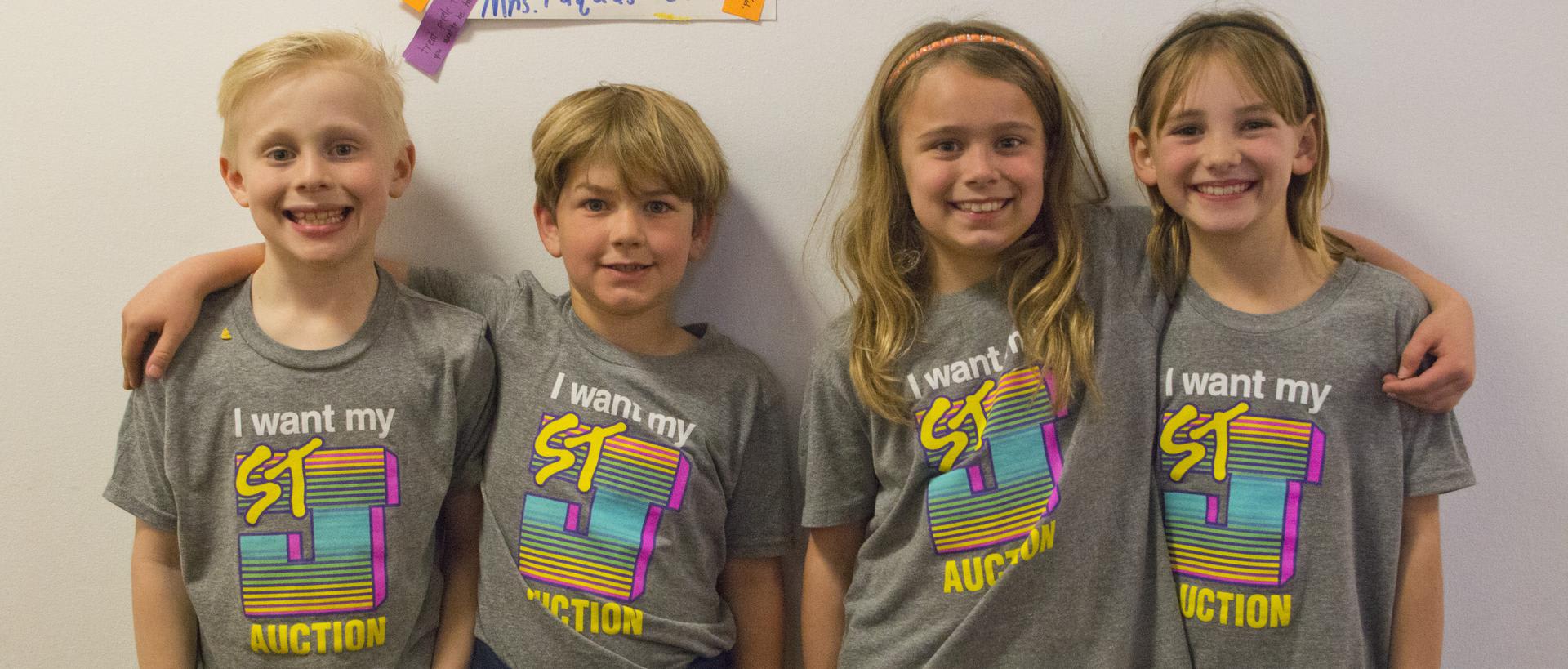 Special thanks to the 2020 Auction Committee for a fantastic event!
NEWS & NEXT WEEK'S EVENTS
SPIRIT SHOP
The St. John's spirit shop Spring pre-order is open! New and classic designs of shirts, jackets, hats, visors, and more are available for pre-order through Sunday, March 29. Place your pre-orders today.
PARENTS IN PRAYER
Come join a welcoming group of parents as we forge new relationships with each other while encouraging discussions of our faith, hardships, testimonies and prayer requests. Our discussion this Tuesday will center on refocusing our FAITH and TRUST in our beliefs amidst the current global uncertainties. Please come, the doors are open, all are welcome, and we look forward to worship and round table discussion. We will meet in the Chapel of Our Savior, accessible through the courtyard between Parish Hall and the church, this Tuesday, March 10, at 8:00 a.m. Please contact Emily Evans or Ashley Martin with questions.
YEARBOOK SIGNING PARTY
The yearbook signing party for the Class of 2019 will take place on Thursday, March 12, from 4:30-6:00 p.m. in the IDEA Lab. This is the perfect chance to catch up with classmates, pick up a graduation photo, and collect your yearbook. Members of the Class of 2019 should RSVP to Carol Graham.
TIP OF THE WEEK
How to Talk to Your Kids About the Coronavirus
Whenever there's a natural disaster of any kind—from earthquake to illness—it can be hard to inform our kids in ways that are appropriate for their age, that maintain the truth, and that calm their anxieties. The coronavirus (COVID-19) presents us with that challenge.
SPRING BREAK
Spring Break is the week of March 16-20. Classes will resume at 8:00 a.m. on Monday, March 23.
CONFERENCE DAY
Conference Day will be Friday, March 27. Please note that fourth through eighth grade students attend the conference with their parents. There will be no classes on Conference Day; however, After School Program staff will provide childcare for children four years old through fourth grade in Owen Gym for the duration of your child's conference. Drop-in childcare is available between 7:30 a.m. and 4:30 p.m. All students must be picked up by 4:30 p.m. This year, the service is free of charge. Students may not bring iPads or other electronic devices.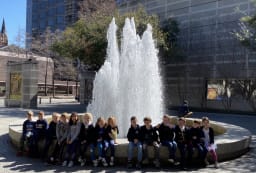 KINDERGARTEN ART FIELD TRIP
Kindergarten went to the DMA to learn about different textiles from Africa. They got to observe (and even touch!) materials made from raffia, a fiber made from the palm plant. They concluded the trip by weaving their own raffia into a sample of burlap to make art t take home.
PENGUIN AWARD WINNERS
At St. John's, we guide students to discover a passion for learning and for life, teaching compassion, creativity, exploration and collaboration. We are dedicated to supporting the growth of our students throughout their time with us, which is often the result of trying something new, giving extraordinary effort, and acting with an attitude of discovery. To recognize these traits, we present the Penguin Award to students from each Middle School grade each trimester. The recipients have shown they are willing to plunge into a new project, topic, subject, assignment or area of study. Through their actions, they have been an inspiration to others, and they have demonstrated qualities we value in our graduates, such as tenacity, resiliency, optimism and genuine curiosity. We congratulate the seventh and eighth grade Penguin Awards winners: Max DeGroote, Jett Kipness, and Charity Foreman.
POETRY PARADE
As a capstone for their poetry unit, fifth grade students performed poems as one-act plays for different grades around the school. They "paraded" around from classroom to classroom, performing their poetry at each stop for about 15 minutes. The fifth graders were proud to demonstrate their knowledge of poetry gained over the past several weeks to the whole school!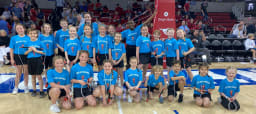 RED HOT PEPPERS DAZZLES
The St. John's jump rope team had a spectacular half-time performance at the SMU Men's Basketball team's final conference game against Wichita State University on Sunday, March 1. Special thanks to everyone from the St. John's community who came out to support the Red Hot Peppers!
SJES REMINDERS AND FOLLOW-UP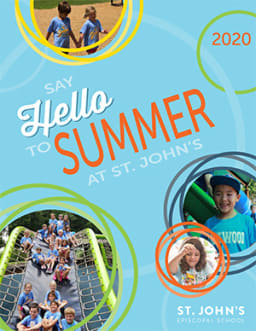 SUMMER CAMP REGISTRATION - DON'T MISS OUT
Do you love Christmas? How about Valentine's Day, Thanksgiving or Fourth of July? Come join us to enjoy the fun of the holidays - in one great week of camp! Register now for "A Week of Holidays" during the week of July 1-5 from 9:00-4:00 pm. 
Don't miss out on all of our terrific camps for your children. Browse our summer brochure and register for camps now!
MARCH BIRTHDAY + LUNCH MENU
The birthday blessing schedule for pre-k through eighth grade March birthdays is posted on ParentsWeb (School / Resources). You will also find the monthly lunch menu in ParentsWeb (School / Resources), as well as under the Current Families page of the website. See the March menu.
LOST AND FOUND
The St. John's lost and found contains a couple of valuable items that we suspect may belong to members of the St. John's community, including a set of Nissan car keys and a woman's ring. Please contact Karla Wigley if you are missing any such items.
WINSTON LECTURE SERIES
You are invited to attend a Winston Lecture Series event hosted by the Grant Halliburton Foundation on Wednesday, March 11, at 6:30 p.m. at The Winston School. Vanita Halliburton will give her Bounce Back presentation, which explores how adults can help children navigate stress, challenge, tragedy, trauma, or adversity. Please register to reserve your seat.