Seventh graders met with students from the IANT Quranic Academy during their field trip.
NEWS & NEXT WEEK'S EVENTS
ST. JOHN'S FUND PARTICIPATION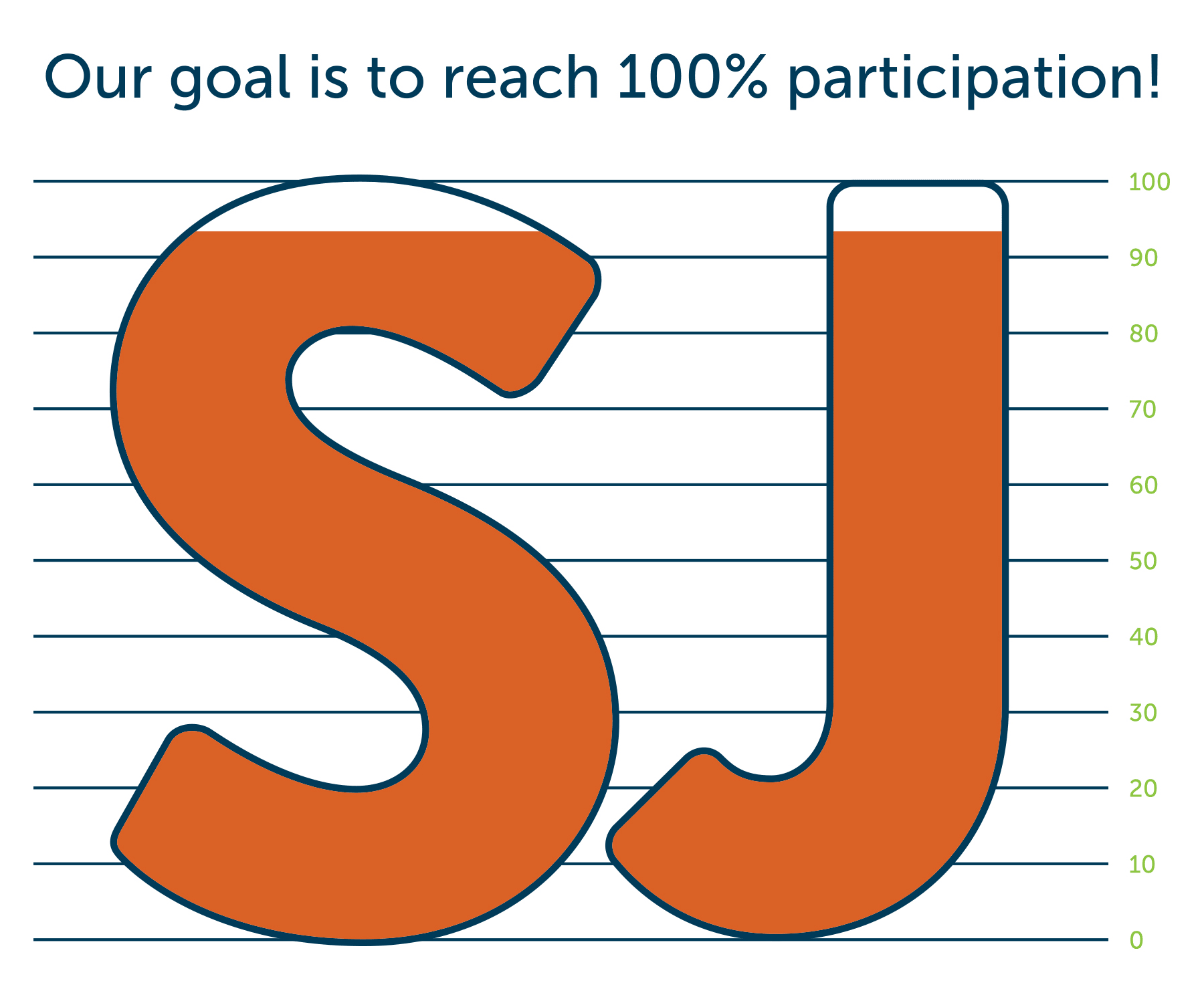 Thank you, St. John's families! We are so close to completing this year's campaign for the St. John's Fund. With your generous support, several grades have achieved 100% participation this week. Our deepest gratitude to our first, fourth, and fifth grades for reaching this milestone! Participation by grade is illustrated below. There is still time to lend your support. Each grade achieving 100% participation will receive a free dress day. Please contact Carol Graham if you have any questions.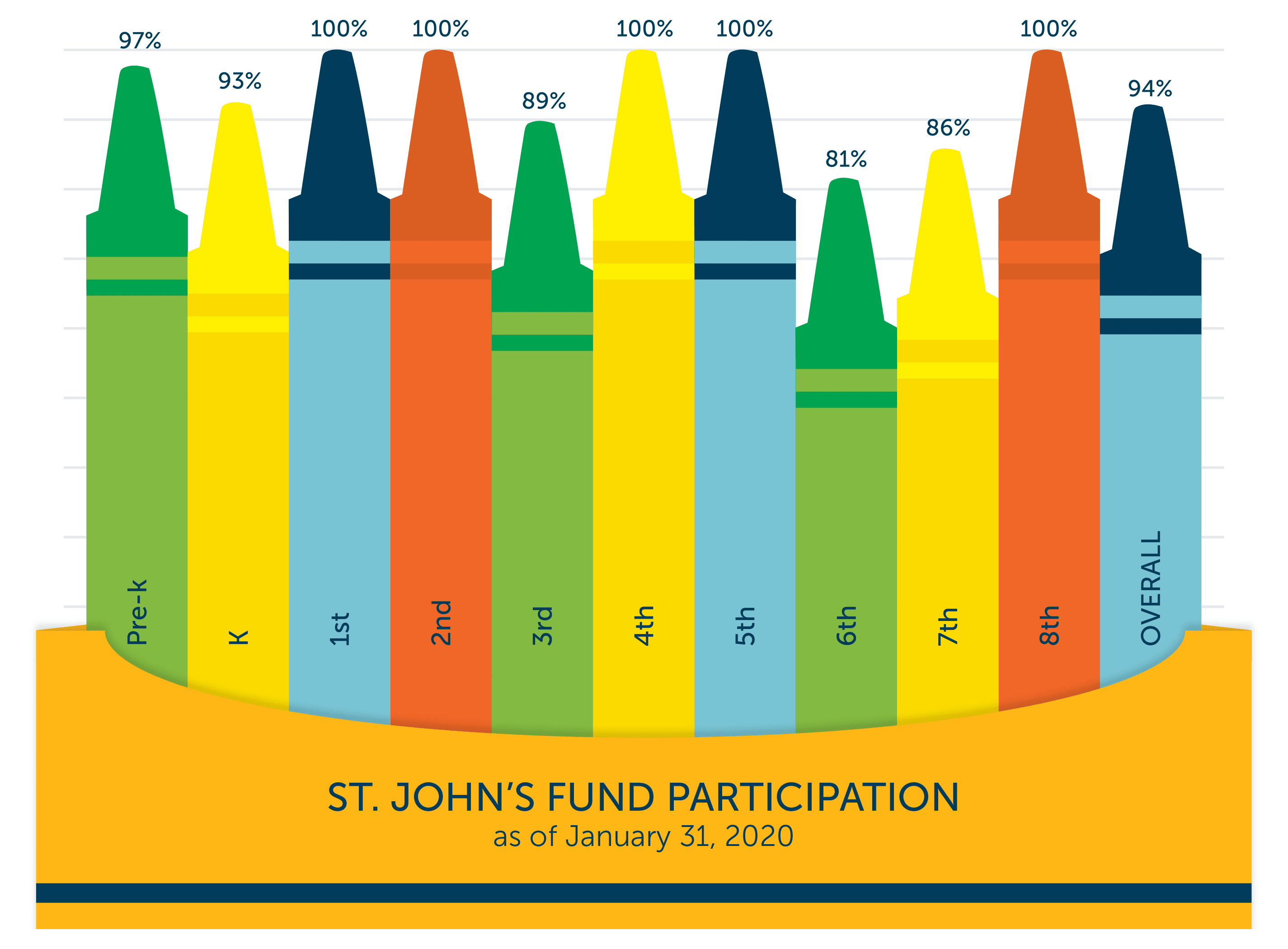 CURRENT STUDENT RE-ENROLLMENT OPENS TOMORROW
Re-enrollment for current students for the 2020-2021 school year opens tomorrow, February 1. The re-enrollment window will be open through Saturday, February 15 (Please note that this is during Winter Break).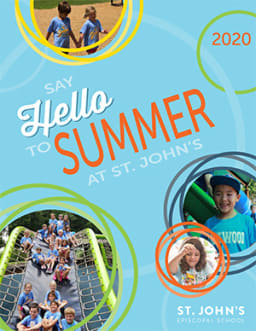 GET READY FOR SUMMER!
The 2020 Summer at St. John's camp brochure is ready for your viewing. Grab your friends to sign up for our great new and old favorite camps. Mark your calendar for the St. John's early registration opening at 8:00 a.m. on Wednesday, February 5. Don't miss out on the fun! Note: If you liked "Commune with Your Community" camp, try "Serve Our City". It is a new, improved community service camp for middle school students.
BOX TOPS COLLECTION
Our next Box Tops collection will take place Wednesday, February 5. The class or advisory that collects the highest number of Box Tops will win a free dress day. Don't forget the scans from your Box Tops App count, too! Good Luck!
WHAT WOULD JESUS BREW?
Father Houk will host a discussion for St. John's dads on Thursday, February 6, in the Parish Hall from 8:00 to 10:00 p.m. Beer will be served.
CRUSADER CLUB DAD AND KIDS BREAKFAST
Join us in Parish Hall, Friday, February 7, 7:15 to 8:00 a.m. for the annual Dads & Kids Breakfast. Kids love this event so make plans to attend. Students of all ages are welcome to attend with a parent. Dad not available? No worries — feel free to send Mom or a special friend.
SPIRIT DAY
On Friday, February 7, show school pride and join faculty and staff in Spirit Day! Students may wear any St. John's top with their uniform bottoms and school shoes. They also have the option to wear their regular uniform.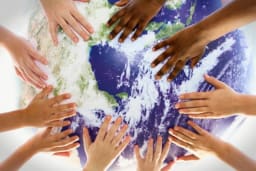 CULTURE FEST 2020 TABLE HOSTS
St. John's invites the school community to share your cultural heritage with our students by hosting a table at Culture Fest 2020 on Friday, February 28, from noon to 3:30 p.m. Demonstrate a craft, discuss traditional dress, distribute small samples of food, or display any other aspect of culture that is important to your family. With your involvement, students will have the opportunity to explore and discover a diverse array of cultural heritage. Reserve your table here. If you have any questions about Culture Fest, please contact Monica Breeding or Morgan Martinez.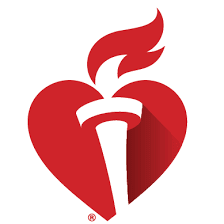 KIDS HEART CHALLENGE
We have officially kicked off Kids Heart Challenge with the American Heart Association at St. John's. Our students will be learning the importance of helping others while keeping their own hearts healthy. We will be sending home information with your student next week, but we wanted to make it as easy as possible for the students that choose to participate. To get started download the Kids Heart Challenge App (App Store for iPhone or Google Play for Android) or Visit www.heart.org/khc to join our school's team. This year our school is taking the #KHCSlimeChallenge which means any student who raises $150 will help SLIME Coach Darnell or Coach Carrell (Loerch)!
FAMILY USE OF RIDE-HAILING SERVICES
With the recent notification that Bubbl is discontinuing service to individuals and the private sector, the School would like to remind parents that we comply with the Terms of Service for all ride-hailing companies. Our policy is as follows:
The School will not knowingly allow students under the age of 18 to use any Über, Lyft, or similar transportation services to obtain transportation to or from School or any School-related activity, unless accompanied by an Über or Lyft account holder who is over the age of 18.
Both Über and Lyft prohibit persons under the age of 18 from utilizing their services without an adult present. Please be advised that the School will treat violations of this policy as it would treat other violations of School rules and policies. In addition, should the School become aware of a violation, it will contact the third-party car service and report it.
Ride-hailing services -- such as Hop Skip Drive (age 6+), VanGo (ages 8+), and Alto (ages 13+) -- that allow riders under the age of 18 are acceptable with advance notification to the School each time the service will be used. Please see Carpool Rules for how to provide notification to the School and refer to the Terms of Service for each company.
FEBRUARY BIRTHDAY AND AUGUST HALF-BIRTHDAY BLESSINGS + LUNCH MENU
The birthday blessing schedule for pre-k through eighth grade February birthdays and first through eighth grade August half-birthdays is posted on ParentsWeb (School / Resources). You will also find the monthly lunch menu in ParentsWeb (School / Resources), as well as under the Current Families page of the website. See the February menu.
TIP OF THE WEEK
My Child Says They Made a Friend Online. Now What?

If your child plays a game with chat or is on social media, they may start talking about the friends they've made online. But what does that really mean, and do you need to be worried? Ultimately, online friendships can be real—and fun—but children need to know how to stay safe, and we need to stay involved.
WARM YOUR HEART LUNCHEON
Please sign up to provide a soup or dessert item for the PA's annual Warm Your Heart Luncheon on Wednesday, February 12. For additional information or to sign up, please visit the Sign-Up Genius. This is a favorite event for our teachers! Items may be dropped off in morning carpool. 
VALENTINE'S DAY SCHEDULE
Valentine's Day parties will take place Thursday, February 13, on the following schedule. Please be sure any Valentine's treats sent to school meet our nut-sensitive guidelines.
12:00 - 1:00 p.m. – Pre-k parties (no regular pre-k lunch that day; lunch will be provided)
2:00 - 3:00 p.m. – Kindergarten through second-grade parties
2:15 - 3:15 p.m. – Third and fourth-grade parties
ALL parties will end in time for carpool to begin at regular dismissal times.
WINTER BREAK
Winter break will be Friday, February 14 through Monday, February 17. Classes will resume at 8:00 a.m. on Tuesday, February 18.
FIRST GRADE FIELD TRIP
Yesterday, first-grade students went to a performance of Magic Tree House - Showtime with Shakespeare at the Wyly Theatre in downtown Dallas. The musical, based on the Magic Tree House book series by Mary Pope Osborne, introduced students to Elizabethan England and the works of Shakespeare with an upbeat score. If your child enjoyed the show, encourage them to check out a Magic Tree House book from our library!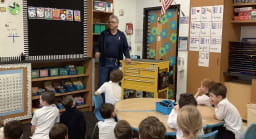 MR. BRIDGES VISITS KINDERGARTEN
On Wednesday, Chad Bridges took the time to visit with kindergarteners and speak with them about his jobs around the school. As the Director of Facilities at St. John's, he performs a wide variety of tasks each day to keep the school running smoothly. He told them the story about how he was hired as the electrical foreman when the new Lower School building was under construction. For show-and-tell, he showed the students Lucille, his trusty tool cart with drawers full of dozens of specialized tools, including an enormous crescent wrench that he showed the students as well. He finished his conversation with the kindergarteners by talking about the importance of math in his everyday work.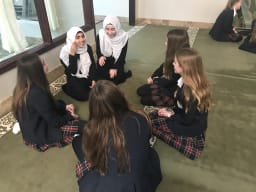 SEVENTH GRADE WORLD RELIGIONS FIELD TRIP
In conjunction with their studies in world history and religion, seventh graders visited Holy Trinity Greek Orthodox Church, Temple Emanu-El and the Islamic Association of North Texas (IANT). Prior to the trip, teachers Shannon Newsom and Kathy Carroll led students on a tour of St. John's chapel to practice how to "read" a worship space to learn more about what is important to a particular faith by looking at its art and architecture.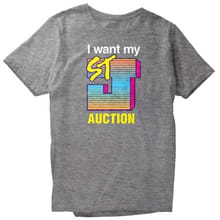 AUCTION 2020: I WANT MY ST. JOHN'S AUCTION
As you purchase your tickets for I WANT MY ST. JOHN'S AUCTION, please consider sponsoring a faculty member! We want our teachers, staff and their guests to join us Saturday, March 7 for a far-out night celebrating like, the best decade ever- the '80s! A donation of $150 or $300 makes this possible. Family sponsorships are still available and found by clicking here.

St. John's Community: Please note new deadline date for your t-shirt order. Don't forget to order your t-shirts here by midnight Thursday, February 13, to receive your t-shirt via Kidmail in time for Auction Spirit Day March 6.
GOD IS...
WISE. That's the theme in chapel this week and next.
On Monday, Mr. Porcheddu recalled King Solomon's greatest wish. God challenged him to ask for anything he wanted: silver, gold, power, six-pack abs. He chose wisdom. He chose wisely.
On Tuesday, Floyd helped me with my chapel talk for the Lower School. I described the three ways God guides us in making wise decisions: 1. through the reading of Scripture, 2. through the wise counsel of others; 3. as we pray for direction. If you have a middle schooler, quiz them at the dinner table and see if they can recall the three ways. If they don't remember all three, I'll bet they remember Floyd.
The holistic education we seek to provide at St. John's is all about wisdom. We want our graduates to not just "know stuff," but to choose wisely and to live purposefully. This hallmark of an Episcopal education is well worth celebrating.
Yours,
Fr. David Houk, Rector
WINSTON LECTURE SERIES
You are invited to attend a Winston Lecture Series event hosted by the Grant Halliburton Foundation on Wednesday, March 11, at 6:30 p.m. at The Winston School. Vanita Halliburton will be presenting the Bounce Back presentation, which explores how adults can help children navigate stress, challenge, tragedy, trauma, or adversity. Please register to reserve your seat.