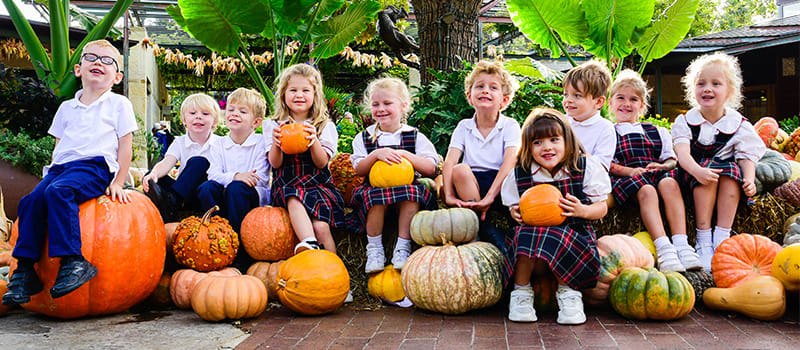 Pre-k students learned about the life cycle of pumpkins at the Dallas Arboretum.
NEWS & NEXT WEEK'S EVENTS
THE SUN SETS ON TIKI TIME!
The campus was transformed into an island paradise and a sea of color last Saturday for the annual St. John's Carnival. The Hawaiian-inspired day was full of games, barbecue, music, hula hoop and limbo contests, silly string and overjoyed St. John's students. A huge MAHALO to all of the Carnival sponsors and Community Partners, volunteers, bakers, and pitmasters. This event would not have been possible without your support. Check out the Parent News section for more information about the winners of the title of Big Kahuna in this year's BBQ competition.
This event was brought to life by our wonderful Carnival Committee, led by Kelly Morgan and Juli Srinivasan, with unwavering support from PA president Shannon DeVilbiss. Special recognition goes to: Melissa Martin, Jenny O'Connor, Amy Austin (Decorations); Racheal Cochran, Kallie Myers (Midway); Donna Aldridge, Candy Crespo (Logistics); Deirdre Shipley, Bethany Jordan (Tailgate); Amanda Schulz, Lee Wedeberg (Bake Sale); Jennifer Dickerson and Haas Nye (Tickets).
TORNADO RELIEF DRIVE
From Monday, October 28 through Friday, November 8, Student Council will be sponsoring a drive aimed at helping our neighbors whose lives have been upended by last weekend's tornado. Starting Monday, there will be three avenues to provide support.
1) We are collecting school supplies for the DISD schools that are currently rebuilding. These can be left at donation stations at the front desk, inside the doors at Lower School carpool, and inside the doors at Middle School carpool.
2) The second option is to provide financial assistance to the Mass Care Task Force Fund at the Communities Foundation of Texas. A donation box for cash and checks will be at morning Lower School carpool throughout the fundraiser, as well as in the cafeteria throughout the day. You can also submit a donation online here.
3) The third option is to donate Target or Walmart gift cards in the amount of $25, which will be distributed by the Communities Foundation of Texas. These can be left in the same donation box as the cash and checks at morning Lower School carpool and in the cafeteria.
Students will all receive a free dress day if our total donations exceed $1,000. When Hurricane Harvey hit Houston, our community rallied to raise over $12,000. Let's share the power of community to help our neighbors in need.
PICTURE RETAKES
School photo retakes will take place on Tuesday, October 29 from 7:30 - 9:30 a.m. in the Lower School Commons. If you wish to have your child's photo retaken, please return the photo packet that you received to your child's teacher before October 29.  All students who wish to have their photos taken must wear full dress uniforms including sweaters/blazers.
RED HOT PEPPERS FIRST PRACTICE
The first full team practice for Red Hot Peppers will be held on Wednesday, October 30 in Owen Gym from 4:30 to 5:30 p.m. Team members will receive an email next week with the full practice schedule. 
LOWER SCHOOL HALLOWEEN GUIDELINES
This year, Lower School students may wear Halloween costumes all day. On Thursday, October 31 the Lower School will celebrate Halloween with a parade, sing-along, and classroom parties at the end of the school day. Students who would like to wear a costume should come dressed to morning drop-off, as students will not be changing into their costumes at school. If a student opts to not wear a costume, they must wear their normal school uniform. Dismissal for kindergarten through fourth grade is 3:00 p.m. Please review the Lower School Halloween Guidelines. Please keep in mind that all costumes must comply with our free dress guidelines.
MIDDLE SCHOOL HALLOWEEN GUIDELINES
Student Council and National Junior Honor Society have planned a Middle School Halloween costume day for Thursday, October 31. Middle School students may wear their costumes to school that day. Costumes must follow free-dress guidelines and may not include masks, makeup, weapons, inflatables or elements considered inappropriate for Lower School students. School uniforms are required for those who choose not to participate.
NOVEMBER BIRTHDAY BLESSINGS + LUNCH MENU
The birthday blessing schedule is posted on ParentsWeb (School / Resources). You will also find the November (and October) lunch menu in ParentsWeb (School / Resources), as well as under the Current Families page of the website.
As families of our students are our honored guests for birthday blessings, the front pews on both sides of the chapel are reserved for you on these special occasions.
ST. JOHN'S FUND PARTICIPATION
Thank you, parents, for helping us provide the best resources for your children's education with your donations to the St. John's Fund. Overall, we have reached 76% participation in this year's campaign. View the participation of individual grades in the chart below. Each grade will receive a free dress day when their participation reaches 100%.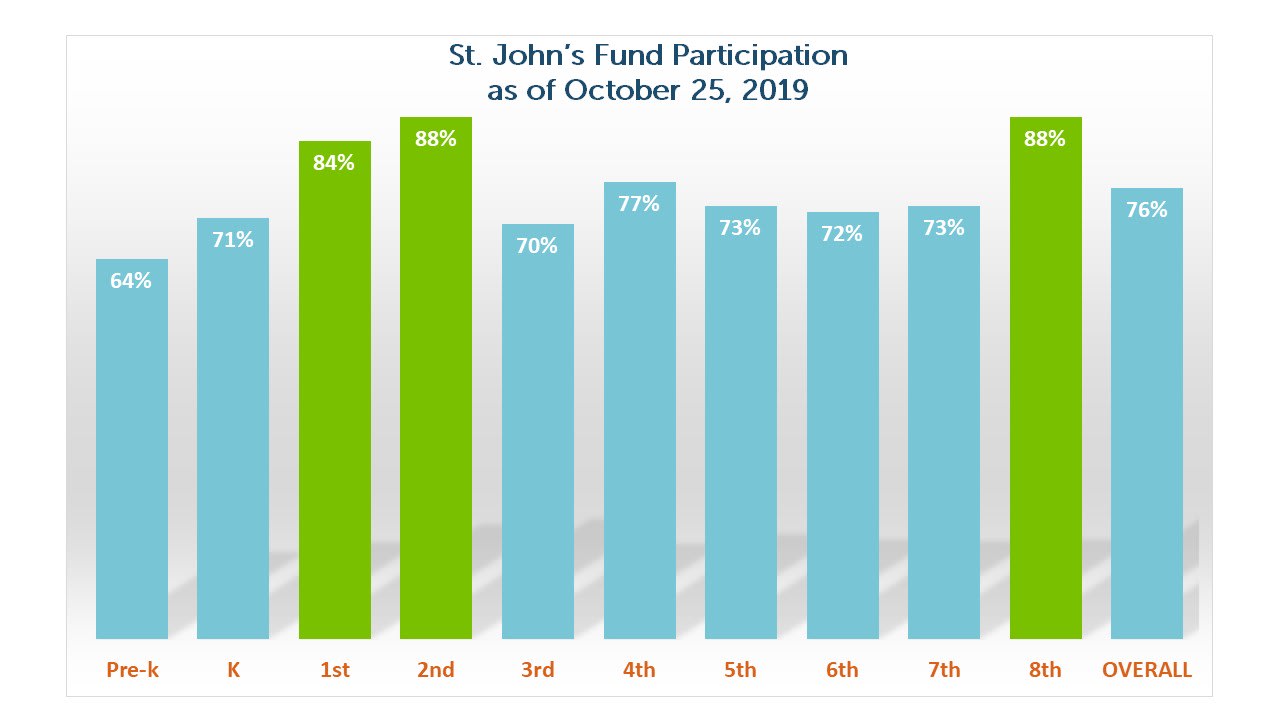 MILLS UNIFORM SALE
Mills Uniform is holding its Fall Sale from November 2-16. Take 15% all purchases and 25% or more off of select clearance items. See the flyer for more details.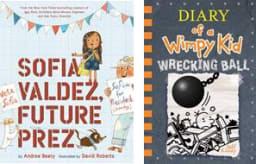 BOOK FAIR
St. John's Book Fair is around the corner! Save the date and support our library Monday, November 4 - Thursday, November 7. Inspire your child's love of reading with new books and knock your Christmas shopping out early with something for everyone on your list! Come to the library and help your pre-k through fourth grade student create their book wish lists by signing up here. Want to volunteer in the library during the Book Fair? Sign up here to pick a shift.
PARENT ASSOCIATION MEETING
The PA will hold its next meeting on Tuesday, November 5, at noon in Parish Hall. Please join us for a light lunch as we recap Carnival and reveal the Auction theme!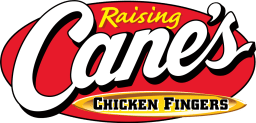 ST. JOHN'S NIGHT AT RAISING CANE'S
Join one of our Community Partners, Raising Cane's, in raising money for St. John's. Plan to get dinner at Raising Cane's Gaston and Garland location on Tuesday, November 5. Dine-in, pick up or drive-thru between 4:00 and 8:00 p.m., and 15% of sales will be donated to the school. (Please mention St. John's when you place your order.)
PASTRIES WITH PARENTS
Browse for books at the Book Fair while enjoying time with your kids. Mark your calendars for a St. John's favorite: Pastries with Parents will take place Wednesday, November 6 from 7:00 – 8:00 a.m. in the St. John's library. All pre-k through first grade students and parents are invited.
CRUSADER CLUB BREAKFAST
The next Crusader Club breakfast will feature food from Barbec's and will be held on Friday, November 8, in Parish Hall at 7:30 a.m.
MIDDLE SCHOOL ADMISSION COFFEE
St. John's will host our Middle School (grades 5-8) Admission Coffee on Wednesday, November 13 from 9:30 to 11:00 a.m. in Clements Hall. Middle School at St. John's is a valuable experience for students preparing for high school that is filled with dynamic learning as well as athletics, fine arts, and servant-leadership opportunities. Please share this event with friends exploring options for the 2020-2021 school year. More information about the admission process is available at stjohnsschool.org/openhouse.
SAVE THE DATE FOR GRANDPARENTS AND GRANDEST FRIENDS DAY
St. John's will celebrate Grandparents and Grandest Friends Day on Friday, November 22. Invitations will be mailed Monday, October 28. To ensure that your child's special guests receive an invitation, please fill out the form here if the information you provided during enrollment has changed.
SAVE THE DATE ADVENT CAROL SERVICES
Advent Carol services will be held in the chapel on Tuesday, December 10 for first through fourth grade students and their families. The first and second grade service will be held at 8:15 a.m. and the third and fourth grade service will be held at 9:15 a.m.
ROB KOWALSKI NAMED INTERIM DIRECTOR OF ADMISSION
Director of Academic Design and Development Rob Kowalski has been named Interim Director of Admission. In this capacity, Mr. Kowalski will guide St. John's admission process for the 2019-2020 school year, along with Admissions Assistant Lani Jones, while a national search is launched for our Director of Enrollment Management. Rob has played a key role with our admissions team over the past few years. As he regularly leads tours of prospective families through campus, Rob shares his perspective on St. John's as well as our mission and thoughtfully guides new families into the admission process. Please join us in gratitude for Mr. Kowalski's contributions.
Please continue to direct your questions or prospective families to the admission office or 214-328-9131 x.103.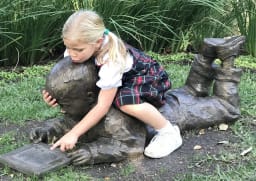 PRE-K VISITS THE ARBORETUM
To conclude their fall unit about plants and animals, pre-k students learned about the life cycle of a pumpkin and investigated pumpkins and their characteristics during a field trip to the Dallas Arboretum.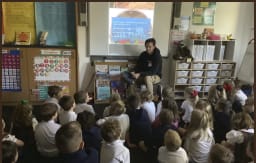 KINDERGARTEN LEARNS ABOUT BATS
Nicholas from The Wildlife Command Center visited St. John's kindergarten classes on Tuesday. He taught students about the methods people can use to safely remove bats from an attic (think of a bat door that only opens in one direction-OUT), how bats drink water, the laws protecting bats, and what the typical day in the life of a bat looks like. 
TAPS VOLLEYBALL
TAPS Volleyball had a great season. The team played with resiliency and spirit, often overcoming large deficits to win tough matches. They were forced to scramble mid-season in order to overcome an injury to their setter. Together, they fought their way through the playoffs to make it all the way to the championship game, finishing second place overall. Congratulations to everyone on the TAPS team on a strong season! The team included Alyssa Anderson, Sawyer Beck, Caitlin Gillespie, Hadley Leap, Phoebe McMillan, Elouise Sarpong, Isabelle Sethi, Margaret Shirey, Elizabeth Wiegand, Georgia Williamson and Keira Zellmer.
REMINDER FOR PA NOMINATING COMMITTEE
The deadline is just a week away to nominate (or self-nominate) a Lower School or Middle School parent to serve on the Parents Association Nominating Committee, the committee that helps identify volunteers to serve on the PA Council each year. Click here for the online form. Forms are due no later than Friday, November 1. All nominees will be contacted to confirm they have time and would like to serve if elected. Nominees will be voted on at the Tuesday, November 5 PA Meeting. For questions or more information, contact PA Parliamentarian Kristi Bare (kbare@earthlink.net or 214-697-9829). 
SPIRIT SHOP
We've Got Spirit, Yes We Do! We've Got Spirit, Now You Can Too! 
Monthly Spirit Days give our kids the opportunity to show their SJES pride more often! The SJES Spirit line has expanded to include new styles and items; lots of dri-fit fabric and fun colors. Consider this a "couture" line. Items will be produced based on our actual orders, and there will not be additional inventory available once our order has been placed. Orders will be accepted through Monday, November 4. Items will arrive via kidmail in mid-December. Please place orders here.  
CARNIVAL BARBECUE WINNERS
Congratulations to the winner of the Big Kahuna: Bark and Bite led by Oliver Butler and his fearless crew Quinton Mathews, Travis Hopper, Matt McCord, and Brad Wedeberg. Second Place went to Pig Floyd and Smoking BOB won third place. A huge Mahalo to our outside judges who volunteered their time and expertise: Bradley Anderson, Brooks Anderson, Blythe Grates, Roshi Muns, and Kyle St. Clair.  
CHILI COOK-OFF AND TRUNK OR TREAT
St. John's Annual Chili Cook-Off and Trunk or Treat is tomorrow, October 26 at noon in the Parish Hall. Dust off those family recipes and compete for this year's title. Get your fill of tasty chili, then get the kids into their costumes and head outside for trick or treating in our parking lot. If you would like to enter your chili or decorate your trunk, please email Michelle Reed.
WHAT DOES THE OX SAY?
Ok, so I'm not introducing a new viral video/dance craze this week. A few of you have asked what I'm reading since my first post about Benedict, so I'm actually thinking a lot about the current book I'm using for my spiritual reading: The Three Greatest Prayers by Thomas Aquinas. Now don't let that name scare you! If you've never come across him, Thomas stands as a giant astride the great streams of Christian thought. He's known to be dense and meticulous and his other volumes stack high enough to stop an elephant in his tracks. But his self-given nickname is 'the Dumb Ox,' taken from his own humility about how little he believed he understood about God, and so he was inspired to take the words we say daily and explain in very simple words just why it is important to let the words of these prayers seep into our hearts.
This volume is a meditation and commentary on the prayers that many of us say every day from memory. It is his invitation to think deeply about every word in these prayers. For instance, what does it really mean to call God 'Our Father'? Or what does it mean to pray only for daily bread? Or to believe in One God, or the forgiveness of sins. And where is the substance of all these prayers in the Bible?
The three prayers are the Apostle's Creed, the Lord's Prayer, and the Hail Mary. We say the first two in chapel every morning and afternoon here at St. John's. The Hail Mary, although traditionally associated with our brothers and sisters in the Roman church, is in essence direct quotes from the Angel Gabriel and Mary's cousin Elizabeth in Luke 1.
I invite you to spend some time thinking about these prayers we use in chapel. Like the 'Ox' says, studying the words we say 'strengthens our faith, raises our hope, and inflames our love.' In the end these three remain, and the greatest of these is Love.
Faithfully,
Fr. Chris+
SJES REMINDERS AND FOLLOW-UP
iPadOS DO NOT UPDATE
We are still testing some necessary apps for the newly released iPadOS. Please remind your child NOT to upgrade his or her iPad until you receive an all-clear email from the school. Upgrading before we test frequently used apps may mean your child will be unable to access apps or complete assignments for school.
SIBLING ADMISSION FOR 2020-2021
In order to facilitate planning for the 2020-21 school year, please contact the Admission Office if your child has a sibling for whom you will be applying for admission.