Throwback to when our eighth graders played sixth-grade basketball.
FIRESIDE CHAT WITH MESHEA MATTHEWS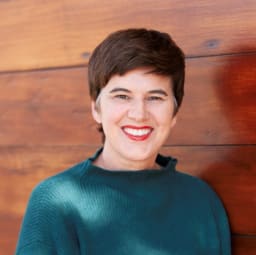 Beginning Monday, Head of School Meshea Matthews will conduct divisional "fireside chats" with families as we begin to wind down our school year and look forward to our return in August. Please mark your calendars for the following sessions and watch for a Zoom invite next week from Head of Middle School Pam Jordan or Head of Lower School Jayme Johnson. These informal addresses will begin at 5 p.m.
Monday, May 11 – Eighth grade families
Tuesday, May 12 – Pre-k and kindergarten families
Wednesday, May 13 – First through fourth grade families
Thursday, May 14 – Fifth through seventh grade families
HAPPY MOTHER'S DAY
The St. John's faculty and staff want to wish all of the mothers in the St. John's community a happy Mother's Day. We hope that you enjoy the video!
VIRTUAL GAMES DAY CONTINUES
The Virtual Games Days competition is at its halfway point. We will announce new challenges and activities on the two remaining dates:
Monday, May 11
Thursday, May 14
Remember, Monday's challenges are due on Wednesday night, and Thursday challenges are due on Sunday night. Show your school spirit and compete for blue or gold!
SUMMER AT ST. JOHN'S UPDATE
Summer at St. John's has canceled all camps through the week of June 29 - July 3. At this time, camps for July 6 - July 31 are scheduled as normal. For more information, please read this letter from Summer at St. John's Director Lynn Granello.
UPCOMING STUDENT EVENTS
Outdoor Sheepfold for members of the Class of 2020 and their families - Sunday, May 17, at 1:30 p.m.
Middle School Hall Meeting including third-trimester Penguin Awards and Humanitarian Awards - Friday, May 22, at 11:00 a.m.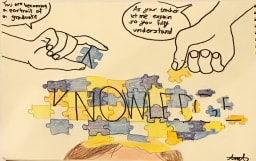 EIGHTH GRADE GIFT OF GRATITUDE: THE SJES CARES FUND
This year's eighth grade class has played an important and unique role in the School's fundraising efforts. As their gift to St. John's, students shared their thoughts about their St. John's experience through words, drawings and videos that describe their feelings about the faculty and the special community that is St. John's. These reflections have become an important part of a fundraising campaign to address important needs within the St. John's community arising from the COVID-19 pandemic.
Contributions from eighth graders include Alyssa Anderson's drawing illustrating the irreplaceable role teachers play in the development of St. John's graduates, a sentiment echoed by Susie Fagelman, "Something that makes St. John's so special are the amazing teachers who have formed me into the person I am today. Every single one of them truly care about me and my fellow classmates." Wil Carroll's video encompasses what it means to be a St. John's graduate.
On Tuesday, May 5, St. John's participated in North Texas Giving Tuesday Now, a special day of giving for non-profits across our area. Through this effort, we encouraged alumni and alumni parents to support the SJESCares Fund, an emergency fund established to meet financial needs created by the COVID-19 pandemic. This fund will provide much-needed tuition assistance to help families bridge the gap, as well as sustain faculty compensation and program resources for our exceptional curriculum and programs. $10,139.62 was raised through this initial campaign, and the fund now tops $11,000. If you have any questions, or would like to contribute to the fund, please contact Karla Wigley.
Thank you, Class of 2020 for making such an important gift to St. John's!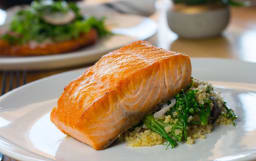 RESTAURANT OF THE WEEK
The Restaurant of the Week for the week of May 11-17 is Cedar & Vine. Cedar & Vine is open for carryout and curbside delivery and is currently taking reservations for limited dine-in seating. They are located at the corner of Audelia and Walnut Hill at 9661 Audelia Rd. #105. Orders can be placed online by visiting https://www.cedarvinetx.com/ or by calling them at 214-349-2233. They are open daily from 11 a.m. – 10 p.m. and are offering some exciting weekend brunch kits! Let's help support this local Lake Highlands restaurant!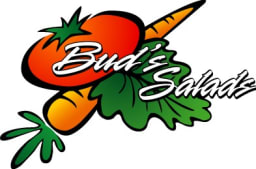 BUD'S SALADS
This week, Bud's Salads has a "picnic basket" selection of produce available for purchase. View the flyer for information on how to place your order online for pickup on Saturday, May 16, on the green belt at St. John's. Many thanks to Bud's Salads for providing fresh fruits and vegetables to the St. John's and Old Lake Highlands communities.
PRAYER FROM SHANNON NEWSOM, SEVENTH GRADE RELIGION TEACHER
God, we come before YOU today with humble hearts. We ask for wisdom to accept what we cannot change; for courage to change the things we can; and for the wisdom to know the difference.
Jesus often retreated to hear Your voice in "stillness." Help us to do the same – today and over the weekend – that we may hear Your still, small voice…in the silence, in the wind and rain, in our daily bread and in each other.
Transform us in the "stillness" that Your presence brings:
That we may be:
Compassionate of heart
Gentle in word
Gracious in awareness
Courageous in thought
Generous in love.
In Jesus' Name, we pray.
Amen.
ST. JOHN'S EPISCOPAL SCHOOL | STJOHNSSCHOOL.ORG | 214-328-9131