Pre-k students gave care packages to DPD officers from the Northeast Patrol Division.
NEWS & NEXT WEEK'S EVENTS
ST. JOHN'S FUND PARTICIPATION
Thank you, St. John's families! We are so close to completing this year's campaign for the St. John's Fund. With your generous support, yet another grade has achieved 100% participation this week. Our deepest gratitude to our kindergarten families for reaching this milestone! There is still time to lend your support. Each grade achieving 100% participation will receive a free dress day. Please contact Carol Graham if you have any questions.
WARM YOUR HEART LUNCHEON
Please consider signing up to provide a soup or dessert item for the PA's annual Warm Your Heart Luncheon on Wednesday, February 12. This event is a teacher-favorite, and it is all thanks to your delicious soups, stews, and desserts! For additional information or to sign up, please visit the Sign-Up Genius.
VALENTINE'S DAY SCHEDULE
Valentine's Day parties will take place Thursday, February 13, on the following schedule. Please be sure any Valentine's treats sent to school meet our nut-sensitive guidelines.
12:00 - 1:00 p.m. – Pre-k parties (no regular pre-k lunch that day; lunch will be provided)
2:00 - 3:00 p.m. – Kindergarten through second-grade parties
2:15 - 3:15 p.m. – Third and fourth-grade parties
ALL parties will end in time for carpool to begin at regular dismissal times.
STUCO BAKE SALE
Student Council will be sponsoring a Valentine's Day bake sale during lunch for middle school students on Thursday, February 13. Treats will be sold for $2 apiece.
WINTER BREAK
Winter break will be Friday, February 14 through Monday, February 17. Classes will resume at 8:00 a.m. on Tuesday, February 18. Enjoy your Break!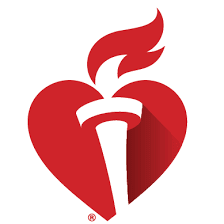 KIDS HEART CHALLENGE
We have kicked off Kids Heart Challenge and we are raising money for the American Heart Association while learning to take care of our own hearts. Thank you for helping us work towards our goal and making a huge impact this year. We are also taking part in the KHC nationwide Slime Challenge: Any student who raises $150 will get to slime Coach Darnell or coach Carrell! Join the fun by downloading the Kids Heart Challenge app or visiting www.heart.org/khc  to register and help us reach our school goal.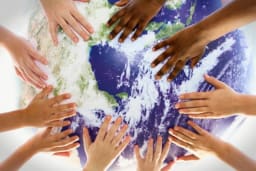 CULTURE FEST 2020 TABLE HOSTS
St. John's invites the school community to share your cultural heritage with our students by hosting a table at Culture Fest 2020 on Friday, February 28, from noon to 3:30 p.m. Demonstrate a craft, discuss traditional dress, distribute small samples of food, or display any other aspect of culture that is important to your family. With your involvement, students will have the opportunity to explore and discover a diverse array of cultural heritage. Reserve your table here. If you have any questions about Culture Fest, please contact Monica Breeding or Morgan Martinez.
PRESIDENT'S PARTY
All donors who have contributed a cumulative total of $1,500 or more to St. John's this year should have received a Save the Date card. The wonderful evening this year is scheduled for Friday, April 17 at the home of Meg and Ed Berg. The night will include a buffet dinner and entertainment. It's not too late to be included; increase your gift or make a pledge to the St. John's Fund. Contact Carol Graham via email or 214-328-9131 x124 for additional details. 
100 DAYS OF SCHOOL
Pre-k through second-grade students marked the 100th day of school with all sorts of centenary celebrations. Pre-k became superheroes with capes bearing 100 decorations. Kindergartners dressed up as their 100-year-old selves and gave a presentation. First-grade students wore special 100-day glasses while working at their 100-day stations and second-grade students experimented with ways to stack 100 cups into a tower.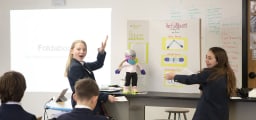 SEVENTH GRADE SHARK TANK PROJECT
Seventh-grade students embarked on an engineering and design project in which they determined a problem, developed a solution, created a prototype and, just like on the TV show Shark Tank, pitched their idea to investors. Special thanks to our panel of volunteer faculty and staff judges who carefully listened to the students' presentations.
PRE-K SERVICE LEARNING
In honor of Kindness Week, St. John's pre-k children and their families began their service learning project honoring the Dallas Police Department's Northeast Substation by collecting non-perishable food snack items to put together "Treats Before You Hit the Streets" snack baggies for the officers. Families donated snack items to fill more than 100 treats bags that the pre-k children lovingly put together. The snack bags also included little notes of gratitude and thanks for helping our school and community. This week our pre-k students were able to hand-deliver the treat bags to officers and say thank you!
CRUSADER CLUB CARES
All St. John's families are invited to join the Crusader Club Saturday, February 29, for the eleventh annual Crusader Club Cares Day. Pre-k through fourth grade volunteers and their parents will gather in the Lower School commons area by 8:45 a.m. for coffee, snacks and a prayer. Fifth through eighth grade participants will go directly to the We Over Me Farm that morning. Groups will divide for individual, age-appropriate projects, all of which will be completed by noon. This year, participants will help three local agencies: SoupMobile, Buckner International, and the We Over Me Farm. Register here to secure your spot.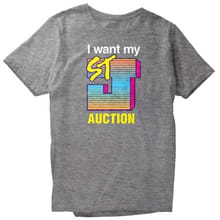 AUCTION 2020: I WANT MY ST. JOHN'S AUCTION
Woooaah, you're halfway there...you could be livin' on a prayer by winning HALF-PRICED TUITION in this year's tuition raffle! Two lucky families will win, so get your single raffle tickets for $125 or a 5 pack for $500.  Tickets are selling fast, so hurry and purchase your tickets now before they're gone! And while you're purchasing your tuition raffle tickets, don't forget to get your Auction tickets for the most like, totally awesome night ever…duh!
Vintage T-shirt sales close on Thursday, February 13. T-shirts will be delivered through Kidmail in time to wear for Auction Spirit Day, March 6.
Ticket prices increase at midnight on Sunday, February 23.
BOX TOPS WINNERS
Congratulations to Mrs. Adler's first-grade class for collecting 146 Box Tops! They have earned a free dress day. As a reminder, please check to ensure Box Tops are not expired before turning them in. Thank you for your participation!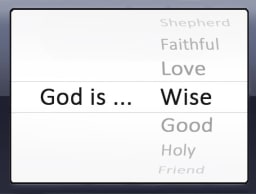 GOD IS...
This week we are concluding our chapel unit about how God is both WISE and the giver of wisdom.
If you have been to chapel, you know that Mr. Porcheddu and I work hard to involve the kids in our chapel talks and make the learning interactive. I recently asked the student body, "What is the difference between wisdom and knowledge?" One sage student rose a hand and said, "Knowledge is knowing something. And wisdom is not doing it!"
I love that! It reminds me something Will Rogers said: "Good judgment comes from experience. And experience comes from a lot of bad judgment." It seems that the greatest way God works wisdom into our lives is not by getting it right all the time, but sometimes getting it wrong. But we never strike out with God. His mercies are "new every morning." (Lamentations 3:22-23) And it's actually the experience of grace that grows us up in wisdom.
Here's a topic of conversation for the dinner table. Take turns with the question, "Who is the wisest person you know?"   
Yours,
Fr. David Houk, Rector
SJES REMINDERS AND FOLLOW-UPS
FEBRUARY BIRTHDAY AND AUGUST HALF-BIRTHDAY BLESSINGS + LUNCH MENU
The birthday blessing schedule for pre-k through eighth grade February birthdays and first through eighth grade August half-birthdays is posted on ParentsWeb (School / Resources). You will also find the monthly lunch menu in ParentsWeb (School / Resources), as well as under the Current Families page of the website. See the February menu.
WINSTON LECTURE SERIES
You are invited to attend a Winston Lecture Series event hosted by the Grant Halliburton Foundation on Wednesday, March 11, at 6:30 p.m. at The Winston School. Vanita Halliburton will give her Bounce Back presentation, which explores how adults can help children navigate stress, challenge, tragedy, trauma, or adversity. Please register to reserve your seat.