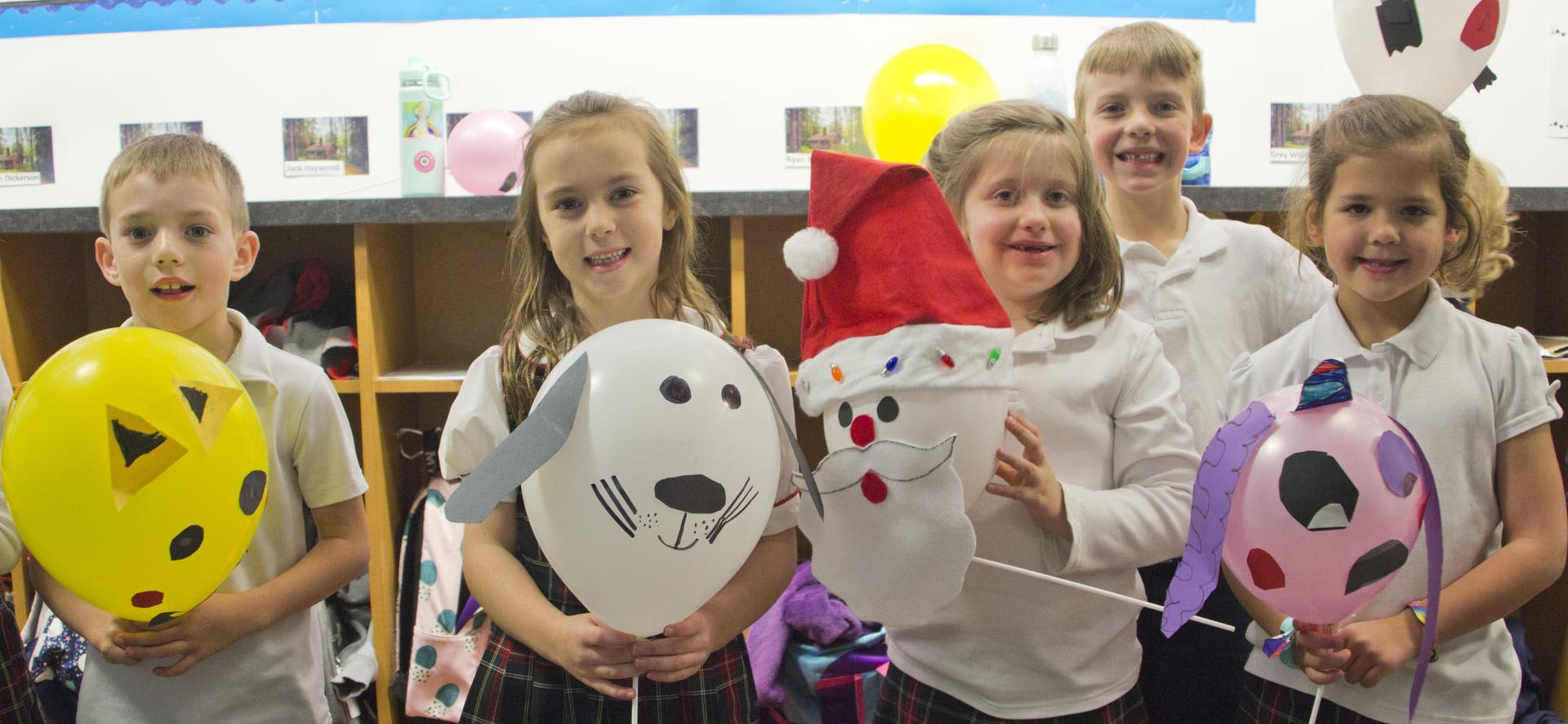 First-grade students show off their balloons after the parade.
NEWS & NEXT WEEK'S EVENTS
ADMISSION OPEN HOUSE TOMORROW
For our 2020-21 admission season, St. John's will host a Saturday Open House tomorrow, November 16 for prospective students and their parents to gain a deeper understanding of our school's dynamic learning environment and welcoming community. This fun and informative event will give prospective families many wonderful ways to get to know us as they engage with our faculty, leadership group, students, current parents and alumni. Our campus will be open from 9:30 a.m. to noon. We encourage you to share this information with anyone who is interested in our school or already going through the admission process.
TUITION ASSISTANCE DUE DECEMBER 6
The FACTS financial aid application portal for the 2020-2021 school year is open. For currently enrolled students, the deadline for application is Friday, December 6. Please contact Director of Finance & Financial Aid Linda Wilson or Finance Assistant Lani Jones with any questions regarding our financial assistance program.

ST. JOHN'S WEEK AT EL VECINO
In QUESO you haven't had a chance to visit El Vecino this week, please plan to do so by Sunday, November 17. For every queso ordered a portion of the profits will go to St. John's. Please mention St. John's if you stop by and purchase. THANK YOU, El Vecino!
OPEN IDEA LAB TIME
The St. John's IDEA Lab is open for business, and Mr. Del Regno is providing time for unstructured exploration for middle school students in the mornings.
Drop-in hours for middle school students are from 7:00 to 7:50 a.m., according to the following schedule:
Tuesday – Fifth grade
Wednesday – Sixth grade
Thursday – Seventh grade
Friday – Eighth grade
This is a chance for students to come into the IDEA Lab and tinker, code, build, design, and experiment with IDEA Lab equipment.
Students should be dropped off at the cafeteria to check-in before joining Mr. Del Regno in the IDEA Lab.
EARLY CHILDHOOD ADMISSION COFFEE
St. John's will host an Early Childhood (pre-k and k) Admission Coffee on Wednesday, November 20, from 9:30 to 11:00 a.m. If you have friends or family who are exploring options for young children for the 2020-2021 school year, we would be eager to welcome them to join us for this informative event! 
GRANDPARENTS AND GRANDEST FRIENDS DAY
We look forward to seeing our students' grandparents and friends on the morning of Friday, November 22.
Please note: Grandparents and Grandest Friends Day concludes at 10:30 a.m. for Lower School and 11:00 a.m. for Middle School. Students not leaving with their grandparents must be picked up by 11:30 a.m. There will be no after-school program or homework club. 
Also: Eucharist will be celebrated on Friday, November 22, instead of the preceding Wednesday. Correspondingly, full-dress uniforms will be required on Friday, but not on Wednesday.
THANKSGIVING BREAK
Thanksgiving break will begin Monday, November 25, and will continue through Friday, November 29. Classes will resume on Monday, December 2, at 8:00 a.m. Have a fun and safe Thanksgiving break!
DECEMBER BIRTHDAY AND JUNE HALF-BIRTHDAY BLESSINGS + LUNCH MENU
The birthday blessing schedule for December birthdays and June half-birthdays is posted on ParentsWeb (School / Resources). You will also find the monthly lunch menu in ParentsWeb (School / Resources), as well as under the Current Families page of the website. See the December menu.
ADMISSION OPEN HOUSE
St. John's will be hosting an admission open house from on Wednesday, December 4 from 9:30 to 11:00 a.m.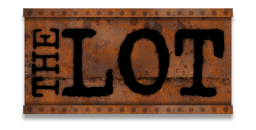 ST. JOHN'S FUNDRAISER AT THE LOT
Please visit one of our neighborhood favorites, The LOT, for a St. John's fundraiser on Tuesday, December 3. Whether it's lunch or dinner, dine in or pick up, The LOT will donate 15% of sales to our school. Don't forget to mention St. John's when you place your order, and be sure to enter to win a gift certificate while you're there!
INVITATION TO RETIREMENT RECEPTION FOR NANCY JACOBS
Please join us for a come-and-go reception honoring retiring Admission Director Nancy Jacobs Wednesday, December 4, 3:30 – 5:00 p.m. in Parish Hall. See the invitation and read Nancy's bio.
LOWER SCHOOL ADVENT & LESSONS AND CAROLS
Advent Carol services will be held in the chapel on Tuesday, December 10, for first through fourth grade students and their families. The first and second grade service will be held at 8:15 a.m. and the third and fourth grade service will be held at 9:15 a.m. Pre-k and kindergarten students will present their Lessons and Carols on Friday, December 13, from 2:15 p.m. to 2:35 p.m. in the chapel.
TORNADO RELIEF DRIVE
St. John's students raised almost $1,400 in cash support in addition to generous donations of school supplies and gift cards for relief efforts for those affected by the October 20 tornado. For breaking their goal of $1,000, students have earned a free dress day for Thursday, November 21. We are so proud of the hard work of our students and the generosity of the St. John's community.
FIRST GRADE BALLOONS OVER BROADWAY
Today the first grade held its own version of the Macy's Thanksgiving Day Parade through the halls of St. John's. Students decorated balloons based on their favorite books and showed them off to the pre-k, kindergarten, and second grade students who lined the hallways.
NOMINATIONS FOR PARENTS ASSOCIATION COUNCIL
The Parents Association wants YOU! The newly formed Nominations Committee is excited to meet soon to begin to slate PA Leadership for 2020-2021. Nominate yourself or a friend to serve on the PA Council. There are jobs that fit all interests, skill sets and schedules.  We are thrilled to launch the new online Nominations form which also includes descriptions of each position. All individuals who would like to be considered for a position on the PA Council are asked to please fill out the online form.   For questions or additional information, please contact the PA Parliamentarian Kristi Bare.  All submissions are due no later than noon on Tuesday, December 3.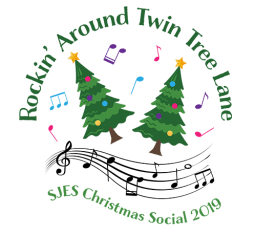 ROCKIN' AROUND TWIN TREE LANE - CHRISTMAS SOCIAL
Come "Rock Around Twin Tree Lane" as our annual popular Christmas family social moves to a new street this year. On Friday, December 6, from 6:00 - 9:00 p.m. enjoy the holiday lights while stopping at several houses for many treats, which include festive drinks and snacks, an outdoor movie, pictures with Santa and more. Generously hosted by the Anderson, Barry, Watts Betasso, Brinkley, Brown, Butler, Davis, Dunkin, Parkey, Sieg, Skarbek, Srinivasan, Sze, McCord, Halverson, Hamilton, Matthews, Wedeberg, and Williamson families. Get your tickets before they are sold out.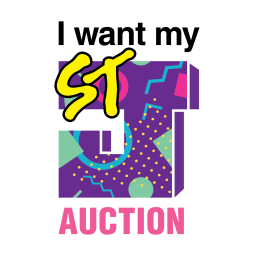 AUCTION 2020: I WANT MY ST. JOHN'S
Alright dudes and dudettes, it's time to make like Huey Lewis and go back in time to the days of hair metal bands, neon spandex and the first time that fanny packs were cool. Put on your coolest leg warmers and most righteous muscle shirts, break out the Aqua Net and join the Parents Association's 2020 Auction as we party all night long (all night!) on Saturday, March 7, at Gilley's South Side Ballroom and celebrate, like, the best decade ever! The auction website goes live on December 2 - get stoked!
JANUARY MOVIE SOCIAL
The PA is excited to announce the Movie Social will be held this year on Monday, January 6. We are asking for 10 hosts to help with their time logistically and support financially to underwrite some of the cost of the event. Please email Sarah Donahue by Friday, November 22 if you would like your name to be placed in a drawing to be selected as one of the hosts. There will be an announcement in a few weeks with details about purchasing tickets and the chosen movie!
HOLIDAYS ARE COMING!
A lot of people in my profession get really persnickety around the holiday season. It seems like we've barely gotten rid of the Halloween candy before we're already singing Christmas carols and planning Valentine's Day dinners (this is the subtle reminder I need to actually make those reservations now!). But the holiday season is upon us whether we're ready or not, and I'd like to think about why it's so special.
This season really shouldn't be special when we think about it. The days are short and it's colder. Very few things grow even in the perpetual near-Summer of Texas. Yet still we think of the holidays as times of warmth and light. Why is that?
This week in chapel, we've been considering the Songs of Isaiah, and we came across a phrase that I think sums up why we are able to see these holiest days the way we do: 'The sun will no more be your light by day; by night you will not need the brightness of the moon. The Lord will be your everlasting light, and your God will be your glory.' (Isaiah 60: 18-19).
The holidays are hard for a lot of people, but I'm glad they fill so many of us with warmth and light. This minor (?) miracle reminds us of the power we have to reflect our hope, our faith, and our charity even against deep darkness. It's a reminder that we can share that hope, and maybe brighten and warm each other's worlds a little more with each passing season. I pray for all our families that the coming celebrations will bring warm and bright memories that only grow stronger with each passing season.
Faithfully,
Fr. Chris+