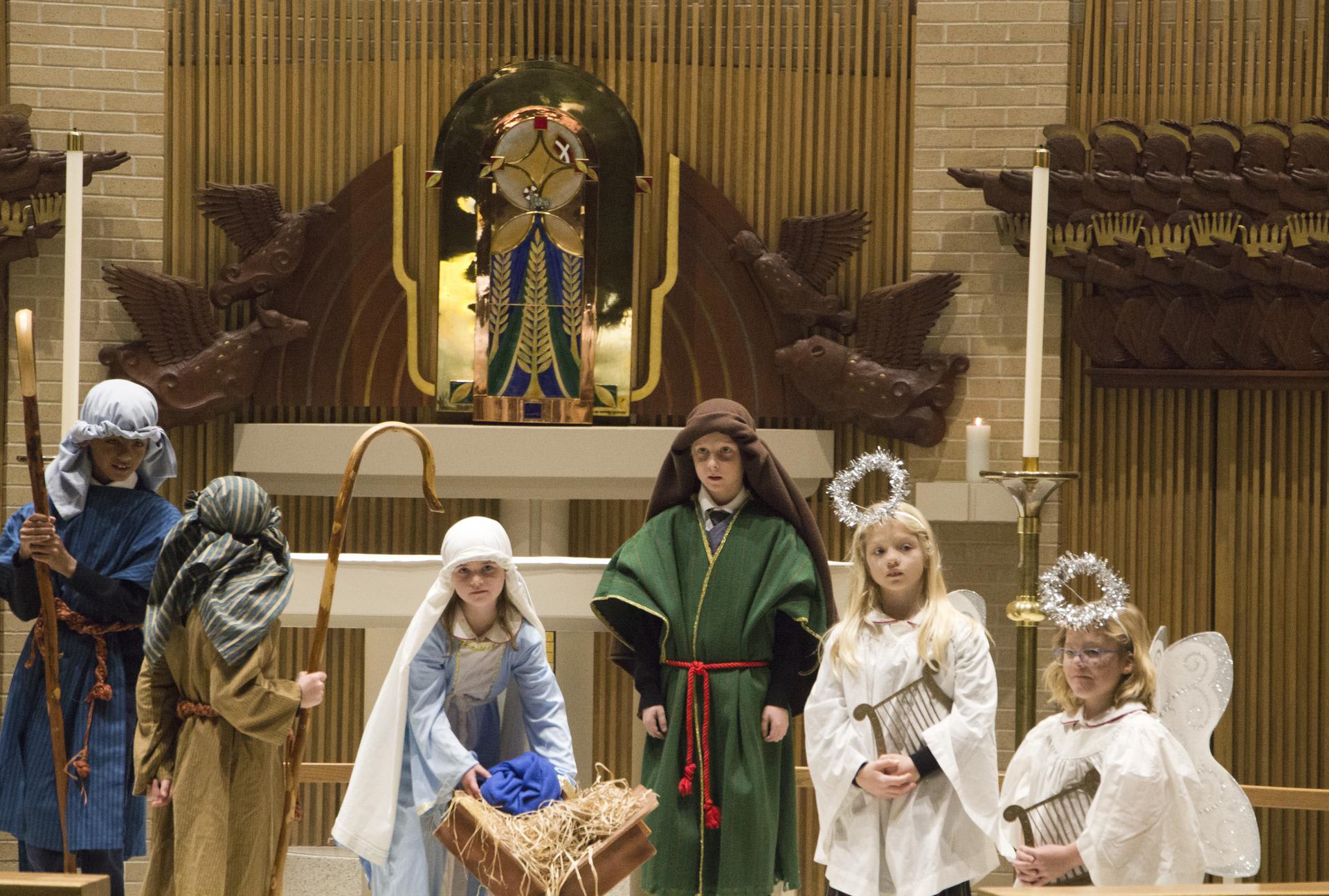 First and Second grade students performing their Christmas pageant.
I'm a new Text block ready for your content.
A NOTE FROM THE HEAD AND RECTOR
Please take a moment to read a letter from our Head of School, Meshea Matthews and Rector, David Houk.
I'm a new Text block ready for your content.
NEWS & NEXT WEEK'S EVENTS
ST. JOHN'S HOLIDAY APPRECIATION FUND
Considering a holiday gift for your child's teacher? In lieu of a personal gift, the Parents Association encourages you to contribute to the St. John's Holiday Appreciation Fund, which is now open. Donations are neither required nor expected, but always appreciated. The fund serves as an inclusive, easy way for parents to show their appreciation and for all faculty to feel parents' gratitude. Donations, which have no monetary limit, received by Friday, December 13, will be divided and hand-delivered before Christmas. You may use the link above or drop a check off at the front desk. When you contribute to the fund, you will receive a printable certificate to include in a Holiday card to your teachers, letting them know about the donation.
MIDDLE SCHOOL CHRISTMAS SWEATERS
Middle School students are permitted to wear Christmas sweaters (regular or ugly) on Tuesday, December 17 as outerwear. All other uniform regulations will still apply that day.
FACULTY & STAFF APPRECIATION BREAKFAST
Please consider contributing a baked good (homemade or purchased) for the faculty and staff appreciation breakfast. The teacher breakfast is Wednesday, December 18. Baked goods can be dropped off in the morning carpool line outside of Parish Hall. Click this link to see food items needed as well as more detailed information.
EARLY DISMISSAL DECEMBER 20
There will be early dismissal on Friday, December 20 for all students. Lower School will dismiss at 11:30 a.m. and Middle School will follow at 12:00 p.m. 
Families who utilize our After School Program are invited to reserve spaces for programming from 12:00 p.m. through our regularly scheduled dismissal of 4:00 p.m. Please complete the required RSVP form by 11:59 p.m. on Thursday, December 19 for any student participating in the After School Program. All students staying at school for the afternoon must bring a sack lunch; there will be no cafeteria service.
AFTER SCHOOL PROGRAM – NEW OPTIONAL CLASSES START JANUARY
As part of the After School Program, we offer a variety of optional after-school classes for an additional fee. Spring classes will begin the week of January 27 unless otherwise noted. Students may attend ASP before or after their optional classes at no additional charge. For class descriptions, dates/times and instructor information, view the ASP page. To enroll your child in the ASP and/or optional classes, print, complete and return the contract to school. Payments can be made by check (checks made payable to SJES) or through ParentsWeb. Contact ASP director Lani Jones with questions.
JANUARY BIRTHDAY AND JULY HALF-BIRTHDAY BLESSINGS + LUNCH MENU
The birthday blessing schedule for pre-k through eighth grade January birthdays and first through eighth grade July half-birthdays is posted on ParentsWeb (School / Resources). You will also find the monthly lunch menu in ParentsWeb (School / Resources), as well as under the Current Families page of the website. See the December menu.
CHRISTMAS BREAK
Christmas break will begin Monday, December 23, and will continue through Monday, January 6. Classes will resume on Tuesday, January 7, at 8:00 a.m. Have a fun and safe Christmas break!
CRUSADER CLUB BASKETBALL CLINIC
Join the coaches from Blade Basketball for a skills clinic over the break! Register now to reserve your spot. This clinic will meet Thursday and Friday, January 2 and 3, in the main gym from 9:00 a.m. - noon. The skills clinic is open to grades 2-8 and participants do not need to be St. John's students. Coaches will break out students by grade and skill level for individualized instruction. Email Sarah Donahue with any questions.
JANUARY MOVIE SOCIAL
Come join your St. John's friends on Monday, January 6 at 11:30 a.m. (doors open at 11 a.m.) for a private St. John's screening of Toy Story 4. Tickets are on sale in the St. John's Spirit Shop. The movie will be shown at the Lake Highlands Alamo Drafthouse and your ticket price includes admission and popcorn. A full menu will be available for lunch. Generously hosted by the Campbell, Davis, Doran, Gonzalez, Gorbatenko, Griffin, Hardin, Henry, Schulz, and Wittneben families.
UNIFORM RESALE
Save the date! Uniform resale will take place on Thursday, January 9 from 2:00 to 5:00 p.m. in Parish Hall. Stock up on gently used school items during Uniform Resale. Uniform donations in good condition may be dropped off in the baskets by the front reception desk. See the flyer for more information. Additionally, the PA needs help with this all-volunteer effort and asks for parents to volunteer for a shift. 
ADVENT CONCERTS & LESSONS AND CAROLS
Thank you to all the members of the St. John's community who attended any of our Lower School Advent concerts and Early Childhood Lessons and Carols. Links to videos of the performances will be included in next week's newsletter.
STOCK MARKET GAME FINAL RESULTS
The 2019 Fall Session of the Stock Market Game finished on Friday, December 6. Out of 119 teams involved in the North Texas division this year, our students performed very well against some experienced sixth, seventh, and eighth grade students throughout North Texas, finishing 5th & 31st overall. The Peppa Trons Team finished in fifth place, having moved up two places on the final day. The Peppa Trons have grown their $100,000 portfolio to a current total of $110,276, which is a return on investment of over 10% in only 10 weeks. This equals a 50% annual return on investment. Congratulations to Ryan Dixson, Cason Clarke, and Patrick Cahalan! The 3 Amigos Team finished in 31st place, growing their $100,000 portfolio to a final total of $104,372, or a 4.37% ROI. If maintained for a year, they would end up with a 22.73% ROI. 
TWIN TREE LANE THANK YOU
Carriage rides, taco truck, Whataburger, hot chocolate, basketball, crafts, and Santa, oh my! Thank you to the Anderson, Barry, Watts Betasso, Brinkley, Brown, Butler, Davis, Dunkin, Parkey, Sieg, Skarbek, Srinivasan, Sze, McCord, Halverson, Hamilton, Matthews, Wedeberg, and Williamson families who put on the most wonderful Christmas block party of the year.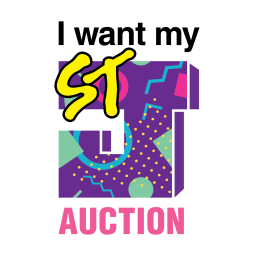 AUCTION 2020: I WANT MY ST. JOHN'S
Have you heard it through the grapevine that our auction website went LIVE? Please join the Parent's Association's 2020 Auction, I WANT MY ST. JOHN'S AUCTION as we party hardy all night long (all night!) on Saturday, March 7 at Gilley's South Side Ballroom to celebrate the most excellent decade ever- the 80's!
You can help us make I WANT MY ST. JOHN'S AUCTION a totally, like, huge success by considering an opportunity for your company or your family to support the event at one of our rad sponsorship levels. Each level is offering GNARLY perks! Sweet dreams are made of nights like these, and we couldn't do it without your support! So please plan to celebrate your glory days with us on March 7. Purchase your tickets and t-shirts now and stay up on all of the latest news on the auction website. 
PARENTS IN PRAYER
Come join a welcoming group of parents as we forge new relationships with each other while encouraging discussions of our faith, hardships, testimonies, and prayer requests. The meetings will be themed based. Please come, the doors are open, all are welcome and we look forward to worship and round table discussion.  We will meet in the Chapel of Our Savior, accessible through the courtyard between Parish Hall and the church, on Tuesday, January 14 at 8:00 a.m. Please contact Emily Evans or Ashley Martin with questions.
BOX TOP WINNERS
Congratulations to Mr. Herod's fifth grade class for collecting 314 box tops! They have earned a free dress day. As a reminder, please check to ensure box tops are not expired before turning them in. Our next box top collection will be on Wednesday, January 15. Thank you for your participation!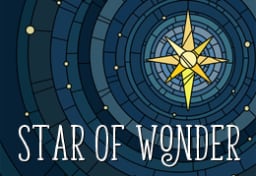 STAR OF WONDER: CHILDREN'S CHRISTMAS PAGEANT & LESSONS AND CAROLS
Celebrate the Christmas Season with St. John's Church. On the morning of Sunday, December 15 at 9:15 a.m., you are invited to our annual Children's Christmas Pageant and Singalong. That afternoon at 5:00 p.m. is the Festival of Nine Lessons and Carols. St. John's Cantate Deo adult choir, supplemented by various instrumentalists and a children's choir, will lead the congregation in the hymns and carols of the season. A preservice recital will begin at 4.30 p.m. featuring Naoko Nakamura, Principal Harpist with the Dallas Winds, performing music of Advent and Christmas. A reception will follow in the Parish Hall.
SANTA IN THE BRANCH
St. John's families are invited to attend Comerica's 6th annual 'Santa in the Branch' community event! This will be held Saturday, December 14, 9:00 a.m. to 1:00 p.m. at Comerica Bank: 6260 E. Mockingbird Lane, Dallas, Texas 75214. Children will share their Christmas wishes with Santa, make ornaments, and enjoy hot chocolate and cookies with Mrs. Claus.  Everyone attending will receive a free picture with the guy in red, and parents are welcome to shop the new holiday market featuring local vendors. A portion of the proceeds will benefit the charity Mommies in Need.