WEEKLY NEWSLETTER                                                  OCTOBER 15, 2018

Tibetan Buddhist monk Geshe Tenzin Phentsok spoke with St. John's students.

THIS WEEK'S NEWS AND EVENTS
iOS 12: PLEASE DO NOT UPDATE
Please do not allow your child to upgrade his or her iPad until you receive an all-clear email from the school. We are still waiting for app developers to adapt their software to changes in the operating system, and we want to be certain that all students will have fully functioning apps.
BOOK FAIR

St. John's Book Fair is here! Please come support our library beginning today, October 15 - Thursday, October 18 (Conference Day will be Wednesday, October 17). Inspire your kids' love of reading with new books, and knock your Christmas shopping out early with something for everyone on your list! Save the date and get all the times and details! Want to volunteer in the library? Visit the SignUpGenius and choose a time.
PASTRIES WITH PARENTS
Mark your calendars for a St. John's favorite: Pastries with Parents will take place Tuesday, October 16 from 7:00 - 8:00 a.m. for all pre-k through first grade students. You can also come to the library to help your pre-k through fourth grade student create their book wish lists. Please sign up here.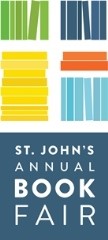 CONFERENCE DAY
Conference Day will be Wednesday, October 17. Please note that fourth through eighth grade students attend the conference with their parents. There will be no classes on Wednesday; however, After School Program staff will provide childcare for children four years old through fourth grade in Owen Gym for the duration of your child's conference. Childcare is available between 7:30 a.m. and 4:30 p.m. (All students must be picked up by 4:30 p.m.) The cost is $5 per child and can be paid by check or cash or billed to your ParentsWeb account. Students may not bring iPads or other electronic devices to the childcare.
Q&A WITH HEAD OF SCHOOL CANDIDATE
The Search Committee has selected four candidates to meet with our community and faculty. The first candidate, Mr. Jay Riven, will be at St. John's on Friday, October 19, 8:15-9:15 am in Clements Hall. After each visit, the community will be invited to share their thoughts about each candidate with the Search Committee through an online survey.
UNDER THE BIG TOP! 2018 CARNIVAL THIS WEEK
Come one, come all! This Saturday, October 20, 2:00 - 6:00 p.m. St. John's annual fall carnival will be a day of family, food, fun and entertainment! Whether you want to walk the tightrope, toss the football through the ring of fire, race the tigers with D1 Sports and Mr. Donavon, or take home your favorite balloon character, we have you covered! Stilt walkers, magicians, balloon makers and more will join the carnival this year! You won't want to miss this Main Stage! Online ticket and wristband sales have closed, but you can purchase admission at the gate on Saturday. All pre-ordered t-shirts and wristbands will be delivered on Tuesday, October 16 via Kidmail.
VOLUNTEER
We need all circus enthusiasts in the ring to make this the Greatest Show on Earth! Please volunteer to work a shift at your class-assigned booth during the carnival. Volunteers are also needed to lend a hand at setup on Friday night and cleanup afterward. Visit the SignUpGenius and choose a shift. Remember, we can't do it without YOUR HELP! We can't wait to see you there!
BAKE, BUY, AND SALE
Do you love to bake? Then break out your best recipes for nut-free, homemade treats and sign up for the annual bake sale to show off your culinary skills. We also accept nut-free items purchased at bakeries or your local grocery store. Baked goods may be dropped off during morning and afternoon carpool on Friday, October 19. Sign up for your favorite treats today!
SPIRIT DAY
Spirit Day is Friday, October 19! Students may wear this year's official Under the Big Top t-shirt or any St. John's blue or gold shirt with jeans, athletic pants or shorts. Pre-ordered t-shirts will be delivered via Kidmail on Tuesday, October 16. Free dress guidelines apply, located on page 43 in the school handbook. If your child chooses not to participate, he or she must wear a regular school uniform.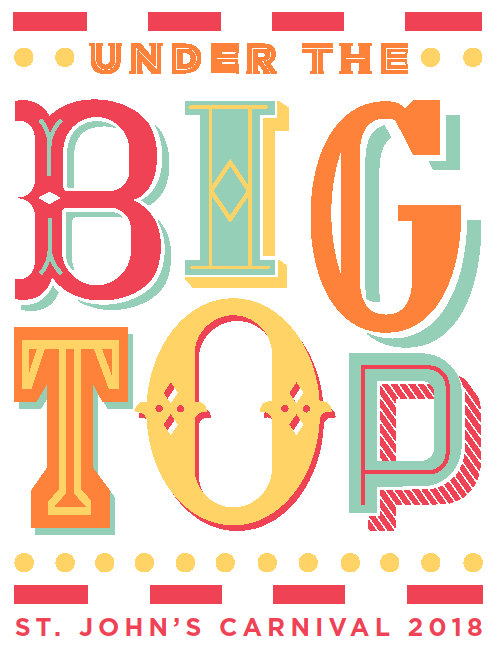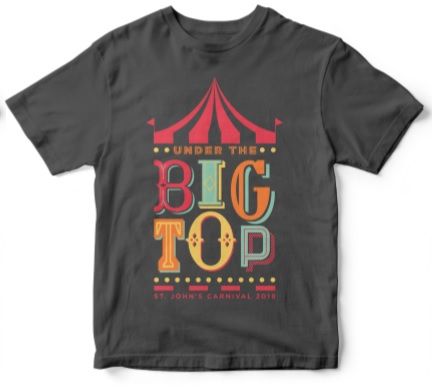 TIP OF THE WEEK
Be sure to check out this week's tip about students' social lives at school and home, focusing on the topics of siblings and screen time.
Q&A WITH HEAD OF SCHOOL CANDIDATE

The Search Committee has selected four candidates to meet with our community and faculty. The second candidate, Dr. Gray Smith, will be on campus Tuesday, October 23, 8:15-9:15 am in Clements Hall to meet with the St. John's community.
PARENT EDUCATION: MINDFUL PARENTING
Please register for our first Parent Education speaker of the year with licensed professional counselor and registered play therapist, Kristin Bemis on Wednesday, October 24 at 8:15 a.m. We are thrilled to have Kristin back due to popular demand. She will discuss adaptive brain-based strategies for managing your child's emotions through communication, limit-setting and choice-giving, along with esteem-building techniques, and tips for parents to carve out some time for reflection and mindfulness. You won't want to miss this valuable presentation! Please R.S.V.P.
EARLY CHILDHOOD OPEN HOUSE
St. John's is excited to host another open house for early childhood Wednesday, October 24, 9:30 - 11:00 a.m. Please invite your friends who are interested in pre-k and kindergarten for their child next fall at St. John's. See open house details and R.S.V.P.
THERAPY DALLAS FALL 2018 PARENTING SERIES

Join Therapy Dallas for a series of 3 coordinated presentations offering insight and strategies for thoughtfully navigating your child's experience during ages 5-12. Sessions will be held Tuesday, October 16, Tuesday, October 30, and Tuesday, November 13. Presentations in this series will be hosted by St. Monica School in Dallas and given by Kristen M. Ohlenforst, Ph.D. Seating is limited; registration is per individual. See the registration details.
ST. JOHN'S CHURCH ANNUAL CHILI COOK-OFF AND TRUNK OR TREAT
Family, friends and neighbors are invited to St. John's Church Annual Chili Cook-Off on Saturday, October 27 at noon in Parish Hall. Taste delicious chili from classic Texas Red to vegetarian varieties and cast your vote for People's Choice. For the kids, this is a great opportunity to get another use out of their Halloween costume and score some candy at our Trunk or Treat. To enter your prize-winning chili or to volunteer to decorate a trunk please contact Michelle Reed.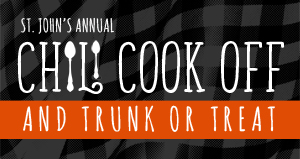 LOWER SCHOOL HALLOWEEN GUIDELINES
This year's Halloween celebrations will take place Wednesday, October 31. We invite parents to gather outside in the Lower School carpool area shortly before 1:00 p.m. if they would like to view the parade. Because of space limitations, only the designated Halloween party volunteers will be present for the classroom parties. Get all the Halloween details for Lower School.
MIDDLE SCHOOL HALLOWEEN GUIDELINES
Student Council is sponsoring a Middle School Halloween costume fundraiser. StuCo reps will sell wristbands for $5 during Middle School lunches the week before Halloween. Middle School students who purchase a wristband may wear a Halloween costume to classes Wednesday, October 31. Costumes must follow free-dress guidelines on page 43 of the school handbook. Also, no masks, makeup, weapons, inflatable costumes, or costumes considered inappropriate for Lower School students to see.
TIBETAN MONKS VISIT ST. JOHN'S
Sixth and Seventh graders enjoyed the opportunity to learn from the leader of the Tibetan Buddhist Monks who were sponsored by the Crow Asian Art Museum to visit Dallas last week. Geshe Tenzin Phentsok has been a Buddhist monk since age six. Students were enthralled to learn about the history of the Dalai Lama and the geopolitical strife between China and Tibet. Our modern students marveled over the fact that the monks memorize the text of every page of each book that is used for a monk's education. Geshe Tenzin Phentsok also explained the purpose of the mandala, a gorgeous artistic representation of the impermanence of life that the monks created at the Crow Museum. St. John's wishes to thank Amy Hofland and the Crow Asian Art Museum for this wonderful opportunity for our students.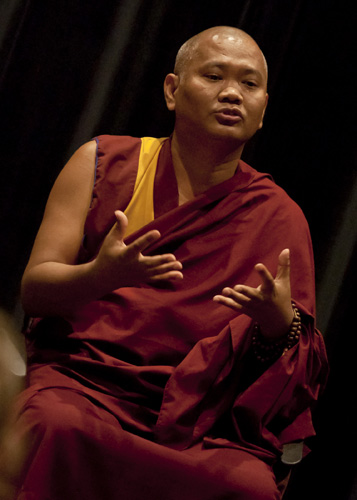 SIXTH GRADE VISITS BONTON FARMS

On October 9 sixth graders braved a rainy day to serve Bonton Farms at the Dallas Farmers' Market. Bonton Farms is a non-profit urban farm that serves the people living in the Bonton neighborhood, which is classified as a food desert. St. John's ongoing service relationship with Bonton Farms helps to provide local citizens with fresh, high-quality foods. The class was unable to visit the farm itself due to the weather, but they were still able to assist Patrick Wright in planting the garden at the DFM. Sixth graders will work at the farm several times during the school year.
BUDDY DAY
A part of the social-emotional learning curriculum at St. John's is the understanding, and use of, respect to create a kind and peaceful community. On Thursday, big and little buddies worked together to brainstorm ways to show respect. Buddies posted sticky notes to share ways to show respect to adults, classmates, friends, and siblings. As always, the very best part of Buddy Day is the chance to spend quality time with one another.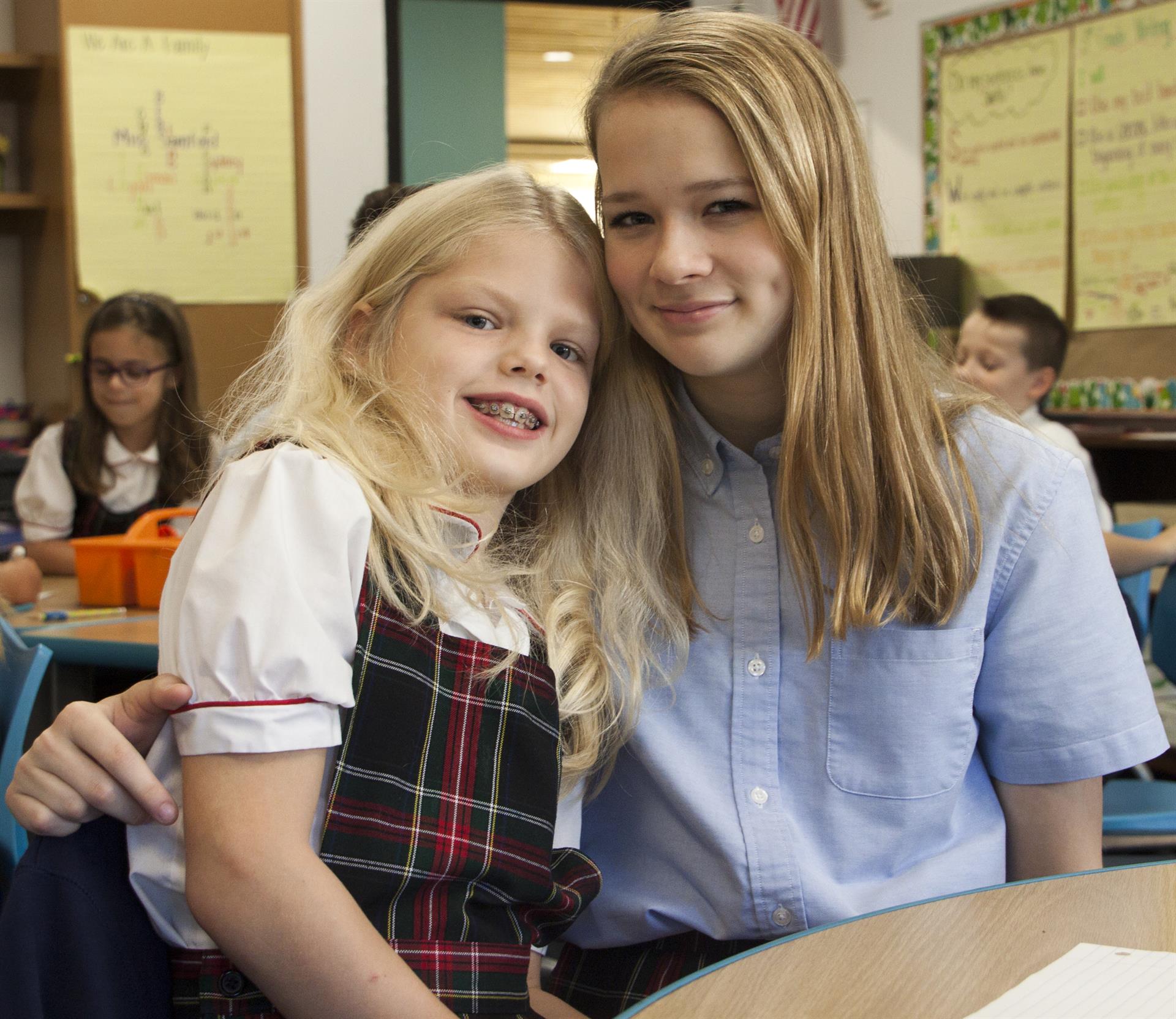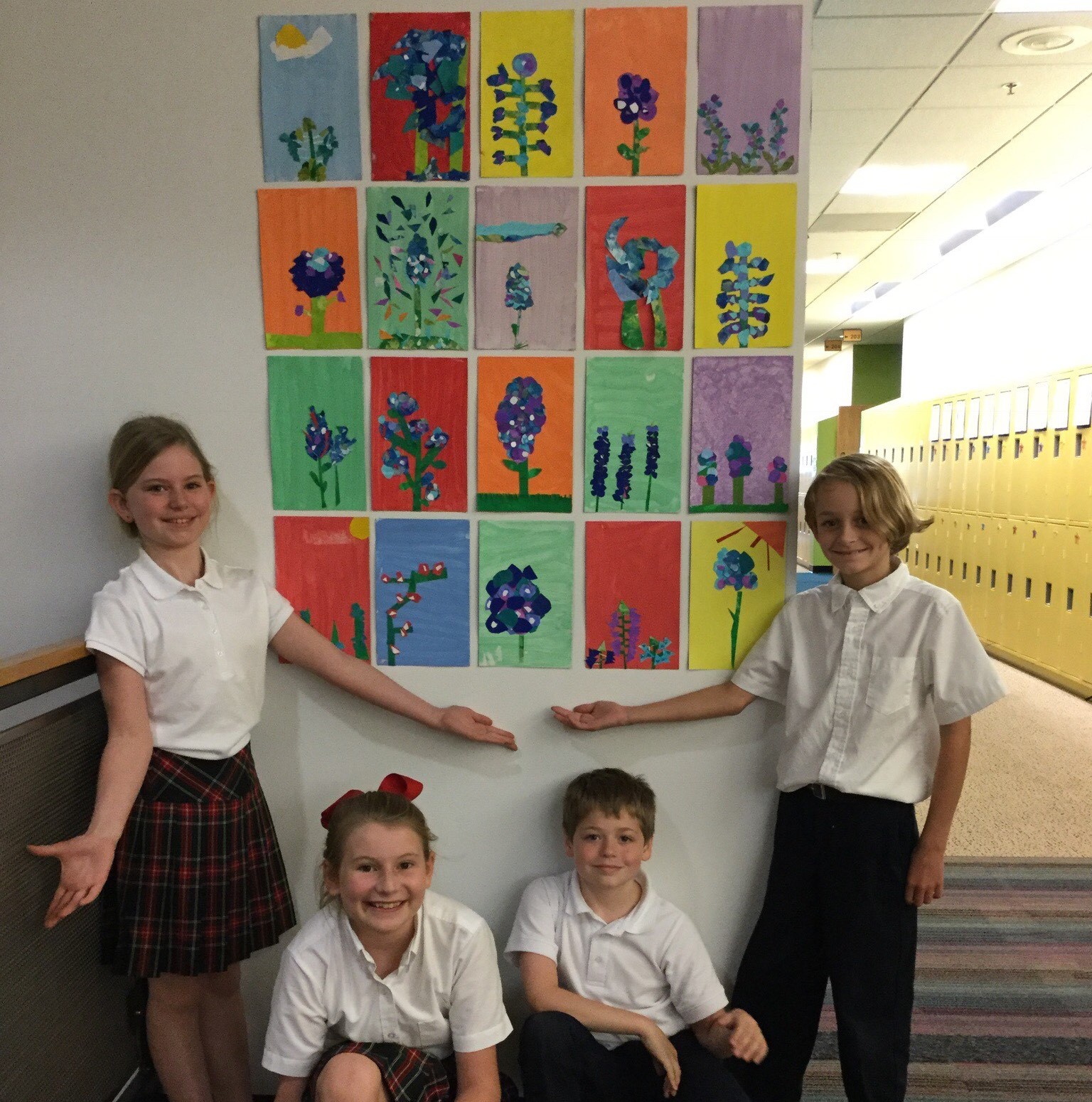 ART INSPIRED BY TEXAS
During the first unit of Texas History, "A Land Called Texas," Ms. Fields' students were introduced to the work of Texas artist Julian Onderdonk. With inspiration from the artist, each student created a mosaic depicting bluebonnets using pieces of cut and torn painted paper. The wonderful creations are on display in the 4th grade hallway across from Ms. Fields' room.
PA NOMINATIONS COMMITTEE
The Parents Association is starting the nominations process for the 2019-20 school year! We are currently forming the nominating committee, which is the committee that helps identify volunteers to serve on the PA Council each year. Consider nominating one fellow parent (or self-nominate) from Lower School and Middle School to serve on the nominations committee. (Nominees will be contacted to confirm they have time and would like to serve if elected.) Please e-mail Melissa Eakes with your nominees' names by Thursday, November 1. Voting for the nominations committee will take place at our next PA meeting on Tuesday, November 6.
CHAPLAIN'S CORNER
If you attended the Blessing of the Animals at St. John's church two Saturdays ago, you know that early October is not just a time when the weather turns cooler – it's when the Church celebrates the legacy and sanctity of Francis of Assisi. Francis is our Saint of the Month, and we're hearing about him in chapel this week. But Francis is not at all the kind of person we would expect to become a saint: he grows up wealthy but making poor choices, and he is passionate about music, poetry, and fancy clothing. He has nothing about him of the mystic that later ages would celebrate. He is a Christian in name, but it takes an experience with the risen Jesus Christ for him to realize that identity means more than just what family or religion he belongs to. It means following a real person, a crucified and resurrected Jesus, who will take him places he never expected to go. And along the way Francis gives everything, even the clothes on his back, to serve others in the name of Jesus. We can be inspired the same way if we strive to know Christ personally.
In Early Childhood Chapel this week we begin the stories of the kings and queens of Israel with stories about David and Solomon. These heroes help us learn that following God brings His blessings.

Parents, this is a good week to talk with your children about the talents and gifts that they have. Help them make a list of the activities they are good at. Not only is this good for self-esteem, but it also connects with our story of St. Francis. The same love of beauty, talent for poetry, and instinct for bravery that animated Francis as a young man became the driving forces of his mission work. God invests His treasures in us, and each talent has a purpose and points out a way to serve others.
St. John's Episcopal School is dedicated to a program of academic excellence designed to train
the mind, strengthen the character and enrich the spirit of each student in a Christian environment.
St. John's Episcopal School | 214-328-9131
stjohnsschool.org