WEEKLY NEWSLETTER                                                  OCTOBER 9, 2018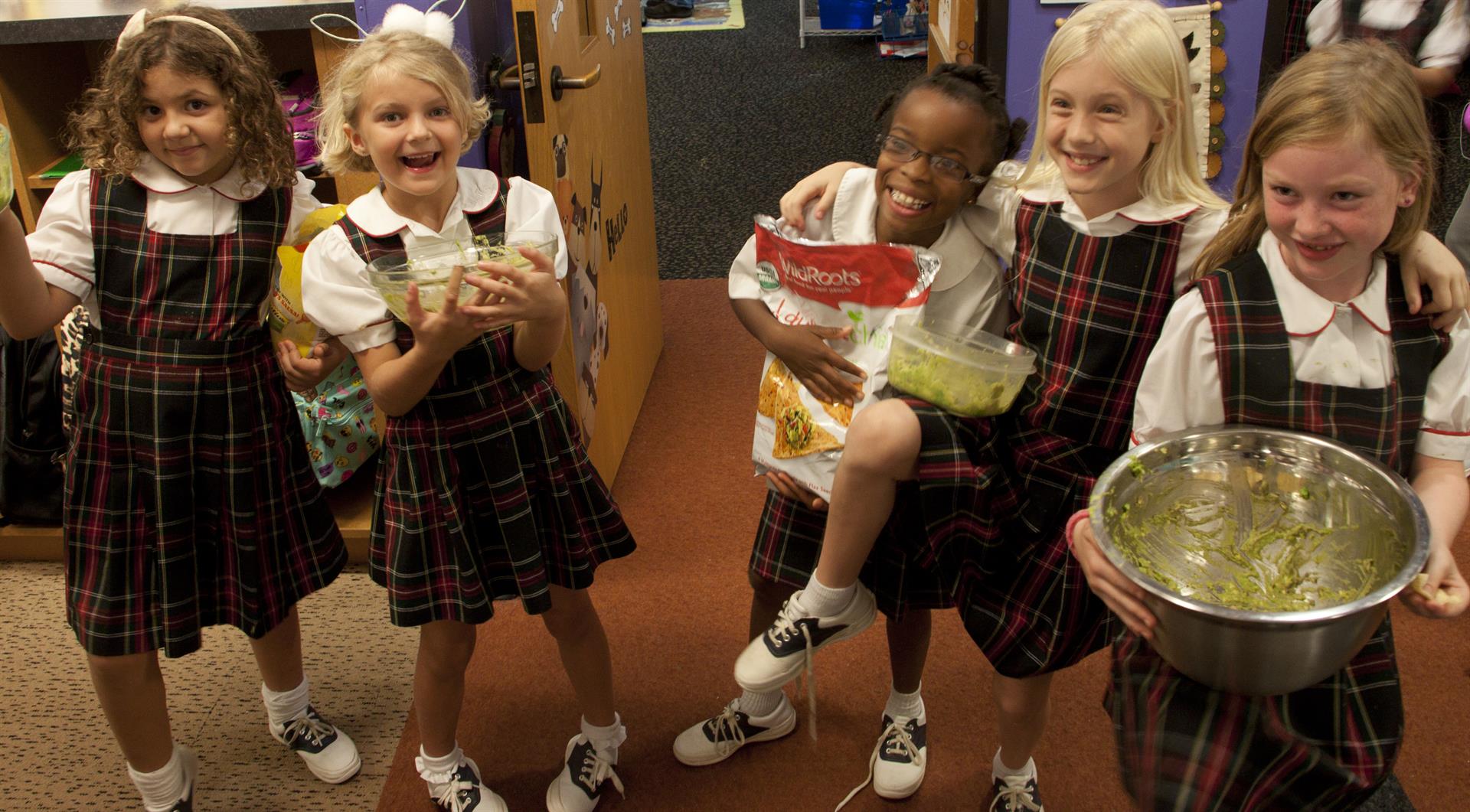 Second graders show off their homemade guacamole.

THIS WEEK'S NEWS AND EVENTS
iOS 12: PLEASE DO NOT UPDATE
Please do not allow your child to upgrade his or her iPad until you receive an all-clear email from the school. We are still waiting for app developers to adapt their software to changes in the operating system, and we want to be certain that all students will have fully functioning apps.
MIDDLE SCHOOL ADMISSION COFFEE
The first admission coffee event for prospective middle school families is on Wednesday, October 10 at 9:30 a.m. Please share with any families that are evaluating middle school options.
BUMP, SET, SPIKE... IT'S PIZZA NIGHT
Join the eighth grade class for a night of pizza and school spirit on Thursday, October 11. The MAL volleyball team will take on Calvary Lutheran School at 4:30 p.m., and the TAPS team will play Inspired Vision Academy at 5:30 p.m. Pizza and drinks will be for sale from 5:00 to 7:00 p.m. on the patio outside the gymnasium. All donations will go toward the eighth grade class gift. Please make sure children who are attending the games are accompanied by an adult.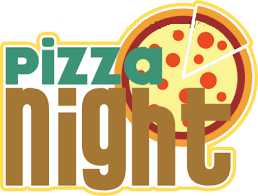 EPISCOPAL SCHOOLS SUNDAY
Join us in the church for this annual celebration on Sunday, October 14, 10:30 a.m. Hear from teachers who advance the spiritual and educational mission of the school, along with student readers and singers. A reception will follow the service in Parish Hall.

Second through fourth grade parents: If your child is performing during the service, students will need to be in dress uniform and ready for choir warm-up in the music room at 10:00 a.m. on Sunday. The service will begin in the sanctuary at 10:30 a.m. For more information, contact lower school music teacher Megan Clowe-Nasser.
SIBLING ADMISSION FOR 2019-20
If your child has a sibling who will apply for admission to St. John's for the 2019-20 school year, please contact the admission office.
OCTOBER BIRTHDAY BLESSINGS + LUNCH MENU
The birthday blessing schedule is posted on ParentsWeb (School / Resources). You will also find the monthly lunch menu in ParentsWeb (School / Resources), as well as under the Current Families page of the website. See the October menu.
TIP OF THE WEEK
Be sure to check out this week's tip about books that deal with students' social lives at school, focusing on the topics of friendship and fitting in.
BOOK FAIR

St. John's Book Fair is around the corner! Please come support our library Monday, October 15 - Thursday, October 18 (Conference Day will be Wednesday, October 17). Inspire your kids' love of reading with new books, and knock your Christmas shopping out early with something for everyone on your list! Save the date and get all the times and details! Want to volunteer in the library? Visit the SignUpGenius and choose a time. You can also come to the library to help your pre-k through fourth grade student create their book wish lists. Please sign up here.
PASTRIES WITH PARENTS
Mark your calendars for a St. John's favorite: Pastries with Parents will take place Tuesday, October 16 from 7:00 - 8:00 a.m. for all pre-k through first grade students.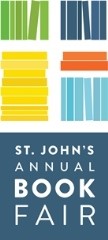 CONFERENCE DAY
Conference Day will be Wednesday, October 17. Please note that fourth through eighth grade students attend the conference with their parents. There will be no classes on Conference Day; however, After School Program staff will provide childcare for children four years old through fourth grade in Owen Gym for the duration of your child's conference. Childcare is available between 7:30 a.m. and 4:30 p.m. (All students must be picked up by 4:30 p.m.) The cost is $5 per child and can be paid by check or cash or billed to your ParentsWeb account. Students may not bring iPads or other electronic devices to the childcare.

CARNIVAL SPIRIT DAY
Spirit Day is Friday, October 19. Students may wear this year's official carnival T-shirt (or any St. John's or blue or gold shirt) with jeans, athletic pants or shorts. Free dress guidelines apply, located on page 43 in the school handbook. If your child chooses not to participate, he or she must wear a regular school uniform.
UNDER THE BIG TOP! 2018 CARNIVAL
Join us Under the Big Top on Saturday, October 20, 2:00 - 6:00 p.m. Purchase your wristbands and tickets now. We need all circus enthusiasts in the ring to make this the Greatest Show on Earth! Please volunteer to work a shift at your class-assigned booth during the carnival. Volunteers are also needed to lend a hand at setup on Friday night and cleanup afterward. See the SignUpGenius and choose a shift.
PARENT EDUCATION: MINDFUL PARENTING
Please save the date for our first Parent Education speaker of the year with licensed professional counselor and registered play therapist, Kristin Bemis on Wednesday, October 24 at 8:15 a.m. We are thrilled to have Kristin back due to popular demand. She will discuss adaptive brain-based strategies for managing your child's emotions through communication, limit-setting and choice-giving, along with esteem-building techniques, and tips for parents to carve out some time for reflection and mindfulness. You won't want to miss this valuable presentation! Please R.S.V.P.
GRANDPARENTS AND SPECIAL FRIENDS DAY
St. John's will celebrate Grandparents and Special Friends Day on Friday, November 16. Invitations will be mailed mid-October.
PRE-K STATE FAIR TASTING
The pre-k students celebrated State Fair Day by dressing up as the state fair icon himself, Big Tex. They then exchanged tickets for corny dogs and cotton candy for lunch, along with apples and popcorn. The students and parents who helped out all had a fun time.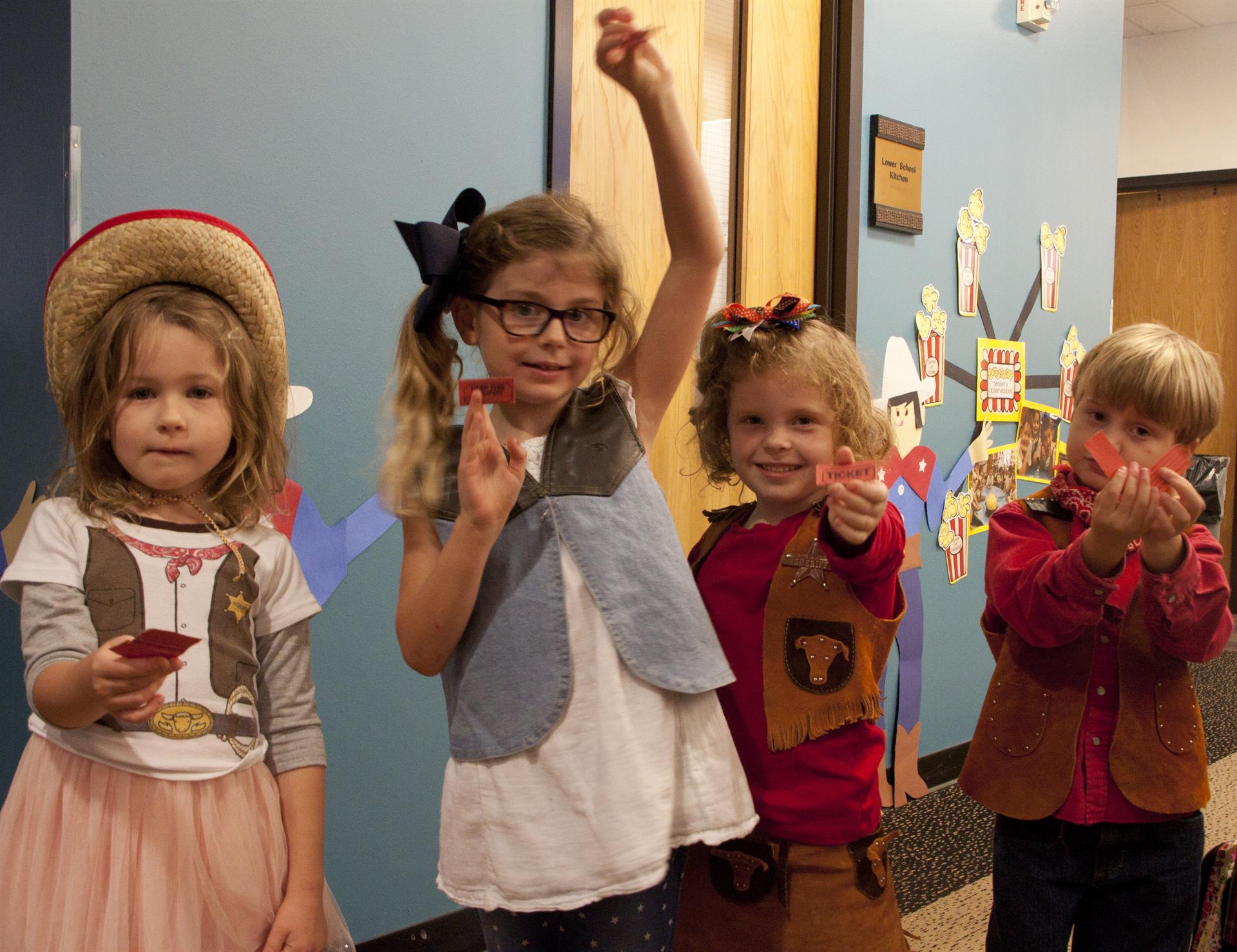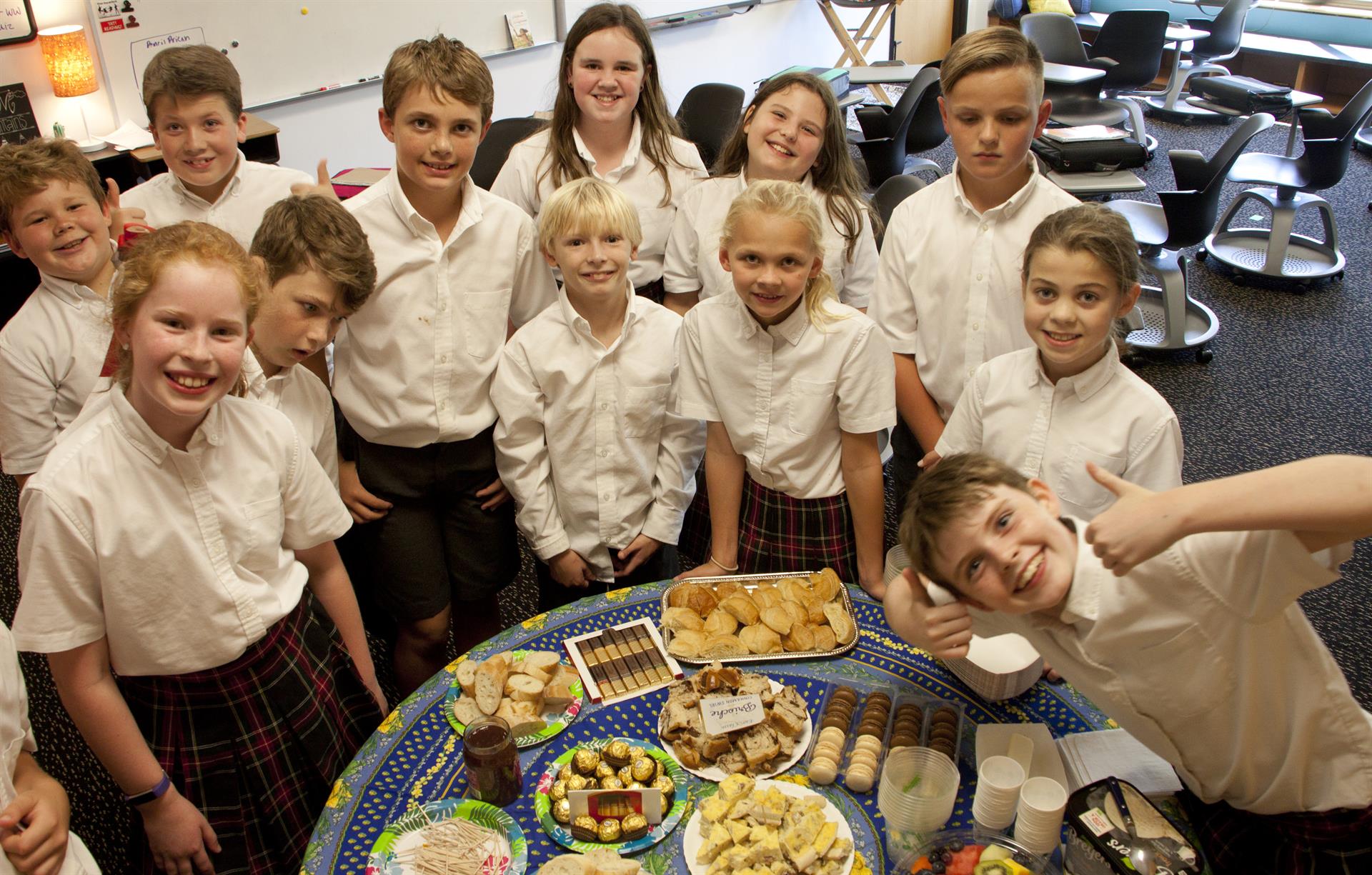 FRENCH CUISINE
The fifth grade French class dove into the flavor of France and enjoyed some culinary treats. Baguettes, croissants, and Orangina were all available for students to sample. To the disappointment of some and the relief of most, escargot was not on the menu.
GUACAMOLE PARTY
Second graders and their families enjoyed a festive afternoon at the annual guacamole party. Each family prepared their favorite recipe to share with each other and the St. John's community. The party serves as a way to collect avocado seeds for a yearlong project studying the life cycle of a plant. Each student will plant his or her own avocado pit, document the changes of the life cycle, and learn how to care for a plant. They measure the growth in inches and centimeters and take photos throughout the year to add in their personal "Avocado Book" on an app called Book Creator. At the end of the year, the students take their plants home.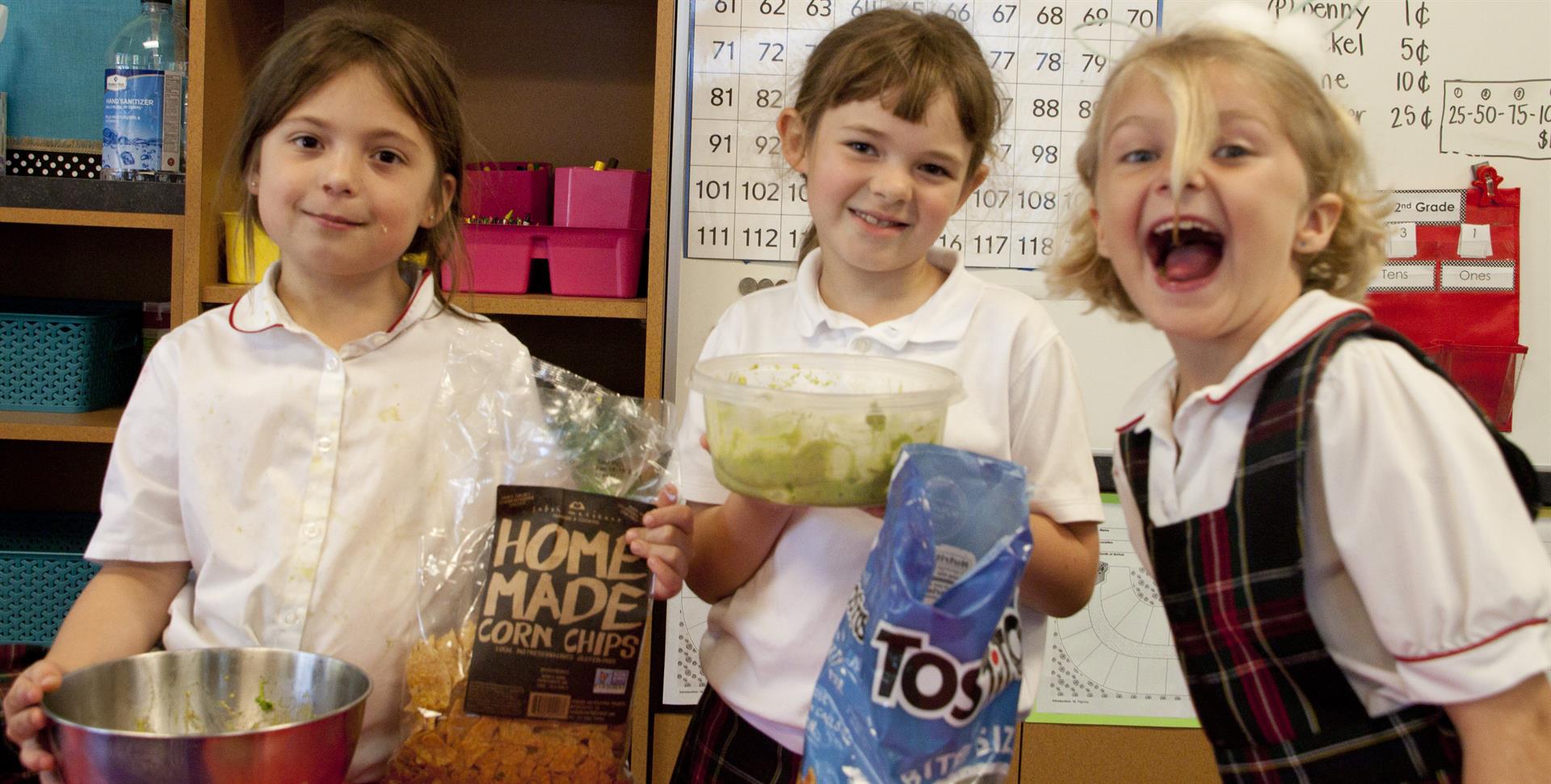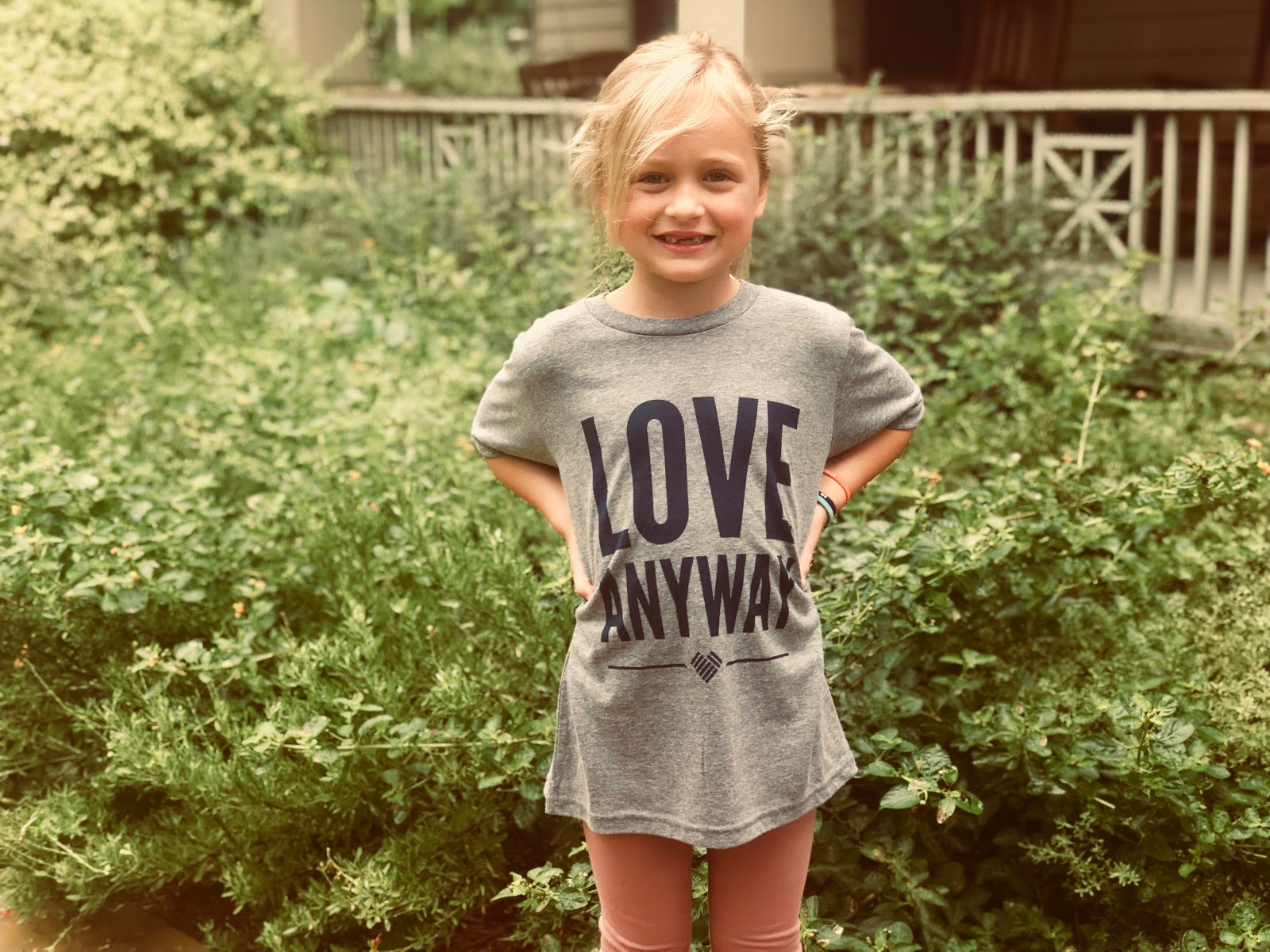 FIRST GRADE PHILANTHROPIST
We are very proud of the philanthropic efforts of St. John's first grader Ramsey Post. For her birthday, in lieu of presents, she requested that her friends and family donate to the Preemptive Love Coalition, an organization that provides relief and job opportunities to refugees in Iraq and Syria. Read more about Ramsey and the Preemptive Love Coalition.
THIRD GRADERS SUPPORT STUDENT COUNCIL'S HURRICANE RELIEF EFFORTS
Off campus, a group of third graders hosted a lemonade and cookie stand in support of StuCo's Hurricane Florence Relief Efforts. They raised $130, which was matched and doubled by one of their parent's employer. Together, they donated almost $400 to StuCo's initiative which ended on October 5.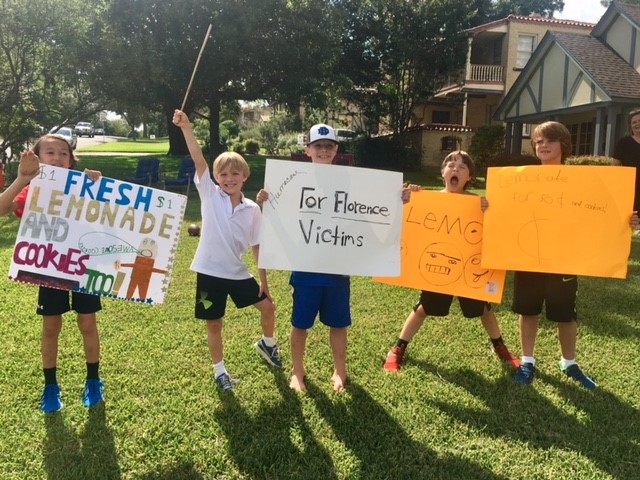 OCTOBER READING CHALLENGE
From Monday, October 1 to Friday, October 26, middle school students have the opportunity to participate in a Student Council sponsored reading challenge. The advisory that averages the most pages read per student will win a pizza party paid for by StuCo. Students have been given a reading log and must have a parent or guardian sign for their pages.
BOX TOP WINNERS
Congratulations to Mrs. Crouses's fourth grade class for collecting 759 Box Tops and earning a free dress day. 


PA NOMINATIONS COMMITTEE
The Parents Association is starting the nominations process for the 2019-20 school year! We are currently forming the nominating committee, which is the committee that helps identify volunteers to serve on the PA Council each year. Consider nominating one fellow parent (or self-nominate) from Lower School and Middle School to serve on the nominations committee. (Nominees will be contacted to confirm they have time and would like to serve if elected.) Please e-mail Melissa Eakes with your nominees' names by November 1. Voting for the nominations committee will take place at our next PA meeting on November 6.
CHAPLAIN'S CORNER
The history of ancient Egypt usually begins with the first pharaoh, Menes, who united two countries into one and created Egypt as we know it. (Parents of sixth graders, ask your children about this: they studied it last week!) To symbolize the unity of his new realm, Menes decided to wear both the crowns of his two countries at the same time, and the famous double crown of Egypt was born.
This week in chapel we will learn our new Hymn of the Month: "Crown Him with Many Crowns." The image of one person wearing more than one crown may seem strange, even comical. But the central image of the hymn is essentially the same as that which Pharaoh Menes intended with his double crown: to symbolize the unity of all authority, right, and power in one person. For us it is the crucified, risen, and exalted Jesus Christ. When our lives are full of stress or difficulty, this hymn reminds us that Christ still rules and that God is in control.
In Early Childhood Chapel this week, we will hear two stories of people who did special things for God. Samson honored God with his great strength, and Ruth honored God with her love and kindness. Both have become heroes of the faith.
St. John's Episcopal School is dedicated to a program of academic excellence designed to train
the mind, strengthen the character and enrich the spirit of each student in a Christian environment.
St. John's Episcopal School | 214-328-9131
stjohnsschool.org