WEEKLY NEWSLETTER                                                  SEPTEMBER 10, 2018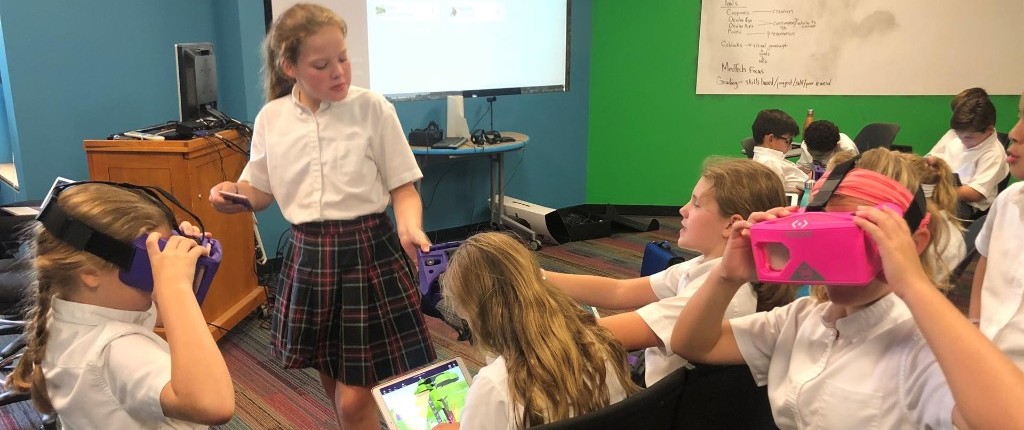 Students explore augmented reality in the computer lab.
THIS WEEK'S NEWS AND EVENTS
SCOUTING OPPORTUNITIES
Cub Scouts and Girl Scouts representatives will be on campus next Tuesday, September 11, to talk with first grade students about scouting opportunities. Boy Scouts District Executive Giovanni Angon will meet with boys, and Girl Scouts recruiter Emily Krizan-Lopez will meet with girls. Parent information sessions will be Tuesday, September 11 at 6:30 p.m.; Boys Scouts in the cafeteria and Girl Scouts in Room 212. All St. John's parents are welcome to attend to learn more. View the Pack 55 website or the Girl Scouts of Northeast Texas website for more information.
PARENT CONFERENCE SIGN-UPS
This year St. John's will be using pickAtime as our parent-teacher conference sign up tool, allowing parents to manage all conference sign-ups from one unified page. Online sign-ups will open on Wednesday, September 12 at noon. Please see the email sent this afternoon for more information.
GRANT HALLIBURTON FOUNDATION CONFERENCE
This educational conference for people who live or work with teens will address issues that impact young people's lives and what you can do to help. The schedule features four keynote speakers and three TED-style talks by leading mental health experts. It will be held Wednesday, September 12, 8:00 a.m. - 3:30 p.m. at the Plano Event Center.
LAST CALL FOR SPIRIT GEAR
Spirit Shop Pre-Orders will close this Friday, September 14 at 10:00 p.m. Don't miss your chance to wear the latest and greatest St. John's gear! Orders will be delivered via kidmail by mid-October. Order now.
ST. JOHN'S EPISCOPAL CHURCH CHILDREN'S CHOIR
The church's Jubilate choir will begin rehearsals starting Sunday, September 16 for any child in kindergarten through sixth grade who would like to participate. Contact organist-choirmaster Benjamin Kolodziej for more information.
CONFIRMATION
One Faith, My Faith – A confirmation preparation course is being offered this year for youth sixth grade and up. Contact Fr. Andy Johnson (the primary instructor) to register. The class will begin Sunday, September 16 at 9:00 a.m.
COMING UP
VISION AND HEARING SCREENINGS
Students in grades Pre-k, Kinder, First, Third, Fifth, and Seventh along with students not in those grades who are new to St. John's will have vision and hearing screenings Monday, September 17 and Tuesday, September 18. Please note that these are only screenings and do not determine if there is a vision or hearing problem, but rather a need for a closer look by a medical professional. You will be notified of results only if further evaluation is needed. Contact the school nurse, Amy Johns, with questions.

NORTH TEXAS GIVING DAY
Once again, St. John's will participate in North Texas Giving Day. Annual Fund gifts made on Thursday, September 20 between 6:00 a.m. and midnight will receive bonus dollars through the Communities Foundation of Texas. New this year, families may schedule their donations in advance beginning Monday, September 10 at the North Texas Giving Day website. Please mark your calendar and stay tuned for details!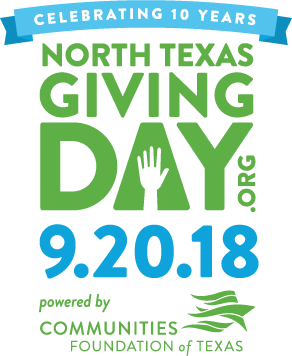 PICTURE DAY
Individual and group school photos will be taken on Wednesday, October 3. All students must be in full dress uniform. (sweaters or blazers with the new school patch) An update on the patch will be coming soon. Online order forms for photos will be distributed to parents approximately 10 days prior to the October 3rd photo day. Photo retakes for individual photos only will be held on Tuesday, November 6.
EPISCOPAL SCHOOLS SUNDAY 
Join us in the church for this annual celebration Sunday, October 14, 10:30 a.m. Hear from teachers who advance the spiritual and educational mission of the school, along with student readers and the second through fourth grades choir under the direction of Megan Clowe-Nasser. (See below in Student News if your child is in second through fourth grade.) A reception will follow in Parish Hall.
ALUMNI VISIT
The faculty and staff of St. John's were visited by accomplished alum during in-service before the start of the year. Doctor Robert Tunks, a pediatric cardiologist, came to speak about the impact that St. John's has had on his life. During his address, Dr. Tunks related the ways in which St. John's inspired a love of learning within him that continues to this day. Dr. Tunks works at Penn State Hershey Children's Heart Group in Hershey, Pennsylvania. He sees children of all ages and has an interest in the advancement of non-invasive imaging techniques to help care for patients with heart disease.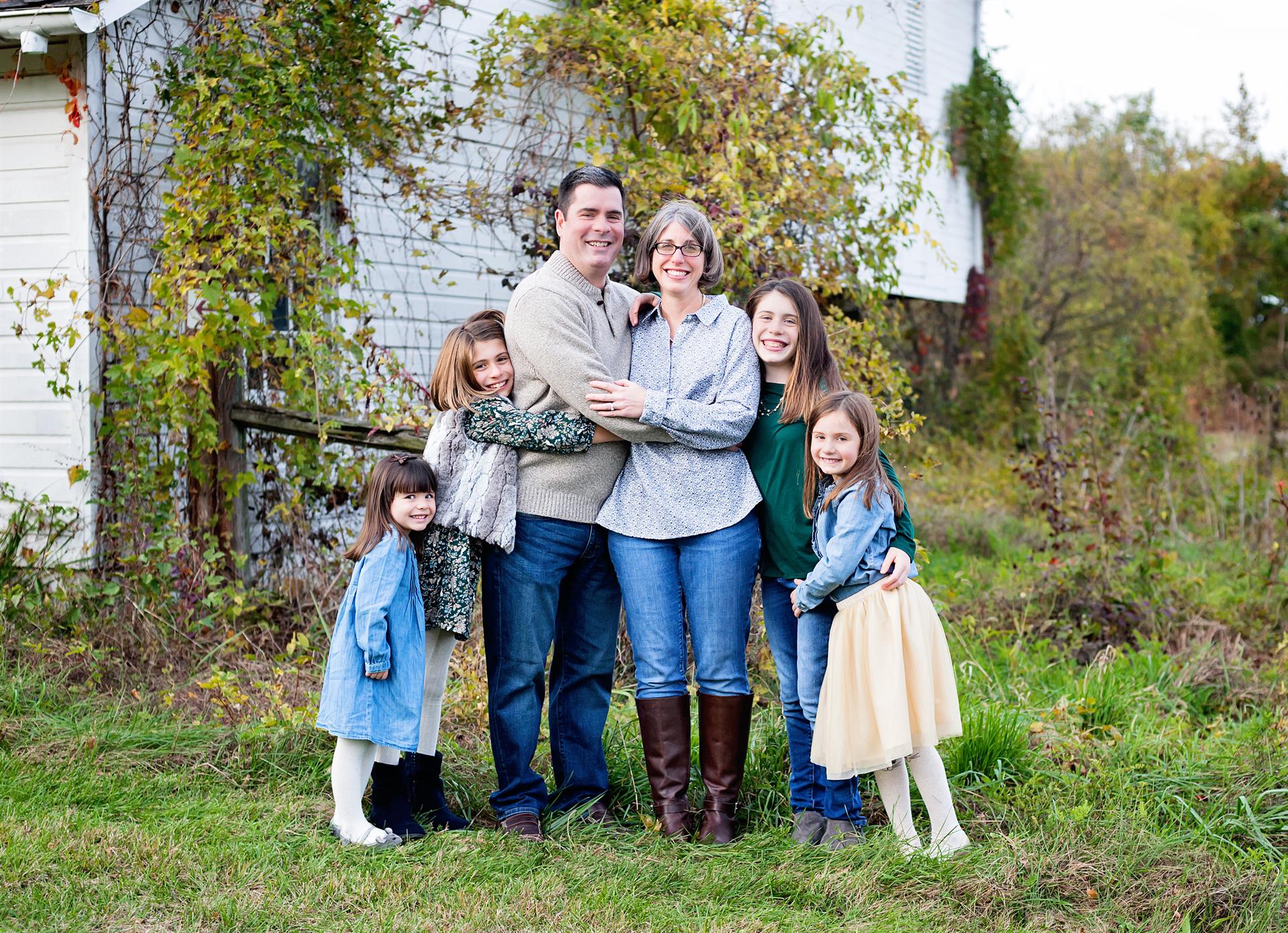 MODEL UN
Sixth grade social studies teacher Clay Buckley invites students in grades four through eighth to participate in a Model United Nations group. Model UN is an educational program that simulates the work of United Nations ambassadors and offers students the opportunity to practice diplomatic, critical thinking, research, writing, public speaking, teamwork and leadership skills. The groups are parent-sponsored and is in need of two parent volunteers to support the fourth grade program this year. If you are interested in being an advisor for the 4th grade Model UN, or if your child would like to participate, please contact Clay Buckley.
RECRUITING STUDENTS FOR EPISCOPAL SCHOOLS SUNDAY
Upcoming choral singing opportunity for all second, third, and fourth grade students! Episcopal Schools Sunday at St. John's Church happens Sunday, October 14. We will meet in the LS Music Room for warm-up at 10:00 a.m., and sing an anthem we've learned in music class during the 10:30 a.m. worship service in the Church. Please mark your calendars for this special once-a-year Sunday!
BUDDY DAY
Our first buddy day was a huge success! Students loved being paired with and getting to meet their buddies. They also had a lot of fun moving around the room to measure objects and learning more about each other through answering "ice breaker" questions. Little buddies took home the St. John's rulers as a keepsake. For more pictures, go to our facebook page.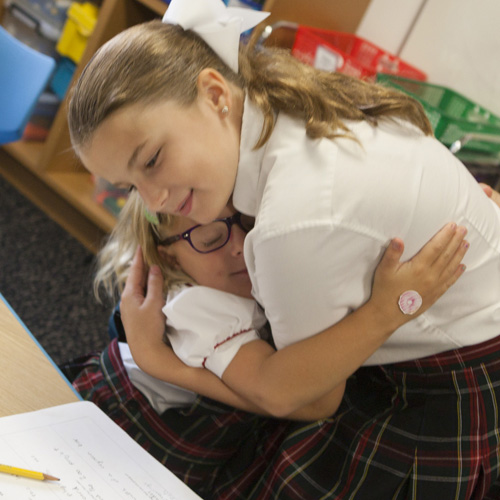 PARENT ORGANIZATIONS
BOX TOP WINNER
Congratulations to Ms. Samford's third grade class for collecting 365 Box Tops. They have earned a Free Dress Day. Thank you to all of the classrooms who participated!

CRUSADER CLUB CORNHOLE TOURNAMENT
Join the Crusader Thursday, September 20 from 7:00 to 10:00 p.m. at the Oak Highlands Brewery, 10484 Brockwood Rd. Tickets are $50 per person which includes dinner from Mi Cocina, tap beer, and entry to play in the cornhole tournament. You must purchase a ticket in advance to attend, buy your ticket now.

CARNIVAL 2018: UNDER THE BIG TOP
Calling all circus enthusiasts! Save the date for Saturday, October 20 from 2:00 to 6:00 p.m. for a fun-filled day of games, inflatables, prizes and FUN! Keep an eye out for a special email this week to buy your tickets to the show!
CHAPLAIN'S CORNER
Our theme for the entire chapel year is "Testify!" Our students will hear this word over and over, and they will learn that it means having the courage publically to say what you believe. In a legal context, a witness must testify "the truth, the whole truth, and nothing but the truth." As scholars, we want St. John's students to be able to speak their minds in public and communicate what they have learned effectively. But even more, we hope they learn the strong character to speak the truth even when it's hard. In Christianity, the word "Testify!" has special honor: Jesus commissioned his disciples to go into all the world and bear witness, or testify, to God's love, shown through Jesus' death and resurrection. Christians throughout the centuries have considered it a special privilege to testify in public worship about what Christ has done for them.
In chapel, we will be learning two ways to "Testify!" – through music and through the life stories of saints. Saints and Songs will teach us what it means to tell the world about God's goodness. Each month, we will learn a hymn of the month and a saint of the month, taking significant time in chapel to talk about these saints and songs, and to connect their messages to the witness of Holy Scripture, so that their stories can speak to us in meaningful ways. And we'll be challenged to let our own lives, words, and decisions similarly become a witness to God's goodness for all the world to see.
This week in chapel, we'll learn our first Hymn of the Month.  It is the classic song of deliverance, "O God, our Hope in Ages Past". This hymn has taken on special meaning for Americans during times of war and national tragedy, and its broad sweep through both the past and the future means it is still often sung at funerals. But there is much more to the witness of this classic text and its powerful tune. Mr. Benjamin Kolodziej, our chapel organist and a fine scholar in his own right, will be teaching us about the hymn's author and its history, and we will learn to sing it as a prayer for God's saving help. Our readings in chapel will reflect these same themes all week. God is our Help, our Hope, our Shelter, and our Home – no matter what trouble we find ourselves in, God is near.  
In Early Childhood chapel this week we will be reading stories of how God created the world and the first people. These foundational stories lay the groundwork for all of the stories that follow.
Parents, how can you "testify"? Have your children heard your own story of faith, and why you've made the decisions you've made? Knowing our parents' stories can help us anchor our own identities and remind us that we are not alone, but stand in the community of those who come before us. This is a good week to start a conversation with your children about your journey of faith and how it affects their lives today.
St. John's Episcopal School is dedicated to a program of academic excellence designed to train
the mind, strengthen the character and enrich the spirit of each student in a Christian environment.
St. John's Episcopal School | 214-328-9131
stjohnsschool.org