WEEKLY NEWSLETTER                                                          APRIL 23, 2019

St. John's celebrates Easter in Chapel by flowering the cross.
THIS WEEK'S NEWS AND EVENTS
SIXTH AND SEVENTH GRADE CTP TEST
This week, April 23-25, sixth and seventh grade will be taking their CTP tests. Help your child get plenty of rest and provide a good breakfast that includes a protein source. Make-up testing will be scheduled by the school and may include weekend testing. 
FRIDAY EUCHARIST
This week we will celebrate Eucharist on Games Day, Friday, April 26. Students are not required to be in full dress tomorrow, April 24 or for Friday Eucharist.
SPEAKER SERIES: PARENTING IN THE DIGITAL AGE
Dr. David Young will give his presentation "How to Keep it Together: Parenting in the Digital Age" tomorrow, April 24 at 8:15 a.m. in the Lower School science lab. This seminar is targeted more towards dads, but everyone is welcome. Dr. Young will explore some of the common challenges facing dads in the digital age, and how to parent kids through it. He will explain some of the underlying psychological and biological dynamics that influence parenting, and how to use them to your advantage to keep from getting locked into a battle with your child. There is still time to register.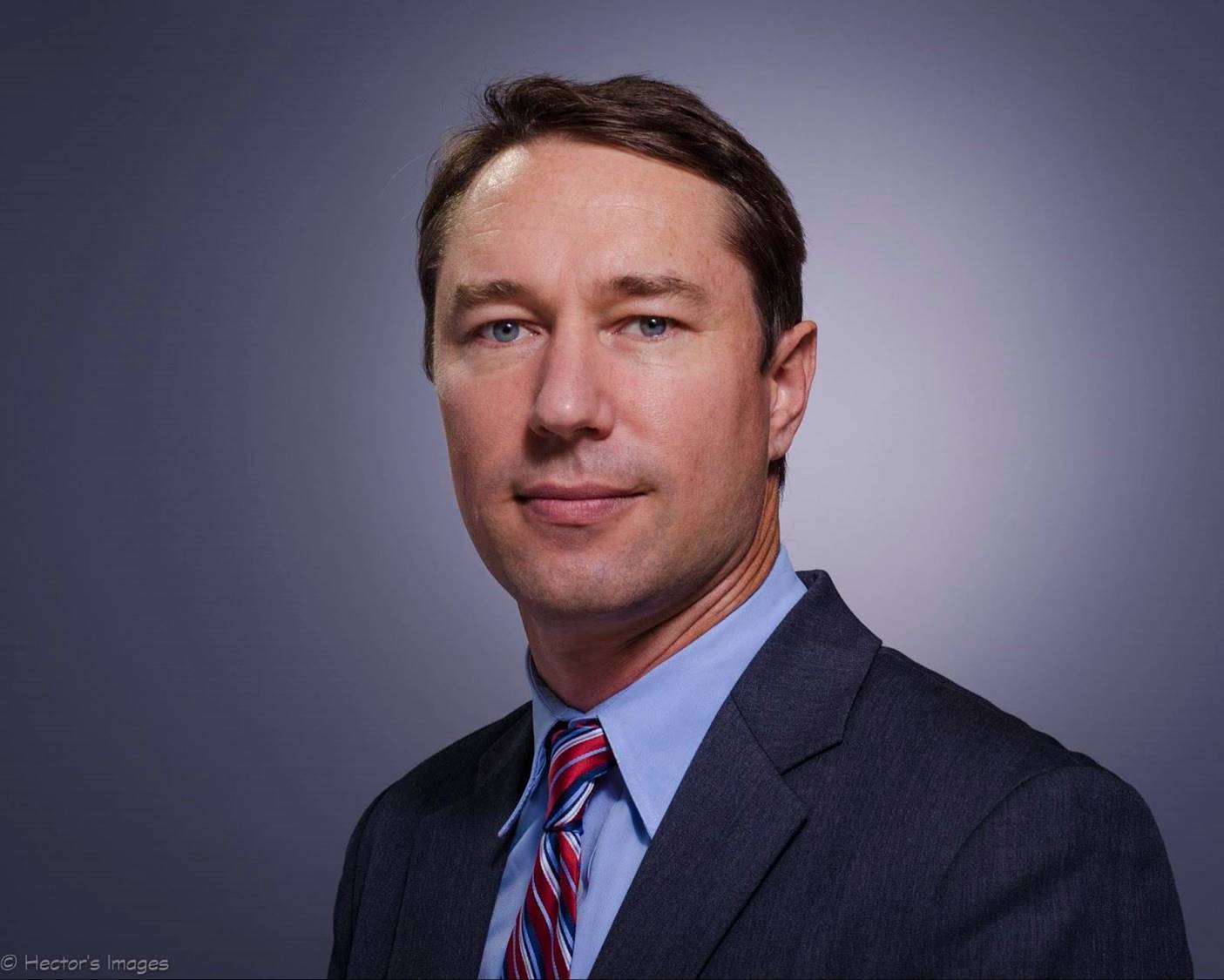 GAMES DAY: VOLUNTEERS, ASP AND T-SHIRTS 
Our annual Games Day will be this Friday, April 26. We will celebrate Eucharist in the morning and students should wear their Games Day attire to school. You may find your child's team assignment in RenWeb under Resources/Documents. Go Blue! Go Gold!
Attire: On Games Day, students wear a T-shirt in their team color with jeans/shorts/athletic pants and tennis shoes. They may wear a St. John's T-shirt or any blue or gold shirt. All attire must meet free-dress guidelines. If you need to purchase a new shirt for your child, please place your order by noon tomorrow, April 24 to have it delivered to your child in time. (Note: for all spirit orders, including Games Day T-shirts, please place all orders on-line through the Crusader Shop and items will be delivered within 24 hours to the youngest child's backpack or locker/cubby if no backpack.)
Morning Carpool: This Friday morning, the Middle School parking spaces will be closed for Games Day setup. However, students may still be dropped off at both the Lower School and Middle School carpool donuts.
No Middle School Break: While there will not be a scheduled Middle School break Friday, Middle School students are encouraged to bring a snack and will be allowed to eat it in their second period class.
Lunch: Crusader Club volunteers will grill hot dogs for a hot-dog-and-chips lunch. Veggie dogs will also be available. We will not have cafeteria service; however, your child may bring a sack lunch if he or she prefers.
No ASP/ Homework Club: Please note that there will be NO After School Program or Homework Club on Games Day. All students will be dismissed at regular times.
Volunteers: If you'd like to volunteer to help with setup Thursday, April 25 or to provide assistance at the event on Friday, April 26, please sign up. Cheer for students while lending a hand to help this school-wide, fun event run smoothly.
TIP OF THE WEEK - Types of Violence
The debate about how violence in the media affects today's youth is not new, but the discussion around it has gotten more complex over time. While children who are at risk for exhibiting violent behavior seem to be most affected across the board, there are other wrinkles that make it harder for parents to be sure how much is too much. Is Fortnite better than Call of Duty for younger children even though they both involve guns? Setting some limits on violent and scary content can prevent potential negative impacts.
SEVENTH GRADE MUSICAL: SPAMALOT
This year, the seventh grade will perform Monty Python's Spamalot Young@Part®, an authorized edition of the Broadway musical for elementary and middle schools, and youth theatres. Tickets will go on sale next Monday, April 29. Look for the ticket sale link in next Monday's newsletter.
BOOKS FOR VISITING AUTHOR
If you own Jarrett J. Krosoczka books, your child may bring up to 2 to school for Mr. Krosoczka to sign. Please bring books to Ms. Powers in the library by Monday, April 29. Each book brought must include a Post-It note inside with your child's name, teacher, and (if different) to whom you'd like the book autographed. If you purchased Mr. Krosoczka's books through the school-sponsored book order, Ms. Powers will have your books autographed and delivered to cubbies or lockers on Friday, May 3. Mr. Krosoczka is visiting Lower School on Thursday, May 2.
SUMMER AT ST. JOHN'S
Robotics is an activity that builds problems solving skills, promotes creativity and allows children to practice collaborative skills in a fun environment. Plus, it is great fun! Summer at St. John's offers robotics camps every week of the summer program. Come join us to build skills while creating, competing and collaborating during our LEGO robotics camps. Register today.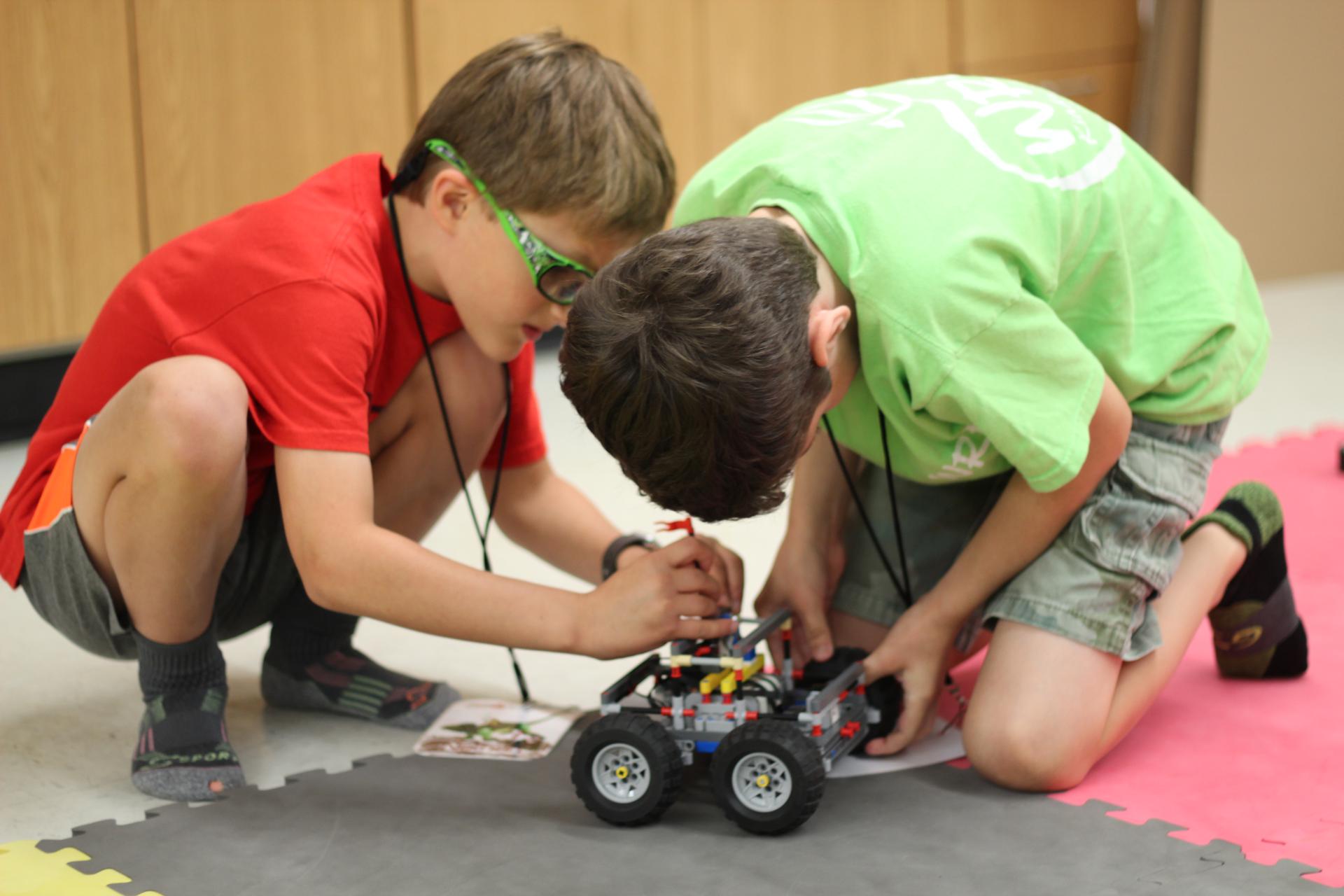 NAMI PARENTING LECTURE SERIES
The NAMI Basics program is a series of parenting classes, presented by the National Alliance on Mental Illness, that offer concrete help in dealing with challenging children as well as the support of meeting other parents with similar experiences. Classes are on Thursday evenings from April 4 through May 9 from 6:30 to 9:30 p.m. at Vanguard Preparatory School. Learn more about this powerful program and register for the series.
STOCK MARKET GAME
The Spring Session of the Stock Market Game is now complete. St. John's 6th graders finished well this year, 13 St. John's teams finished in the top 50% of over 320 teams in this year's game. St. John's winning team included Evelyn Berg, Catherine Eakes, Atty Loughlin and Jordan Malone. They grew their initial investment of $83,800 into $88,246, for an amazing profit of $4,446 and a rate of return of 5.3% in only 9 weeks, for an average annual rate of return of 30.6%. Way to go!
FACULTY APPRECIATION LUNCHEON
There's still time to show your gratitude for all of our wonderful teachers and staff at the upcoming EPIC ERA Faculty Appreciation Luncheon on Wednesday, May 1! Please consider donating any big or small goodies to help us build raffle packages - from concert or sporting event tickets to gift cards to wine, the Appreciation Luncheon committee welcomes and appreciates all donations. Please contact Erin Carter for information on how to give.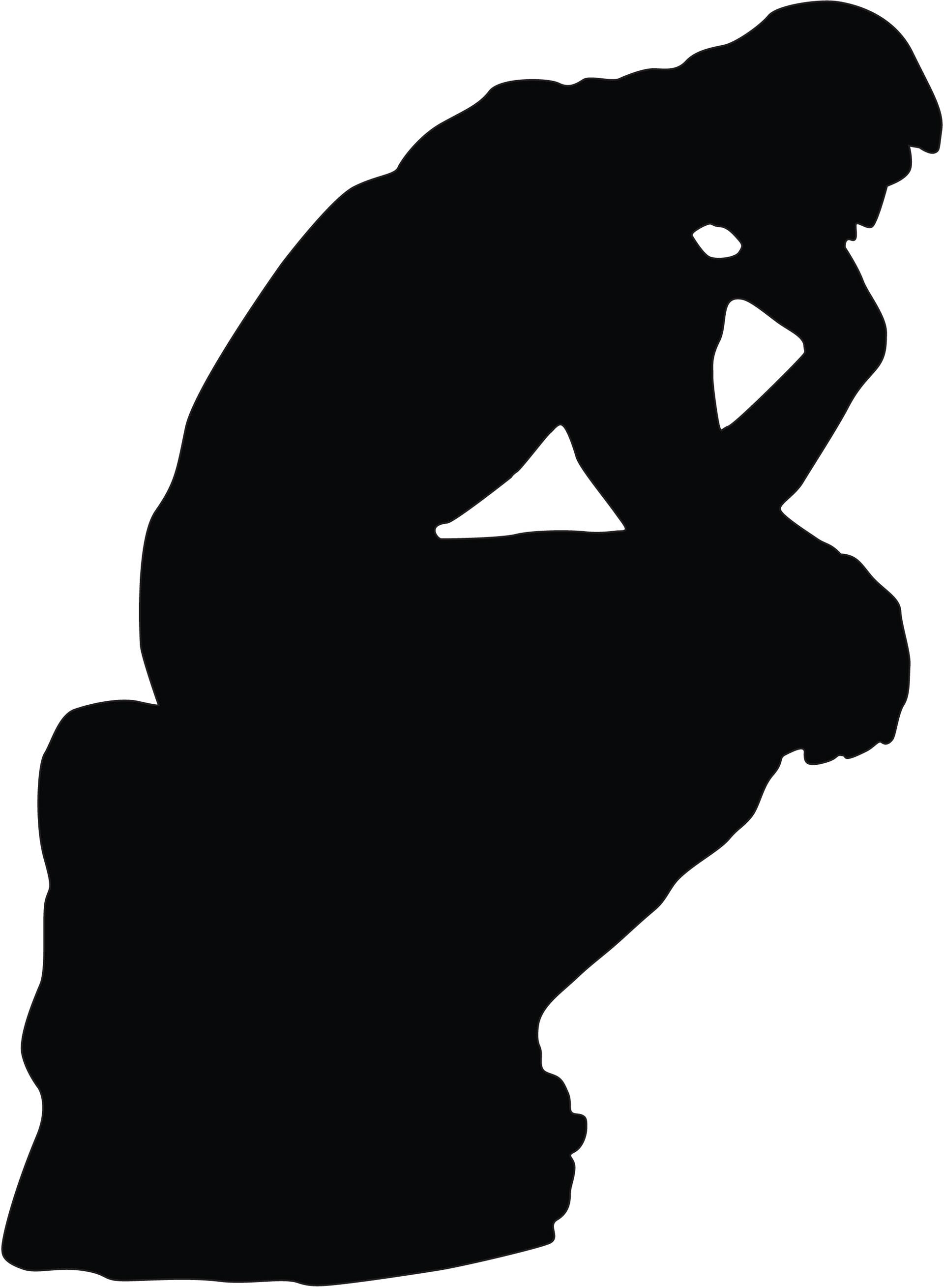 BOX TOP WINNERS
Congratulations to Ms. Potter's class for collecting an incredible 1,000 Box Tops and winning a free dress day! Mrs. Patterson's class came in second with 151 Box Tops. The next collection day is Friday, May 3; this will be the final collection of this school year.
CRUSADER CLUB GOLF CLASSIC
Register for the 18th annual golf tournament Friday, May 10 at Stevens Park Golf Club. Plan to spend a morning on the links with friends in support of St. John's. Registration and breakfast will be from 8:30 to 10:00 a.m., and the tournament will commence with a shotgun start at 10:00 a.m. Prizes will be awarded to the first-place net/gross men's and gross women's teams; longest drive; and closest to the pin.
"LOVE SJES" SOCIAL
Please join us on Friday, May 10, from 9:00 to 1:00 p.m. for the final St. John's social of the year, LOVE SJES. All guests will enjoy two hours of fun tennis play, beginning at 9:00 a.m., followed by lunch at Lakewood Country Club. All proceeds from the ticket sales benefit St. John's. Join us for a fun afternoon! This social event is graciously hosted by: Kristi Bare, Lauren Christensen, Becky Clarke, Melissa Eakes, Stephanie Howells, Kerri Johnson, Amy Laczkowski, Claudia McGee, Aimee McMillan, Allison Methvin, Nicole Motley, Lane Olson, Mae Reeves, Kathy Row and Blair Whittneben. Spaces are limited, so sign up today.
"Alleluia! Christ is risen! The Lord is risen indeed! Alleluia!"
For centuries, Christians have used this call-and-response greeting to express the joy of Easter. We hear it first on Easter Sunday, of course – but the greeting continues in use throughout the extended season of Easter, the great 50 days between Passover and the next great feast of Pentecost. While the egg hunts and Easter baskets only appear once, churches suffuse the entire season with a celebratory flair as decorations, hymns, and scripture readings tell the extended story of Jesus' resurrection from the dead and the time he spent with his disciples before ascending into heaven.
In chapel, the season of Easter begins this week and will continue past the end of school. Our school year ends during the celebratory Easter season. And while we will shed our share of sentimental tears at saying good-bye to one another, wishing our graduates well, and transitioning to Summer activities, still we will do it all with the optimistic joy of Jesus' victory in view.
Chapel this week includes the annual celebration of the Flowering of the Cross on Tuesday and a special Games Day Eucharist on Friday. Students in Early Childhood Chapel will be introduced to the tradition of the Flowering of the Cross by making their own paper flowers and placing them on a paper cross. We offer special thanks to all those parents, teachers, and staff whose extra work makes this long-standing tradition possible!
St. John's Episcopal School is dedicated to a program of academic excellence designed to train
the mind, strengthen the character and enrich the spirit of each student in a Christian environment.
St. John's Episcopal School | 214-328-9131
stjohnsschool.org