WEEKLY NEWSLETTER                                                          APRIL 15, 2019

St. John's students enjoy Culture Fest.
THIS WEEK'S NEWS AND EVENTS
ST. JOHNS FUND PARTICIPATION
We're almost there! Overall participation in the St. John's Fund took a leap last week with a number of grades reaching 100% participation. Congratulations to first, third, sixth, and eighth grades for achieving full participation and earning a free dress day! We're so close to reaching our goal of 100% participation in all grades. If you haven't had a chance to make your gift, please do so today. We are grateful to all of our families for supporting every student's education.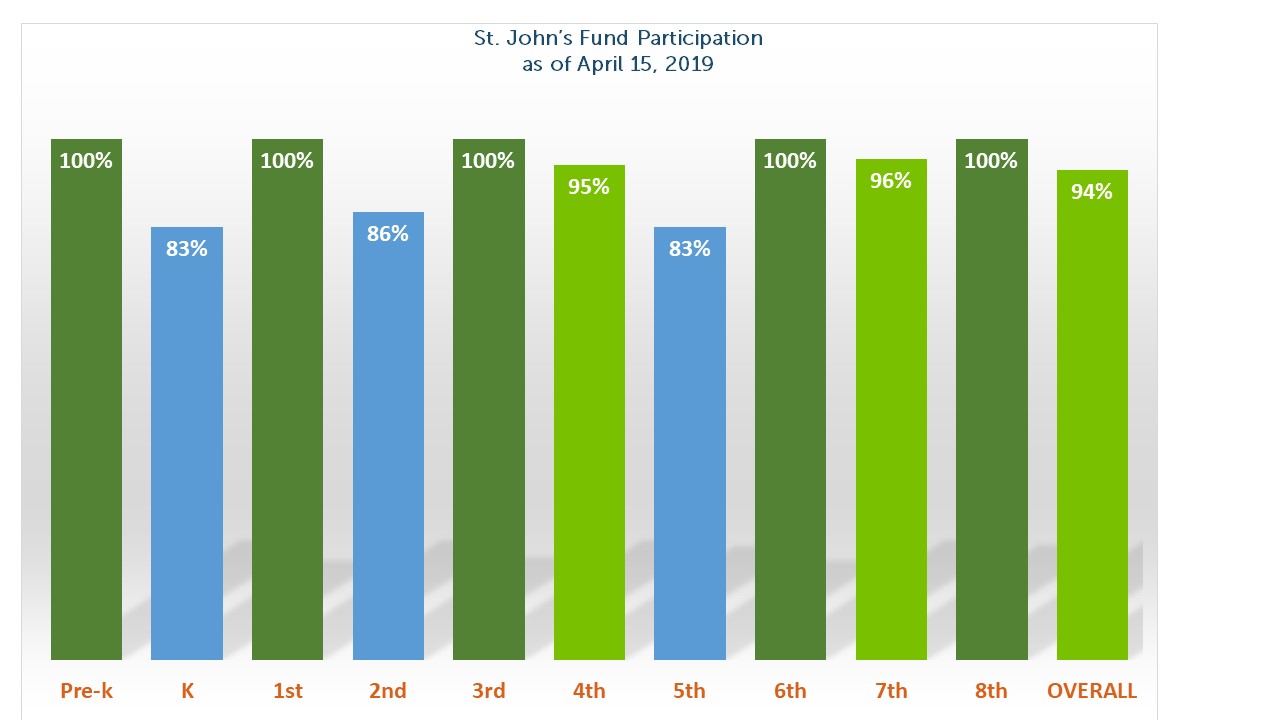 FIFTH AND EIGHTH GRADE CTP TESTING
This week, April 15-18, fifth and eighth grades students will be taking their CTP tests. Help your child get plenty of rest and provide a good breakfast that includes a protein source. Please help your child remember to bring a fully charged iPad to school each day.
SAFETY AND SECURITY PARENTS MEETING
Greg Williams of Arcadia Cognerati will provide information sessions for parents on threat prediction and mitigation. The information presented will provide valuable life-saving tools not only for school safety but in any situation. We strongly encourage everyone to attend one of these important safety sessions – these sessions are for adults only. Register for one of the following dates in Clements Hall:

Session 1: Wednesday, April 17 from 7:30 a.m. - 9:30 a.m.
Session 2: Wednesday, April 17 from 5:30 p.m. - 7:30 p.m.
Session 3: Thursday, April 18 from 12:00 p.m. - 2:00 p.m.
*Please note that the Thursday evening session has been moved to Wednesday at 5:30 p.m.
EASTER BREAK
St. John's will be closed for the Easter holiday Friday, April 19  through Monday, April 22. We will resume classes on Tuesday, April 23. Have a blessed holiday.
GAMES DAY: VOLUNTEERS, ASP AND T-SHIRTS 
Our annual Games Day will be Friday, April 26. On Games Day, blue and gold teams compete in a series of challenges to earn the coveted awards for most points and most spirit. Students are assigned to either a blue or gold team; once assigned to a team, a student remains on that team in subsequent years (i.e., if your child was on the blue team last year, he will be on the blue team again this year). For information about which team your child is on, please see the Resources section of ParentsWeb.
T-shirts: On Games Day, students will wear a T-shirt in their team color. They may wear a St. John's T-shirt or any blue or gold shirt that meets free-dress guidelines. If you need to purchase a shirt, please place your order through the Crusader Shop by Wednesday, April 24. If you have questions about your order, please contact Eve Stephens.
Volunteers: If you'd like to volunteer to help with setup Thursday, April 25 or to provide assistance at the event on Friday, April 26, please sign up. Cheer for students while lending a hand to help this school-wide, fun event run smoothly.
ASP: Please note that there will be NO After School Program on Games Day. All students will be dismissed at regular times.
TIP OF THE WEEK - Get a Handle on Those Social Media Heavy Hitters
Facebook, Instagram, and Snapchat are old news, right? Well, it's true they've been around for a minute, but with extensive updates and fresh features, there's always something new for parents to know.
FLOWERING OF THE CROSS
On Tuesday, April 23 (the first day back from the Easter holiday), students will be given a flower as they come into chapel. They will be invited to approach the cross and place their flower as they reflect on the meaning of the Resurrection.
SIXTH AND SEVENTH GRADE CTP TEST SCHEDULE
Sixth and seventh grade students will take the annual CTP standardized tests during April 23-25
Avoid scheduling morning appointments for your child on testing days, as opportunities for make-up testing will be limited. Make-up testing will be scheduled by the school and may include weekend testing. 
SPEAKER SERIES: PARENTING IN THE DIGITAL AGE
Dr. David Young, co-founder of the Dallas Therapy Alliance, will give his presentation "How to Keep it Together: Parenting in the Digital Age" on Wednesday, April 24 at 8:15 a.m. in the Lower School science lab as a part of the St. John's Parent Speaker Series. This seminar is targeted more towards dads, but everyone is welcome. Dr. Young will explore some of the common challenges facing dads in the digital age, and how to parent kids through it. He will explain some of the underlying psychological and biological dynamics that influence parenting, and how to use them to your advantage to keep from getting locked into a battle with your child. Register to reserve your spot.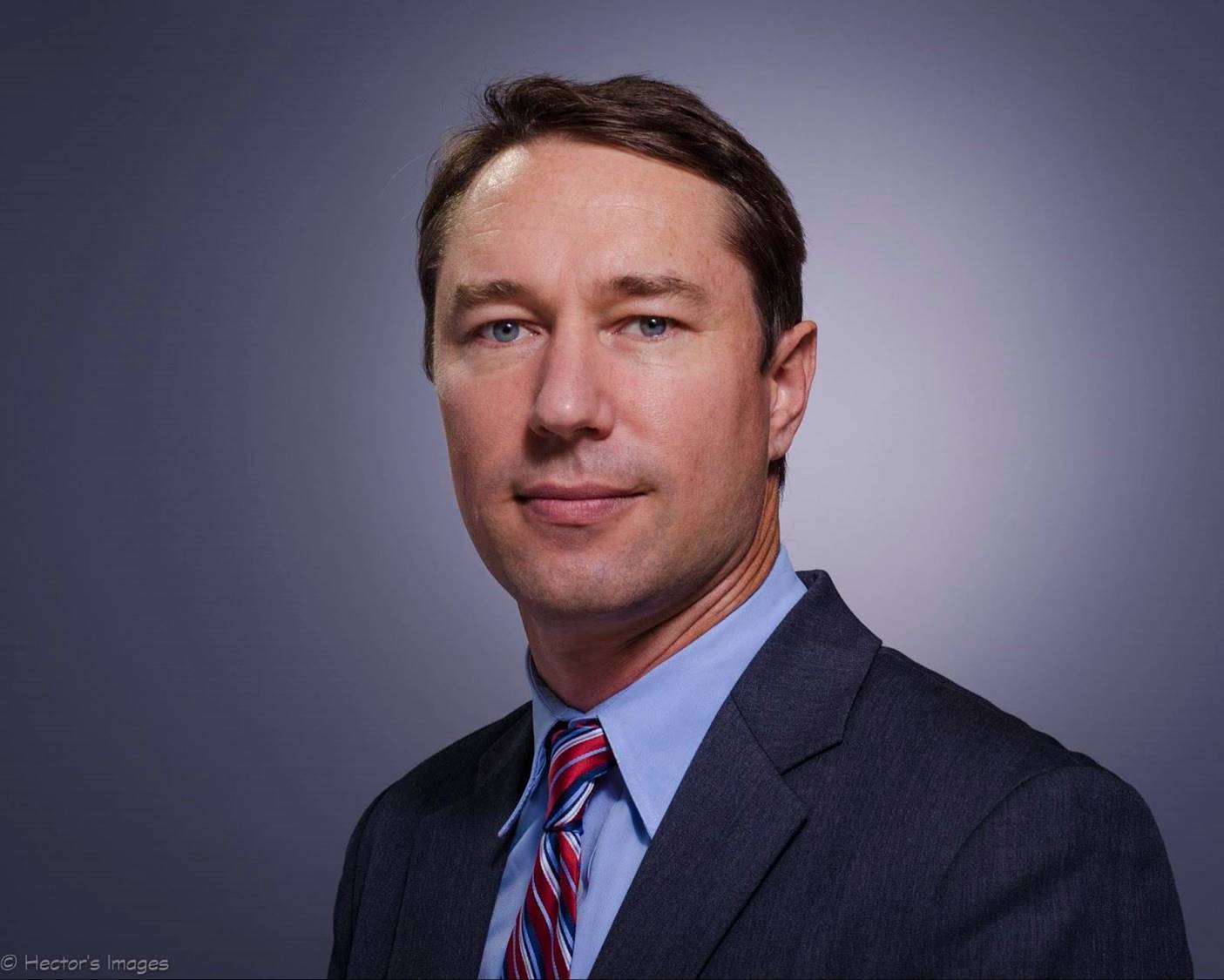 SUMMER AT ST. JOHN'S
Robotics is an activity that builds problems solving skills, promotes creativity and allows children to practice collaborative skills in a fun environment. Plus, it is great fun! Summer at St. John's offers robotics camps every week of the summer program. Come join us to build skills while creating, competing and collaborating during our LEGO robotics camps. Register today.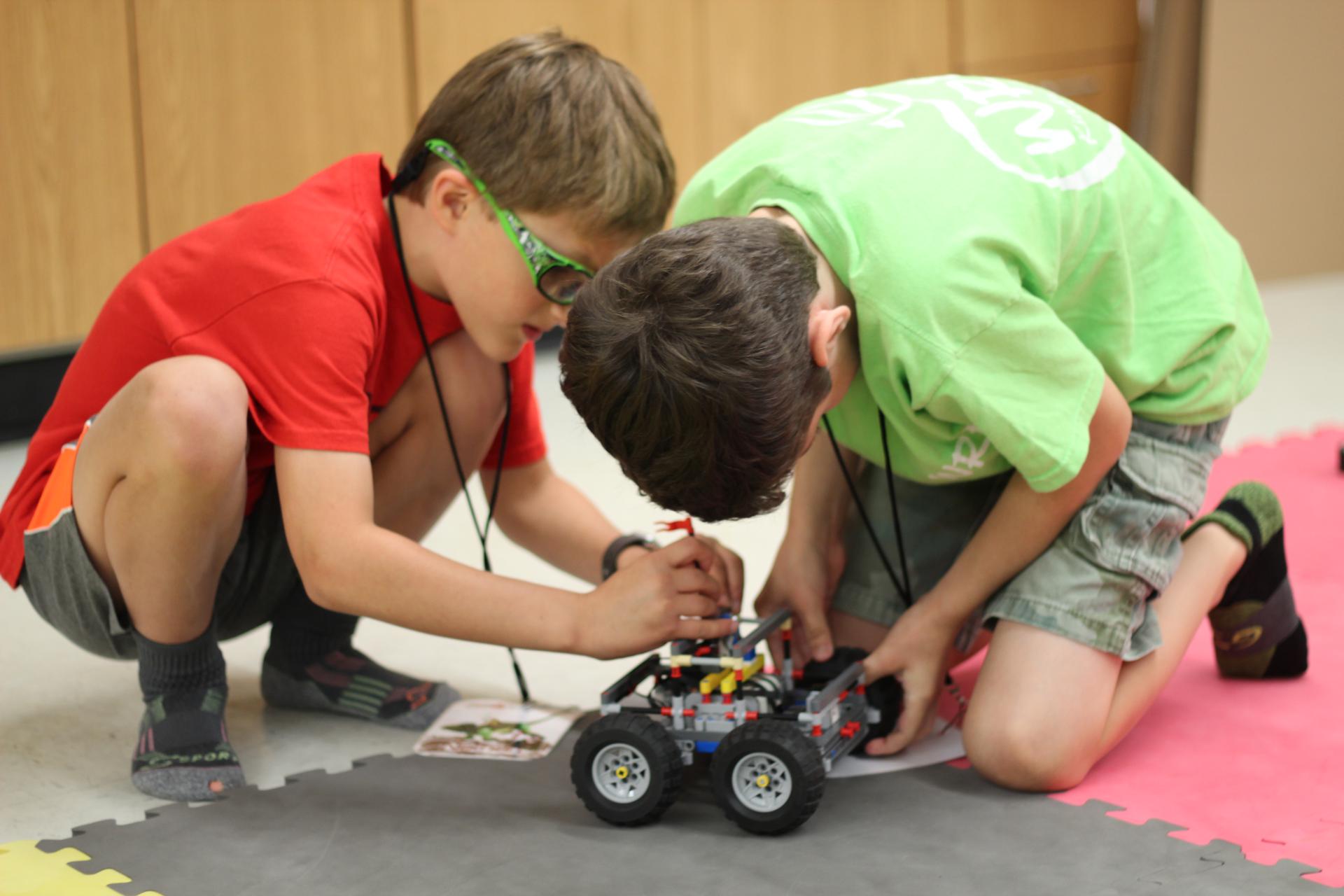 NAMI PARENTING LECTURE SERIES
The NAMI Basics program is a series of parenting classes, presented by the National Alliance on Mental Illness, that offer concrete help in dealing with challenging children as well as the support of meeting other parents with similar experiences. Classes are on Thursday evenings from April 4 through May 9 from 6:30 to 9:30 p.m. at Vanguard Preparatory School. Learn more about this powerful program and register for the series.
MIDDLE SCHOOL STUDENTS HONORED WITH PENGUIN AWARD
At St. John's, we guide students to discover a passion for learning and for life, teaching compassion, creativity, exploration and collaboration. We are dedicated to supporting the growth of our students throughout their time with us, which is often the result of trying something new, giving extraordinary effort, and acting with an attitude of discovery. 
To recognize these traits, we have adopted the Penguin Award, awarded to students from each Middle School grade each trimester. The recipients have shown they are willing to plunge into a new project, topic, subject, assignment or area of study. Through their actions, they have been an inspiration to others, and they have demonstrated qualities we value in our graduates, such as tenacity, resiliency, optimism and genuine curiosity. We congratulate the following students, who were honored in chapel. Brady Stafford (5th), Sydney Robinson (6th), Jordan Malone (6th), Grayson James (7th), Alyssa Anderson (7th), Jasmine Ikemba (8th), and Oliver Brown (8th).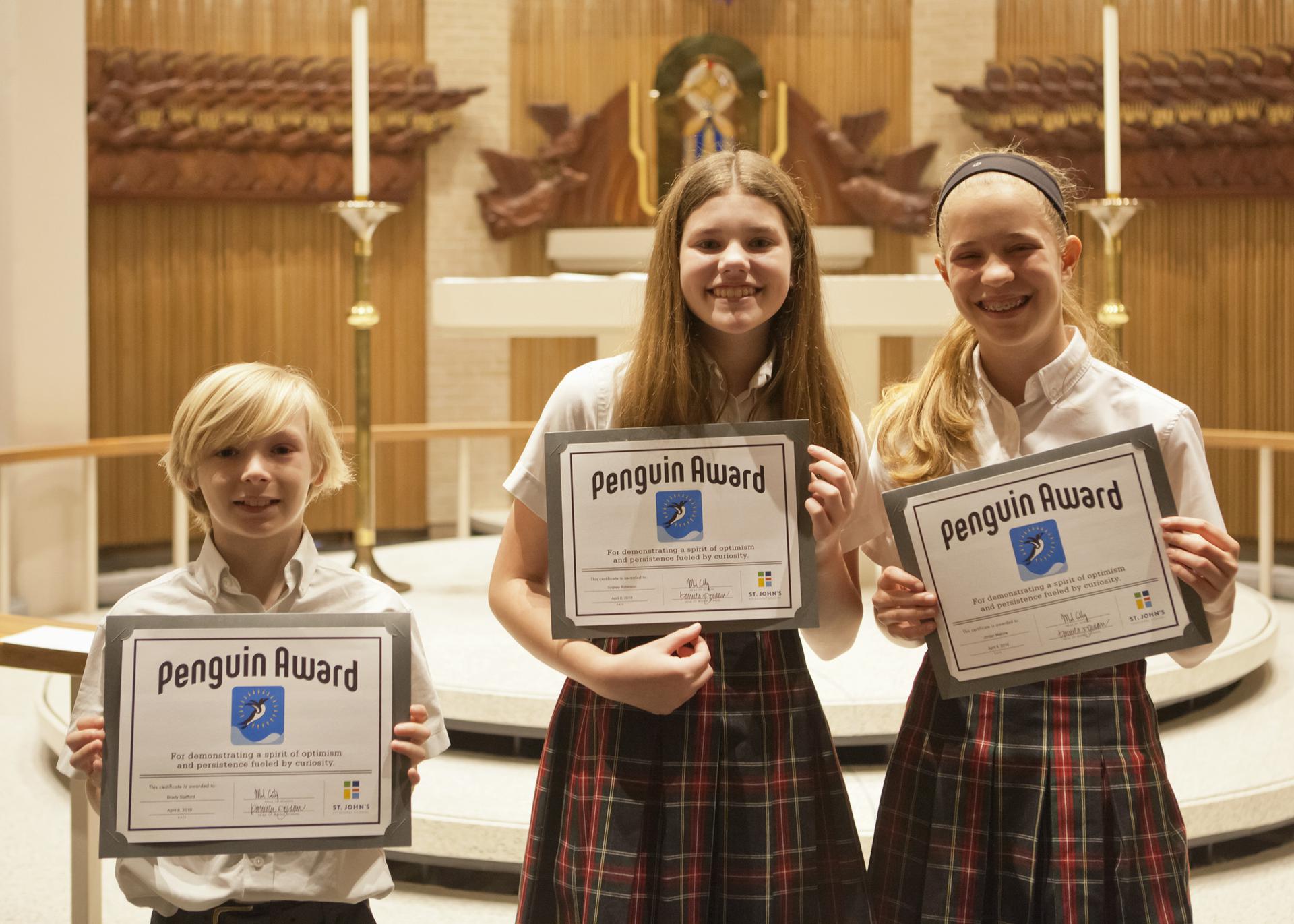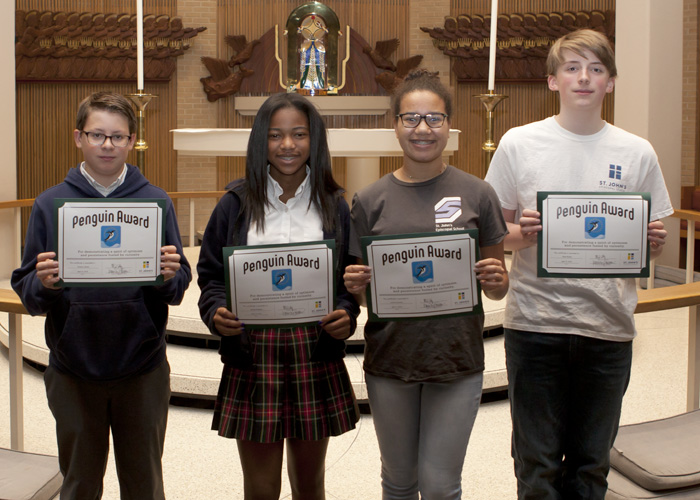 PRE-K 
Pre-k students continued their butterfly life cycle PBL that began with their field trip to the Texas Discovery Gardens last week by planting a butterfly garden on the St. John's campus (with the gracious help of Bare Roots Landscaping Solutions). Later this spring, second-grade students will observe caterpillars as they grow into butterflies, and will release them in the new butterfly garden.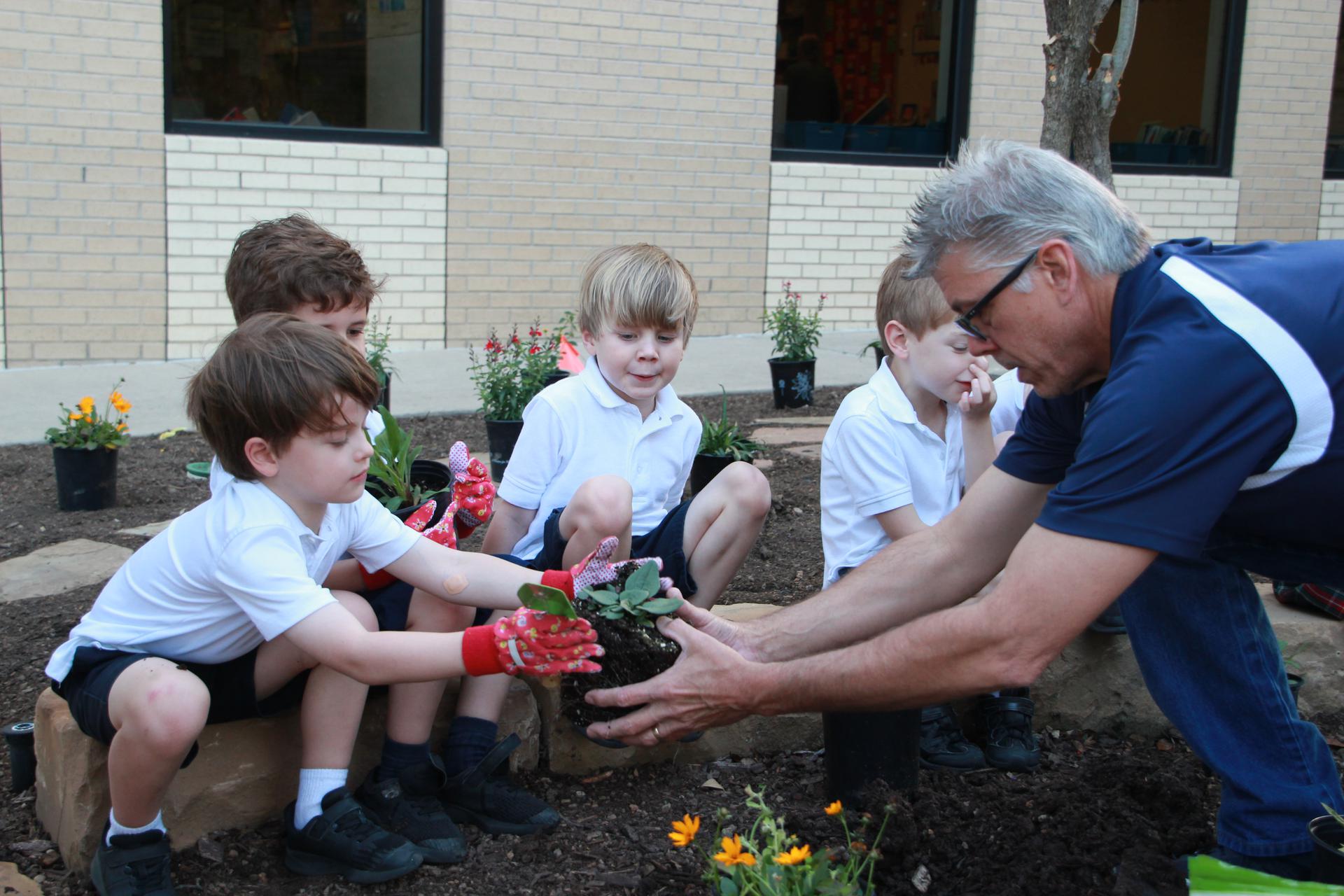 CULTURE FEST
Students enjoyed over a dozen exhibitions of cultural expression from around the world, including food, music, and dance. We would like to thank all of the parents who hosted a table at Culture Fest this year; your contributions made the event a smashing success.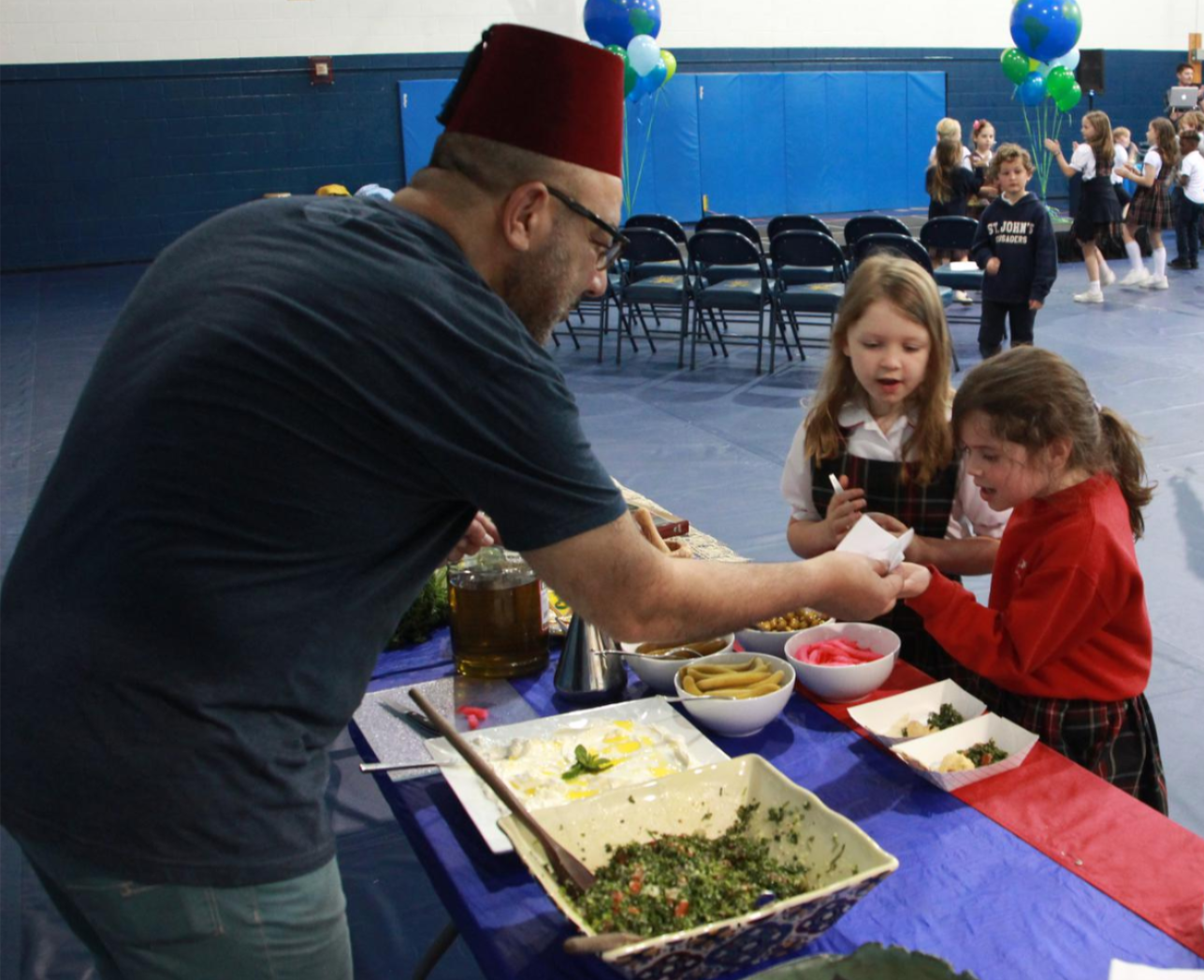 FIFTH GRADE PLAY
On Wednesday, the fifth grade students presented their play Heroes of the American Revolution as a part of their American history PBL. The students wrote the script, lyrics, and music to the performance based on their research of figures in the American Revolution.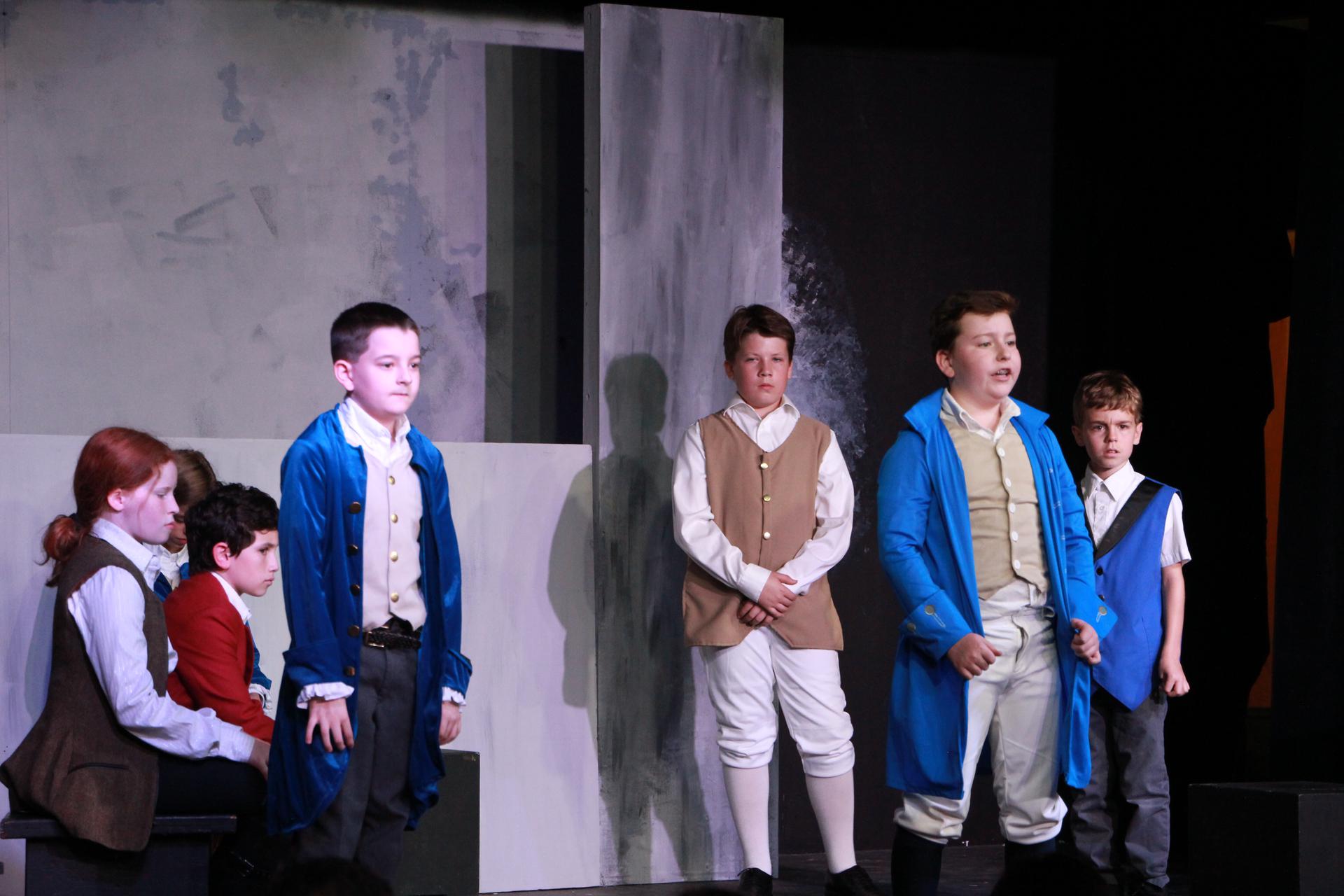 SEVENTH GRADE GALVESTON TRIP
On their trip to Galveston last week, seventh-grade students played the parts of mission control and astronauts in a simulated trip to Mars at the Texas Museum of Natural Science. Then they toured Wolrd War II ships, including the USS Cavalla submarine and the USS Stewart destroyer escort. They performed a shark dissection at Texas A&M Galveston and enjoyed time at Pleasure Pier and dinner at Bubba Gump Shrimp Co.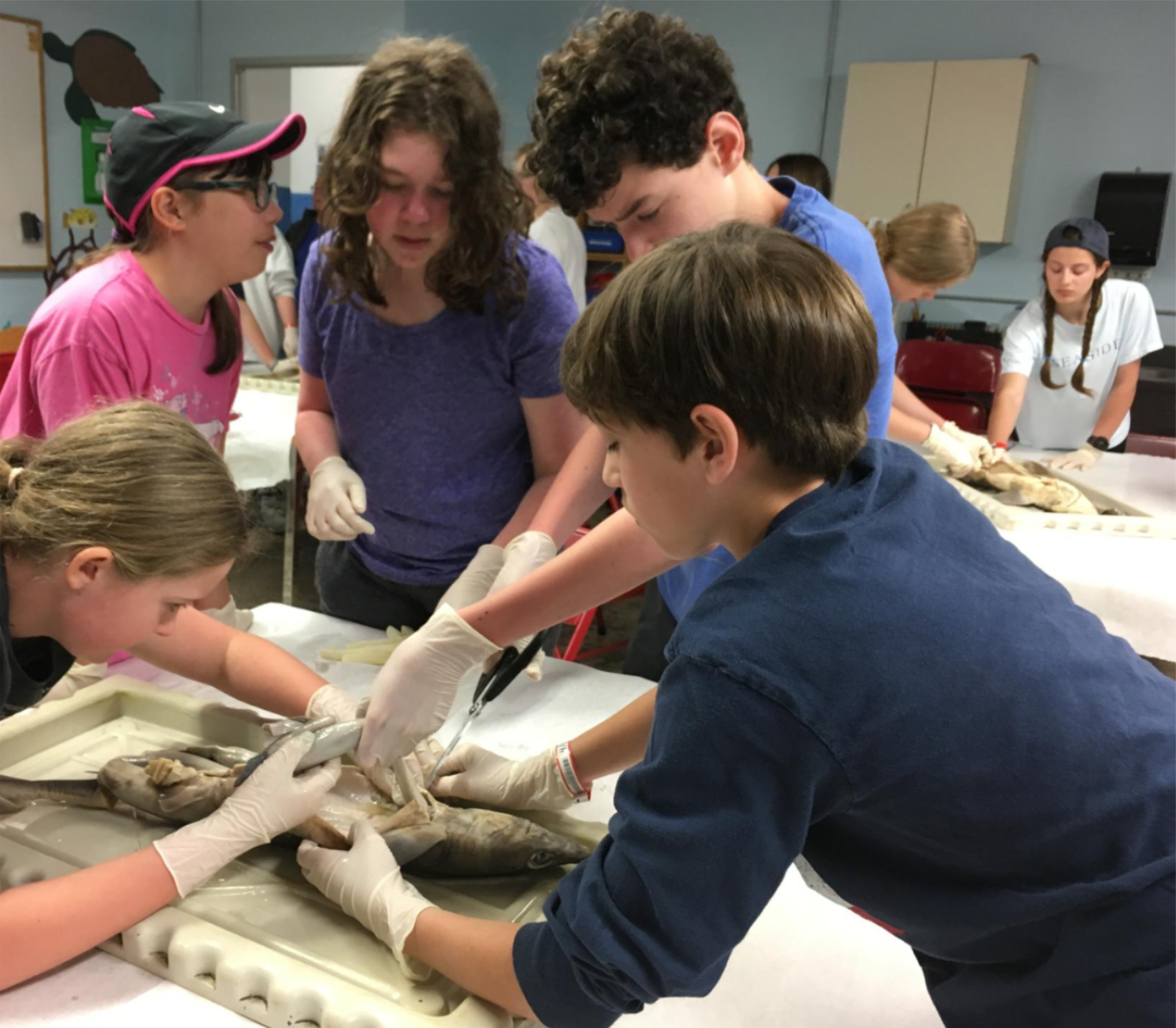 FACULTY APPRECIATION LUNCHEON
There's still time to show your gratitude for all of our wonderful teachers and staff at the upcoming EPIC ERA Faculty Appreciation Luncheon on Wednesday, May 1! Please consider donating any big or small goodies to help us build raffle packages - from concert or sporting event tickets to gift cards to wine, the Appreciation Luncheon committee welcomes and appreciates all donations. Please contact Erin Carter for information on how to give.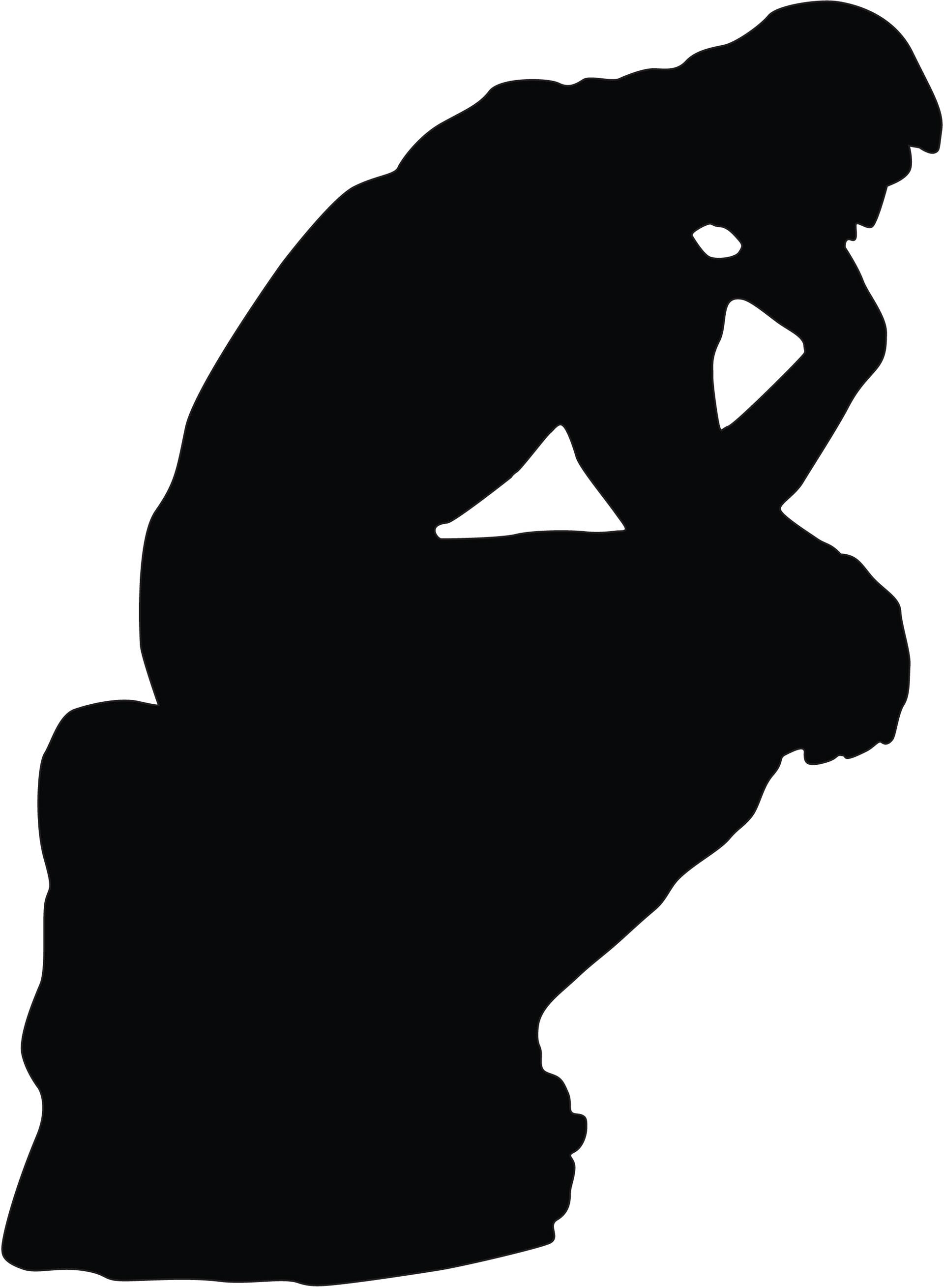 CRUSADER CLUB CARPOOL DUTY
Dads are still needed to help with morning carpool April 23-26, 7:15 - 8:00 a.m. This is a fun, quick way to support the school by helping our little ones out of the cars. Please choose a shift that works best for you.
CRUSADER CLUB GOLF CLASSIC
Save the date for the 18th annual golf tournament Friday, May 10 at Stevens Park Golf Club. Registration is now open - sign your team up today. Plan to spend a morning on the links with friends in support of St. John's. Registration and breakfast will be from 8:30 to 10:00 a.m., and the tournament will commence with a shotgun start at 10:00 a.m. Prizes will be awarded to the first-place net/gross men's and gross women's teams; longest drive; and closest to the pin.
"LOVE SJES" SOCIAL
Please join us on Friday, May 10, from 9:00 to 1:00 p.m. for the final St. John's social of the year, LOVE SJES. All guests will enjoy two hours of fun tennis play, beginning at 9:00 a.m., followed by lunch at Lakewood Country Club. All proceeds from the ticket sales benefit St. John's. Join us for a fun afternoon! This social event is graciously hosted by: Kristi Bare, Lauren Christensen, Becky Clarke, Melissa Eakes, Stephanie Howells, Kerri Johnson, Amy Laczkowski, Claudia McGee, Aimee McMillan, Allison Methvin, Nicole Motley, Lane Olson, Mae Reeves, Kathy Row and Blair Whittneben. Spaces are limited, so sign up today.
EASTER SUNDAY SERVICES
St. John's Episcopal Church will hold an Easter worship service at 9:00 a.m. on Sunday, April 21. See Father Houk's invitation. Students and teachers will be familiar with the liturgy, and we will have the great Easter hymns of our tradition, choir, brass and timpani, and a children's sermon to make sure all ages hear the Good News. At 10:15 a.m. we have our annual Easter Egg Hunt on the playground and a big reception in Parish Hall. And throughout the morning, our caring nursery staff are on hand to attend to children up through 5 years old.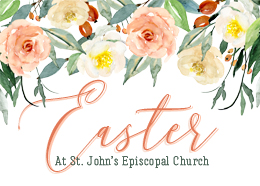 For many Christians the world over, this week is called "Holy Week." In chapel and in Early Childhood Chapel we will be hearing stories about Jesus' arrest, trial, execution, and resurrection, the same stories which are being reenacted and remembered this week by millions of people around the world in a roller-coaster of emotion, spectacle, and devotion. Christians in some cultures parade the cross through the streets, others produce passion plays, and others focus their worship through prayer and music. But all these methods pursue the same goal – to help worshipers experience, even in a fleeting way, the events of the most momentous week in human history. Christians try to make these events feel more real across the span of centuries because there is no more clear display of the love of God than Jesus' willing sacrifice for the sake of all humanity, and his victory over death. In this sense, God's love is best communicated not through words, but through direct experience. These Easter reenactments show how the greatest possible sorrow – humanity's tragic departure from God's good plan – begins to be overcome by eternal joy. Whether this week is one of special devotion for you, or if it comes and goes with only a few chocolate eggs and bunnies, I pray God's blessing on your family this week. May you know the joy of God's great love for you.
If you would like to experience the momentous events of Holy Week for yourself, please consider attending Holy Week services at St. John's church. One service – the 9:00 a.m. service on Easter Sunday – is particularly designed to be the culmination of all the stories we've heard in chapel.
St. John's Episcopal School is dedicated to a program of academic excellence designed to train
the mind, strengthen the character and enrich the spirit of each student in a Christian environment.
St. John's Episcopal School | 214-328-9131
stjohnsschool.org