WEEKLY NEWSLETTER                                                          APRIL 8, 2019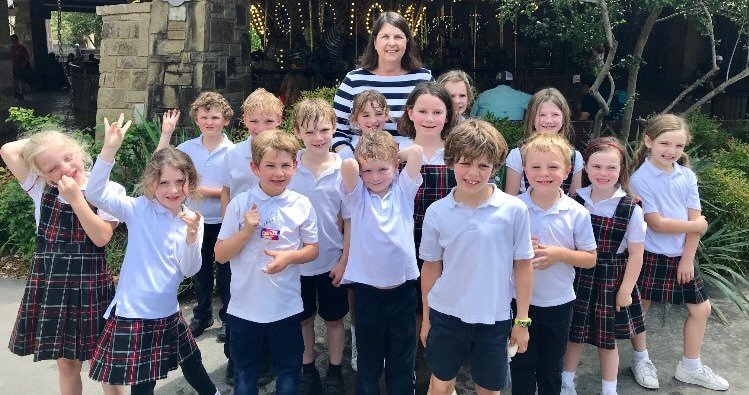 First grade students enjoyed a day at the Dallas Zoo.
THIS WEEK'S NEWS AND EVENTS
THANK YOU CARNIVAL TEAM!
We are very disappointed that the weather did not cooperate with our carnival schedule this year, but we would like to extend our thanks to an incredible carnival committee led by Shannon Cahalan and Blair Wittneben, with support from PA president Meagan Skarbek. Special recognition goes to Sarah Donahue, Elizabeth Butler, Kelly Matthews, Kelsey McCord, Elizabeth Sieg, Donna Aldridge, Brian Skarbek, Brian Wittneben, Shannon P. Cahalan, Alli Parkey, Emily Evans, Holly Watkins, Donna Haglin, Kerri Johnson, Kathy Row, Melissa Eakes, Joanna Brown, Jennifer Sharpe, Amanda Campbell, Becky Clarke, Kristi Bare, Erika Holland and Suzanne Irish.
CTP TESTING
This week, April 8-11, second through fourth grade will be taking their CTP tests. Help your child get plenty of rest and provide a good breakfast that includes a protein source.
MASCOT NOMINATION DEADLINE TODAY
Today is the last day to submit your suggestions for the new mascot. This is for middle school students, faculty, parents and alumni to submit their ideas. We're looking for creativity, but also want to ensure the new mascot best represents St. John's across a broad spectrum of audiences. Our mascot should be something all members of our community can call themselves with pride, and it will serve as the name for all of St. John's official middle school sports teams.
Please click on this nomination form to submit your suggestion along with your reason(s) why.
BOOK ORDERS DUE FOR VISITING AUTHOR
Author/illustrator Jarrett J. Krosoczka will visit with Lower School students on Thursday, May 2. Book orders must be returned no later than tomorrow, April 9 if you would like to purchase a book for the author to sign. If you've previously purchased any of Mr. Krosoczka's books, your child may bring up to two for him to sign. Please address any questions to our librarian Jennifer Powers.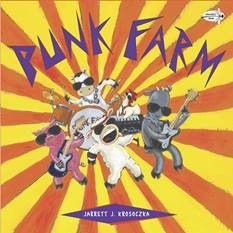 GAMES DAY: VOLUNTEERS, ASP AND T-SHIRTS 
Our annual Games Day will be Friday, April 26. On Games Day, blue and gold teams compete in a series of challenges to earn the coveted awards for most points and most spirit. Students are assigned to either a blue or gold team; once assigned to a team, a student remains on that team in subsequent years (i.e., if your child was on the blue team last year, he will be on the blue team again this year). 
T-shirts: On Games Day, students will wear a T-shirt in their team color. They may wear a St. John's T-shirt or any blue or gold shirt that meets free-dress guidelines. If you need to purchase a shirt, please place your order through the Crusader Shop by Wednesday, April 24. If you have questions about your order, please contact Eve Stephens. 

Volunteers: If you'd like to volunteer to help with setup Thursday, April 25 or to provide assistance at the event on Friday, April 26, please sign up. Cheer for students while lending a hand to help this school-wide, fun event run smoothly.

ASP: Please note that there will be NO After School Program on Games Day. All students will be dismissed at regular times.
CULTURE FEST
St. John's Culture Fest is an engaging opportunity for students to learn about cultures from around the world. Students will have the opportunity to discover new music, dance, fashion, and cuisine on Friday, April 12, from 12:00 p.m. to 3:30 p.m. Please visit the Sign-Up Genius to learn ways you can be involved. If you have any questions about Culture Fest, please contact Ms. Breeding.
BOX TOPS DUE FRIDAY
Please turn in Box Tops to your homeroom class by Friday, April 12. The homeroom or advisory who collects the most Box Tops will win a free dress day. Visit the Box Tops website for tips on how to boost your collections. Remember, your Box Tops benefit our school.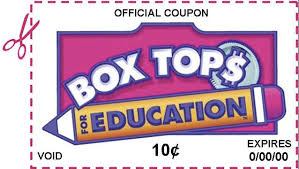 APRIL BIRTHDAY BLESSINGS + LUNCH MENU
The birthday blessing schedule is posted on ParentsWeb (School / Resources). You will also find the monthly lunch menu in ParentsWeb (School / Resources), as well as under the Current Families page of the website. See the April menu.
TIP OF THE WEEK – Practical Parental Controls on Your Devices
Making a decision about whether or not you want to use a third-party parental control, not to mention choosing one, can be tricky. The good news is that most devices now come with some settings and controls for parents' peace of mind.
MIDDLE SCHOOL CTP TEST SCHEDULE
Fifth through eighth grade students will take the annual CTP standardized tests on the following dates:
Fifth and eighth grades – week of April 15-18
Sixth and seventh grades – week of April 23-25
Avoid scheduling morning appointments for your child on testing days, as opportunities for make-up testing will be limited. Make-up testing will be scheduled by the school and may include weekend testing. 
SAFETY AND SECURITY PARENTS MEETING
Greg Williams of Arcadia Cognerati will provide information sessions for parents on threat prevention and mitigation. The information presented will provide valuable life-saving tools not only for school safety but in any situation. We strongly encourage everyone to attend one of these important safety sessions – these sessions are for adults only. Register for one of the following dates:

Session 1: Wednesday, April 17 from 7:30 a.m. - 9:30 a.m.
Session 2: Thursday, April 18 from 12:00 p.m. - 2:00 p.m.
Session 3: Thursday, April 18 from 5:30 p.m. - 7:30 p.m.
EASTER BREAK
St. John's will be closed for the Easter holiday Friday, April 19  through Monday, April 22. We will resume classes on Tuesday, April 23. Have a blessed holiday.
SPEAKER SERIES: PARENTING IN THE DIGITAL AGE
Dr. David Young, co-founder of the Dallas Therapy Alliance, will give his presentation "How to Keep it Together: Parenting in the Digital Age" on Wednesday, April 24 at 8:15 a.m. in the Lower School science lab as a part of the St. John's Parent Speaker Series. This seminar is targeted more towards dads, but everyone is welcome. Dr. Young will explore some of the common challenges facing dads in the digital age, and how to parent kids through it. He will explain some of the underlying psychological and biological dynamics that influence parenting, and how to use them to your advantage to keep from getting locked into a battle with your child.
SUMMER AT ST. JOHN'S
What is more fun than learning a new musical instrument? What about MAKING and then learning a new instrument. Come join Mr. D (Delabano) in our great camp – Build Your Own Stringed Instrument. You will build a real stringed instrument from the ground up. In the process, you will learn how to safely use basic power tools, sanding tools and painting techniques. After you complete your instrument, Mr. D will help you to learn the basic playing techniques. Impress your friends with your new music skills! Register today.
NAMI PARENTING LECTURE SERIES
The NAMI Basics program is a series of parenting classes, presented by the National Alliance on Mental Illness, that offer concrete help in dealing with challenging children as well as the support of meeting other parents with similar experiences. Classes are on Thursday evenings from April 4 through May 9 from 6:30 to 9:30 p.m. at Vanguard Preparatory School. Learn more about this powerful program and register for the series.
PRE-K DISCOVERY GARDENS
On Tuesday, pre-k students spent a beautiful day in the Texas Discovery Gardens in Fair Park exploring and learning about the plants and animals native to the state of Texas. The students got to admire some of the monarch butterflies that are currently migrating through Texas and learned about the butterfly life cycle and the difference between moths and butterflies.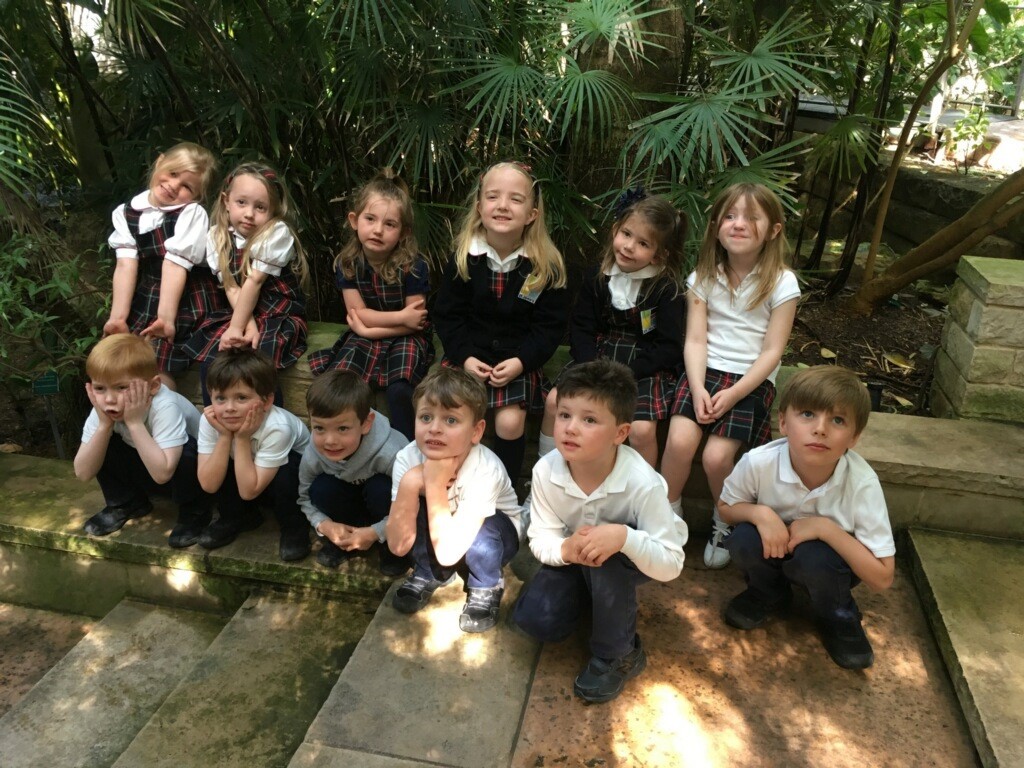 KINDERGARTEN FIELD TRIP TO MACFARLAND AUDITORIUM
Kindergarten students have been listening to Aesop's fables in class recently, so they were very excited to see them performed on stage last Wednesday. They saw a play consisting of four of the fables at the MacFarland Auditorium at SMU. Afterward, they walked to a park on the SMU campus and had a picnic.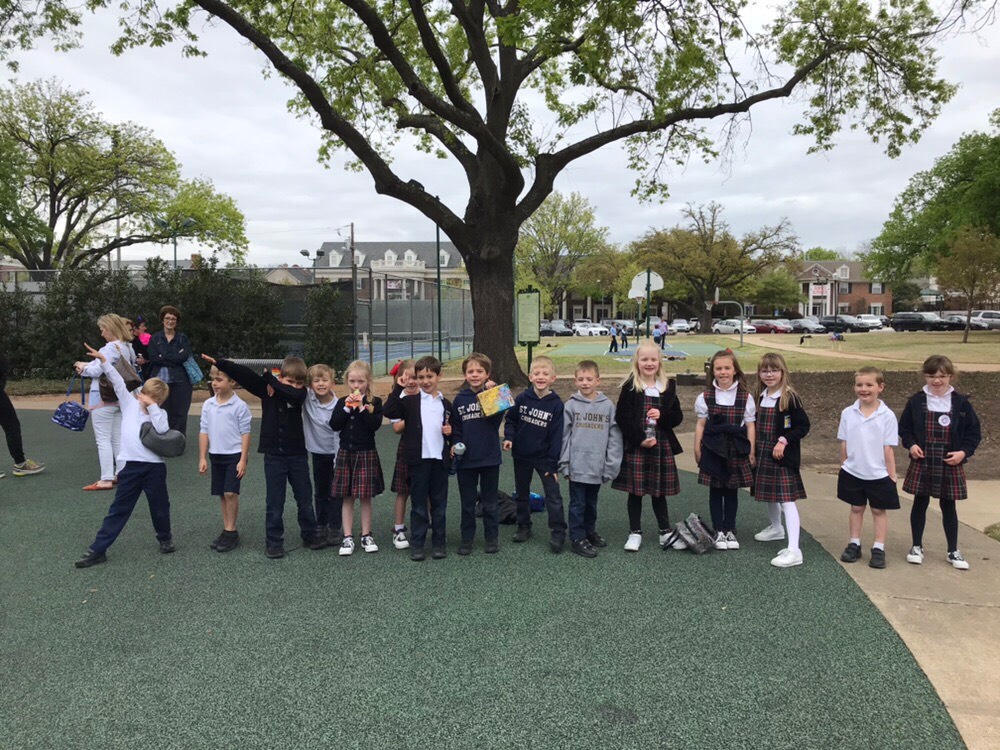 FIRST GRADE TRIP TO ZOO
On Thursday, first grade students spent the day at the Dallas Zoo as a part of their PBL. In addition to observing the animals, each student had a specific animal to research. They learned about the habitat, food and enrichment activities for that animal.
FACULTY APPRECIATION LUNCHEON
We will honor those who continue to build on an EPIC ERA at SJES on Wednesday, May 1. This year's theme is EPIC ERAS in history. What's your favorite... the Renaissance Period, the Victorian Era, the Free Spirit of the '60s, or the Age Of Fortnite?


Interested in donating? We are seeking raffle items for the luncheon. Examples include spa gift certificates, sports tickets, vacation getaways or NorthPark gold. We will create EPIC packages for our teachers and staff. Big or small your donations are greatly appreciated. Please contact Erin Carter if you would like to donate an item for the luncheon.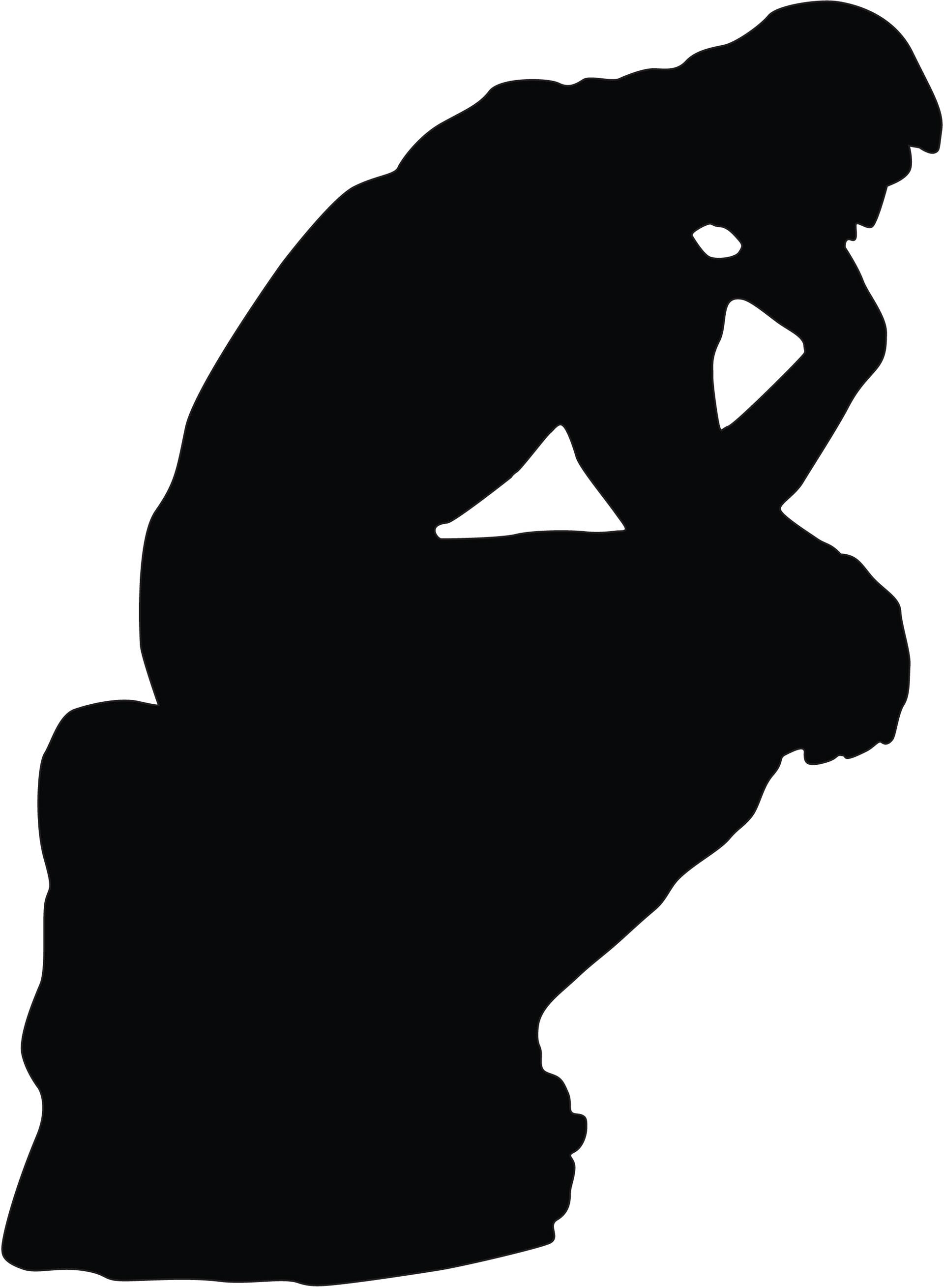 CRUSADER CLUB CARPOOL DUTY
Dads are invited to assist with morning carpool April 23-26, 7:15 - 8:00 a.m. This is a fun, quick way to support the school by helping the little ones out of the cars. Choose a shift.

CRUSADER CLUB GOLF CLASSIC
Save the date for the 18th annual golf tournament Friday, May 10 at Stevens Park Golf Club. Registration is now open - sign your team up today. Plan to spend a morning on the links with friends in support of St. John's. Registration and breakfast will be from 8:30 to 10:00 a.m., and the tournament will commence with a shotgun start at 10:00 a.m. Prizes will be awarded to the first-place net/gross men's and gross women's teams; longest drive; and closest to the pin.
"LOVE SJES" SOCIAL
Please join us on Friday, May 10, from 9:00 to 1:00 p.m. for the final St. John's social of the year, LOVE SJES. All guests will enjoy two hours of fun tennis play, beginning at 9:00 a.m., followed by lunch at Lakewood Country Club. All proceeds from the ticket sales benefit St. John's. Join us for a fun afternoon! This social event is graciously hosted by: Kristi Bare, Lauren Christensen, Becky Clarke, Melissa Eakes, Stephanie Howells, Kerri Johnson, Amy Laczkowski, Claudia McGee, Aimee McMillan, Allison Methvin, Nicole Motley, Lane Olson, Mae Reeves, Kathy Row and Blair Whittneben. Spaces are limited, so sign up today.
TIDYING UP IN LENT
Spring cleaning. Downsizing. These are great ways to think about the season of Lent—40 days of decluttering our lives to reclaim a little more space for love and joy and God. Join us every Friday during Lent for fellowship, food and a guest speaker.
6:30 p.m. Dinner prepared by a different ministry team each week.
7:30 p.m. Stations of the Cross followed by our Tidying Up guest speakers. Children ages 4-11 meet in the undercroft for their own Tidying Up lessons, along with Bible stories and crafts.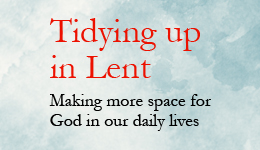 EASTER SUNDAY SERVICES
St. John's Episcopal Church will hold an Easter worship service at 9:00 a.m. on Sunday, April 21. See Father Houk's invitation. Students and teachers will be familiar with the liturgy, and we will have the great Easter hymns of our tradition, choir, brass and timpani, and a children's sermon to make sure all ages hear the Good News. At 10:15 a.m. we have our annual Easter Egg Hunt on the playground and a big reception in Parish Hall. And throughout the morning, our caring nursery staff are on hand to attend to children up through 5 years old.
St. John's Episcopal School is dedicated to a program of academic excellence designed to train
the mind, strengthen the character and enrich the spirit of each student in a Christian environment.
St. John's Episcopal School | 214-328-9131
stjohnsschool.org