WEEKLY NEWSLETTER                                                          APRIL 1, 2019

It's finally here! Join us at the St. John's Carnival this Saturday.
THIS WEEK'S NEWS AND EVENTS
UNDER THE BIG TOP! 2019 CARNIVAL AND SPIRIT DAY
Join us Under the Big Top on this Saturday, April 6, from 2:00 to 6:00 p.m. for a day of family fun! We'll have Liberty Burger, Midway games, BBQ from our tailgate teams, balloon makers, a petting zoo and more! Wristbands will be available for purchase at the door. Blue wristbands will cost $15, and gold wristbands will cost $35. 
Volunteer
We need all circus enthusiasts in the ring to make this the Greatest Show on Earth! Please volunteer to work a shift at your class-assigned booth during the carnival. Volunteers are also needed to lend a hand at setup on Friday night and cleanup afterward. Visit the SignUpGenius and choose a shift. Remember, we can't do it without your help! We can't wait to see you there!
Bake, buy and sale
Do you love to bake? Then break out your best recipes for nut-free, homemade treats and sign up for the annual bake sale to show off your culinary skills. We also accept nut-free items purchased at bakeries or your local grocery store. Baked goods may be dropped off during morning and afternoon carpool on Friday, April 5. Sign up to bring your favorite treats on Friday!
Spirit Day
Spirit Day is Friday, April 5! Students may wear this year's official Under the Big Top t-shirt or any St. John's shirt with jeans, athletic pants or shorts. If students choose to wear leggings, please be mindful that the shirt is of appropriate length to meet free dress guidelines as stipulated on page 43 in the school handbook. If your child chooses not to participate, he or she must wear a regular school uniform.
SWEATERS/BLAZERS AT EUCHARIST
Sweaters and blazers will not be required at Eucharist for the remainder of the school year. (Ties are still required.) However, if a student chooses to wear something over his or her shirt to Eucharist on Wednesdays, it must be a sweater or blazer. Eighth graders: Please note that you will still need your blazers for graduation-related activities. Do not discard them yet.
CTP TESTING WITH ACCOMMODATIONS 
Learning specialist Amy Fulmer has contacted families directly if we have documentation on file for your child that recommends the accommodation of administration in an extended-time setting. Please reply to her with your preference for the extended-time accommodation by Thursday, April 4. If you have not been contacted, please contact Amy Fulmer to arrange accommodations for your child.
CTP TESTING SAVE THE DATE
Second through eighth grade students will take the annual CTP standardized tests on the following dates:
Second through fourth grades – April 8-11
Fifth and eighth grades – week of April 15-18
Sixth and seventh grades – week of April 23-25
Please review the details about CTP Online emailed by Amy Fulmer on Thursday, March 28. Avoid scheduling morning appointments for your child on testing days, as opportunities for make-up testing will be limited. Make-up testing will be scheduled by the school and may include weekend testing. Help your child get plenty of rest and provide a good breakfast that includes a protein source.
THEOLOGY ON TAP
Father Houk will host a discussion for St. John's dads on Thursday, April 4 in the Parish Hall from 7:00 to 9:00 p.m. Beer will be served.

CRUSADER CLUB BREAKFAST
The next Crusader Club breakfast will feature food from Barbec's and will be held on Friday, April 5, in Parish Hall at 7:30 a.m.
APRIL BIRTHDAY BLESSINGS + LUNCH MENU
The birthday blessing schedule is posted on ParentsWeb (School / Resources). You will also find the monthly lunch menu in ParentsWeb (School / Resources), as well as under the Current Families page of the website. See the April menu.
IMMUNIZATION UPDATES
If your child has received any immunizations over the course of this school year, please send a copy of your child's immunization record to the school. You may drop off updated records at school, send them by fax (214-320-0205), or email to the school nurse, Amy Johns. All students will need to be compliant with state immunization requirements prior to August 21, 2019.
Note that for the 2019-2020 school year, all incoming seventh graders will need to have Tetanus/Tdap booster, Meningitis (MCV) and the second Varicella vaccine (Chicken Pox) before the start of school. If you have a current sixth grade student, please check their records to make sure they have had these shots. Most pediatricians give these shots earlier than the state requirement. If you find that they have already been given, please provide a record of the copy to Amy Johns. All immunization delinquency notices for next year will be sent via RenWeb over the summer.
BOOK ORDERS FOR VISITING AUTHOR
Author/illustrator Jarrett J. Krosoczka will visit with Lower School students on Thursday, May 2. Book order forms will be sent home tomorrow, April 2, for those who wish to purchase a book for the author to sign the day of his visit. Book orders must be returned no later than Tuesday, April 9. If you've previously purchased any of Mr. Krosoczka's books, your child may bring up to two for him to sign. Please address questions to librarian Jennifer Powers.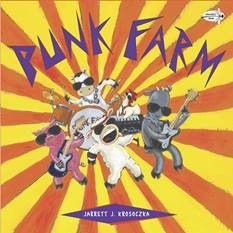 SUMMER AT ST. JOHN'S
Do you love your friends and the Texas Rangers? We have a great deal for you! Join your friends in "Get on the Bus and Go" camp at Summer at St. John's to see the Texas Rangers play the Cleveland Indians on Thursday, June 20. Also during that week, you will have a blast at Main Event, take in lunch and a movie at Alamo Drafthouse Cinema and much more! Grab your friends and sign up soon!
NAMI PARENTING LECTURE SERIES
The NAMI Basics program is a series of parenting classes, presented by the National Alliance on Mental Illness, that offer concrete help in dealing with challenging children as well as the support of meeting other parents with similar experiences. Classes will take place on Thursday evenings from April 4 through May 9 from 6:30 to 9:30 p.m. at Vanguard Preparatory School. Learn more about this powerful program and register for the series.
FOURTH GRADE TEXAS HISTORY REENACTOR
Erastus "Deaf" Smith visited the fourth graders last Thursday. "Deaf" was a scout for Sam Houston during the Texas Revolution. He talked with the students about surviving on the Texas frontier and helping Texas win its independence despite his hearing loss. He reminded the students that anything is possible as long as you continue to strive for your goals. "Deaf" was portrayed by his great, great, great, great, grandson, Dr. Chris Hull. We all enjoyed learning about this boundless Texas hero.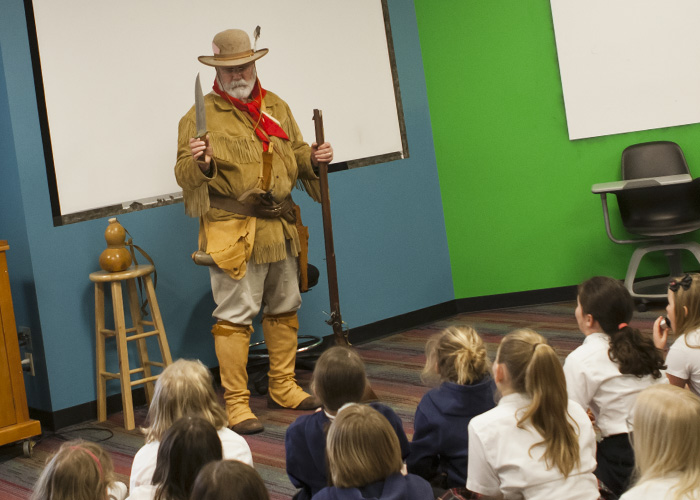 SPANISH CAFE
Senora Martinez's second grade students just finished a PBL that included researching, designing and decorating a restaurant. Then they opened their restaurant doors in the Lower School science lab with faculty as their customers. After taking reservations, students worked in the restaurant using their Spanish skills and serving a full Mexican menu that was muy delicioso!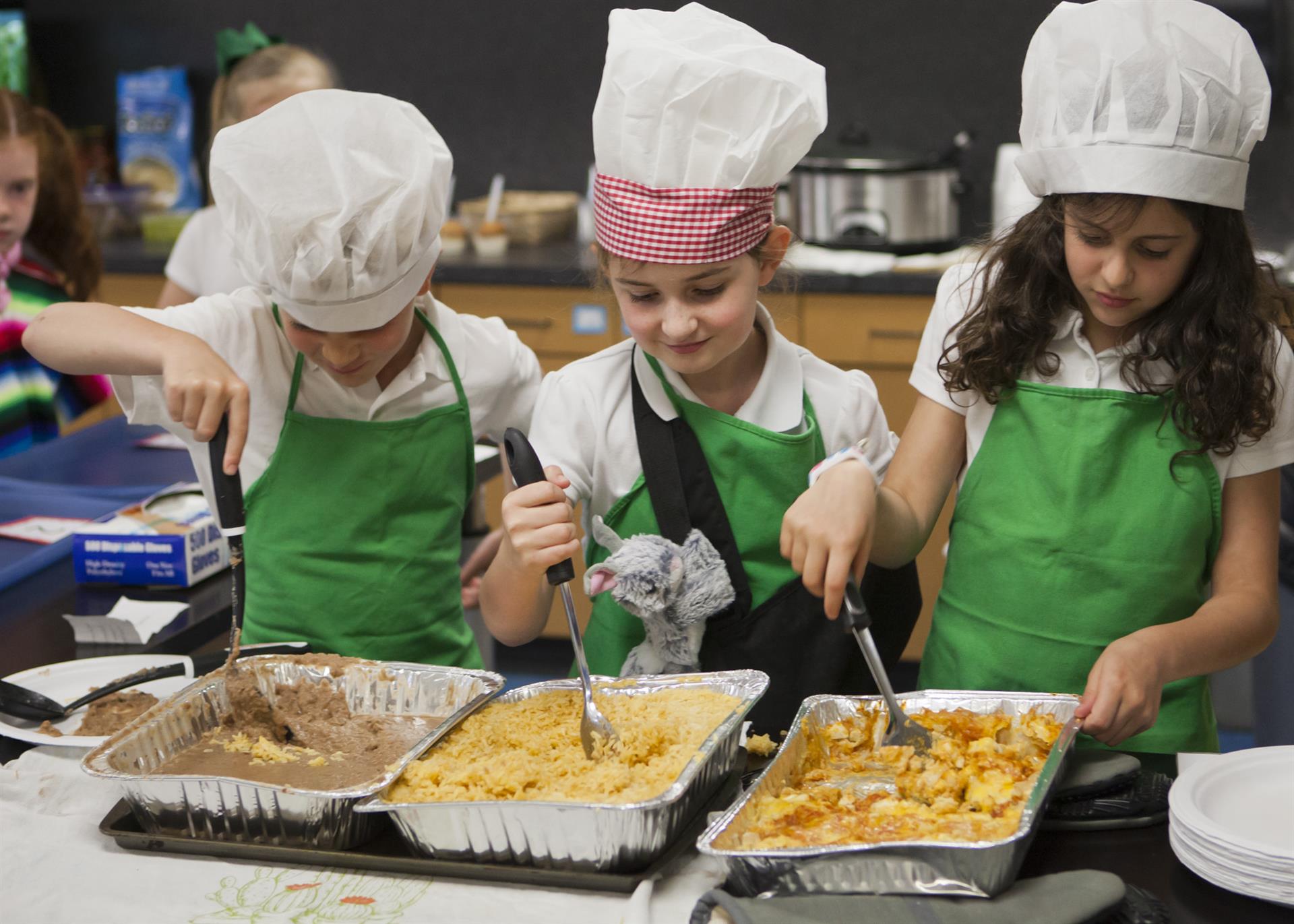 BOX TOP WINNERS
Congratulations to Mrs. Stillwagoner's class for collecting 173 Box Tops and winning a free dress day! The next Box Top collection day is Friday, April 12.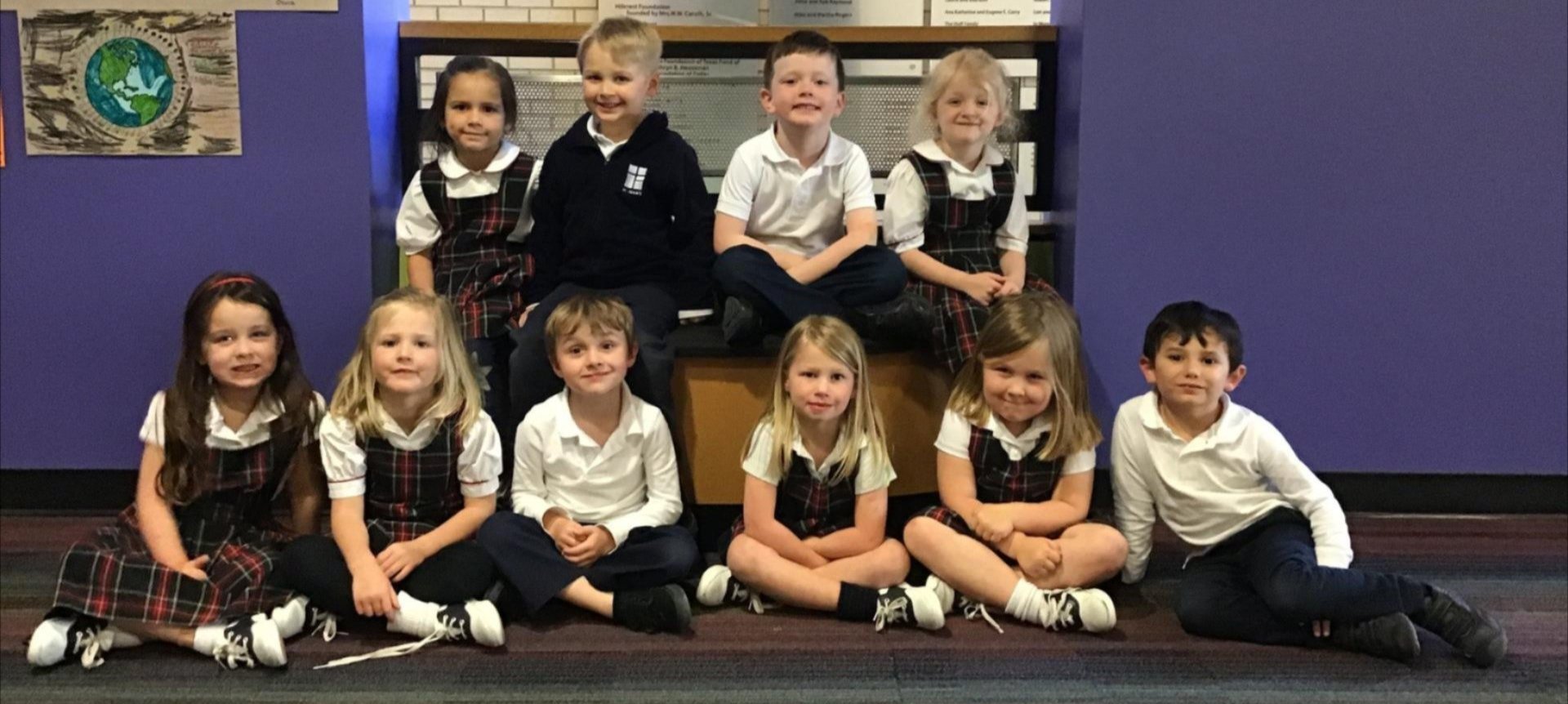 FACULTY APPRECIATION LUNCHEON
We will honor those who continue to build on an EPIC ERA at SJES on Wednesday, May 1. This year's theme is EPIC ERAS in history. What's your favorite... the Renaissance Period, the Victorian Era, the Free Spirit of the '60s, or the Age Of Fortnite?


Interested in donating? We are seeking raffle items for the luncheon. Examples include spa gift certificates, sports tickets, vacation getaways or NorthPark gold. We will create EPIC packages for our teachers and staff. Big or small your donations are greatly appreciated. Please contact Erin Carter if you would like to donate an item for the luncheon.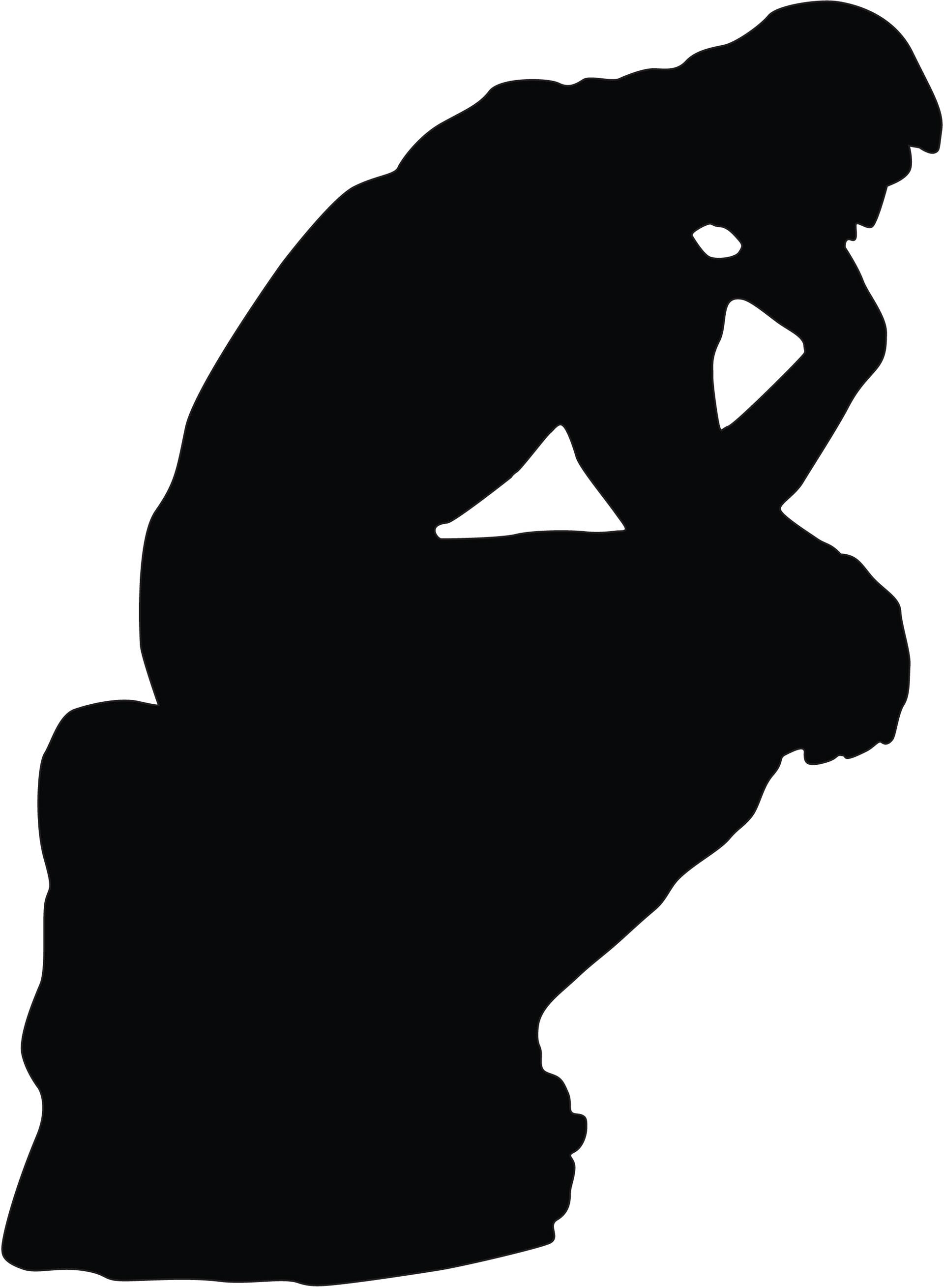 CRUSADER CLUB GOLF CLASSIC
Save the date for the 18th annual golf tournament Friday, May 10 at Stevens Park Golf Club. Registration is now open - sign your team up today. Plan to spend a morning on the links with friends in support of St. John's.
"LOVE SJES" SOCIAL
Please join us on Friday, May 10, from 9:00 to 1:00 p.m. for the final St. John's social of the year, LOVE SJES. All guests will enjoy two hours of fun tennis play, beginning at 9:00 a.m., followed by lunch at Lakewood Country Club. All proceeds from the ticket sales benefit St. John's. Join us for a fun afternoon! This social event is graciously hosted by: Kristi Bare, Lauren Christensen, Becky Clarke, Melissa Eakes, Stephanie Howells, Kerri Johnson, Amy Laczkowski, Claudia McGee, Aimee McMillan, Allison Methvin, Nicole Motley, Lane Olson, Mae Reeves, Kathy Row and Blair Whittneben. Spaces are limited, so sign up today.
View the Middle School Spring sports schedule for the week of April 1 - April 5.

Monday, April 1
Golf Group 1 at Town East Golf 3:45 – 6:00 p.m.

Tuesday, April 2
Baseball Practice 3:45 – 5:30 p.m
Track Practice 3:45 – 5:00 p.m.
Tennis 3:45 – 5:45 p.m. at Fair Oaks
Golf @ DAC 3:45 – 6:00 p.m.


Wednesday, April 3
Thursday, April 4
Baseball Practice 3:45 – 5:30 p.m.
Tennis Tournament @ UTD 8:00 a.m. – 1:00 p.m.
Track Practice 3:45 – 5:00 p.m.
Golf Group 2 @ Town East Golf 3:45 – 6:00 p.m.


Friday, April 5
TIDYING UP IN LENT
Spring cleaning. Downsizing. These are great ways to think about the season of Lent—40 days of decluttering our lives to reclaim a little more space for love and joy and God. Join us every Friday during Lent for fellowship, food and a guest speaker.
6:30 p.m. Dinner prepared by a different ministry team each week.
7:30 p.m. Stations of the Cross followed by our Tidying Up guest speakers. Children ages 4-11 meet in the undercroft for their own Tidying Up lessons, along with Bible stories and crafts.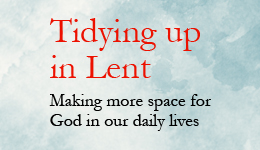 With gratitude for the past five years and with hope for the future, I am happy to announce that I have been accepted to study at the graduate department of Theology at Saint Louis University, beginning in the Fall of 2019. Unfortunately, that means that I will not be coming back to St. John's as your chaplain next year.
When I first arrived at St. John's, I had never led a school chapel service, never taught in a classroom setting, and never known just how much a group of students and families can work its way into a person's heart. Your commitment as students, families, and teachers makes St. John's a remarkable community, a place where education and religion together attain a unique and happy mixture that cannot be found in just any ol' school, or even any other Episcopal school. It has been an honor to be a part of this community, to speak to you and for you, and to hold you as students, families, and faculty and staff in my prayers before God.
I will continue to serve through the end of 2018-19, and will be offering several Summer camps as well. We have still two months in which we can continue to "Testify!" to God's goodness in our lives together. Easter is on its way, and after that our flurry of end-of-school events in chapel. Eighth grade students will present their service learning projects, and we will honor students and faculty for their good work. Parents, you're always welcome to join us as we celebrate what God has done and what our community has accomplished.
St. John's Episcopal School is dedicated to a program of academic excellence designed to train
the mind, strengthen the character and enrich the spirit of each student in a Christian environment.
St. John's Episcopal School | 214-328-9131
stjohnsschool.org