WEEKLY NEWSLETTER                                                          MARCH 25, 2019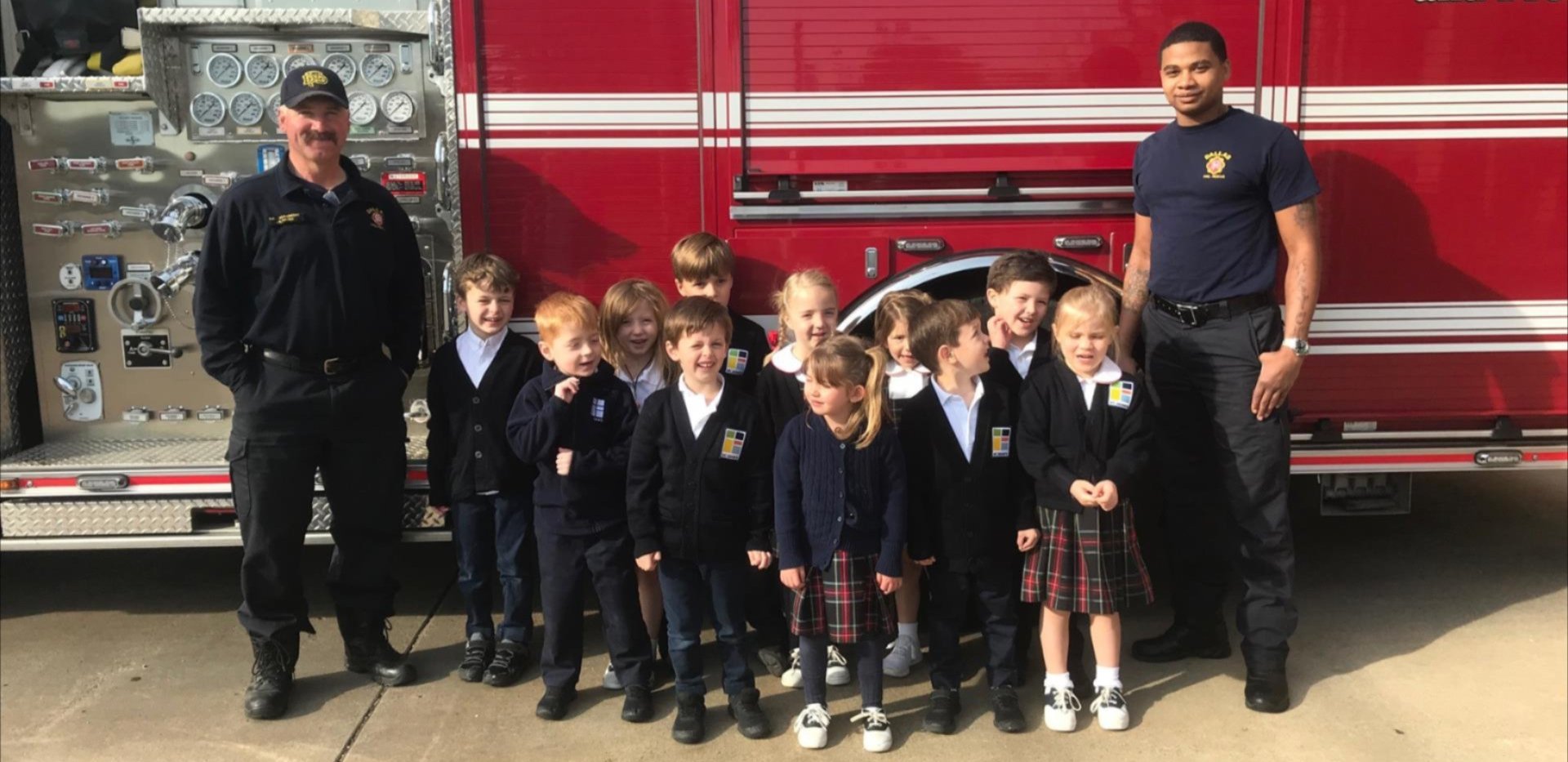 Pre-k students visited Fire Station 31 located nearby on Garland Road.
THIS WEEK'S NEWS AND EVENTS
CARUTH RECEPTION
Each spring, Dallas philanthropist W. W. Caruth, III visits St. John's, bringing exotic photographs and tales of his extensive travels. This year, he will be speaking about his journeys in northeast India to the sixth grade, who recently completed a PBL that included a study of both the continent of Asia and Indian culture. You are invited to the artist's reception for this year's exhibition tomorrow, March 26, from 4:00 to 5:30 p.m.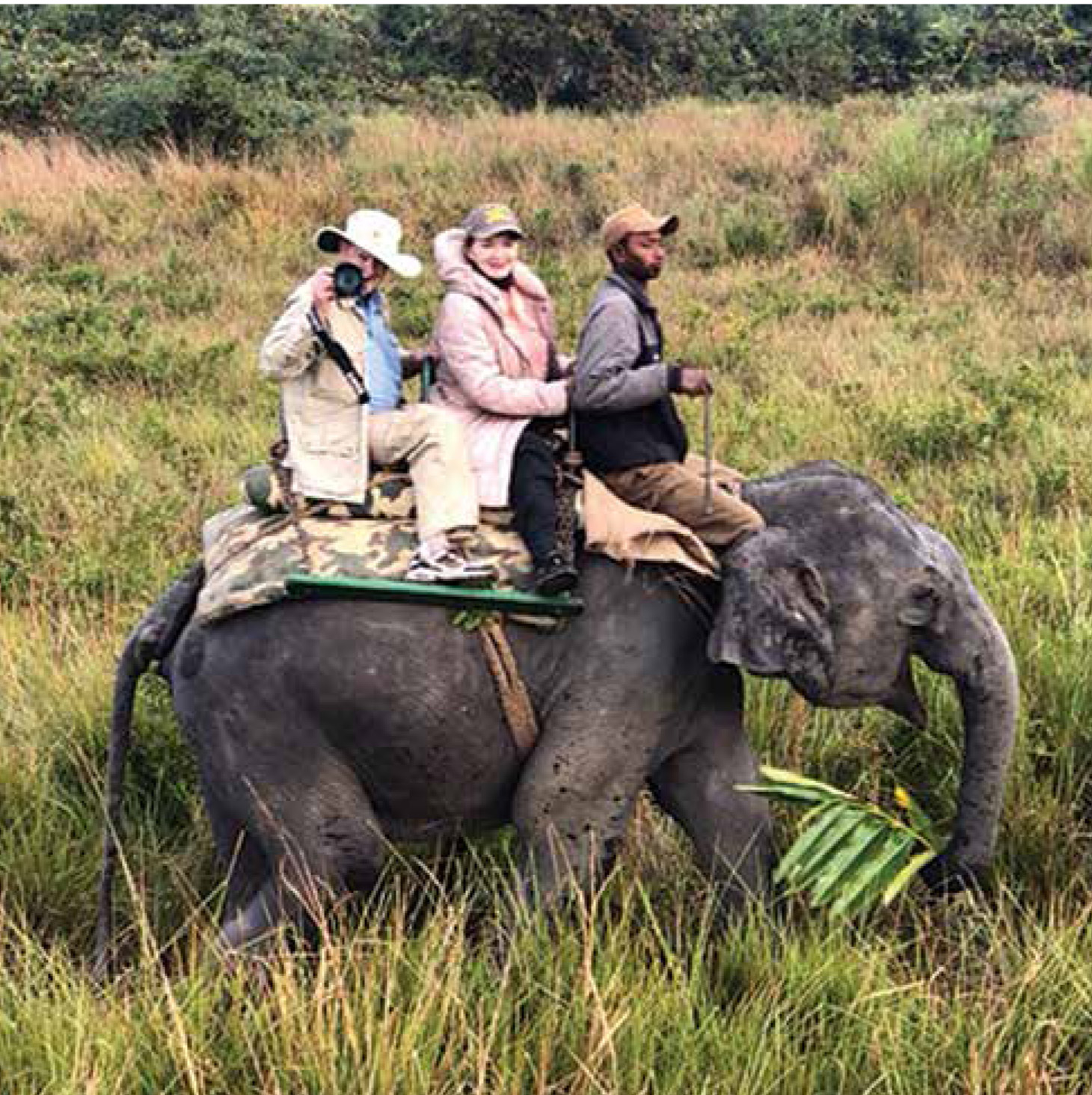 PARENT-TEACHER CONFERENCE DAY
Conference Day will be Wednesday, March 27. Please note that fourth through eighth grade students attend the conference with their parents. There will be no classes on Conference Day; however, After School Program staff will provide childcare for children four years old through fourth grade in Owen Gym for the duration of your child's conference. Childcare is available between 7:30 a.m. and 4:30 p.m. The cost is $5 per child and can be paid by check or cash, or it may be billed to your ParentsWeb account. Students may not bring iPads or other electronic devices to the childcare.
WHITE ROCK SPRING GAMES - REGISTRATION EXTENDED THROUGH THURSDAY
Gather your teams of 4 and support this event, benefiting East Dallas schools. The games take place Saturday, April 13 at Bishop Lynch and offer students in kindergarten through fifth grade a chance to compete in events like tug-of-war, relay races and more! Please see www.whiterockgames.com for more information. The registration deadline has been extended through Thursday, March 28. All St. John's entry fees will be donated back to the school.
MIDDLE SCHOOL PAJAMA DAY FRIDAY
This Friday, March 29, Student Council will sponsor a Middle School Pajama Day to celebrate spring and students' hard work in school, athletics and activities. Students wishing to participate may wear a pair of pajamas that follow the free dress day requirements, as outlined in the school handbook. Slippers will not be allowed, so please wear closed-toed shoes. If you have any questions, email Mr. Adler.
SPEAKER SERIES: PARENTING IN THE DIGITAL AGE
Dr. David Young, co-founder of the Dallas Therapy Alliance, will give his presentation "How to Keep it Together: Parenting in the Digital Age" on Wednesday, April 24 at 8:15 a.m. in the Lower School science lab as a part of the St. John's Parent Speaker Series. This seminar is targeted more towards dads, but everyone is welcome. Dr. Young will explore some of the common challenges facing dads in the digital age, and how to parent kids through it. He will explain some of the underlying psychological and biological dynamics that influence parenting, and how to use them to your advantage to keep from getting locked into a battle with your child.
PRESIDENT'S PARTY
All donors who have contributed a cumulative total of $1,000 or more to St. John's this year should have received an invitation to join us for a wonderful evening Friday, March 29 at the home of Kerri and Byron Johnson. Festivities include buffet dinner and entertainment provided by Alpha Dogs, featuring alumni parent Jack Reed. It's not too late to be included; increase your gift or make a pledge to the St. John's Fund. Contact Carol Graham via email or 214-328-9131 x124 for additional details.
TABLE HOSTS NEEDED FOR CULTURE FEST 2019 
St. John's is recruiting families to share their heritage with the school community. Host a table at Culture Fest 2019 on Friday, April 12, from 12:00 to 3:30 p.m. Your involvement is critical to the success of Culture Fest! The kids are always excited to see what parents and teachers share at the event. Be creative! With food samples, photos, artifacts and crafts, you can offer a glimpse into another country or culture. Please visit the Sign-Up Genius to learn ways you can be involved. If you have any questions about Culture Fest, please contact Ms. Breeding. 
SUMMER CAMPS
Spring break is over, so now it is time to get ready for SUMMER! Come to Summer at St. John's for fun, friends and fantastic experiences. We still have lots of great camps available for St. John's kids of all ages. Does your child like hands-on science or music? Are they interested in learning new sports like fencing or lacrosse? Or even joining the circus? We have it all. View our camp brochure and register to join the fun. 
TIP OF THE WEEK  — Supporting Sleep With — and Despite — Media
Remember when your child was young, and trying to get them to sleep enough - or at all - was a huge focus? As children get older, we sometimes lose sight of how important sleep is for both physical and mental well-being. Media and technology can easily get in the way of healthy sleep habits, so it's important to set expectations around devices and bedtimes.
THEOLOGY ON TAP
Father Houk will host a discussion for St. John's dads on Thursday, April 4 in the Parish Hall from 7:00 to 9:00 p.m. Beer will be served.

CRUSADER CLUB BREAKFAST
The next Crusader Club breakfast will feature food from Barbec's and will be held on Friday, April 5, in Parish Hall at 7:30 a.m. Please note a correction from last week's newsletter: this event is for dads only (sorry, kids).
UNDER THE BIG TOP! 2019 CARNIVAL
Join us Under the Big Top on Saturday, April 6, from 2:00 to 6:00 p.m. for a day of family fun! We'll have Liberty Burger, Midway games, BBQ from our tailgate teams, balloon makers, a petting zoo and more! We need all circus enthusiasts in the ring to make this the Greatest Show on Earth! Please volunteer to work a shift at your class-assigned booth during the carnival. Volunteers are also needed to lend a hand at setup on Friday night and cleanup afterward. See the SignUpGenius and choose a shift. We also need all you bakers to make the Cake Walk a piece of cake! Please see the SignUpGenius to choose an item to donate. 
CTP TESTING
Second through eighth grade students will take the annual CTP 4 standardized tests on the following dates:
Second through fourth grades – week of April 8
Fifth and eighth grades – week of April 15
Sixth and seventh grades – week of April 22
Please avoid scheduling morning appointments for your child on testing days, as opportunities for makeup testing will be limited. Make-up testing will be scheduled by the school and may include weekend testing. Help your child get plenty of rest and provide a good breakfast that includes a protein source. Parents will receive detailed information about this year's testing at the end of March.
CTP TESTING WITH ACCOMMODATIONS 
If we have documentation on file for your child that recommends the accommodation of administration in an extended-time setting, learning specialist Amy Fulmer will be contacting families directly. Please reply to her with your preference for the extended-time accommodation by Thursday, April 4.
ST. JOHN'S SECURITY AUDIT
On Wednesday and Thursday, April 17 and 18, Arcadia Cognerati, leading experts in threat prevention, will be on campus to conduct a security audit on our emergency management procedures and provide training sessions in the areas of Situational Awareness and Pre-event Indicators. Their expertise in human behavior pattern recognition and analysis will provide our school important tools and strategies to help prevent and mitigate potential threats to our campus. During their visit, a parent session will take place for our families to learn more about our security policies and gain insight into ways in which you can proactively contribute to the safety of our campus. An update will be made with specific information regarding the parent session as we finalize the schedule with Arcadia Cognerati.
NAMI PARENTING LECTURE SERIES
The NAMI Basics program is a series of parenting classes, presented by the National Alliance on Mental Illness, that offer concrete help in dealing with challenging children as well as the support of meeting other parents with similar experiences. Classes will take place on Thursday evenings from April 4 through May 9 from 6:30 to 9:30 p.m. at Vanguard Preparatory School. Learn more about this powerful program and register for the series.
"LOVE SJES" SOCIAL
Please join us on Friday, May 10, from 9:00 to 1:00 p.m. for the final St. John's social of the year, LOVE SJES. All guests will enjoy two hours of fun tennis play, beginning at 9:00 a.m., followed by lunch at Lakewood Country Club. All proceeds from the ticket sales benefit St. John's. Join us for a fun afternoon! This social event is graciously hosted by: Kristi Bare, Lauren Christensen, Becky Clarke, Melissa Eakes, Stephanie Howells, Kerri Johnson, Amy Laczkowski, Claudia McGee, Aimee McMillan, Allison Methvin, Nicole Motley, Lane Olson, Mae Reeves, Kathy Row and Blair Whittneben. Buy your tickets now.
STOCK MARKET GAME
St. John's is currently in week 6 of the 10 week Spring Session of the North Texas Region Stock Market Game. There has been quite a bit of excitement among the sixth grade students after noticing how far their teams have moved up in the rankings. At this time, we have 14 St. John's teams competing alongside 327 teams throughout North Texas. Currently, 3 of our teams are placed in the top 25. Additionally, three-fourths of our sixth grade teams are in the top half of the game, even though they are competing with many seventh and eighth grade teams in North Texas.
BUDDY DAY
During Buddy Day last week, students met up with their buddies to learn about how to protect the environment and keep the earth beautiful. Seventh- and eighth-grade students from the Art of Green elective shared a video about the dangers of pollution and the importance of proper recycling. After that, buddies worked together to create "Give the Earth a Hand" posters to display around the school.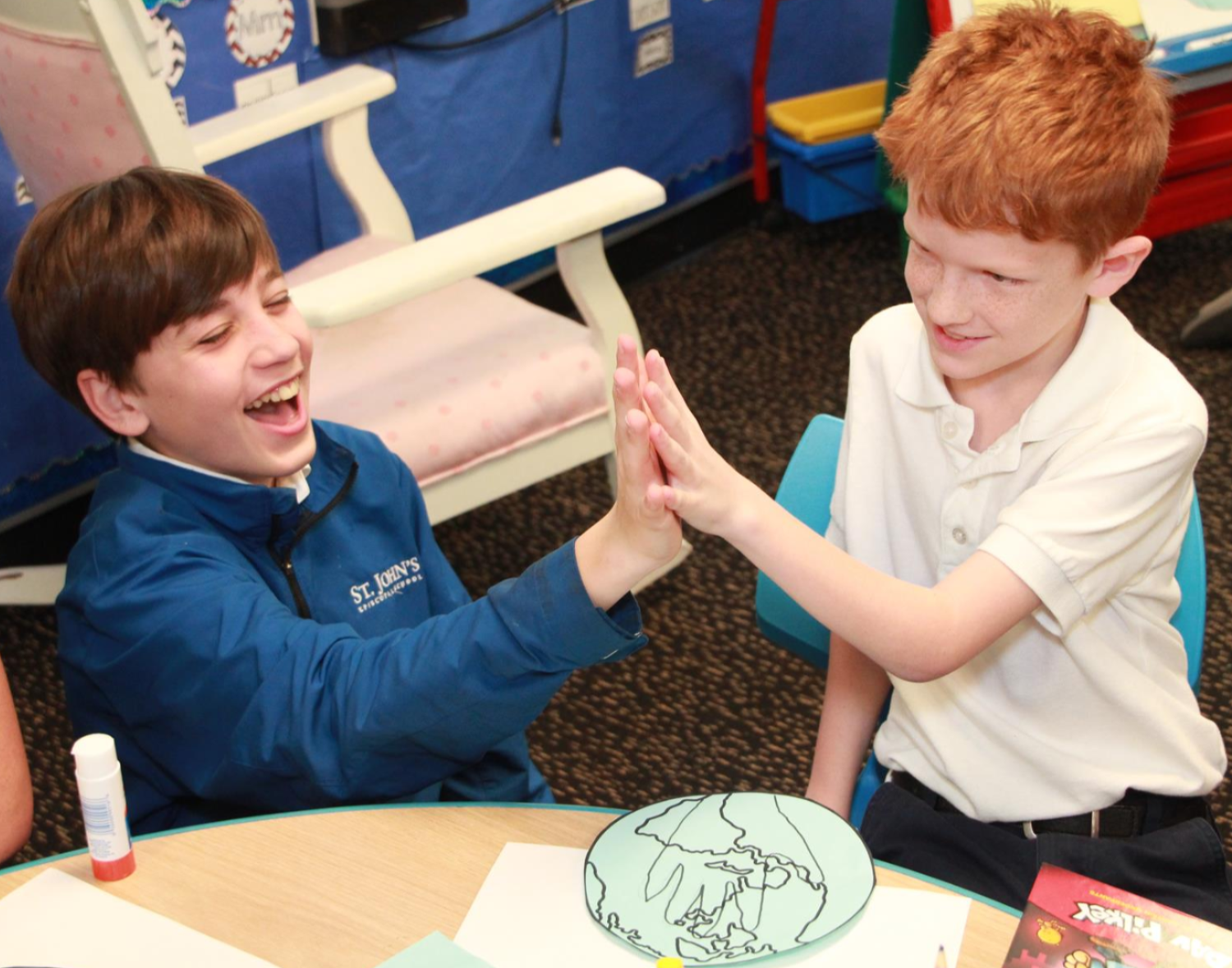 PRE-K TRIP TO FIRE STATION
Last week, pre-k students visited Fire Station 31 on Garland Road. The firefighters discussed fire safety, day-to-day life at the station, and the special equipment that they use to protect themselves. The pre-k students left some cupcakes with the firefighters as a token of their gratitude.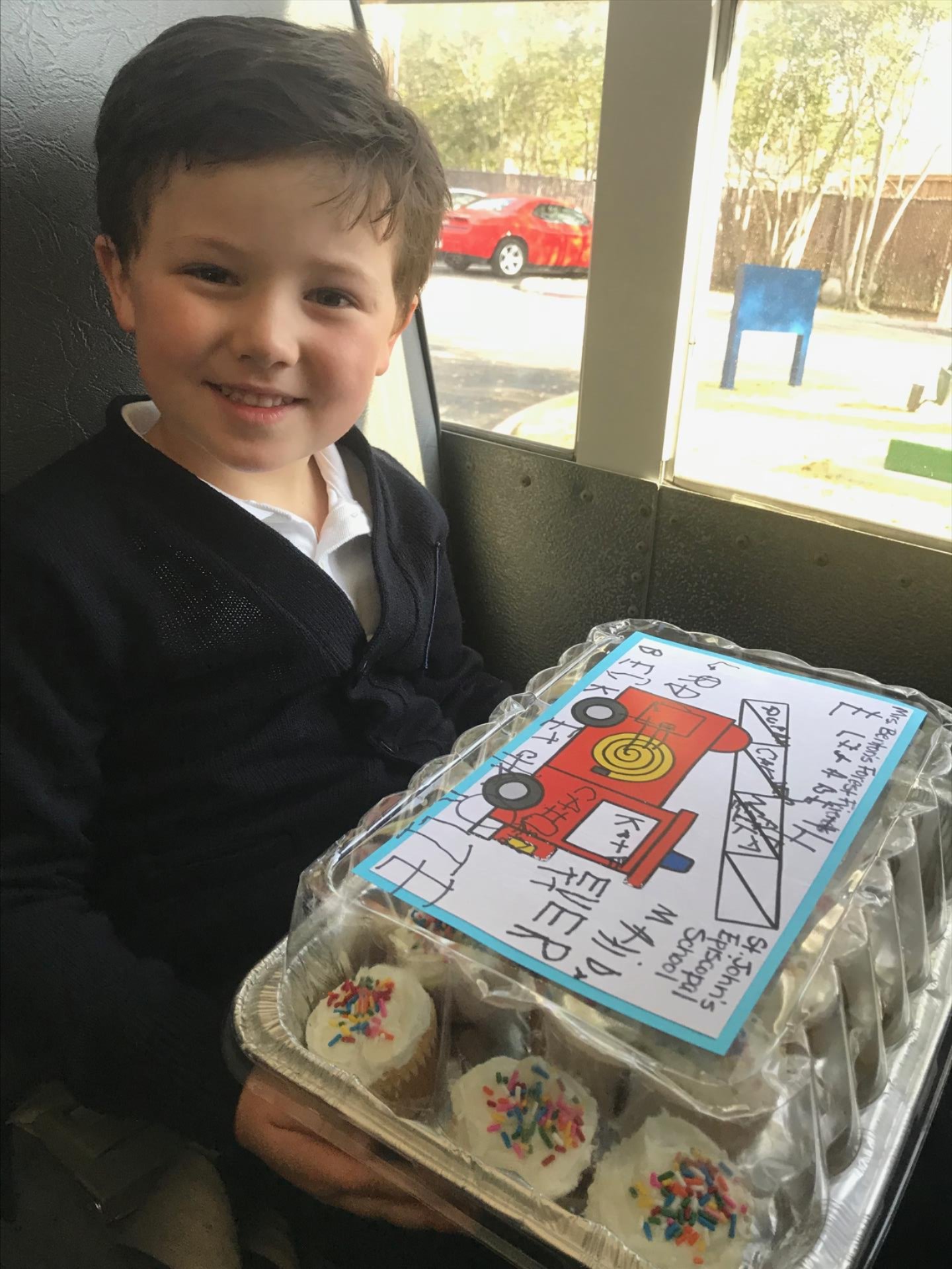 View the athletics schedule for the week of March 25 - March 29.

Monday, March 25
Baseball @ Parish at 4:30 p.m.
Golf Tournament for select fifth and sixth graders.

Tuesday, March 26
Baseball practice 3:45 – 5:30 p.m.
Golf at Tenison 3:45 – 6:00 p.m.
Tennis 3:45 – 5:30 at Fair Oaks
Track Practice 3:45 – 5:00 p.m.

Wednesday, March 27
Thursday, March 28
Baseball Practice 3:45 – 5:30 p.m.
Tennis 3:45 – 5:30 at Fair Oaks
Track practice 3:45 – 5:00 p.m.
Golf at Tenison 3:45 – 5:30 p.m.
Fair Oaks Tennis Center 7501 Merriman Pkwy. Dallas, TX 75231
Parish Episcopal School 4101 Sigma Rd. Dallas, TX 75244
TIDYING UP IN LENT
Spring cleaning. Downsizing. These are great ways to think about the season of Lent—40 days of decluttering our lives to reclaim a little more space for love and joy and God. Join us every Friday during Lent for fellowship, food and a guest speaker.
6:30 p.m. Dinner prepared by a different ministry team each week.
7:30 p.m. Stations of the Cross followed by our Tidying Up guest speakers. Children ages 4-11 meet in the undercroft for their own Tidying Up lessons, along with Bible stories and crafts.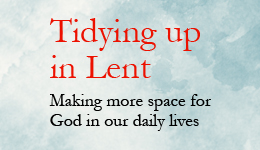 "Who has the heart to win a championship?" the coach shouted. It was a hot, humid day on the football practice field in August, and two-a-day practices were in full swing. But the coach's mind wasn't on August practices: he was thinking about playoff games in late November that would inevitably come down to the final precious seconds, requiring every last ounce of effort, grit, and resilience that we players could muster. So he pushed us months in advance to train harder and commit more fully.
Something of the same spirit is in our readings for Chapel this week. Lent is the time that Christians submit themselves to God's spiritual coaching, even when that means our failures and sins become uncomfortably visible to us. We will hear James, the brother of Jesus, challenge us to make our faith real by loving the people around us, by being slow to anger, and by controlling our words. We will hear St. Paul confront systems of privilege and inequality and demand that Christians should do better for Christ's sake. These challenging readings aren't meant to make us feel guilty, but to train us in the skill of owning our failures and doing better.
In Early Childhood chapel, we will hear how Jesus blesses children, heals a blind man, and calls himself the Good Shepherd. Each story will help us understand Jesus more fully as we are led toward the great story of His passion and resurrection.
St. John's Episcopal School is dedicated to a program of academic excellence designed to train
the mind, strengthen the character and enrich the spirit of each student in a Christian environment.
St. John's Episcopal School | 214-328-9131
stjohnsschool.org