WEEKLY NEWSLETTER                                                  MARCH 4, 2019
Final fall harvest from the garden.
THIS WEEK'S NEWS AND EVENTS
AUCTION THANK YOU
The extraordinary generosity of St. John's parents at the CLUE: MORE THAN JUST A GAME auction was overwhelming! We would also like to express our gratitude auction co-chairs Emily Cassady and Julie Halverson for their hard work and dedication. Thank you to all those who made generous donations, volunteered their time, and to the 350 St. John's friends who came out and made the night such a success. The Parents Association raised a total of $62,915 thus far to fund the new makerspace. We are so very close to meeting the Fund-a-Need goal of raising $65,000. Every dollar counts, so please consider making a contribution--the PA has extended the donation window through 4:00 p.m. on Friday, March 8. See the video (starring our students) for more information and donate now. 


AUCTION FLASH SALE
Even though auction ended on Saturday night, your opportunity to grab silent auction items will be available until Friday, March 8 at 4:00 p.m. Check out this link for all the wonderful items generously donated by the St. John's community.


ASH WEDNESDAY
Dress uniforms are required for all students Wednesday, March 6 in celebration of Eucharist. For Lower School students, please see below for the fun dress-up themes. First through eighth graders will receive the imposition of ashes. Your preference for whether your child will receive ashes or a blessing during the service was part of our annual online enrollment process. Your child's homeroom teacher/advisor will have that information.


CELEBRATE READING WEEK
March 4-8 is Celebrate Reading Week. Lower School will celebrate reading with fun dress-up days. Please see the schedule below:
Tomorrow, March 5, "RED' A GOOD BOOK LATELY?": Wear something red with your uniform.
Wednesday, March 6, ASH WEDNESDAY / KIDS IN SOCKS: Wear crazy socks with your full-dress uniform.
Thursday, March 7, INSPIRED BY READING: Wear a book or book character themed shirt (homemade or store-bought OR dress up as your favorite book character.)
Friday, March 8, READING ROUNDUP: Wear western-themed accessories such as a bandanna, cowboy boots, cowboy hat, etc. along with free dress to round out our reading week.
If a child chooses not to participate in any of the dress-up day activities, he or she must wear a regular school uniform.
Thursday, March 7, from 8:00 until 8:30 am, Lower School will observe D.E.A.R. (Drop Everything and Read). Third and fourth graders should bring non-school-related reading material with them (book, magazine, comic, etc.). Pre-k through second graders will be read to or will read themselves during that time. Please contact librarian Jennifer Powers with questions.

THEOLOGY ON TAP FOR ST. JOHN'S DADS
Father Houk will host a discussion for St. John's dads on Thursday, March 7 in the Parish Hall from 7:00 to 9:00 p.m. Beer will be served.
MARCH BIRTHDAY BLESSINGS + LUNCH MENU
The birthday blessing schedule is posted on ParentsWeb (School / Resources). You will also find the monthly lunch menu in ParentsWeb (School / Resources), as well as under the Current Families page of the website. See the March menu.
SPRING BREAK
Spring Break is the week of March 11-15. Classes will resume at 8:00 a.m. on Monday, March 18. Have a safe and fun Spring Break.


PARENT EDUCATION SPEAKER SERIES: THE BIRDS & BEES
Register for Tuesday, March 19 from 8:30-9:30 a.m. for Megan Michelson to speak with parents of pre-k through fourth grade about the birds and bees. Megan will encourage and equip parents to have age-appropriate conversations with their young children about sex when they are faced with questions such as, "Where do babies come from?" or "How is that baby going to get out of there?"

PARENT-TEACHER CONFERENCE DAY
Conference Day will be Wednesday, March 27. Please note that fourth through eighth grade students attend the conference with their parents. There will be no classes on Conference Day; however, After School Program staff will provide childcare for children four years old through fourth grade in Owen Gym for the duration of your child's conference. Childcare is available between 7:30 a.m. and 4:30 p.m. The cost is $5 per child and can be paid by check, cash or may be billed to your ParentsWeb account. Students may not bring iPads or other electronic devices to the childcare.
PRESIDENT'S PARTY
All donors who have contributed a cumulative total of $1,000 or more to St. John's this year should have received an invitation to join us for a wonderful evening Friday, March 29 at the home of Kerri and Byron Johnson. Festivities include buffet dinner and entertainment provided by Alpha Dogs, featuring alumni parent Jack Reed. It's not too late to be included; increase your gift or make a pledge to the St. John's Fund. Contact Carol Graham via email or 214-328-9131 x124 for additional details. 


CULTURE FEST 2019 TABLE HOSTS
St. John's is recruiting families to share their heritage with the school community. Host a table at Culture Fest 2019 on Friday, April 12, 12:00 p.m. to 3:30 p.m. Students will have the opportunity to explore and discover Culture Fest with their grade level. Please visit the Sign-Up Genius to learn ways you can be involved. If you have any questions about Culture Fest, please contact Ms. Breeding. We will be sorry to miss the seventh grade during Culture Fest, but we know that they will have a great time on their overnight trip.

KIDS HEART CHALLENGE RALLY
Students will attend a rally on Friday, March 8, during which all students who raised money for Jump Rope for Heart will be recognized for their participation. The Red Hot Peppers jump rope team will perform to celebrate another successful Kids Heart Challenge.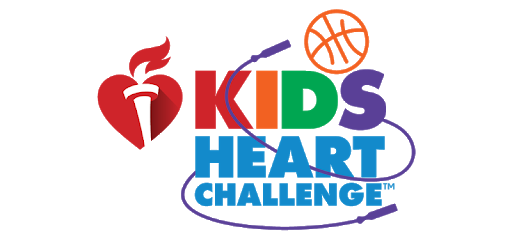 SIXTH GRADE SERVICE TRIP
Last Friday, sixth grade made its second service field trip to Bonton Farms, where they spent over an hour weeding, harvesting, feeding the chickens and laying compost. They also helped cover the beds to protect them from the frost, and tried valiantly but in vain to catch the slippery guinea fowl for its wing clipping.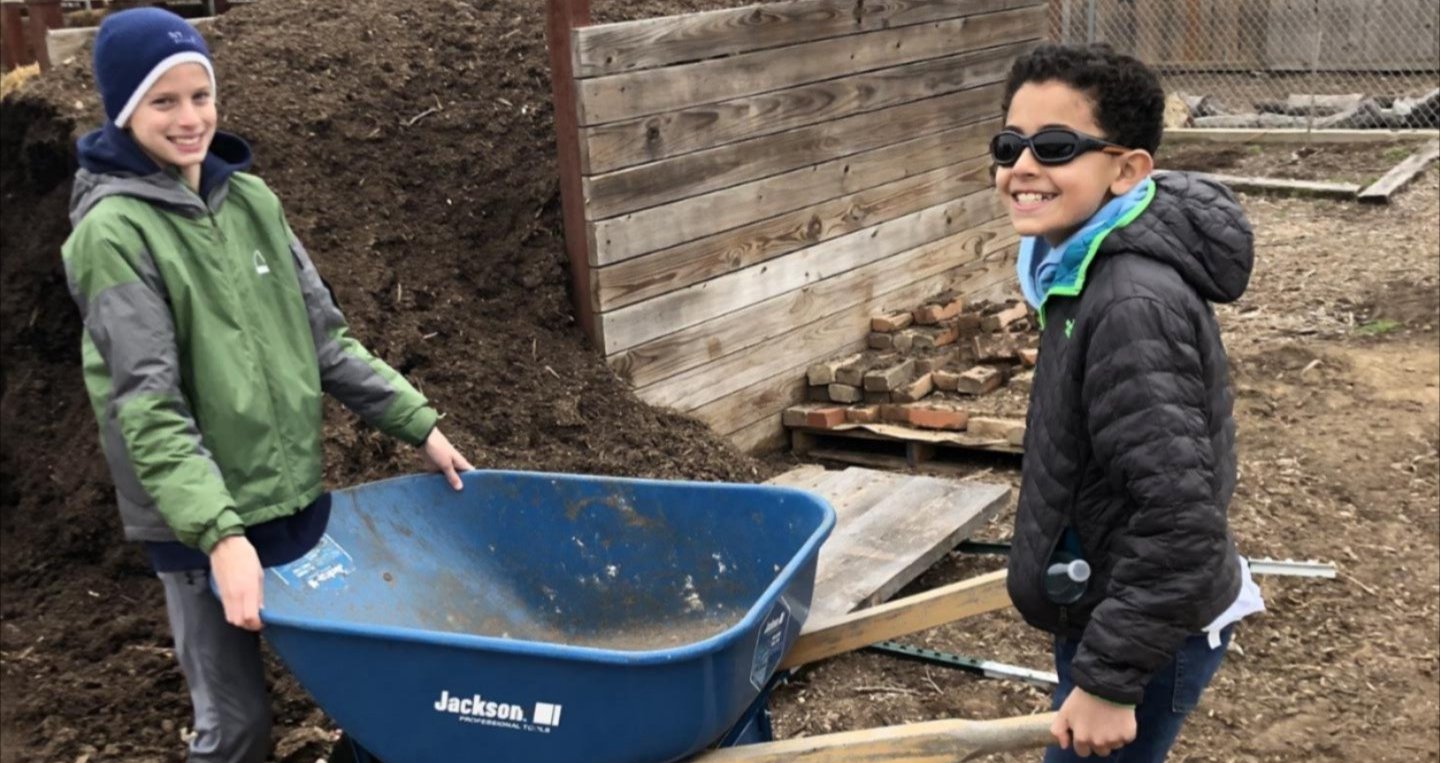 SEVENTH GRADE WORLD RELIGIONS FIELD TRIP
In conjunction with their studies in world history and religion, seventh grade students visited St. Seraphim Russian Orthodox Church, Temple Emanu-El and the Islamic Association of North Texas (IANT). Prior to the trip, Father Thorpe and Mrs. Carroll led students through St. John's chapel to practice how to "read" a worship space to learn more about what is important to a particular faith by looking at its art and architecture. Some students were struck by the visual abundance of St. Seraphim's iconography while others were impressed by the Torah and the Ark containing it. Seventh graders also had the opportunity to observe a prayer service at IANT and were welcomed by fellow seventh graders who attend school at IANT. Upon return to St. John's students reflected upon their gratitude for opportunities for experiential learning outside the classroom walls.
BOX TOP WINNERS
Congratulations to Mrs. Crouse's 4th grade class for collecting 799 Box Tops! They have won a free dress day. Our next  Box Tops collection will be Friday, March 22. Visit the Box Tops website for tips on how to boost your collections. Remember, your Box Tops benefit our school.
PA ANNOUNCES 2019-2020 SLATE
Thank you to the PA's nominating committee for presenting an energetic and committed slate of volunteers to lead the Parents Association next year. The slate was approved at the PA meeting last week by a verbal vote. See the 2019-2020 PA Council.
View the athletics schedule for the week of March 4 - March 8.

BASEBALL
Tuesday, March 5 - practice 3:45-5:00 p.m.
Thursday, March 7 - practice 3:45-5:00 p.m.


GOLF
Tuesday, March 5 - practice at Tenison 3:45-5:30 p.m.
Thursday, March 7 - practice at Tenison 3:45-5:30 p.m.


TENNIS
The tennis season will start on Tuesday, March 19, contact Mr. Herrin for details.


TRACK
The track season will start on Tuesday, March 19. Contact Mrs. Isbell for details.
MARDI GRAS AND PANCAKE SUPPER
Join us for our annual Mardi Gras celebration and pancake supper tomorrow, March 5 at 6:00 p.m. in the Parish Hall. Enjoy gumbo and rice and/or breakfast for dinner plus crafts and activities for the kids. The price for individuals is $5 and $15 for families.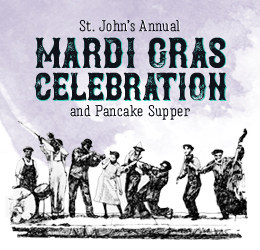 TIDYING UP IN LENT
Spring cleaning. Downsizing. These are great ways to think about the season of Lent—40 days of decluttering our lives to reclaim a little more space for love and joy and God. Join us every Friday during Lent for fellowship, food and a guest speaker.
6:30 p.m. Dinner prepared by a different ministry team each week.
7:30 p.m. Stations of the Cross followed by our Tidying Up guest speakers. Children ages 4-11 meet in the undercroft for their own Tidying Up lessons, along with Bible stories and crafts.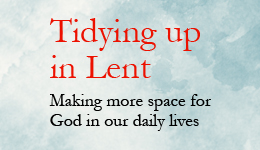 This time of year, with Mardi Gras coming up, it's traditional to enjoy pancakes or good Creole cooking. St. John's Church has its Fat Tuesday celebration right here on campus this Tuesday at 6:00 p.m. in the Parish Hall. Enjoy delicious gumbo, rice, sausage and pancakes, plus crafts and activities for the kids.
Of course, the big party stands back-to-back with Ash Wednesday, an extreme juxtaposition between fun and fasting, joy and sorrow, life and mortality. However strange it may seem to us to stand such different occasions next to each other, the message is clear: whether we celebrate or mourn, God loves us enough to become human and share the ups and downs of our life. Jesus' death and resurrection redeem our lives from sin and conquer death so that our eternity can look much more like a party than a fast. 
Ash Wednesday comes in the middle of the week, and we will be offering the imposition of ashes to any student who desires (it's not obligatory). Ashes are a symbol of our human mortality and our sorrow for our failures. Parents, this would be a good week to talk with your children about the sign of ashes on the forehead, so you and they are on the same page. Ash Wednesday can sometimes create intense feelings in students: be ready to guide them through what they've experienced and what it means.
St. John's Episcopal School is dedicated to a program of academic excellence designed to train
the mind, strengthen the character and enrich the spirit of each student in a Christian environment.
St. John's Episcopal School | 214-328-9131
stjohnsschool.org