WEEKLY NEWSLETTER                                                  FEBRUARY 19, 2019

Faculty and staff enjoyed the delicious food at the Warm Your Heart Luncheon.
THIS WEEK'S NEWS AND EVENTS
THANK YOU, PARENTS ASSOCIATION!
The faculty sends a heartfelt thanks to the Parents Association for last week's Warm Your Heart luncheon. This annual February tradition is a day that faculty looks forward to each year. Special thanks to the parents who shared their delicious soups and desserts!

EIGHTH GRADE TRIP STUDENTS AND PARENTS MEETING
On Wednesday, February 20, a mandatory preparatory meeting for the eighth grade trip will be held from 6:30 to 7:30 p.m. for eighth grade students and their parents in Clements Hall.


AUCTION TICKET PRICES INCREASE FRIDAY
Don't get left out of the game and miss the biggest St. John's fundraiser and party of the year on Saturday, March 2! Tickets increase from $125 to $150 this Friday, February 22, so purchase now. As you are buying your tickets, please consider sponsoring a teacher and his or her guest.
SEVENTH GRADE EXAMS
Seventh graders will take trimester exams in English and science on Friday, February 22. Students will attend classes after exams. View the exam schedule.
BOX TOPS DUE FRIDAY
Please turn in Box Tops to your homeroom class by Friday, February 22. The homeroom or advisory who collects the most Box Tops will win a free dress day. Visit the Box Tops website for tips on how to boost your collections. Remember, your Box Tops benefit our school.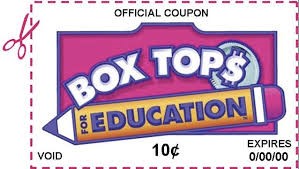 BUDDY CHAPEL
Students will get to sit next to their buddies during chapel on Monday, February 25. Please have your child at school no later than 8:00 a.m. so they have an opportunity to walk in and sit with their buddy.

PARENT EDUCATION SPEAKER SERIES: THE BIRDS & BEES
Save the date for Tuesday, March 19 from 8:30-9:30 a.m. for Megan Michelson to speak with parents of pre-k through fourth grade about the birds and bees. Megan will encourage and equip parents to have age-appropriate conversations with their young children about sex when they are faced with questions such as, "Where do babies come from?" or "How is that baby going to get out of there?" Stay tuned for more details.


SUMMER AT ST. JOHN'S REGISTRATION OPEN
Register for Summer at St. John's camps today. Summer at St. John's will offer over 160 camps from June 3 to July 26 for children enrolled in pre-k through eighth grade. 
LAST PA MEETING OF THE YEAR
Make plans to join the PA next Tuesday, February 26 at noon for the final general Parents Association meeting of the school year, during which the 2019-20 PA Council will be announced. Attendees will also have an opportunity to preview the beautiful student art projects that will be featured at auction. All parents are invited to Parish Hall to enjoy a light lunch and an art show which will continue for the duration of the afternoon.
AUCTION ART SHOW
You are invited to preview the Clue grade-level art projects on Tuesday, February 26, 10:00 a.m. - 5:00 p.m. in Parish Hall. These beautiful, student-created pieces will be on display during the PA meeting, which starts at noon, or bring your child for a punch and cookies reception during afternoon carpool.
THEOLOGY ON TAP FOR ST. JOHN'S DADS
Father Houk will host a discussion for St. John's dads on Thursday, March 7 in the Parish Hall from 7:00 to 9:00 p.m. Beer will be served.
CULTURE FEST 2019 TABLE HOSTS
St. John's is recruiting families to share their heritage with the school community. Host a table at Culture Fest 2019 on Friday, April 12, 12:00 p.m. to 3:30 p.m. Students will have the opportunity to explore and discover Culture Fest with their grade level. Please visit the Sign-Up Genius to learn ways you can be involved. If you have any questions about Culture Fest, please contact Ms. Breeding. We will be sorry to miss the seventh grade during Culture Fest, but we know that they will have a great time on their overnight trip.

SCREENAGERS: GROWING UP IN THE DIGITAL AGE
The Grant Halliburton Foundation will show the movie Screenagers on Tuesday, March 19 at 6:15 p.m. at the Studio Movie Grill at 11170 N. Central Expressway. Delaney Ruston, the filmmaker, will be present and will conduct a Q&A following the screening. Purchase your tickets now, or see the trailer.

SIXTH GRADE PBL PERFORMANCES

It's not every day that students get to engage with a deep question across all of their core classes. But at here at St. John's, it has been a common sight as sixth grade students embarked on a cross-curricular PBL to investigate the question: "How do we use the arts to share the story of a culture?" Their exploration of how artistic expression influences cultural narratives began months ago in mid-November. This is the first interdisciplinary PBL undertaken at St. John's, the students will draw from the curricula of all of their classes, including math, science, history, art, music, language arts, and PE.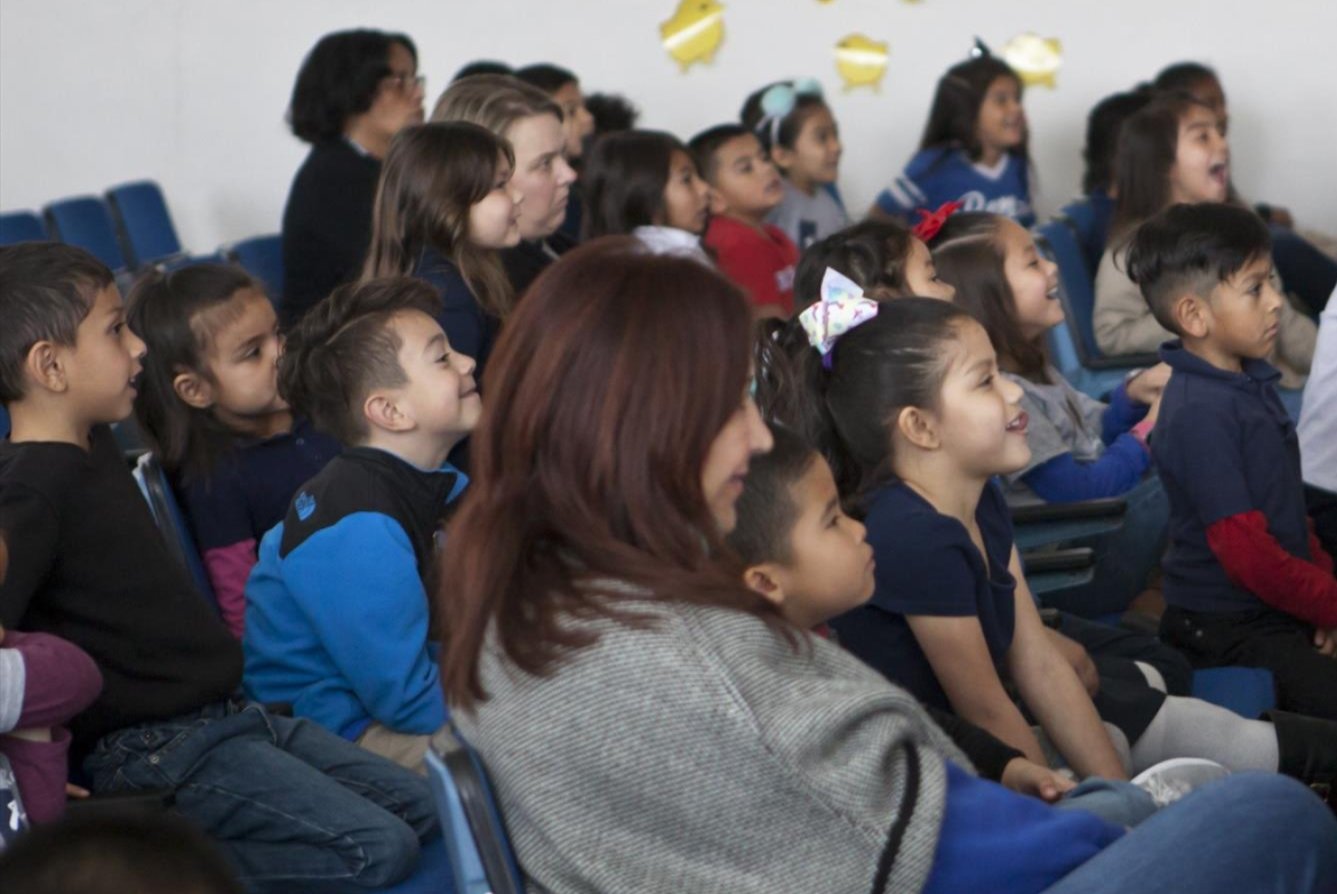 Sixth grade students capped off their examination of the question "how do we use the arts to share the story of a culture?" by sharing their own art themselves with other schools in the East Dallas community. Students staged performances of the play at Dan D. Rogers Elementary on February 4, Mi Escuelita on February 5, and Reinhart Elementary on February 8. As a part of their project, students created a coloring book with original art and poetry that they distributed to the audience after each performance.
VALENTINES DAY
Lower school students had a great time celebrating Valentine's Day. Check out the St. John's Facebook page for pictures.


SIXTH - EIGHTH GRADE DANCE
Tickets will be on sale during lunches this week and are $5 each. The dance will be on Friday, February 22 from 7:00-9:00 p.m. in Owen Gym. Please refer to page 45 of the school handbook for appropriate attire and behavior guidelines.
TUITION RAFFLE
Don't forget the tuition raffle! One family will win big with free tuition for a year! Purchase one raffle ticket for $125 or five tickets for $500.
 
2019 FUND-A-NEED
Are you ready to take our St. John's students' learning experience to the next level? The Parents Association is thrilled to announce our 2019 Fund-A-Need initiative! Our goal this year is to fully fund the creation of our very own Makerspace to enhance the school's strong STEAM curriculum. We can't wait to see this engaging space come to life with your support! Questions? Contact Meagan Skarbek for more information and make your donation today!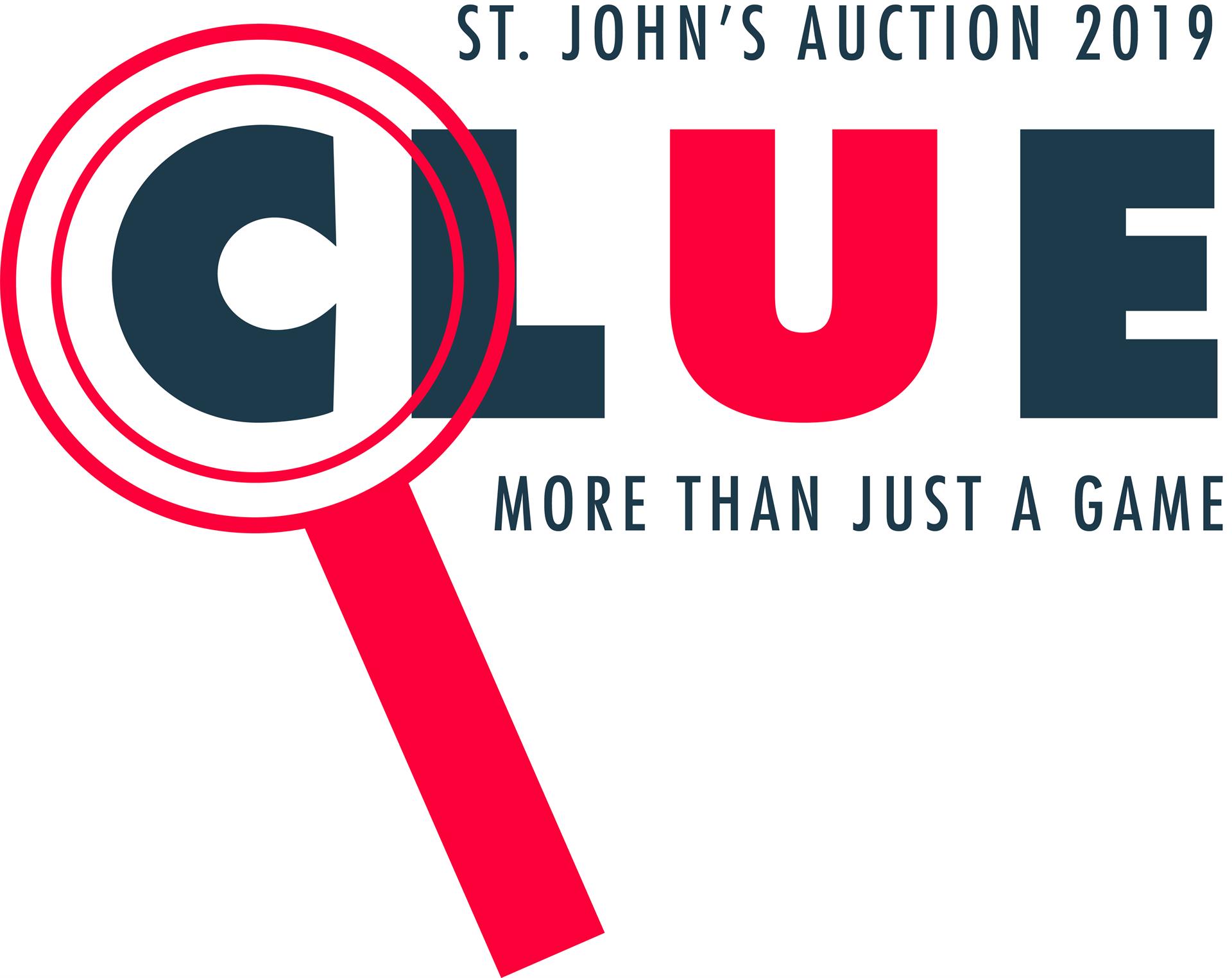 CRUSADER CLUB CARPOOL DUTY
Dads are invited to assist with morning carpool March 4-8, 7:15 - 8:00 a.m. This is a fun, quick way to support the school by helping the little ones out of the cars. Choose a shift.
This week in chapel, we continue our series of miracles stories that aren't really miracle stories.  Oh, the miracles are real, all right – it's just that when we tell the story from another character's perspective, we often find that Jesus' miracles are just the prelude to other things that he says or does that show these people how much God loves them. We will see him calm a storm on the sea of Galilee, and learn with the disciples that Jesus really wants us to trust God in all circumstances, even the most difficult or dangerous. We will hear about a woman healed from a long-standing illness and find the story is really about a God who is willing to change his plans to give good gifts to his children. And each person's story is a chance for them, and for us, to testify to God's goodness.
In Early Childhood chapel, we will carry on the same theme: we'll hear about a soldier who is remarkable for caring, a fisherman who couldn't find the fish, and a little girl who heard Jesus' voice and came back from the dead. In each story, Jesus miracle power shows people how much God cares for them.
Coming up in chapel next week – on Monday, February 25 – is our next Buddy Chapel.  Students will get to sit next to their buddies during chapel, and both ECC and 'big chapel' will share how they pray and some of the songs they like to sing. Parents, of course, are welcome, too.
St. John's Episcopal School is dedicated to a program of academic excellence designed to train
the mind, strengthen the character and enrich the spirit of each student in a Christian environment.
St. John's Episcopal School | 214-328-9131
stjohnsschool.org