WEEKLY NEWSLETTER                                                  FEBRUARY 11, 2019

Third-grade students became a "living museum" of historical Americans.
THIS WEEK'S NEWS AND EVENTS
SUMMER AT ST. JOHN'S EARLY REGISTRATION OPEN
Register for Summer at St. John's camps today. Summer at St. John's will offer over 160 camps from June 3 to July 26 for children enrolled in pre-k through eighth grade. Early registration for all St. John's families is open now; registration will open to the public tomorrow, February 12.
PARENTS IN PRAYER 
Come join the Parents Association as we pray for the students and faculty of St. John's. We will in the bride's room in the Chapel on tomorrow, February 12 from 9:30 a.m. to 10:30 a.m. We will be praying for our students and facility. Please contact Emily Evans with questions.
WINTER BREAK
Winter break will be Friday, February 15 through Monday, February 18. Classes will resume at 8:00 a.m. on Tuesday, February 19. We hope you and your family have a wonderful break!
2019-2020 RE-ENROLLMENT DEADLINE
St. John's 2019-20 re-enrollment for current students is now in ParentsWeb. All contracts will be due Friday, February 15. Please note that the deadline falls on the first day of winter break.
CARPOOL SAFETY
Please be mindful of the following safety rules:
No cell phone usage while in the carpool line. If an officer approaches you regarding this policy, please remember that it is for the safety of the children. Students will not be loaded into a car with a driver on the phone.
We urge all drivers to avoid passing cars dropping-off or picking-up students in the lower and middle school donut unless instructed by faculty during morning and afternoon carpool. Our parking lot is limited to single lane traffic in and out of campus.
All children must remain buckled while driving through carpool. 
Please do not allow your child to hang out of the car window or sunroof.
During carpool, please enter from E. Lake Highlands Drive onto Harter Road and exit campus towards Northcliff Drive. Do not cut through the residential streets. 
Please hang your carpool tag and make sure it is visible for our police officers and volunteers.
Do not park over the crosswalk during carpool - leave space for people to cross. Cars always yield the right-of-way to pedestrians when they are at the crosswalk.
 We appreciate your support in keeping St. John's safe.
NEWS FROM THE CLINIC
Over the past couple of weeks, I have seen an increase of students in the clinic with flu-like symptoms. Increased efforts have been made at school to minimize the spread of germs, including extra sanitizing and an emphasis on good health habits for our students.
Please help us stop the spread of illness by strictly adhering to our illness policy:
Students must be free of fever (without the use of medication) or other contagious symptoms, such as diarrhea or vomiting, for 24 hours before coming back to school after any illness. Adhering to this policy protects both students and our faculty.
If your child seems to be on the verge of illness upon awakening, please err on the side of caution and keep them home for a few hours to evaluate.  Also, if your child is coughing non-stop, consider having him or her stay home, as it can be very uncomfortable for the child in a classroom setting.
Email me if your child receives a flu diagnosis from a physician or if your child is home with a flu-like illness. This helps me to track the severity of the outbreak in our school.

Stay well!
Amy Johns, RN
SEVENTH GRADE EXAMS
Seventh graders will take trimester exams in English and science on Friday, February 22. Students will attend classes after exams. View the exam schedule.

CULTURE FEST 2019 TABLE HOSTS
St. John's is recruiting families to share their heritage with the school community. Host a table at Culture Fest 2019 on Friday, April 12, 12:00 p.m. to 3:30 p.m. Students will have the opportunity to explore and discover Culture Fest with their grade level. Please visit the Sign-Up Genius to learn ways you can be involved. If you have any questions about Culture Fest, please contact Ms. Breeding. We will be sorry to miss the seventh grade during Culture Fest, but we know that they will have a great time on their overnight trip. 

SCREENAGERS: GROWING UP IN THE DIGITAL AGE
The Grant Halliburton Foundation will show the movie Screenagers on Tuesday, March 19 at 6:15 p.m. at the Studio Movie Grill at 11170 N. Central Expressway. Delaney Ruston, the filmmaker, will be present and will conduct a Q&A following the screening. Purchase your tickets now, or see the trailer.

100th DAY OF SCHOOL
Pre-k through second-grade students marked the 100th day of school with all sorts of centenary celebrations. Pre-k became superheroes with capes bearing 100 decorations. Kindergartners dressed up as their 100-year-old selves and gave a presentation. First-grade students wore special 100-day glasses while working at their 100-day stations and second-grade students experimented with ways to stack 100 cups into a tower.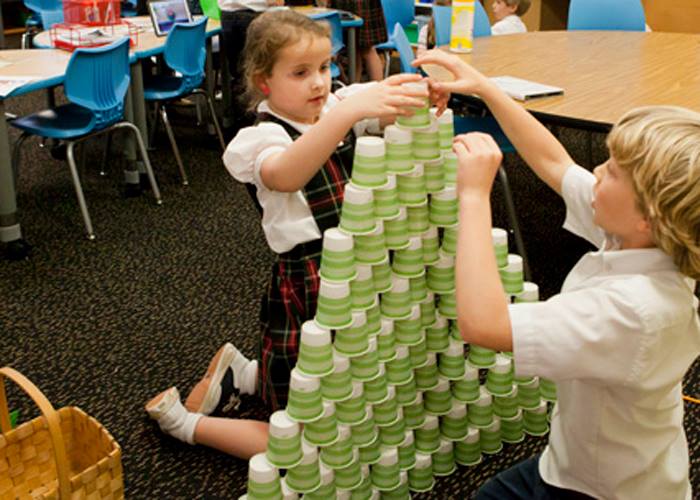 THIRD-GRADE BIOGRAPHY PROJECT
Third-grade students presented their biography projects on a wide variety of American historical figures, including Abraham Lincoln and Amelia Earhart. But the students did not merely give their presentations about their subjects. Instead, they gave their presentations as their subjects.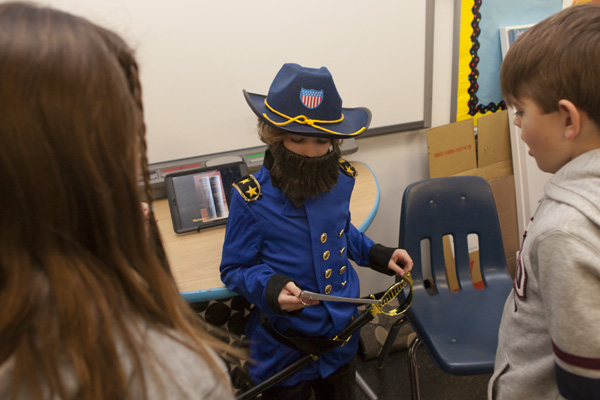 TAPS BASKETBALL
Congratulations to the St. John's TAPS boys' basketball team for reaching the championship game against Parish. We are proud of their achievement.
PA WARM YOUR HEART TEACHER LUNCHEON 
The PA needs parents to provide a soup or dessert item for our annual "Warm Your Heart Luncheon" coming up Wednesday, February 13 - please consider signing up today! Soups and desserts may be dropped off in carpool that morning from 7:30 - 8:15 a.m. or dropped off at the Lower School entrance and/or at the front desk after 8:15 a.m.
BOX TOPS COLLECTION
Please turn them in by Friday, February 22. Remember, your Box Tops benefit our school and the winning classroom wins a free dress day!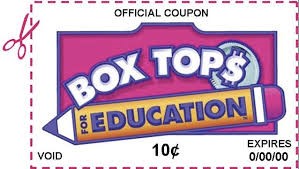 FINAL GENERAL PA MEETING
Mark your calendars for Tuesday, February 26 at noon in Parish Hall, as the Parents Association hosts its final general meeting of the school year. We will announce the PA Council for 2019-2020 and attendees will have a chance to preview the beautiful art that our students have created to be featured at auction. All parents are invited to attend for a light lunch and the art show will remain in Parish Hall for the afternoon.
CLUE: MORE THAN JUST A GAME TICKETS ON SALE NOW  Are you ready to take our St. John's students' learning experience to the next level? The Parents Association is thrilled to announce our 2019 Fund-A-Need initiative! Our goal this year is to fully fund the creation of our very own Makerspace to enhance the school's strong STEAM curriculum. We can't wait to see this engaging space come to life with your support! Questions? Contact Meagan Skarbek for more information and make your donation today!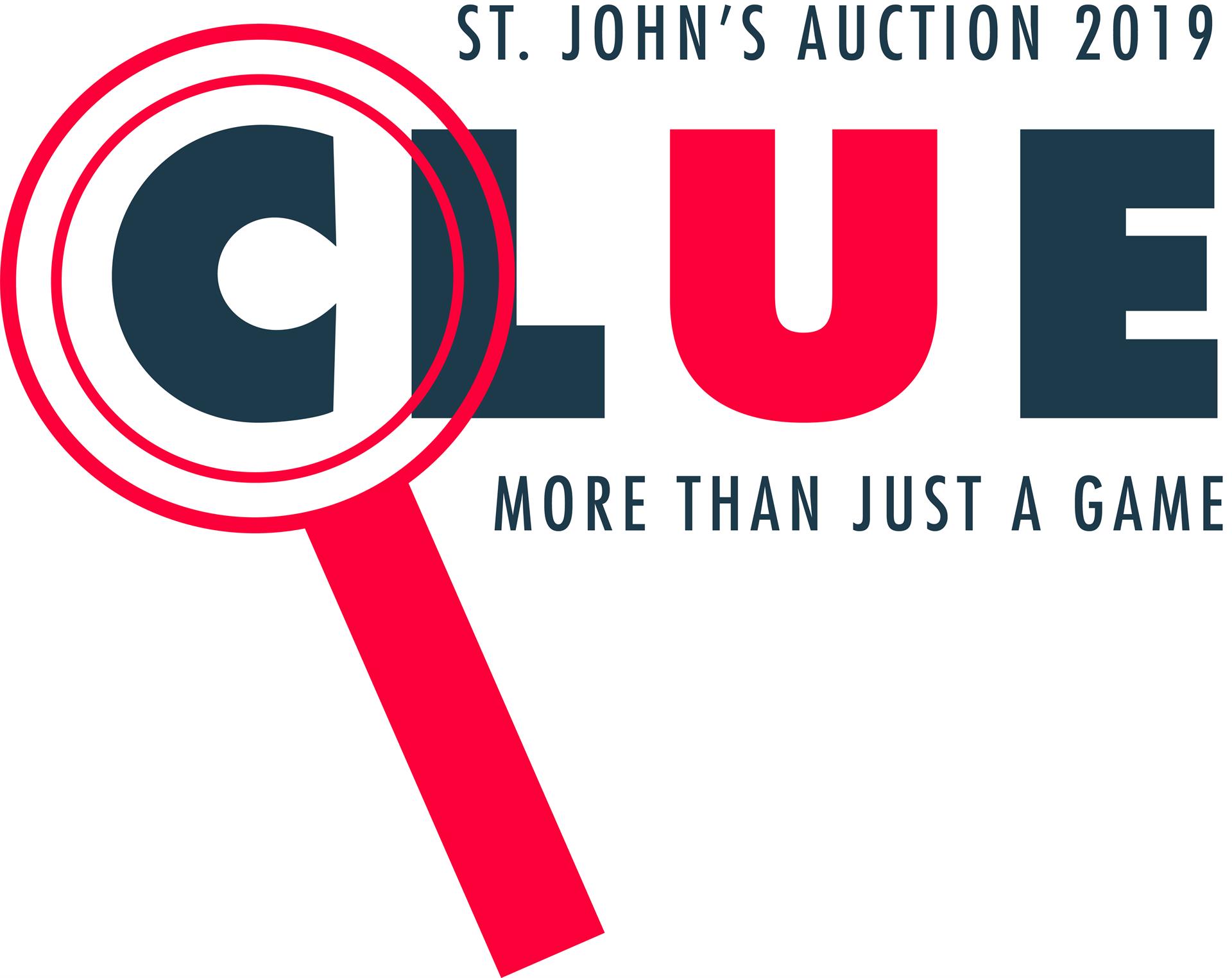 AUCTION ART PREVIEW
In addition to saving the date for our most intriguing Auction to date, Saturday, March 2 at the Hall on Dragon, please mark Tuesday, February 26 down in your calendar to preview the CLUE: More Than Just a Game grade-level art projects. From 10:00 a.m. - 5:00 p.m., drop into Parish Hall to view these visual stunners. These pieces would be gorgeous gracing the wall of any hilltop manor or chateau and will be available exclusively at Auction. Make sure to get your tickets now. You can view the pieces during the PA meeting on Tuesday, February 26 from noon-1:00 p.m., or you can make plans to stop by with your student for a punch and cookies reception during carpool. Don't let the lights go out on this unique St. John's opportunity!
CHAPLAIN'S CORNER

What's in your room? Students are often proud of their rooms at home, and they like to tell what their rooms' contents say about who they are, what they enjoy, and their accomplishments. In chapel this week, our hymn of the month comes from the biblical picture of God's room, the throne-room of heaven. The words of our hymn repeat the song of the angels, "Holy, holy, holy, Lord God Almighty." Its poetic images show who God is, what he likes, and how his mighty works have revealed his mightier love. Organist Benjamin Kolodziej will be teaching us this week about hymn #362: Holy, holy, holy - one of the best-loved American hymns.     
In Early Childhood Chapel, we will be learning more about Jesus's miracles, and also hearing about Valentine's Day and the many faces of love in our lives. 
St. John's Episcopal School is dedicated to a program of academic excellence designed to train
the mind, strengthen the character and enrich the spirit of each student in a Christian environment.
St. John's Episcopal School | 214-328-9131
stjohnsschool.org