WEEKLY NEWSLETTER                                                  JANUARY 22, 2019

Fifth-graders concentrate on their weaving in art.
THIS WEEK'S NEWS AND EVENTS
OUTERWEAR UNIFORM REQUIREMENT
With the unpredictable weather we've had, please be sure your child has an acceptable, labeled piece of St. John's outerwear at school. Only official and appropriately sized St. John's sweatshirts, sweaters, blazers or fleece jackets may be worn in the building or during chapel. Middle School students will receive a dress-violation card for wearing non-uniform outerwear in the building. See Mills Uniform or the Spirit Shop for outerwear options.
MIDDLE SCHOOL LOST AND FOUND ITEMS
Our cup runneth over! Middle School lost and found items will be displayed on tables outside Mrs. Jordan's office this week. We have everything, including shoes, uniforms, coats, lunch totes and water bottles. Encourage your child to check the tables for missing items. On Friday, any remaining items will be donated to Uniform Resale or White Rock Center of Hope.
KINDNESS WEEK & BUDDY DAY
Our fifth annual Kindness Week will take place Thursday, January 24 through Thursday, January 31, during which students will participate in activities that promote kindness (i.e., bookmarks for buddies, team clean, community thank you notes). Your children will be part of a powerful and positive initiative that we hope will lead to more kindness, unity and respect. Please help us promote kindness by asking your children about the activities and extending the discussion to home and participating with the GKC Family Edition Checklist. Learn more about the Great Kindness Challenge here. Kindness Week will kick off with Buddy Day and a free-dress day on Thursday, January 24. But this free-dress day has a twist: each grade and its buddy grade will wear something in an assigned color. The colored item can be a piece of clothing or an accessory. If students choose not to participate, they must wear regular uniforms. The colors are:
Pre-k / Fourth – Red
Kindergarten / Fifth – Light blue
First / Sixth – Green
Second / Seventh – Yellow
Third / Eighth – Dark blue
 All others – Grey
For this Buddy Day, we also ask that buddies bring a favorite book from home, check out one from the library the week before, or have a favorite book from the classroom reading area in mind. 
TASTY WINE + UGLY ART
Get your friends together and get creative at St. John's Episcopal Church's Tasty Wine + Ugly Art on Saturday, January 26 at 6:30 p.m. Follow along with our guest artist, David Farrell, or do your own thing. Bring a bottle and/or an appetizer to share with fellow artists. Materials will be provided. $10 to paint, $5 for coloring and drawing (kids). RSVP is mandatory. The nursery will be available for children 5 and under with a reservation. Please indicate if you need childcare when you RSVP for the event. Email Jim Stacy to RSVP.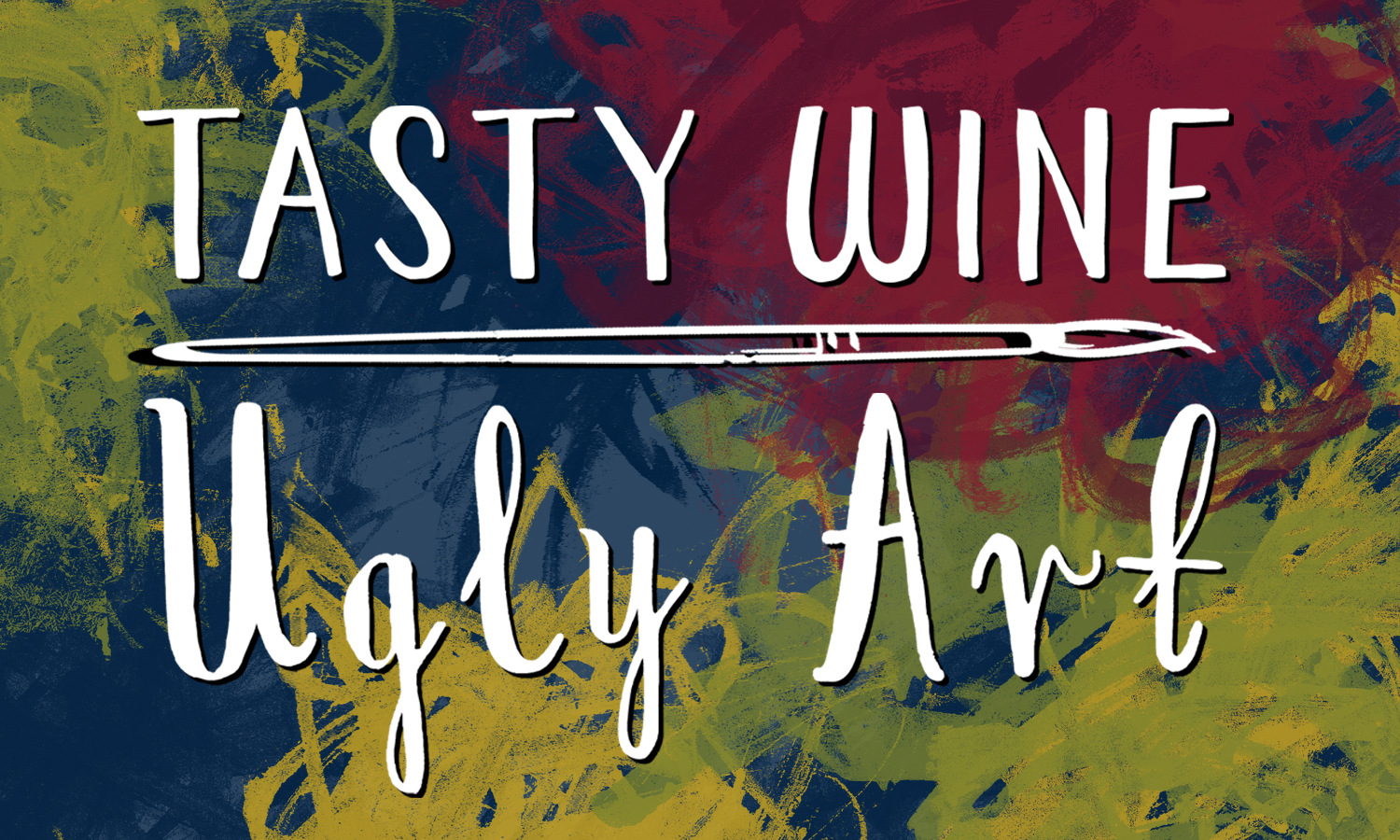 BASKETBALL SPIRIT NIGHT
We just can't hide that St. John's pride! Grab your pom-poms and your homemade signs and join the Parents Association on Monday, January 28 as we support our SJES boys and girls basketball teams. Fifth and sixth grade MAL boys play at 4:00 p.m., followed by IAA girls at 5:00 p.m. and TAPS girls at 6:00 p.m. Come for one game, or come for all three! Pizza, snacks and drinks will be available for purchase by the Eighth graders as they raise funds for their class gift. And, don't forget to wear your SJES spirit gear available in the Spirit Shop.
AFTER SCHOOL PROGRAM - SPRING CLASSES
There is still time to register for Spring ASP classes. Spring classes will begin next Monday, January 28 unless otherwise noted. Please view the ASP page for the enrollment contract and the list of classes that are still available. Payments can be made by check (checks made payable to SJES) or through ParentsWeb. Contact ASP director Lani Jones with questions or requests to be placed on a waitlist.
MAKE! @ ST.JOHN'S
MAKE! is the St. John's version of a makers' workshop. This will be a school-wide event on Friday, February 1. MAKE! is our unique way of introducing students to new and innovative ways to build and explore. This STEAM curriculum will inspire kids to be creative, imaginative, curious, analytical and resourceful. They will feel empowered to invent, create, build and discover math, science, and art – without fear or boundaries.

COMMUNITY MAKE! WORKSHOP
Due to the popularity of the MAKE! event among St. John's students, we are hosting a condensed version for our community. On Saturday, February 2, from 9:00 a.m. to noon, St. John's will host a free MAKE! workshop comprised of selected sessions from our Friday workshop. This is for non-St. John's students who are currently enrolled in pre-k 4 through sixth grade. If you have friends with children who attend other schools in the area, please encourage them to sign-up and attend this interactive learning experience. For more information about this fun, free morning of MAKE! activities, please visit stjohnsschool.org/make.
PA WARM YOUR HEART LUNCHEON
Please consider signing up to provide a soup or dessert item for the PA Warm Your Heart Luncheon on Wednesday, February 13. For additional information or to sign up please visit the Sign-Up Genius.
GEOGRAPHY BEE
Seventh grade student Vaughn Hale correctly answered the question: "Kampala is the capital of what country that borders Lake Victoria?" to win the 2019 St. John's Geography Bee. Over the course of the morning, the field of 32 Middle School participants narrowed to Vaughn and runner-up Dylan Taylor, last year's Geography Bee winner. Congratulations to Vaughn and all of our student participants in the 2019 Geography Bee!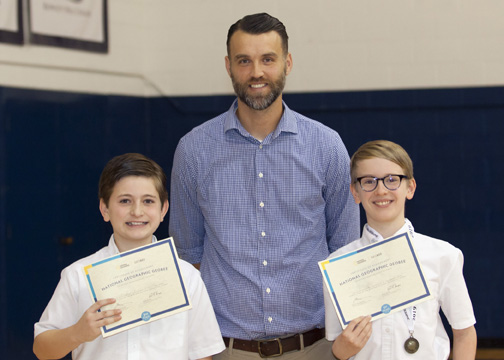 PAJAMA DAY
Pre-k students made themselves at home on Friday as they spent the school day in their pajamas to celebrate Pajama Day. They also cooked up a tasty pancake breakfast.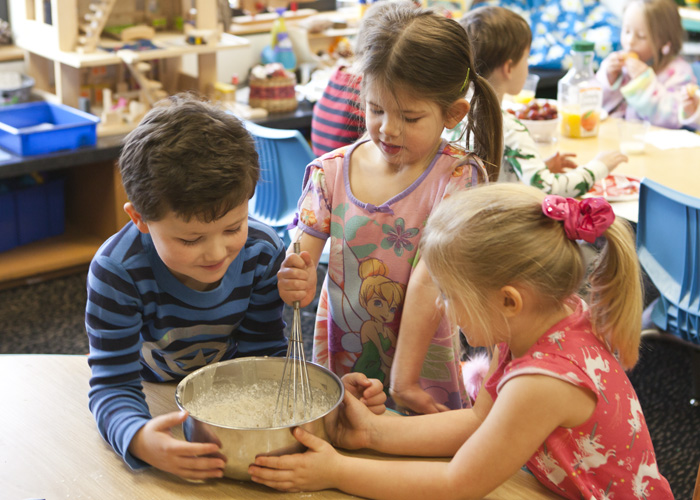 AUCTION T-SHIRTS ARE HERE!
"As everyone here is in the same boat, there's no harm in my revealing some details."
– Wadsworth, The Butler
Clue T-shirts are now available! Kids shirts include a game piece, adult shirts feature a magnifying glass, and both shirts showcase some awesome school spirit. Don't let this opportunity pass you by! Order your Auction t-shirts before February 8 and we will deliver them via Kidmail in time for Auction Spirit Day on Friday, March 1.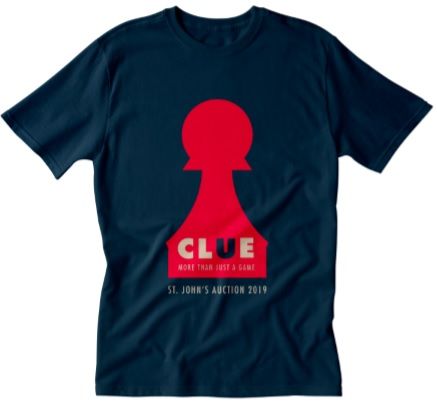 PARENTS IN PRAYER 
Have a prayer need? Come join the Parents Association in the bride's room in the Chapel on Tuesday, February 12 from 9:30 a.m. to 10:30 a.m. We will be praying for our students and facility as a part of the Week of Prayer for Christian Unity. Please contact Emily Evans with questions.
"For where two or three gather in my name, there am I with them." Matthew 18:20
CHAPLAIN'S CORNER
"Justice, and only justice, shall you pursue." (Deut. 16:20)
In Indonesia, the Christians who were given the task of choosing the theme for this year's Week of Prayer for Christian Unity found these words particularly moving. The 32 million Indonesian Christians face persecution from the country's radical groups and often from politicians and the legal system.


The World Council of Churches and the Pontifical Council for Promoting Christian Unity used this theme for this year's Week of Prayer for Christian Unity. Combined with this week's remembrance of the Rev. Dr. Martin Luther King, Jr., these words remind us that God loves it when we treat each other with justice, and that we should not be satisfied "until justice rolls down like water and righteousness like a mighty stream." (Dr. King famously quoted this phrase from the Prophet Jeremiah, from whom we will hear it in chapel this week). The worldwide Church of Jesus Christ has been divided for over a thousand years because we have not pursued justice toward one another or justice in the world around us. This week is a time to pray that God would reunite His church so that we can "testify" to the power of His love for the world.


In chapel we'll be celebrating this week of prayer for Christian unity by inviting Pastor Geoffrey Moore of the United Methodist Church to celebrate our weekly school Eucharist alongside our own clergy. Episcopalians and Methodists have been separated for more than 225 years: this sign of goodwill proclaims that we hope for the fulfillment of Jesus' prayer "that they may become perfectly one, so that the world may know that you sent me." (John 17:23)


In Early Childhood Chapel we will be continuing our stories of the miracles of Jesus, and Kindergarten will begin learning the Lord's Prayer.
St. John's Episcopal School is dedicated to a program of academic excellence designed to train
the mind, strengthen the character and enrich the spirit of each student in a Christian environment.
St. John's Episcopal School | 214-328-9131
stjohnsschool.org