WEEKLY NEWSLETTER                                                  JANUARY 14, 2019

Despite the cold weather, Middle School students and Mr. Adler volunteered at Bonton Farms for Service Saturday.
THIS WEEK'S NEWS AND EVENTS
PRE-K REACHES 100% ANNUAL FUND PARTICIPATION
Congratulations to Pre-k for reaching 100% participation in the 2018-19 St. John's Fund! In celebration, the students and teachers will enjoy a free dress day soon. Thank you, parents, for helping us provide the best resources for your children's education! 

See the graph below to track the progress of each grade. If you have not yet had an opportunity to give to our annual fundraising effort, we hope you will consider giving today. Not quite ready to make a donation? You may make a pledge to be fulfilled by May 30, 2019.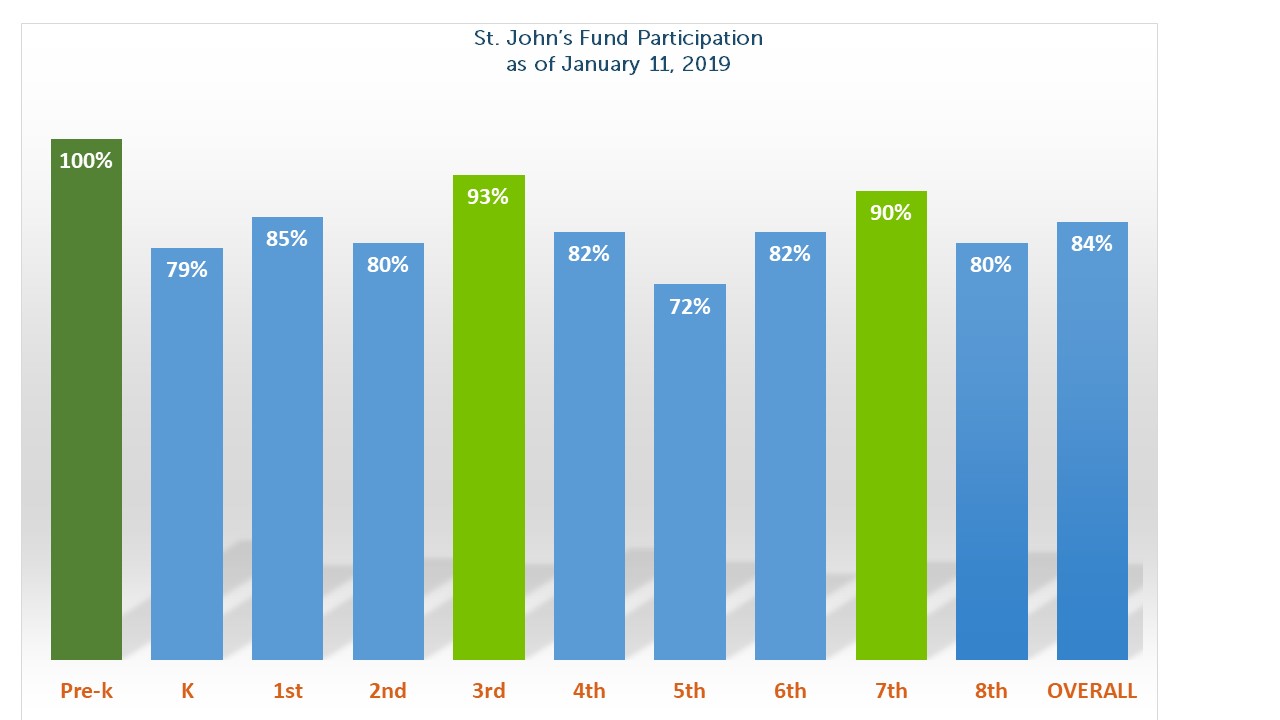 GEOGRAPHY BEE
Thirty-two Middle School students will participate in the Geography Bee tomorrow, January 15 from 8:00 to 9:30 a.m. in the Main Gym. Good luck to all participants.
BOX TOPS
Our next Box Tops collection will take place Friday, January 18. The class or advisory that collects the highest number of Box Tops will win a free dress day. Visit Box Tops for Education to become Box Top savvy and get tips on ways to boost your collections. Good Luck!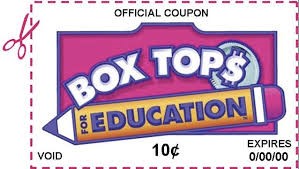 STRATEGIC PATENTING LECTURE
On Friday, January 18, from 9:30 to 10:30 a.m., the UT Dallas Center for Children and Families will host its first lecture of the year. Shayla Holub, Ph.D., Candice Mills, Ph.D., and Jackie Nelson, Ph.D. will speak about ways to embrace hard discussions to enhance children's development. The three developmental psychologists will discuss common parenting challenges with constructive strategies to support children's social, cognitive, and emotional adjustment. The lecture will be free, for more information and upcoming lectures, visit the Center for Children and Families.
AFTER SCHOOL PROGRAM - SPRING CLASSES
There is still time to register for Spring ASP classes. Spring classes will begin the week of January 28 unless otherwise noted. Please view the ASP page for the enrollment contract and the list of classes that are still available. Payments can be made by check (checks made payable to SJES) or through ParentsWeb. Contact ASP director Lani Jones with questions or requests to be placed on a waitlist.
JANUARY BIRTHDAY BLESSINGS + LUNCH MENU
The birthday blessing schedule is posted on ParentsWeb (School / Resources). You will also find the monthly lunch menu in ParentsWeb (School / Resources), as well as under the Current Families page of the website. See the January menu.
MARTIN LUTHER KING, JR. DAY
The school will be closed Monday, January 21, in honor of MLK Day. Additionally, winter break will be Friday, February 15 through Monday, February 18, and there will be no classes.
PA MEETING
Please mark your calendars for the January PA meeting! All parents are invited to attend the meeting and enjoy a light lunch at noon on Tuesday, January 22 in Parish Hall. We are looking forward to hearing from Dr. Jayme Johnson, Head of Lower School, on the use and benefits of technology in our children's education. 
TASTY WINE + UGLY ART
Get your friends together and get creative at St. John's Tasty Wine + Ugly Art on Saturday, January 26 at 6:30 p.m. Follow along with our guest artist, David Farrell, or do your own thing. Bring a bottle and/or an appetizer to share with fellow artists. Materials will be provided. $10 to paint, $5 for coloring and drawing (kids). RSVP is mandatory. The nursery will be available for children 5 and under with a reservation. Please indicate if you need childcare when you RSVP for the event. Email Jim Stacy to RSVP.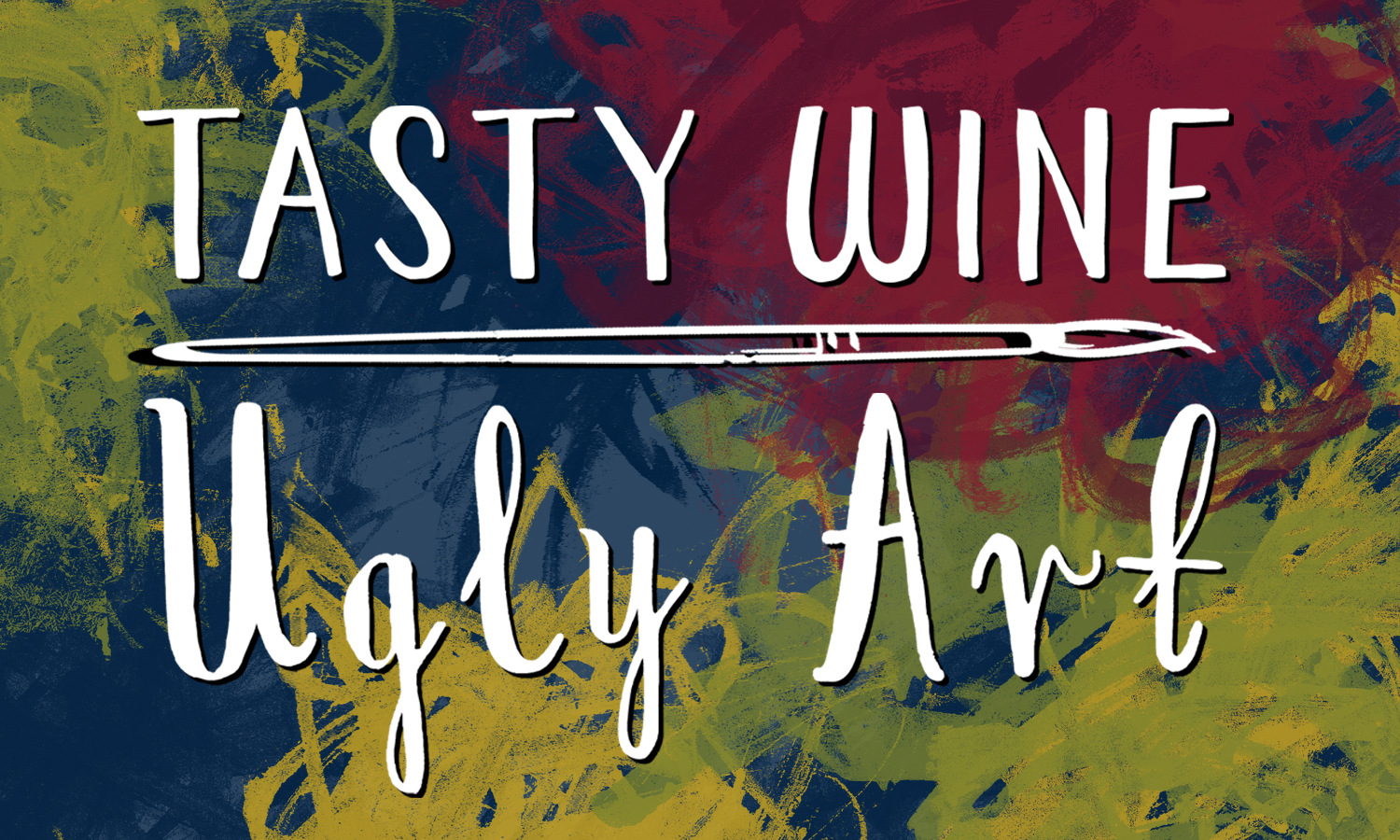 BASKETBALL SPIRIT NIGHT
We just can't hide that St. John's pride! Grab your pom-poms and your homemade signs and join the Parents Association on Monday, January 28 as we support our SJES boys and girls basketball teams. Fifth and sixth grade MAL boys play at 4:00 p.m., followed by IAA girls at 5:00 p.m. and TAPS girls at 6:00 p.m. Come for one game, or come for all three! Pizza, snacks and drinks will be available for purchase by the Eighth graders as they raise funds for their class gift. And, don't forget to wear your SJES spirit gear available in the Spirit Shop.
CATAPULT
Weeks of studying the properties of tension and torsion, drawing up blueprints, budgeting for their materials, and carefully building their catapults in the Middle School Makers Lab finally paid off for excited seventh graders. The eager students launched tennis balls from their catapults at targets 10 and 15 meters away.  Father Thorpe even joined in with a catapult that he built himself. Multiple teams of engineers capped their projects off with bull's-eye hits on the target.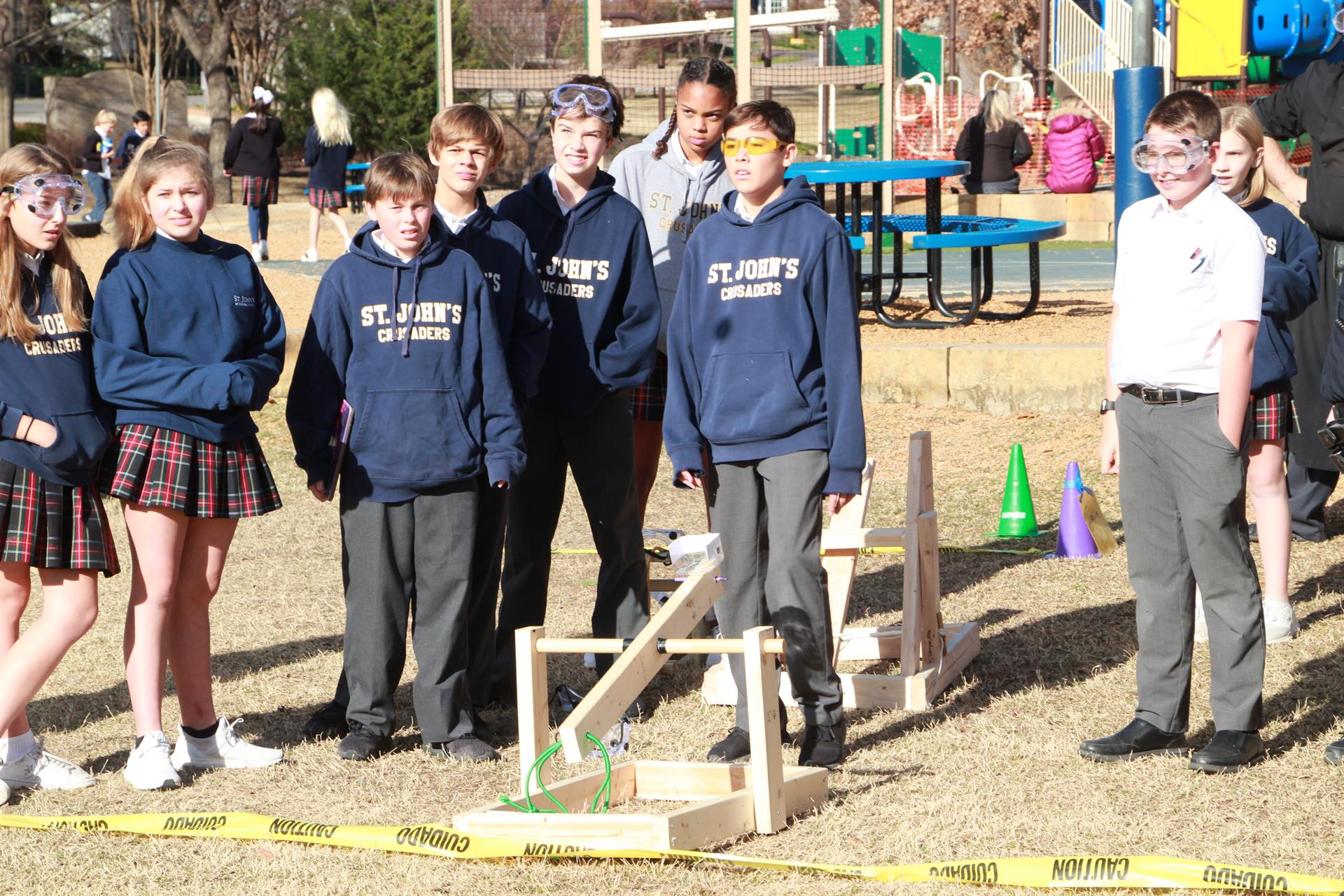 BUDDY DAY
The first Buddy Day of the new year will be Thursday, January 24. We will have a free-dress day with a twist: each grade and its buddy grade will wear something in an assigned color. The colored item can be a piece of clothing or an accessory. If students choose not to participate, they must wear regular uniforms. The colors are:
·        Pre-k / Fourth – Red
·        Kindergarten / Fifth – Light blue
·        First / Sixth – Green
·        Second / Seventh – Yellow
·        Third / Eighth – Dark blue
·        All others – Grey


For this Buddy Day, we also ask that buddies bring a favorite book from home, check out one from the library the week before, or have a favorite book from the classroom reading area in mind. 
"Dinner will be ready at 6:30."  - The Cook
Mark your calendar for the most Cloak-and-Dagger Auction to date! March 2, 2019 at 6:30 p.m., the St. John's Parents Association will host Clue: More Than Just a Game! Join us for an evening of delicious cuisine, cocktails, a fantastic DJ and photo booth opportunities with some very unique props. You won't want to miss this evening of intrigue, with all proceeds benefiting our St. John's kids. Don't lose your space on the board - ticket prices increase February 23, so get yours before the game starts without you!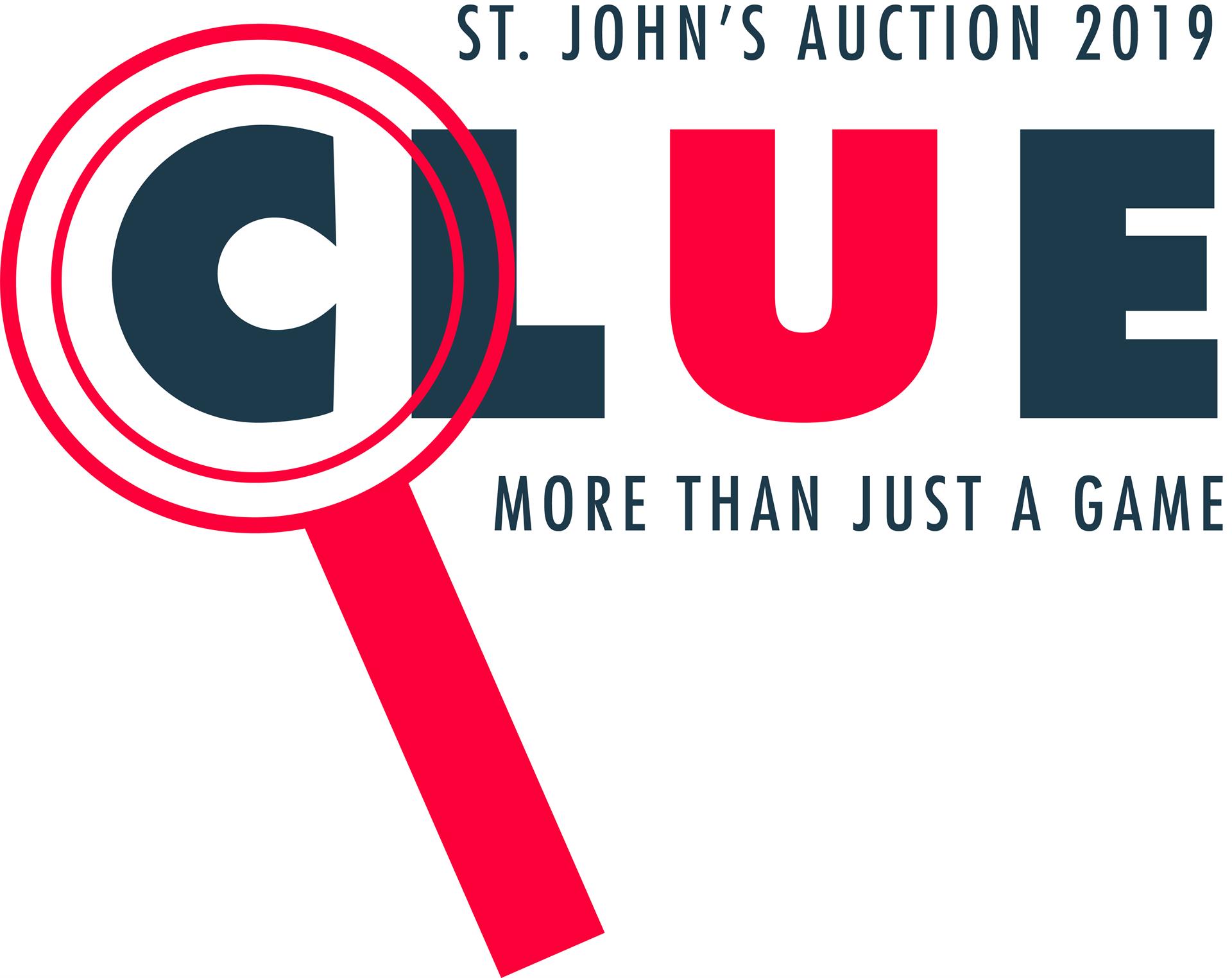 CHAPLAIN'S CORNER
In Him there is no darkness at all.
The night and the day are both alike.
The Lamb is the light of the city of God.
Shine in my heart, Lord Jesus.
This is the refrain to Hymn #490, our Hymn of the Month. This week in Chapel our organist, Mr. Kolodziej, will be teaching us about this beloved but still very new hymn. Our students already love to sing it because of the simple refrain, and it picks up the theme of Light which we hear in chapel during the season of Epiphany. The image of light and dark is a metaphor for God's knowledge rooted in the common human experience of day and night. Just as the daylight makes everything visible and knowable, so also God knows everything that is happening in the world at all times. Night and Day are both alike: God never stops seeing us, caring for our needs, or looking out for our best interests. The Bible promises that, at the end of time, God will live with His people in a visible and tangible way, and that Jesus as the Lamb of God will be the light of this new arrangement. C. S. Lewis, in an essay entitled "Is Theology Poetry?" wrote, "I believe in Christianity as I believe that the Sun has risen, not only because I see it but because by it, I see everything else." This is what it means to walk as a child of the light.
In Early Childhood Chapel this week we continue to hear stories about Jesus as he was a child, growing up and learning how to be the person he was supposed to be. Kindergarten will begin learning some of the parts of chapel worship that they will need to have memorized by next year, including the Lord's Prayer.
St. John's Episcopal School is dedicated to a program of academic excellence designed to train
the mind, strengthen the character and enrich the spirit of each student in a Christian environment.
St. John's Episcopal School | 214-328-9131
stjohnsschool.org