WEEKLY NEWSLETTER                                                  JANUARY 8, 2019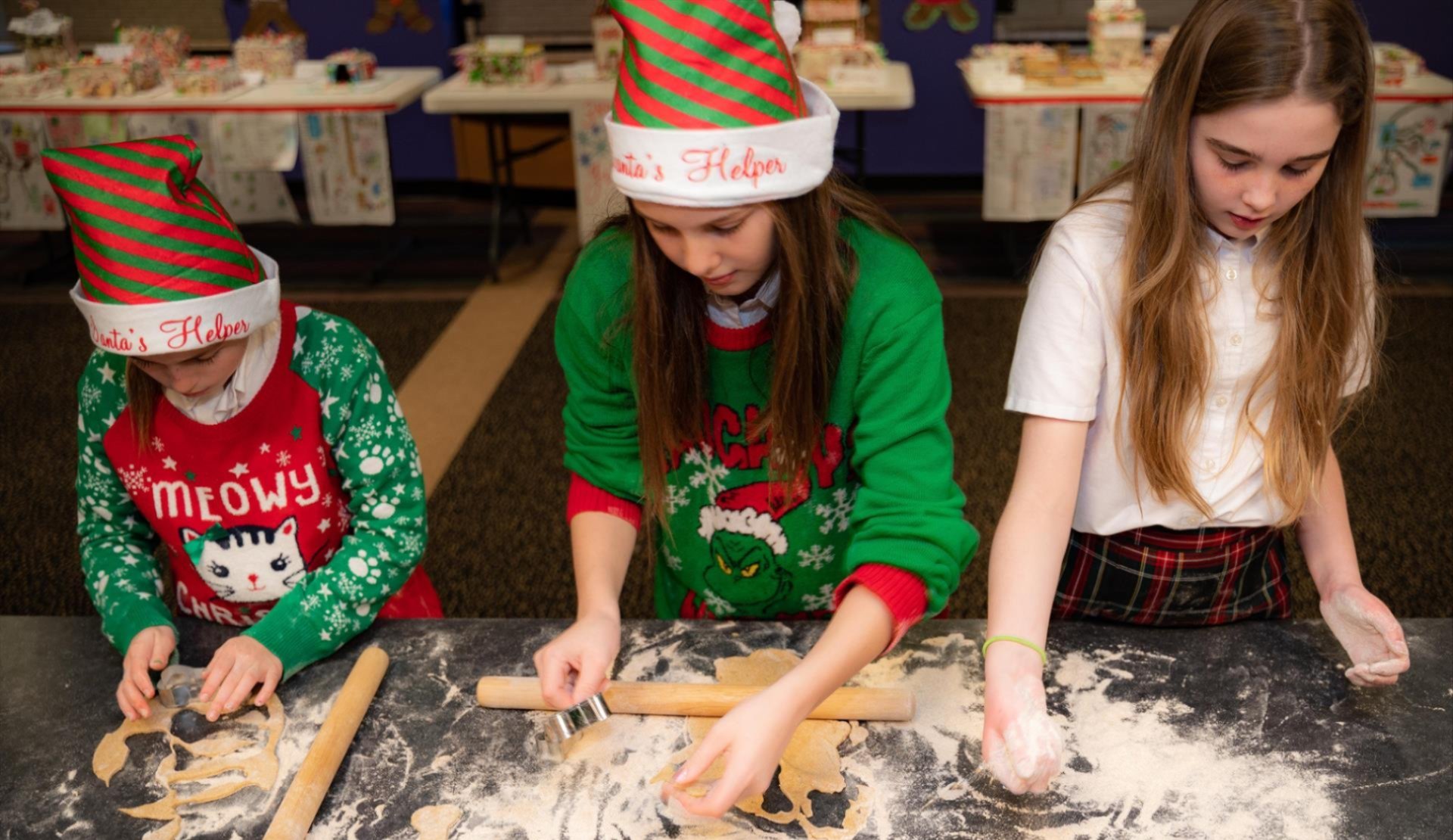 Students make dog treats for the East Lake Pet Orphanage on Middle School Service Day.
THIS WEEK'S NEWS AND EVENTS
UNIFORM RESALE
Save the date! Uniform resale will take place on Thursday, January 10 from 2:00 to 5:00 p.m. in Parish Hall. Stock up on gently used school items during Uniform Resale. Additionally, the PA needs help with this all-volunteer effort and asks for parents to volunteer for a shift. Uniform donations in good condition may be dropped off in the baskets by the front reception desk.

AFTER SCHOOL PROGRAM - SPRING CLASSES
Enrollment is open for all Spring ASP classes. Spring classes will begin the week of January 28 unless otherwise noted. Please view the ASP page for the enrollment contract and the list of classes that are still available. Payments can be made by check (checks made payable to SJES) or through ParentsWeb. Contact ASP director Lani Jones with questions or requests to be placed on a waitlist.
JANUARY BIRTHDAY BLESSINGS + LUNCH MENU
The birthday blessing schedule is posted on ParentsWeb (School / Resources). You will also find the monthly lunch menu in ParentsWeb (School / Resources), as well as under the Current Families page of the website. See the January menu.
TIP OF THE WEEK - Using media to spark conversations about racism and social justice
Talking about race isn't always easy, but it's an important conversation to have -- and then keep having as kids get older. Depending on what your kids are into, they may be picking up on all kinds of mixed messages and representations around race, but there is great media out there to help spark that conversation.
GEOGRAPHY BEE
Thirty-two Middle School students will participate in the Geography Bee on Tuesday, January 15 from 8:00 to 9:30 a.m. in the Main Gym.
BOX TOPS
Our next Box Tops collection will take place Friday, January 18. The class or advisory that collects the highest number of Box Tops will win a free dress day. Visit Box Tops for Education to become Box Top savvy and get tips on ways to boost your collections. Good Luck!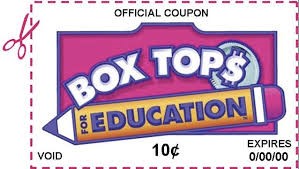 MARTIN LUTHER KING, JR. DAY
The school will be closed Monday, January 21, in honor of MLK Day. Additionally, winter break will be Friday, February 15 through Monday, February 18, and there will be no classes.
SECOND GRADE ELVES
In preparation for the holidays, second graders were busy applying for positions as Santa's holiday assistants. Students filled out elf applications with their newfound paragraph writing skills. Santa was so impressed that he immediately sent elves from his human resources department to fly in for one-on-one interviews. Our student elves practiced their presentation skills and were prepared for their interviews! North Pole HR even threw in some additional tests such as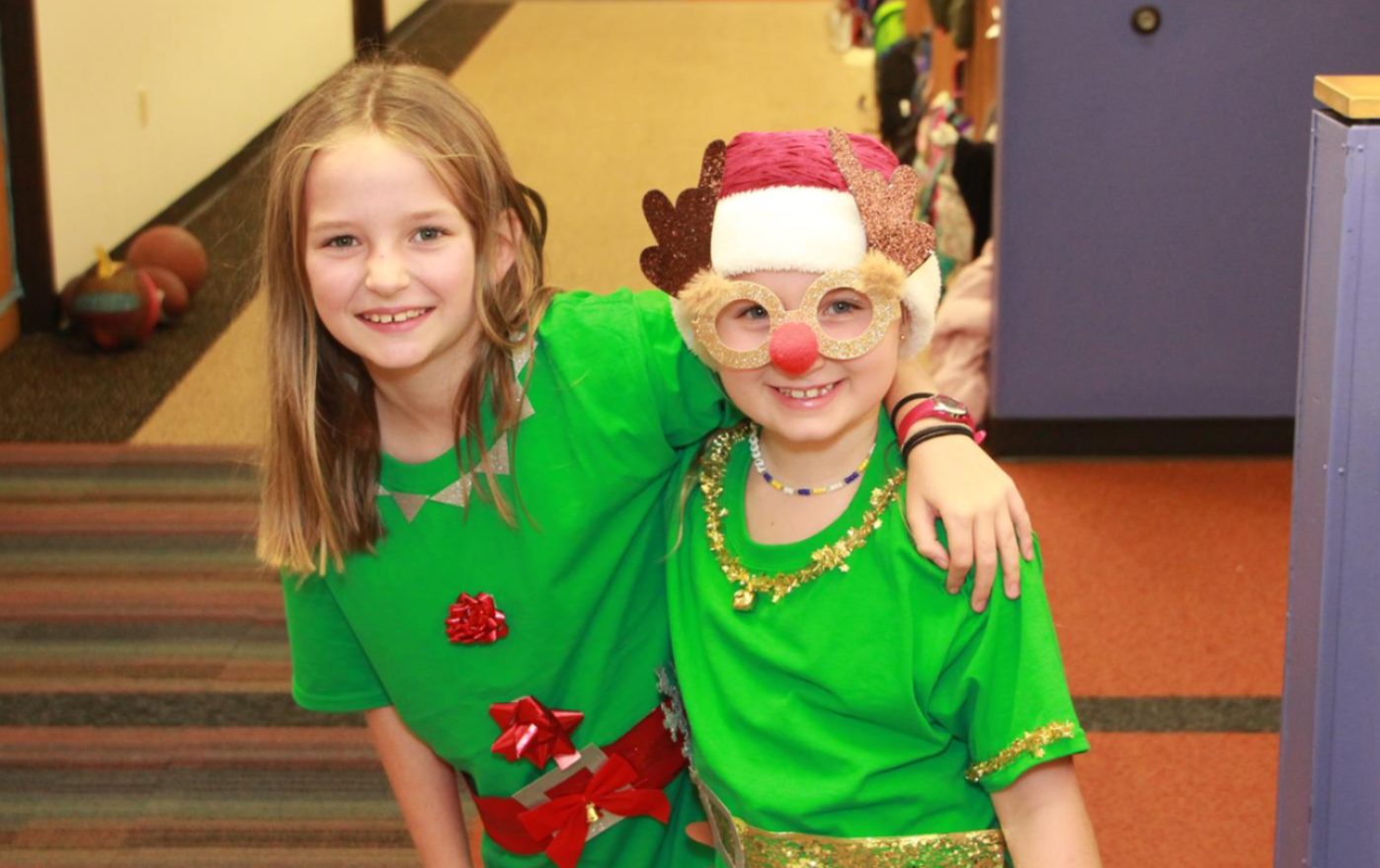 wrapping gifts in blizzard conditions and candy cane quality control taste testers. In the end, all were chosen to represent Santa as special "Elves of Dallas" by spreading love and Christmas cheer throughout the community.
MIDDLE SCHOOL SERVICE DAY
On our last day before the holiday break, each Middle School grade spent a class period packing more than 80 gift boxes for people served by The Stewpot. Students also baked and packaged hundreds of dog biscuits for animals sheltered at East Lake Pet Orphanage, and they decorated and delivered doorhangers to our local neighbors. We were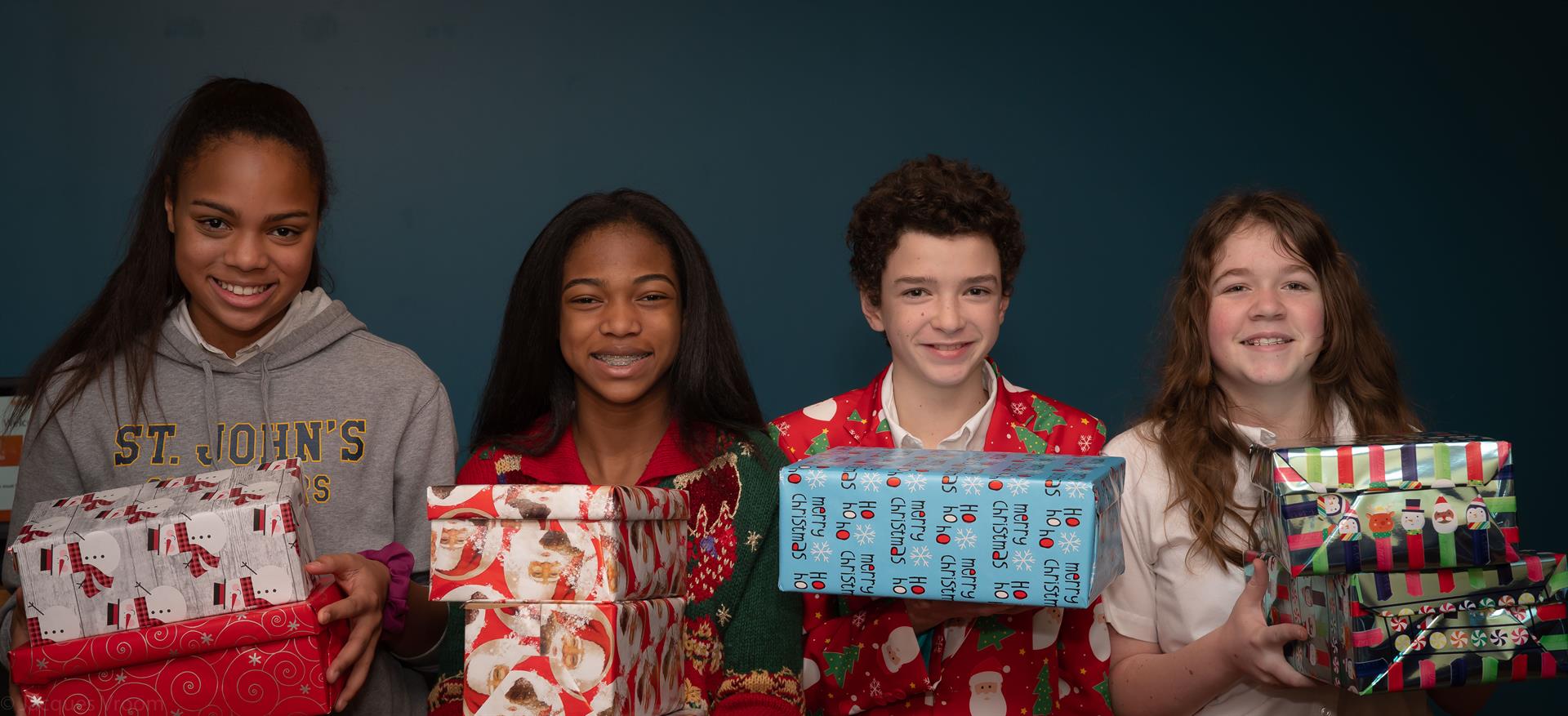 glad to see our students engaging with their community in these small ways before the holidays. Sixth graders also spent the morning at Bonton Farms. Thank you, families, for your generous donations of books for Mi Escuelita (fifth grade), toys for CPS foster care children (sixth grade), Day of Service underwriting (seventh grade), and toiletries for seniors served by Jubilee Park (eighth grade).
AUCTION WINE PULL SOCIAL
Join the Parents Association on Saturday, February 2 from 7:00 to 10:00 p.m. for the Auction Wine Pull Social, located at the home of Emily and Jason Cassady. The price of admission is one bottle of wine valued at $30 or more per person. Be sure to also bring a bottle of wine (or two-ish) to enjoy at the party along with your bottle to donate. Appetizers will be provided as well as musical entertainment by Oliver Butler and the Bluegrass Band. Space is limited to the first 75 guests, so please RSVP early to save your spot. Cheers!
CRUSADER CLUB CARPOOL DUTY
Dads are invited to assist with morning carpool January 14-18, 7:15 - 8:00 a.m. This is a fun, quick way to support the school by helping the little ones out of the cars. Choose a shift.
Tasty Wine + Ugly Art
Get your friends together and get creative at St. John's Tasty Wine + Ugly Art on Saturday, January 26 at 6:30 p.m. Follow along with our guest artist, David Farrell, or do your own thing. Bring a bottle and/or an appetizer to share with fellow artists. Materials will be provided. $10 to paint, $5 for coloring and drawing (kids). RSVP is mandatory. The nursery will be available for children 5 and under with a reservation. Please indicate if you need childcare when you RSVP for the event. Email Jim Stacy to RSVP.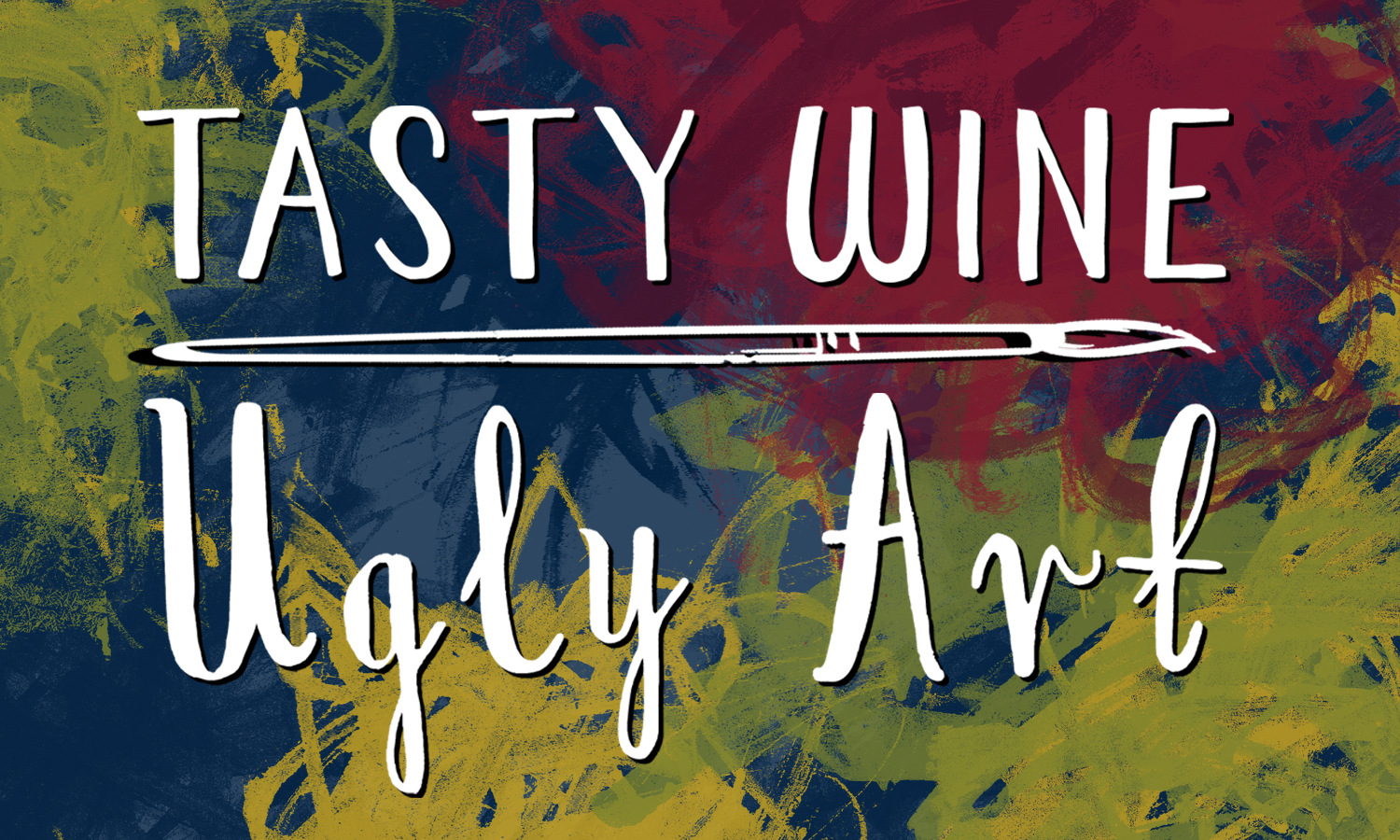 CHAPLAIN'S CORNER
Christmas isn't quite over yet.  I know, I know: the lights are down, the cookies are all eaten, some of the presents are broken already, and the Hallmark holiday movie marathon is over. But in the Church calendar, this week began with the celebration of Epiphany, the last of the 12 days of Christmas. Epiphany celebrates the visit of the three Wise Men, and in many cultures it ranks as important a celebration as Christmas itself. That's what we lose about Christmas, when the holiday displays disappear from retail stores – the holy child in the manger keeps living. He becomes a child. He has a family. He experiences all the ups and downs of life, just as we do.
In Chapel this week, we will be hearing about Jesus' family and the people who first understood that God was keeping all His promises through this child. And we'll hear about the visit of the Wise Men following the Star of Bethlehem.  All of these stories are designed to "testify" (that's our chapel theme this year) to who Jesus is: the light of the world, the savior of all humanity.
In Early Childhood chapel we will also focus on the iconic story of the Wise Men. Kindergarten will hear how Christmas is celebrated in other cultures and even talk a bit about St. Nick (without spoiling any secrets). All this helps us to remember that Christmas is more than just a day: it's a state of mind, and it can last all year 'round. 
St. John's Episcopal School is dedicated to a program of academic excellence designed to train
the mind, strengthen the character and enrich the spirit of each student in a Christian environment.
St. John's Episcopal School | 214-328-9131
stjohnsschool.org