WEEKLY NEWSLETTER                                                  DECEMBER 10, 2018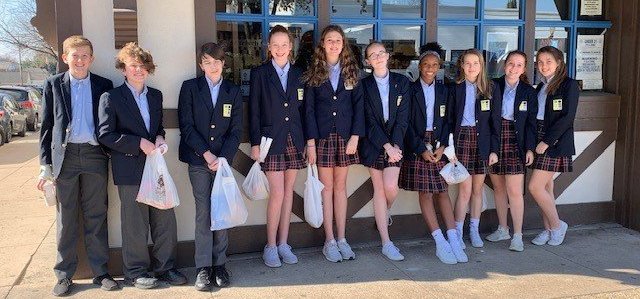 The eighth grade German class took the 31st annual field trip to Kuby's.
THIS WEEK'S NEWS AND EVENTS
NEW STUDENT ADMISSION APPLICATIONS
The deadline for new student applications is Saturday, December 15. Please go online and complete the application so we can schedule your child's evaluation time. Supplemental paperwork (teacher evaluations, report cards and standardized test scores for middles school students) are due by January 15, 2019 for all grades.
SPELLING BEE
Twenty-four fifth through eighth graders will participate in the Middle School Spelling Bee tomorrow, December 11, at 8:05 a.m. in the Main Gym.
EAST DALLAS ARTS
East Dallas Arts will present its production of The 25th Annual Putnam County Spelling Bee at St. John's from Thursday, December 13, to Sunday, December 16. East Dallas Arts is a nonprofit organization with a mission to bring the community together by providing opportunities to develop an appreciation for the arts through performance, education and arts experiences. See showtimes and purchase tickets. This performance is PG-13, and may not be suitable for young audiences. The performance will be directed by St.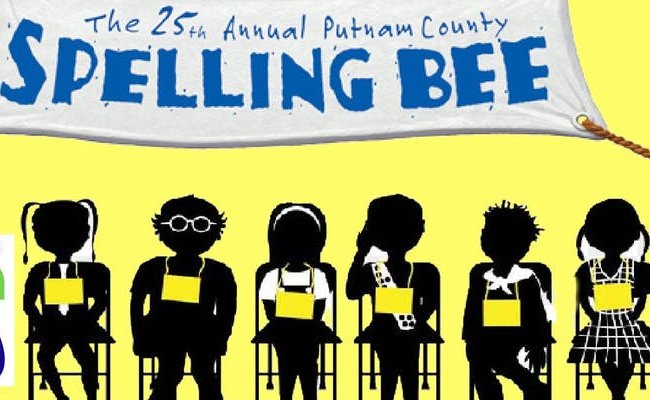 John's own drama teacher Tom Parr, and features students from six different area schools, including St. John's seventh-grader Hayden Elliott and alumni Caroline Kulas, Megan Muscato, and Grant Gilker. For more information, see the East Dallas Arts website. During the intermission, be sure to view the exhibition of artwork by St. John's teachers Martin Delabano and Denise Brown on display in the lobby of the Clements Performance Hall.
PA FACULTY CHRISTMAS GIFT FUND
Considering a holiday gift for your child's teacher? In lieu of a personal gift, the Parents Association encourages you to contribute to the Faculty Christmas Gift Fund, which is open for the rest of the week. Donations are neither required nor expected, but always appreciated. The fund serves as an inclusive, easy way for parents to show their appreciation and for all teachers to feel parents' gratitude. Donations, which have no monetary limit, received by this Friday, December 14, will be divided and hand-delivered to our faculty before Christmas. You may use the link above or drop a check off at the front desk. When you contribute to the fund, you will receive a printable certificate to include in a Holiday card to your teachers, letting them know about the donation.
PRE-K AND K CHRISTMAS PERFORMANCE
Pre-k and kindergarten students will join together to sing Christmas songs, with readings of the Christmas story taken from the Gospel of Matthew and the Gospel of Luke on Friday, December 14 from 2:00 to 2:30 p.m. If you have any questions, please contact Ms. Herod.
LOWER SCHOOL ADVENT CAROL SERVICES
On Tuesday, December 18, St. John's parents are invited to attend Lower School Advent Carol Services in the Chapel, for the following grades:
First and second grade at 8:15 a.m.
Third and fourth grade at 9:15 a.m.
AFTER SCHOOL PROGRAM - SPRING CLASSES
Enrollment is open for all Spring ASP classes. Spring classes will begin the week of January 28 unless otherwise noted. Please view the ASP page for the enrollment contract and the list of classes that are still available. Payments can be made by check (checks made payable to SJES) or through ParentsWeb. Contact ASP director Lani Jones with questions or requests to be placed on a waitlist.
DECEMBER BIRTHDAY BLESSINGS + LUNCH MENU
The birthday blessing schedule is posted on ParentsWeb (School / Resources). You will also find the monthly lunch menu in ParentsWeb (School / Resources), as well as under the Current Families page of the website. See the December menu.
TIP OF THE WEEK
Curbing Consumerism and Managing Marketing
Kids are always exposed to some degree of marketing, but the holiday season takes advertising to another level. Since there's a heavy focus on buying, we can seize the opportunity to teach kids about consumerism.
In terms of advertising in general, it's always a good idea to help kids identify its aim and tactics. You can even make it a game to try to guess what's being sold and what strategies are being used. But it's also important to try to instill gratitude and the value of giving back, even in the face of manic marketing. So check out these tips and take some time this season to talk about the things that matter most.
CHRISTMAS HOLIDAY BREAK
The Christmas Holiday Break will begin Friday, December 21. Classes will resume 8:00 a.m. on Tuesday January 8. Please note that homework club and ASP will not be held on Thursday, December 20.
THIRD GRADE WATER SHOW
As third graders learned of the amazing and fundamental properties of water, they also learned of the astounding reality that not everyone has access to clean water. Students felt motivated to help, learn more, and engage their learning in something that will make a difference in the lives of others. They have raised just over $600, well past their initial goal of $350. If you would like to contribute, please visit their fundraising site.
GRADE-LEVEL HOLIDAY SERVICE PROJECTS
In the spirit of the season and living into the Picture of a Graduate, students in all grades will participate in holiday service projects. Please look for additional information from your child's teacher/advisor.
• Pre-k will do their service project in conjunction with Kindness Week (Jan/Feb) – Treats before you hit the streets.

• Kindergarten students will make holiday cards using Spanish vocabulary for hospitalized children at Medical City Hospital. These cheerful cards will be delivered over Christmas break.

• First grade will collect pajamas for the Pajama Program, which partners with Scholastic Books to provide a set of pajamas and a book to children in need for the holidays. A representative from the organization will speak to the students on Tuesday, December 11 and collect the donations.

• Second grade will collect children's coats and shoes for a refugee outreach organization, For the Nations. Students will also make Christmas cards for children who are adjusting to a new life in Dallas.

• Third grade will bring toiletry items to donate to the American Red Cross for victims of natural disasters. Representatives will pick up the items and discuss how they will be used to help others. This project goes along with our reading unit - Natural Disasters. Students have been reading and learning about extreme weather and how it can affect others.

• Fourth grade will collect and deliver new books to Reinhardt School for use in their library. Our students will read with children at Reinhardt during their visit.

• Fifth grade visited Mi Escuelita this morning for their traditional Christmas party with the preschoolers. Together, they played math games, read books, and created holiday cards. Students also donated new and gently used picture books for the preschoolers. 

• Sixth grade will support Bonton Farms by volunteering at the farm Thursday, December 20. Students will also provide Christmas gifts for 10 children through the CPS Foster Care Christmas Wish Projects. Families will receive details from the sixth grade team.

• Seventh grade will support Buckner International Shoes for Orphan Souls by organizing shoe donations for worldwide distribution. Students went to the agency on Friday, December 7. We also invite seventh graders to contribute funds to help underwrite our Middle School Day of Service projects.

• Eighth grade will support the Jubilee Center's Head Start Center and Senior Center through activities with children and seniors. Students will also collect toiletries for the seniors; students will go to the Jubilee Center on Wednesday, December 12, and toiletry donations will be due to school on Monday, December 10.
MIDDLE SCHOOL DAY OF SERVICE
Middle School students' contributions to the community will culminate Thursday, December 20. On that last day before the holiday break, students will celebrate Lessons and Carols in chapel, complete on-site service projects at St. John's, attend some regular classes, and share holiday cheer with fellow advisees.
CRUSADER CLUB CARES
Thank you to everyone who participated in the tenth annual Crusader Club Cares Day event. We had over 100 members of the St. John's community volunteer to support our partnerships with the SoupMobile, the Buckner Foundation, and Gateway of Grace. 
HOLIDAY BASKETBALL SKILLS CLINIC
The Crusader Club is offering a basketball skills clinic coached by Blade Basketball from Wednesday, January 2 through Friday, January 4, from 9:00 a.m. to noon. Second through eighth grade boys and girls will have fun while spending time on player development, competitive drills and live gameplay. Get the details and register.
CRUSADER CLUB CARPOOL DUTY
Dads are invited to assist with morning carpool January 14-18, 7:15 - 8:00 a.m. This is a fun, quick way to support the school by helping the little ones out of the cars. Choose a shift.
BOX TOP WINNER 
Congrats to Mr. Telzrow's fourth-grade class for collecting 124 Box Tops and earning a free dress day! Mrs. Crouse's fourth-grade class came in second place with 77 Box Tops, and earned the Fall Trimester Winner with 836 Box Tops so far this year!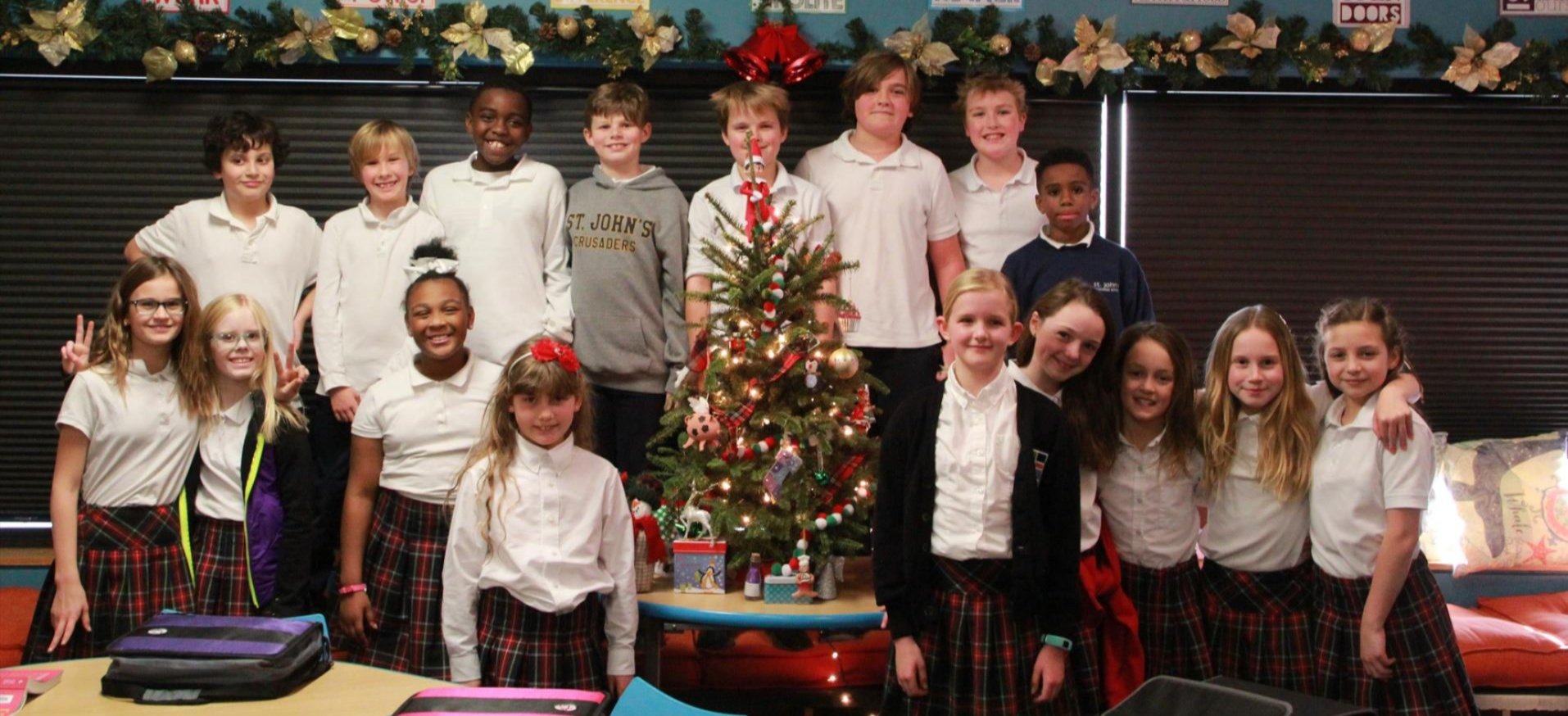 CHAPLAIN'S CORNER
In Chapel, it's time for our Saint of the Month, and there's only one saint that comes around this time of year, making folks happy and delivering presents – that's right: St. Nick! Christians have honored St. Nicholas for almost 1700 years, long before the red coat, north pole, and tiny reindeer became part of his story. But even if you've never heard of the historical St. Nick, you can probably guess correctly that the stories about him focus on his generosity. St. Nick stands for giving, for caring more for others' good than our own, and as a sign of the great generosity of God, who gave his Son Jesus as a gift for all humanity at Christmas. But there's another side to the historical St. Nick, as well: a heroic side, a determination to show God's love to others even when it was illegal to do so, even when he was arrested and beaten, even when everyone else was against him. This St. Nick doggedly showed the light of God's love to his very corrupt world, and by God's grace his light shines down the ages, testifying to the generosity of God, reaching even to us today.
Parents, don't worry: we won't be spoiling any cherished secrets about St. Nick and the big delivery date coming up, or discussing his final repose. In our story, we'll pass from his heroic conduct in history directly to the ways people have honored him as Santa Clause through different cultures and ages. Anything beyond that is up to you!
In Early Childhood Chapel this week we will have our Christmas Program on Friday, December 14! Parents, your students have worked hard on their songs and readings, and Ms. Herod has them ready to share the joy of Christmas with you. Please join us on Friday, December 14, from 2:00 to 2:30 p.m.
St. John's Episcopal School is dedicated to a program of academic excellence designed to train
the mind, strengthen the character and enrich the spirit of each student in a Christian environment.
St. John's Episcopal School | 214-328-9131
stjohnsschool.org