WEEKLY NEWSLETTER                                                  NOVEMBER 26, 2018

Students celebrate Grandparents and Special Friends Day with their loved ones.
THIS WEEK'S NEWS AND EVENTS
GRANDPARENTS AND SPECIAL FRIENDS DAY THANK YOU
It was wonderful to have so many enthusiastic grandparents and friends on campus before the Thanksgiving break. Throughout the school halls students, accompanied by their grandparents, were found performing songs, making crafts, conducting interviews, playing trivia, sharing and enjoying each other. We offer thanks to all our volunteers who helped make it happen and to our guests who attended.
EARLY CHILDHOOD ADMISSION COFFEE
St. John's is excited to host another early childhood admission coffee for prospective families interested in pre-k and kindergarten on Wednesday, November 28, from 9:30 to 11:00 a.m. Please invite your friends who are evaluating early childhood education options for their child next fall. See open house details and R.S.V.P.
SPIRIT SHOP HOLIDAY PRE-ORDER
The opportunity to purchase the limited edition St. John's spirit gear closes tomorrow, November 27 at 10:00 p.m.! Show your St. John's pride and order these great new items for stocking stuffers or as holiday gifts for your family. Orders will be delivered via kidmail in mid-December, or can be held for pick up for Christmas gifts. Don't miss out - order now!
WE NEED YOUR EMPTY SHOEBOXES!
We are collecting empty shoeboxes in preparation for our Middle School Day of Service on December 20. Middle School students will support The Stewpot's Holiday Boxes program, which provides basic necessities wrapped in shoeboxes for the homeless. If you have empty shoeboxes laying around in your home, please send them to school by Wednesday, December 19. Beginning Monday, December 3, there will be labeled shoebox collection areas throughout the school. Thank you!
NEW STUDENT APPLICATIONS
The deadline for new student applications is Saturday, December 15. Please go online and complete the application so we can schedule your child's evaluation time. Supplemental paper work (teacher evaluations, report cards and standardized test scores for middles school students) are due by January 15, 2019 for all grades.
DECEMBER BIRTHDAY BLESSINGS + LUNCH MENU
The birthday blessing schedule is posted on ParentsWeb (School / Resources). You will also find the monthly lunch menu in ParentsWeb (School / Resources), as well as under the Current Families page of the website. See the December menu.
PRELIMINARY 2019-20 CALENDAR
View the preliminary calendar for the 2019-20 school year. The preliminary calendar includes major holidays and the beginning and end of the school year.
TIP OF THE WEEK
The holiday season is a nice opportunity to support children in developing social and emotional skills like compassion and gratitude. It's not always easy, but these skills can have a big impact. Today's tip features ways to inspire children to reflect on what they're grateful for and express appreciation and compassion. Take a look!
ALL SCHOOL OPEN HOUSE
St. John's is excited to host another open house for students of all ages on Wednesday, December 5, from 9:30 to 11:00 a.m. Please invite your friends who are interested. See open house details and R.S.V.P.
MORE BLESSED & LESS STRESSED: BRAIN HEALTHY PARENTING
The Center for Brain Health at the University of Texas at Dallas will be providing tips and tools on how to manage stress and find a new perspective on parenting over the holiday season on Wednesday, December 5 from noon to 1:15 p.m. They will be hosting an engaging presentation with a heart-rate variability experience using the inner balance technology as well as an interactive demonstration of strategic attention at work. Get your tickets here.
FINANCIAL AID APPLICATIONS
The window for financial aid applications for the 2019-20 school year is open. The deadline to submit applications is Thursday, December 6. Financial aid grants will be included in the re-enrollment contract for the 2019-20 school year. View the Financial Assistance website to begin the application.
AFTER SCHOOL PROGRAM - OPTIONAL CLASSES
As part of the After School Program, we offer a variety of optional after-school classes for an additional fee. Spring classes will begin the week of January 28 unless otherwise noted. Students may attend ASP before or after their optional classes at no additional charge. For class descriptions, dates/times and instructor information, view the ASP page. To enroll your child in the ASP and/or optional classes, print, complete and return the contract to school. Payments can be made by check (checks made payable to SJES) or through ParentsWeb. Contact ASP director Lani Jones with questions.
WINTER FUN AT ST JOHN'S: BRING YOUR CHILDREN
Get ahead on your holiday shopping while your kids have fun with St. John's eighth graders. We'll have games, crafts, snacks and a movie! Saturday, December 8, 1:00 - 4:00 p.m. at St. John's Owen Gym. The cost is $25 for the first child (pre-k through fourth grade) and $10 each for additional children. Proceeds will go towards the Eighth Grade Gift of Gratitude. Parents and school staff will also be present. Secure your spot now! 

FOURTH GRADE CANCER FUNDRAISER RESULTS
The fundraising project for cancer research, led by fourth-graders Julia Jane Peale, Bennett Campbell, and Annika Schmitz, raised over $3,000 last week with the help of matching friends from the Student Council. All donations will be given to support cancer research.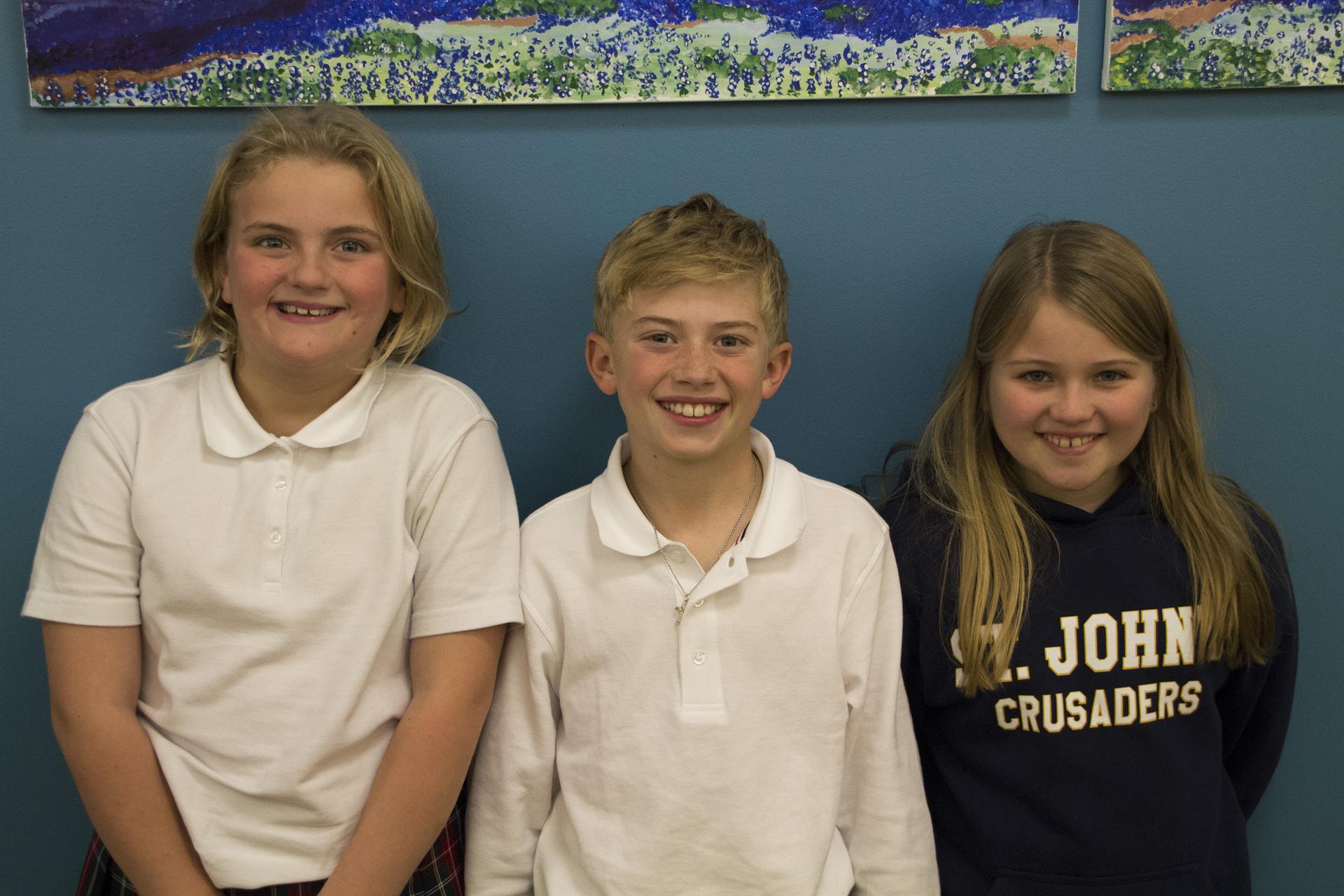 PROJECT-BASED LEARNING GAINS ATTENTION
Debbie Corona, our Technology Integration Specialist, was featured as a guest blogger on Richard Bryne's blog "Free Technology for Teachers". In her article, she described the "My Party PBL" curriculum that she has conducted in her class for the past three years in conjunction with eighth grade US History teacher LeAnne Wyatt. In the PBL, "[Students] have an opportunity to use their personal strengths and talents to create their political parties and develop the poise and self-assurance to present to an authentic audience."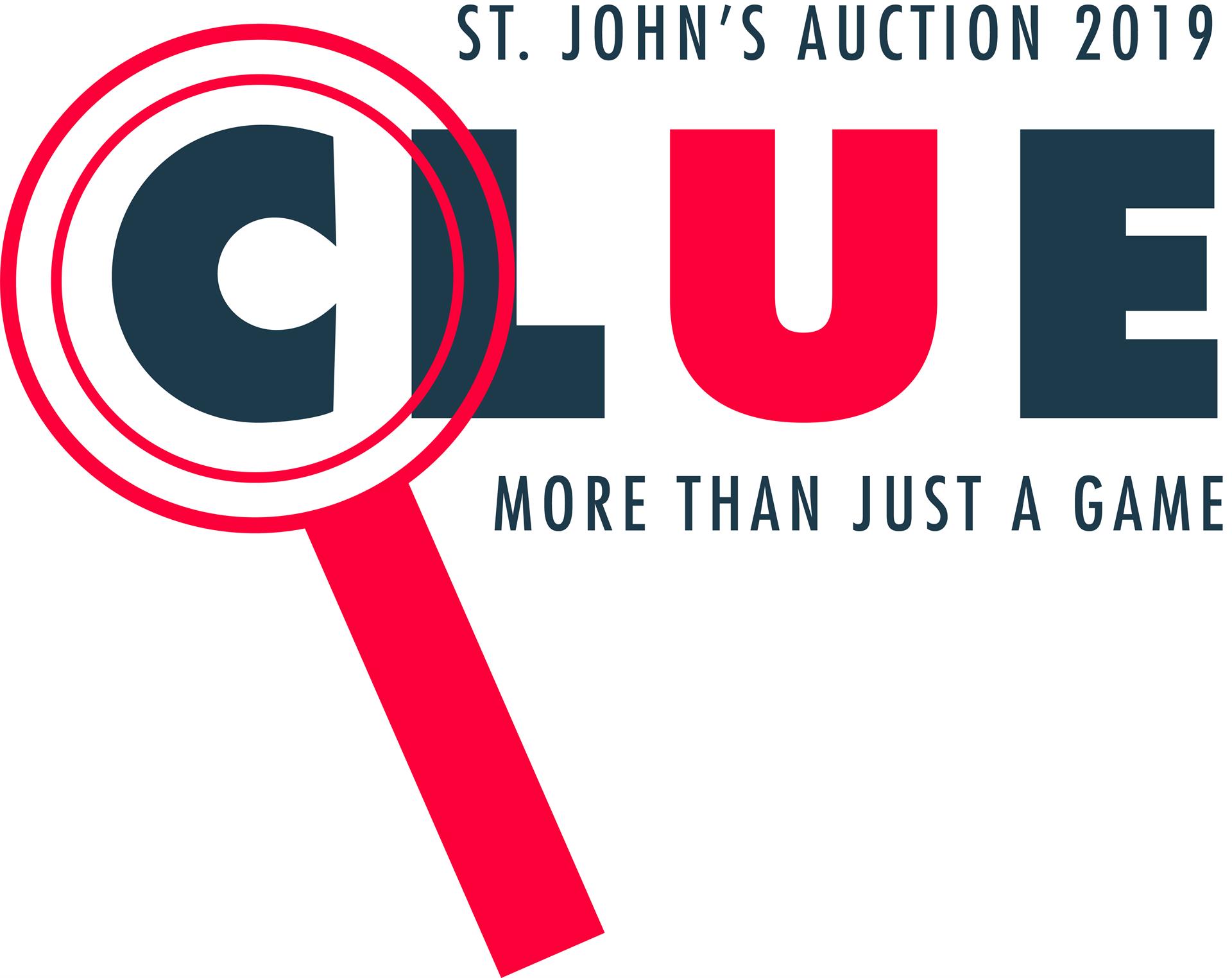 CLUE: MORE THAN JUST A GAME - AUCTION 2019
Join the Parents Association for CLUE: More Than Just a Game, the St. John's Auction 2019. Presented by Brinkley, Comerica, RBMM, and RenWeb, the festivities will take place on Saturday, March 2 at the Hall on Dragon. Put yourself on the game board: dress as your favorite CLUE character, dress in the color of your favorite game piece, or simply come in cocktail attire! Check out the website for up-to-date information and to purchase your tickets!  
NOMINATIONS FOR PA COUNCIL
The newly formed Nominations Committee is excited to select the PA Leadership for next year. Nominate yourself or a friend to serve on the 2019-2020 PA Council. There are jobs that fit all interests, skill sets and schedules. View the Council Positions to determine which job may be the right fit for you. Please contact the PA Parliamentarian Melissa Eakes with questions and submissions, which are requested by tomorrow, November 27.
PA FACULTY CHRISTMAS GIFT FUND
Considering a holiday gift for your child's teacher? In lieu of a personal gift, the Parents Association encourages you to contribute to the Faculty Christmas Gift Fund, which is now open. Donations are neither required nor expected, but always appreciated. The fund serves as an inclusive, easy way for parents to show their appreciation and for all teachers to feel parents' gratitude. Donations, which have no monetary limit, received by Friday, December 14, will be divided and hand-delivered to our faculty before Christmas. You may use the link above or drop a check off at the front desk. When you contribute to the fund, you will receive a printable certificate to include in a Holiday card to your teachers, letting them know about the donation.
CHURCH NEWS
JUBILATE CHILDREN'S CHOIR
The Jubilate Children's Choir of St John's Episcopal Church invites first through sixth grade singers from the school to sing with the choir for the festive Lessons and Carols service to be held in the church on Sunday,  December 9, at 5 p.m. We will be learning Advent/Christmas music, and will also be singing with the Cantate Deo adult choir. Rehearsals are on Sunday mornings, 9:00 to 9:40 a.m. in the music room in the undercroft of the church, starting Sunday, November 18. If your child is interested, please contact Benjamin Kolodziej, Organist and Choirmaster.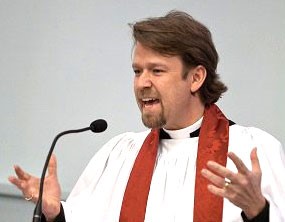 CHAPLAIN'S CORNER
In Chapel this week, we hear God's words to the prophets Haggai and Zechariah. It is a common misconception that the Old Testament only shows God's anger or strictness, but these little-known prophets of the Bible show a tender, encouraging side of God that we can sometimes neglect. God's people have returned from their exile, and their lives have regained something like normalcy – but God's house, the great Temple of Solomon, still lies in ruins. God motivates his people to rebuild the Temple not with threats or judgment, but with tender promises, encouraging words, and the renewal of hope for the future. This same message comes to us as we approach the December holidays: the angels at Christmas won't sing of warfare or judgment, but of peace between God in the highest and men on earth. In Jesus, God's word toward humanity is one of peace, encouragement, and hope.

On Monday and Friday, we will also be celebrating our first Penguin Award recipients of the year. Penguin awards honor those whose courage and curiosity drive them to jump into new projects and challenges with enthusiasm.

In Early Childhood Chapel, we'll be hearing some of the best-loved stories of the Bible: stories of Daniel and his friends – and yes, even a lions' den!

St. John's Episcopal School is dedicated to a program of academic excellence designed to train
the mind, strengthen the character and enrich the spirit of each student in a Christian environment.
St. John's Episcopal School | 214-328-9131
stjohnsschool.org