WEEKLY NEWSLETTER                                                  NOVEMBER 12, 2018

Sixth graders begin the first vegetable harvest of the St. John's garden.They donated the harvest to a local food shelter.
THIS WEEK'S NEWS AND EVENTS
CRUSADER CLUB COAT DRIVE
The Crusader Club is once again hosting its annual coat drive. Please drop off new or gently used coats (infant through adult sizes) with one of the dads this week, November 12-16. A collection box will also be placed in the front reception area.
ANGST MOVIE SCREENING AND HOW TO TALK TO YOUR KIDS ABOUT MENTAL HEALTH
St. John's Episcopal School and Church will collaborate tomorrow, November 13 at 6:30 p.m. in Clements Hall by holding a film screening and presentation on mental health. The event will begin with a screening of Angst, an hour-long film which includes discussions with experts about the causes of anxiety and its sociological effects, along with resources and tools to help families. After the screening, Mark Luff, LPC, will hold a discussion on how to talk to your kids about anxiety and depression. Mark is a counselor with The Lifeworks Group. Mark has a BA in Psychology from Texas A&M and a Masters in Counseling from Dallas Theological Seminary. Please R.S.V.P. to reserve your spot.
SPINAL SCREENING
We will continue performing state-mandated spinal screenings for girls in fifth and boys in eighth grade during P.E. classes Thursday, November 15 (08- PE 1, 05-PE 1, and 05-PE 3). The purpose of the spinal screening is to detect the signs of abnormal curves of the spine at their earliest stages so that the need for treatment can be determined. Nurses will look at your child's back while he/she stands and then while bending forward. Boys and girls will be seen separately and privately. It will be necessary for students to remove their shirts for the screening, so please be sure girls wear a sports bra to PE.
Parents will be notified of screening results only if a referral for physician follow-up is necessary. Please contact Amy Johns if you have questions.
EUCHARIST FRIDAY
We will celebrate Eucharist on Friday, November 16 at 8:00 a.m. instead of Wednesday this week due to Grandparents and Special Friends Day. Friday will be the only day this week that students will be required to be in full dress.


GRANDPARENTS AND SPECIAL FRIENDS DAY
We look forward to seeing our students' grandparents and friends on the morning of Friday, November 16. Parents - we still need assistance with Grandparents Day, please help us welcome our guests. View the sign-up to choose a shift.
Please note: Grandparents and Special Friends Day concludes at 10:30 a.m. for Lower School and 11:00 a.m. for Middle School. Students not leaving with their grandparents must be picked up by 11:30 a.m. There will be no after-school program or homework club. 
MILLS UNIFORM SALE
Mills Uniform is holding a sale until Saturday, November 17 for all in-store and online orders. See here for details.
PRELIMINARY 2019-20 CALENDAR
View the preliminary calendar for the 2019-20 school year. The preliminary calendar includes major holidays and the beginning and end of the school year.
TIP OF THE WEEK
Control your phone. Don't let it control you. Common Sense is teaming up with the Center for Humane Technology to help families take charge of their own digital health and well-being. Use these tips for using your device intentionally and being a great digital role model.
THANKSGIVING BREAK
Thanksgiving break will begin Monday, November 19 and will continue through Friday, November 23. Classes will resume on Monday, November 26 at 8:00 a.m. Have a fun and safe Thanksgiving break!
EARLY CHILDHOOD OPEN HOUSE
St. John's is excited to host another open house for early childhood on Wednesday, November 28, from 9:30 to 11:00 a.m. Please invite your friends who are evaluating early childhood education options for their child next fall. See open house details and R.S.V.P.
MORE BLESSED & LESS STRESSED: BRAIN HEALTHY PARENTING
The Center for Brain Health at the University of Texas at Dallas will be providing tips and tools on how to manage stress and find a new perspective on parenting over the holiday season on Wednesday, December 5 from noon to 1:15 p.m. They will be hosting an engaging presentation with a heart-rate variability experience using the inner balance technology as well as an interactive demonstration of strategic attention at work. Get Your tickets here.
FINANCIAL AID APPLICATIONS
The window for financial aid applications for the 2019-20 school year is open. The deadline to submit applications is Thursday, December 6. Financial aid grants will be included in the re-enrollment contract for the 2019-20 school year. View the Financial Assistance website to begin the application.
WINTER FUN AT ST JOHN'S: BRING YOUR CHILDREN
Get ahead on your holiday shopping while your kids have fun with St. John's eighth graders. We'll have games, crafts, snacks and a movie! Saturday, December 8, 1:00 - 4:00 p.m. at St. John's Owen Gym. The cost is $25 for the first child (ages pre-k through fourth grade) and $10 each for additional children. Proceeds will go towards the Eighth Grade Gift of Gratitude. Parents and school staff will also be present. Secure your spot now! 

FOURTH GRADE CANCER FUNDRAISER
A free dress day on Thursday, November 15 will be granted to all students who donate five dollars to the cause by Wednesday, November 14. Money will be collected at lunch for Middle School, and homeroom teachers will collect for Lower School. The fundraising project, led by fourth-graders Julia Jane Peale, Bennett Campbell, and Annika Schmitz, began last week. All donations will be given to the families and victims of cancer and to research for finding cures. Student Council will match the dollar amount raised by the students.
VETERANS DAY
In commemoration of the 100 years that have passed since the end of World War I, students draped the Lower School Commons with 4,000 paper poppies that they crafted during advisory chapel. Students observed Veterans Day in this morning's chapel.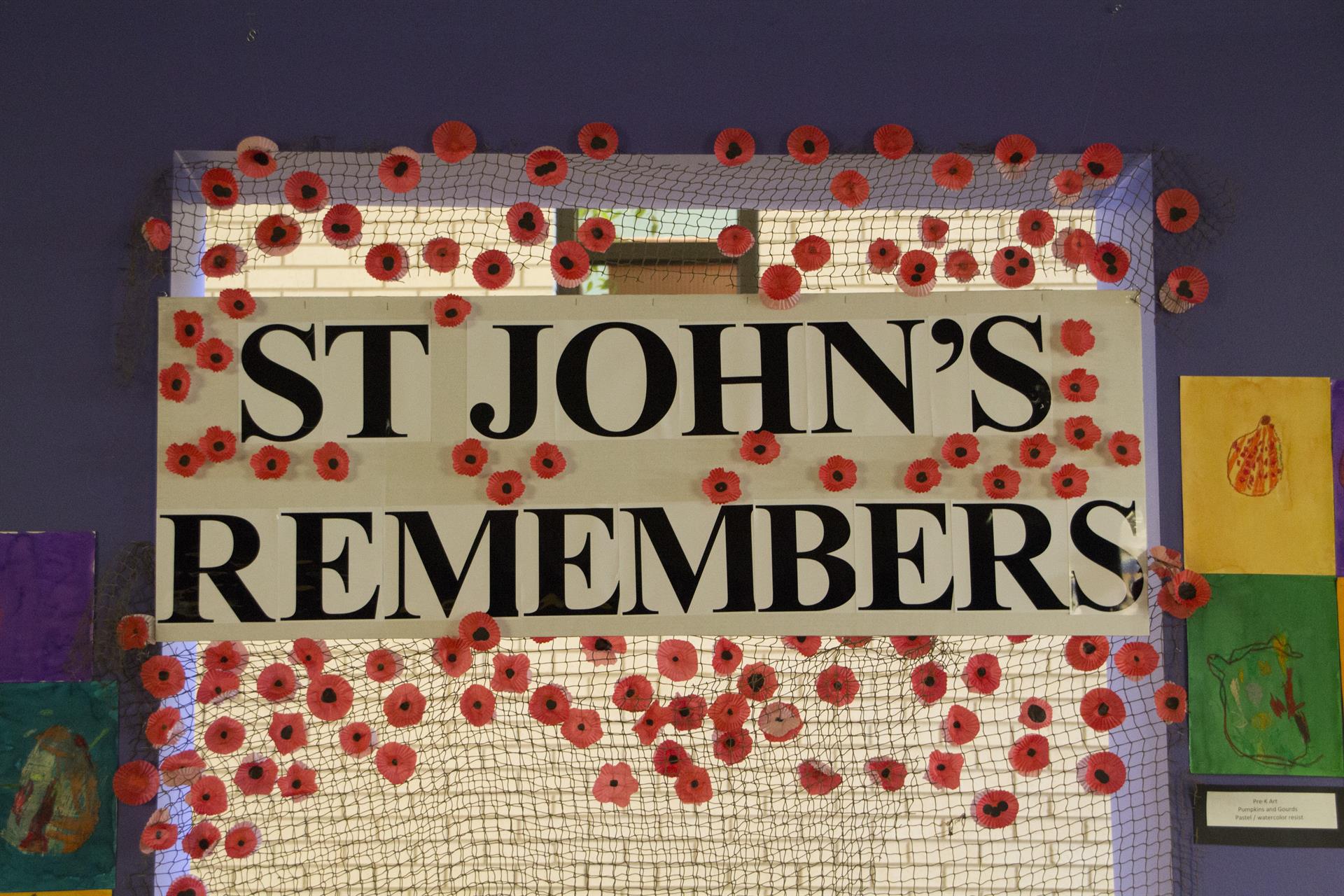 SIXTH GRADE PBL
Last week, sixth grade launched their trimester-long project-based learning (PBL) investigation into the question: "How do we use the arts to share the story of a culture?" The project this year is centered on the culture of India. The launch included an exhibition of Indian dance presented by Bhuvana Venkatraman of Tejas Dance and a tasting of samosas.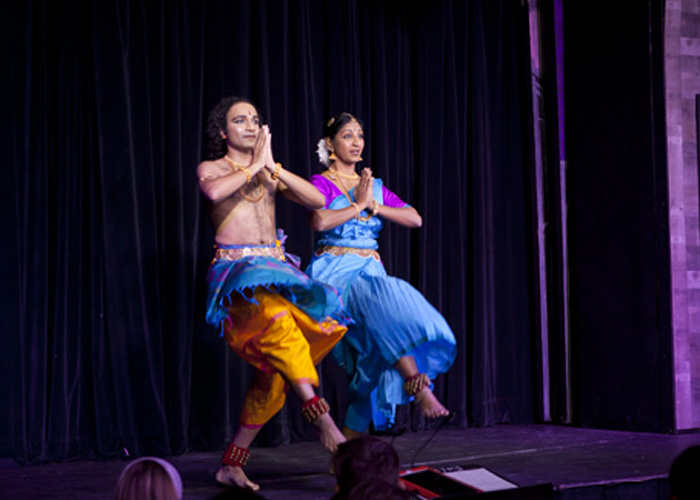 PRE-K FIELD TRIP
Pre-k students learned about the life cycle of a pumpkin and investigated pumpkins and their characteristics during a field trip to the Dallas Arboretum to celebrate the conclusion of their unit.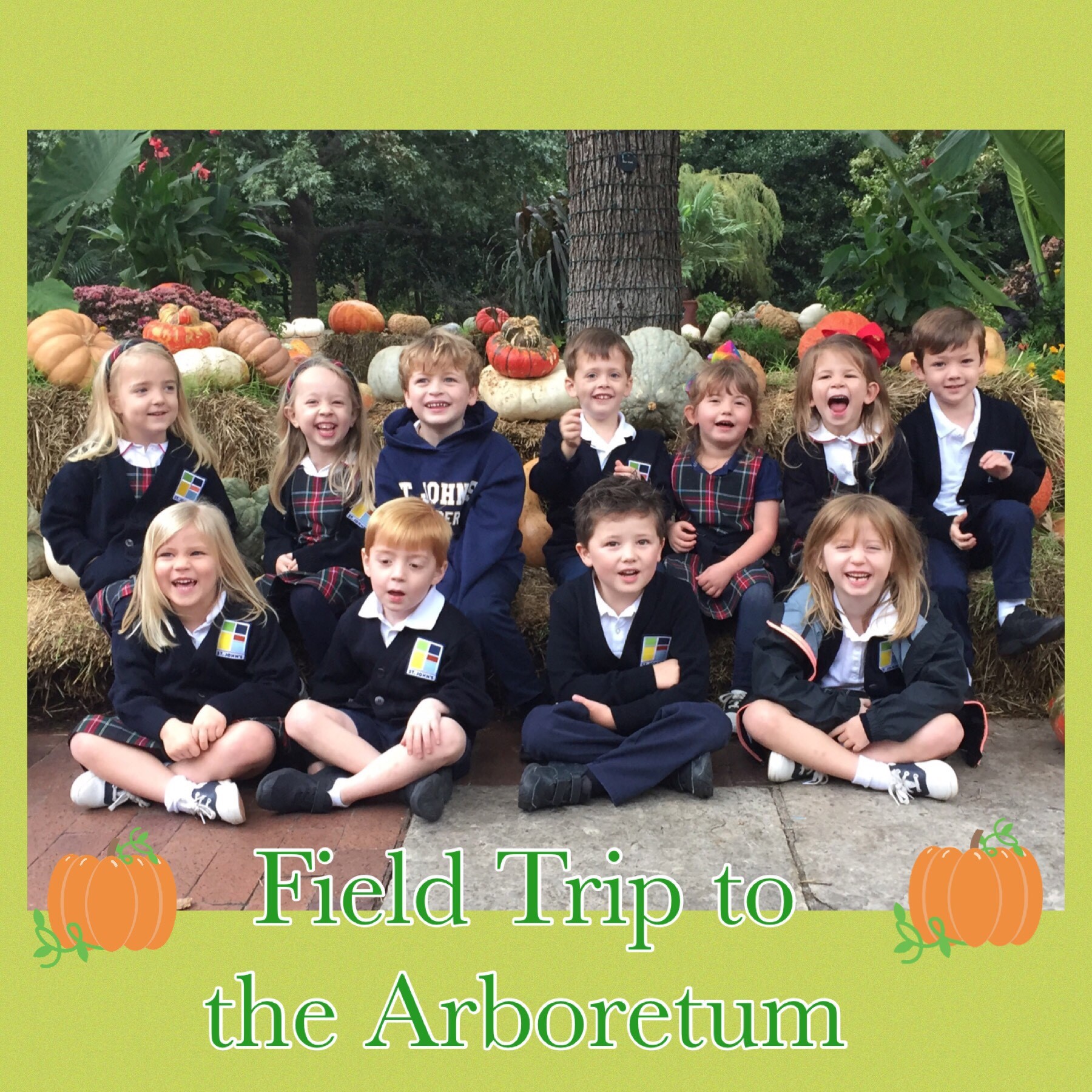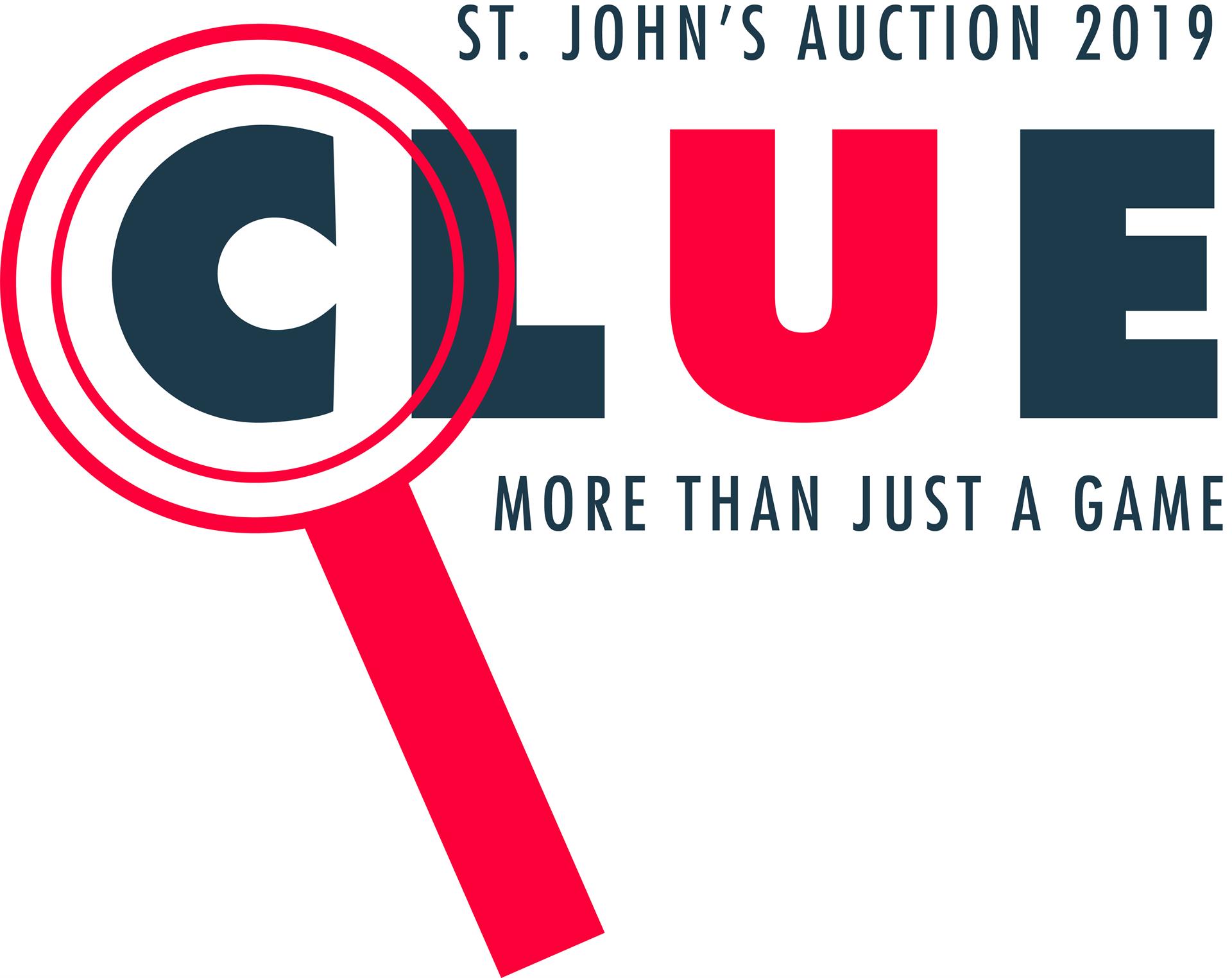 CLUE: MORE THAN JUST A GAME - AUCTION 2019
Join the Parents Association for CLUE: More Than Just a Game, the St. John's Auction 2019. Presented by Brinkley, Comerica, RBMM, and RenWeb, the festivities will take place on Saturday, March 2 at the Hall on Dragon. Put yourself on the game board: dress as your favorite CLUE character, dress in the color of your favorite game piece, or simply come in cocktail attire! Check out the website for up-to-date information and to purchase your tickets!  
BOX TOP WINNERS
Congratulations to Mr. Herod's fifth grade class for collecting 138 boxtops! They have earned a free dress day. As a reminder, please check to ensure Box Tops are not expired before turning them in. Our next Box Top collection will be on Wednesday, December 5. Thank you for your participation!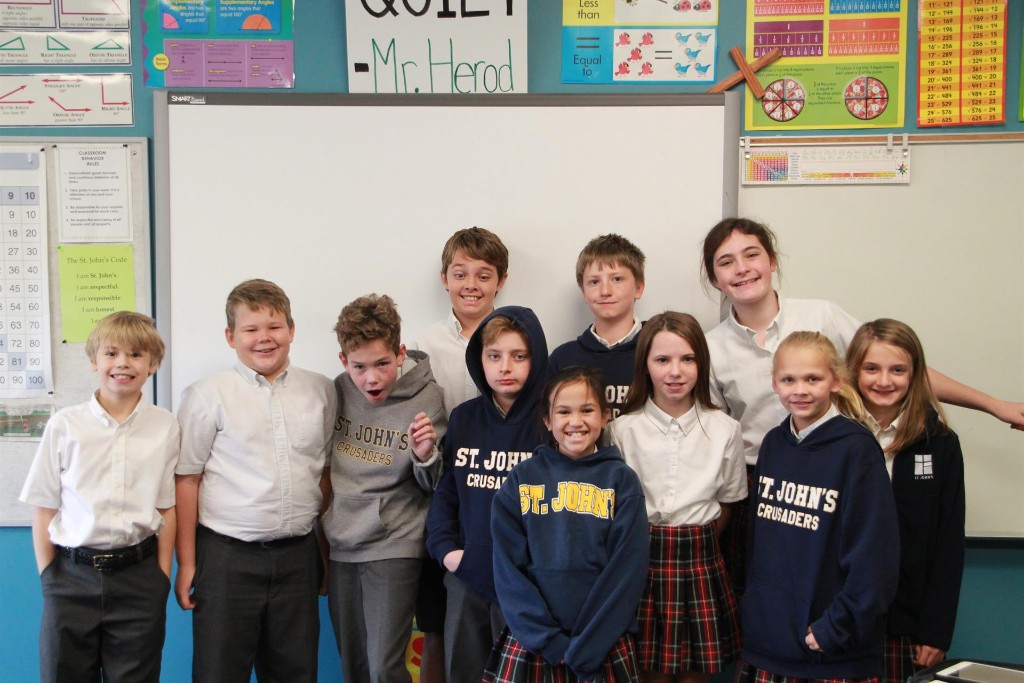 NOMINATIONS FOR PA COUNCIL
The newly formed Nominations Committee is excited to select the PA Leadership for next year. Nominate yourself or a friend to serve on the 2019-2020 PA Council. There are jobs that fit all interests, skill sets and schedules. View the Council Positions to determine which job may be the right fit for you. Please contact the PA Parliamentarian Melissa Eakes with questions and submissions, which are requested by Tuesday, November 27.

SPIRIT SHOP HOLIDAY PRE-ORDER
The Spirit Shop is OPEN! Limited edition St. John's spirit gear available now through Tuesday, November 27 at 10:00 p.m.! Show your St. John's pride with some cute gift options for all of the family. Orders will be delivered via kidmail in mid-December, or can be held for pick up for Christmas gifts. Don't miss out - order now!
CHURCH NEWS
JUBILATE CHILDREN'S CHOIR
The Jubilate Children's Choir of St John's Episcopal Church invites first through sixth grade singers from the school to sing with the choir for the festive Lessons and Carols service to be held in the church on Sunday,  December 9, at 5 p.m. We will be learning Advent/Christmas music, and will also be singing with the Cantate Deo adult choir. Rehearsals are on Sunday mornings, 9:00 to 9:40 a.m. in the music room in the undercroft of the church, starting Sunday, November 18. If your child is interested, please contact Benjamin Kolodziej, Organist and Choirmaster.
ELEVATE
St. John's Episcopal Church's Saturday evening service is now called ELEVATE. With preaching by Fr. Houk and music led by David Porcheddu, every Saturday at 5:30 p.m. we combine a contemplative worship setting with contemporary music, where the ancient words of liturgy and scripture speak to modern lives. We welcome you and your family to attend this worship service.

CHAPLAIN'S CORNER
St. John's observed Veterans Day today with a display of hand-made poppies that hangs in the Lower School Commons. Come in and see them this week! The students took home memorial cards and wrote on them the names of servicewomen and men past and present. They returned these during our Buddy Chapel today, where we blessed them all and talked about the kind of love – the greatest love, Jesus called it – that risks or lays down its life for others. After chapel, Fr. Thorpe prayed for every name on all 225 cards that were returned. The care and love shown by the St. John's community for those who serve our country in the armed forces is truly inspiring.
Today was also our first Buddy Chapel of the year! We love to gather the entire school together into one chapel service. Parts of the worship service will be familiar to the older buddies, and parts will be taken from the Early Childhood chapel service. It's a great time to remember that we are all together in one community at St. John's.
In chapel our Bible stories will center on the fascinating character of Nehemiah, whose night-time ride helped inspire God's people to reclaim their identity after their long exile. In Early Childhood chapel, we will be learning about gratitude in preparation for Thanksgiving.
And Friday is our Eucharist day this week as part of our annual Grandparents' Day celebration. We love to have grandparents at St. John's for the day, especially to help us celebrate Thanksgiving. We will be singing the traditional Thanksgiving hymns and hearing lessons about gratitude toward God.
It's a busy week, but a wonderful week in chapel! Come and join us!
St. John's Episcopal School is dedicated to a program of academic excellence designed to train
the mind, strengthen the character and enrich the spirit of each student in a Christian environment.
St. John's Episcopal School | 214-328-9131
stjohnsschool.org